Don't miss the latest stories
Share this
Spotify 'Wrapped' Is Here To Expose All Our Listening Habits This Chaotic 2021
By Ell Ko, 02 Dec 2021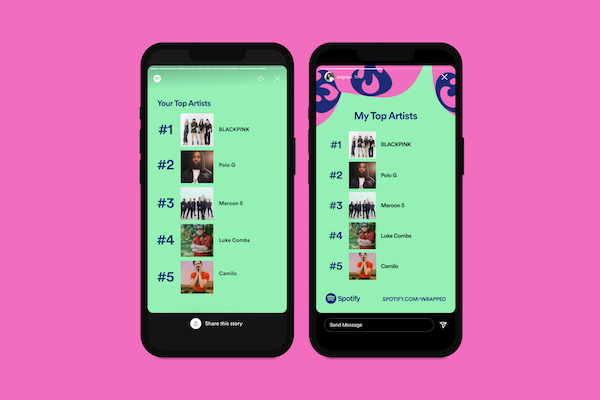 Image via Spotify
It's that time of
year again.
The weather is cold,
the days are getting shorter, the malls are playing Mariah Carey's Christmas hits on an endless loop, the sentimental festive advertisements are hitting the screens… and your Spotify 'Wrapped' roundup has been delivered.
Wrapped, the annual
personalized year-in-summary experience for Spotify users, was unveiled Wednesday, with the music streaming service creating graphics to represent every user's music and podcast listening habits throughout the year.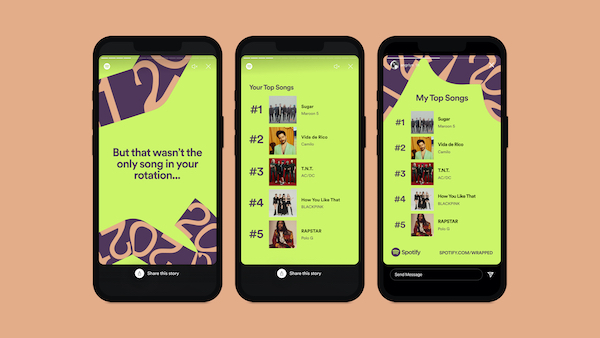 Image via Spotify
In addition to this,
patterns spotted throughout the collective userbase are also highlighted—and while these tend to be an amusing deep-dive into our culture today, they're also pretty representative of how the year's vibes.
Like how plant-focused
playlists saw an exponential jump in listening this year, when staying at home and remaining indoors persisted as part of our new daily lives. Coincidence? Probably not.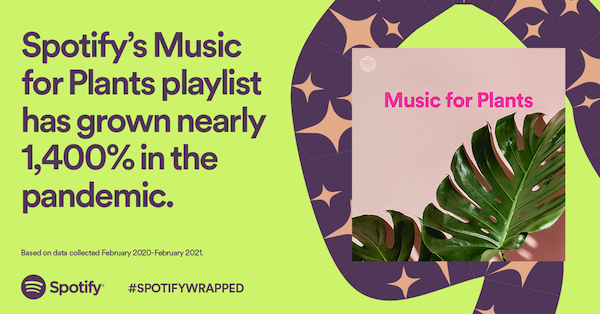 Image via Spotify
And the plethora
of vaccine playlists definitely just scream 2021, no doubt about it.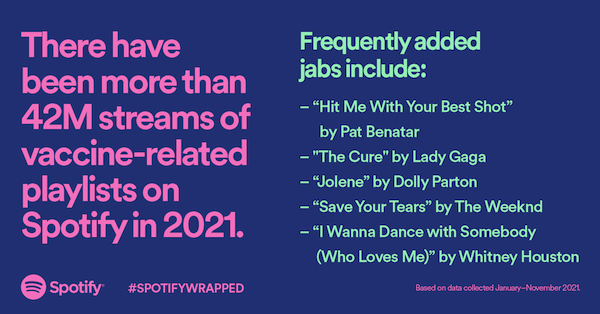 Image via Spotify
"In a world that
continues to keep us on our toes, the 2021 Wrapped experience is full of the known and unknown, with fan-favorite experiences mixing with surprising new ones that connect listeners with each other and their favorite creators," Spotify concludes.
As with the previous
years, users will be able to see their top artists, genres, songs, and podcasts for 2021. However, this year will also include '2021: The Movie', a feature that pairs their top songs with movie scenes to create a customized and unique short. An interactive game also comes in the form of 'Playing Cards', a true-or-false iteration that users can share with their friends.
That's not all,
though: there's also an 'Audio Aura' feature, with Spotify working with an aura expert to visualize users' audio auras based on their top two music moods.
The 2021 Wrapped Hub
will be where users can access a "variety of personalized, data-driven, and editorially curated content." Some of these include top tracks and artists of 2021, the best new podcasts and episodes of 2021, and '2021 Wrapped: Blend', which will allow users to share their listening experience with a friend to get a playlist catered to both.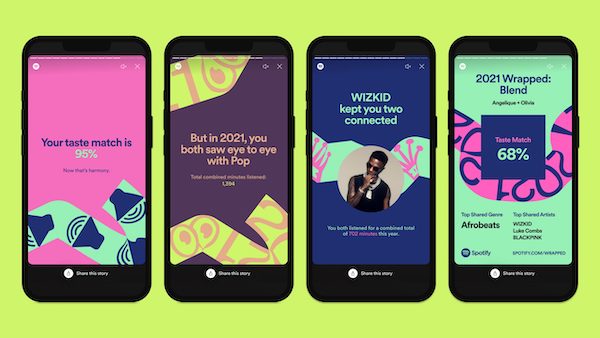 Image via Spotify
Users can access
their personalized Wrapped experience today, which is available in the Spotify mobile app for iOS and Android.
Meanwhile, take a
look at some statistics below. Were you a contributor to the sea shanty movement? No judgment here.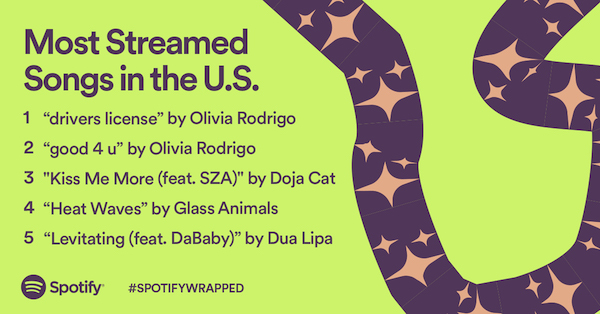 Image via Spotify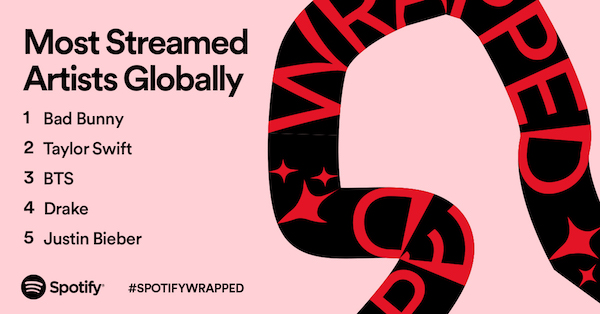 Image via Spotify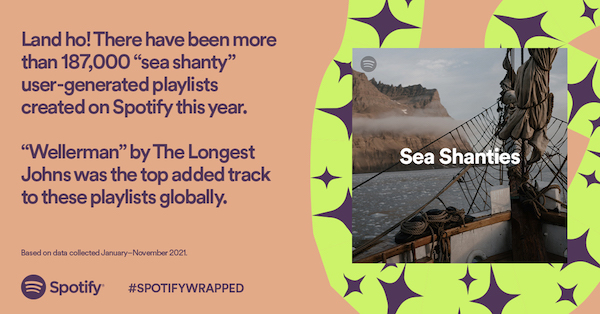 Image via Spotify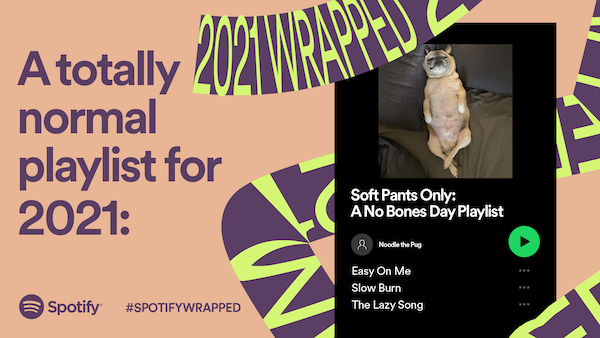 Image via Spotify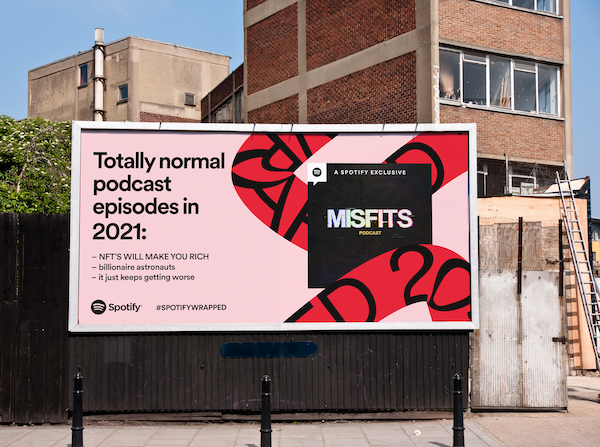 Image via Spotify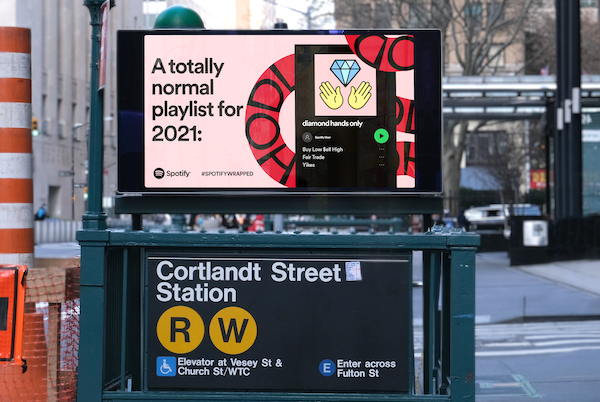 Image via Spotify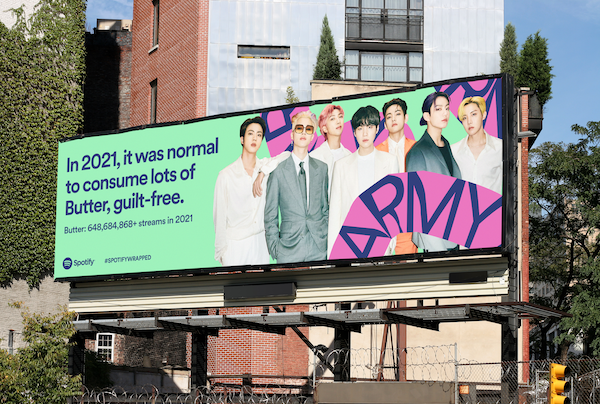 Image via Spotify
[via
Spotify
]
Receive interesting stories like this one in your inbox
Also check out these recent news