Don't miss the latest stories
Share this
Little Nature 'Hotels' Aim To Welcome Birds & Bugs Back Into The City
By Mikelle Leow, 03 Dec 2021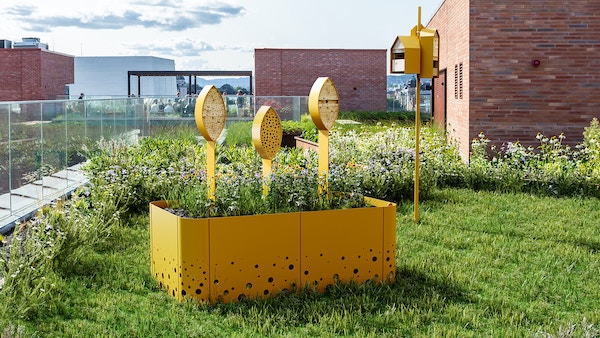 Image via Vestre Habitats
In their urban planning,
humans have cast flora and fauna out of cities, only to invite some of nature back by incorporating foliage that doesn't belong in those areas.
"People tend to be afraid
of things they don't know and don't understand… so we try to fight nature by cutting everything down," architect
René Hougaard
told
Fast Company
. "But this doesn't work because we need nature to survive."
So, with the help of
an outdoor furniture brand, Hougaard and product designer
Alexander Qual
built a collection of tiny "hotels" that not only serve as art but also encourage architects and developers to start planning cities where humans and the natural world coexist.
Jan Christian Vestre,
CEO of Scandinavian outdoor furniture company Vestre, worked with the designers to make the "insect hotels" scalable so they can be integrated into public areas. The project is now part of a selection called
Vestre Habitats
, which will be ready for retail in early 2022.
For further expertise,
the designers turned to biologists Lene Liebe Delsett and Katrine Turner to think up architectural aspects that'd be inviting for wildlife. Delsett and Turner validated that nature—although aesthetically imperfect to humans—is perfect in design for the habitats it serves. As a result, the artsy series plays around with concepts of order and disorder.
Bees would require
small holes in trees that run 150 millimeters deep,
Fast Company
quotes. Cavities that aren't large enough wouldn't be able to accommodate the final egg from a male, which is required in reproduction. To emulate these natural qualities, Qual conceptualized a wooden leaf-shaped hotel with well-ventilated suites measuring six, seven, and eight millimeters in diameter to welcome different insect species. Bores for bees have the depth to support nesting, and specific materials are used to keep predatory birds out.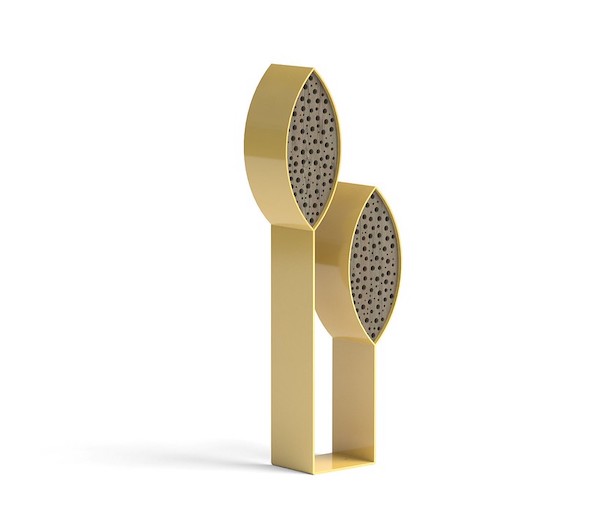 Image via Vestre Habitats
This chain of hotels,
entitled 'Leaf', can assimilate into various urban areas, such as parks, rooftop terraces, and on top of flower beds.
Vestre details that
bird populations aren't disappearing due to a shortage of food, but insufficient nesting places. Luckily, the solution is as simple as bringing more nesting boxes into the city.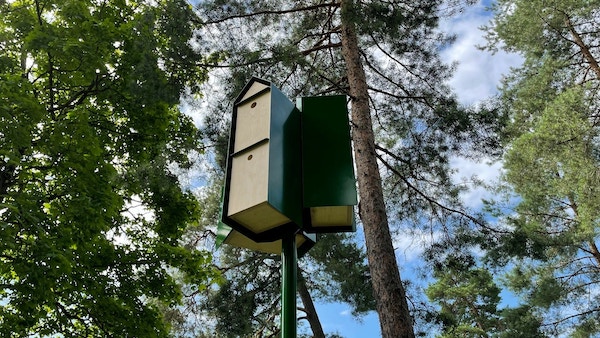 Image via Vestre Habitats
Bottomless compost
and planting boxes called 'Decay Edge' can be placed on top of natural beds like soil, creating a livable hideout for insects, small animals, and reptiles. The containers come in three versions, including a round shape.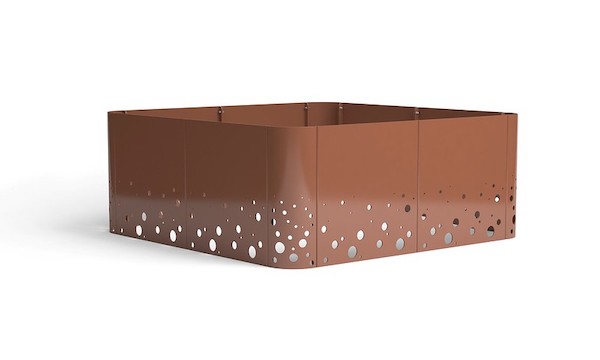 Image via Vestre Habitats
Then, there's lodging
that supports the coexistence of humans, birds, bats, insects, moss, plants, and lichen. A metal log bench has its center hollowed out to make way for a decomposition log where critters and creatures can live and humans can watch the decomposition process.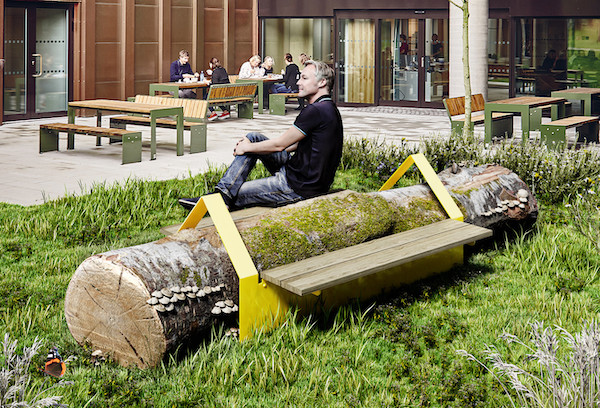 Image via Vestre Habitats
"This is a process
that could take years, so people could come back to this spot again and again and see how nature has transformed it," said Hougaard.
[via
Fast Company
, images via
Vestre Habitats
]
Receive interesting stories like this one in your inbox
Also check out these recent news