Don't miss the latest stories
Share this
360° Consumer Camera Floats 100,000 Feet Above Earth And Shares What It Saw
By Mikelle Leow, 21 Dec 2021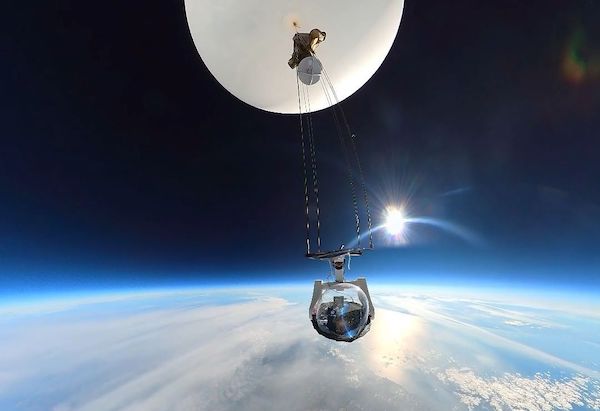 Space photography might actually become a pastime one day, instead of just being a means of research for the likes of NASA, and at least one consumer-ready camera has physically validated that as a possibility.
As reported by PetaPixel, action camera company Insta360 strapped its ONE X2 to a space balloon and sent it flying into low-Earth orbit 100,000 feet up—where it hovered for about two hours and recorded otherworldly footage. The experiment was a joint effort with collaborative facility NewMakeIt.
The brand wanted to know if its 360° action camera, which is waterproof for up to 10 meters (32.8 feet), would be able to survive the layer's harsh temperatures of about negative 56°C (negative 68.8°F). Spoiler: Yes, it would.
While it was up there, the camera captured stunning panoramic views of Earth, surrounded by the enigmatic depths of space.
Views captured from space are no longer a rarity, but what's interesting about this project is that the near-Earth footage was taken from a pretty affordable gadget accessible to the masses. By just mounting the camera to a DIY payload with a selfie stick and sending it up on a space balloon, Insta360 was able to take drone-like snapshots of our planet.
View this post on Instagram
Receive interesting stories like this one in your inbox
Also check out these recent news