Don't miss the latest stories
Share this
Cleveland Browns Logo Looks Nothing Like A Helmet To Non-Sporting Fans
By Mikelle Leow, 27 Dec 2021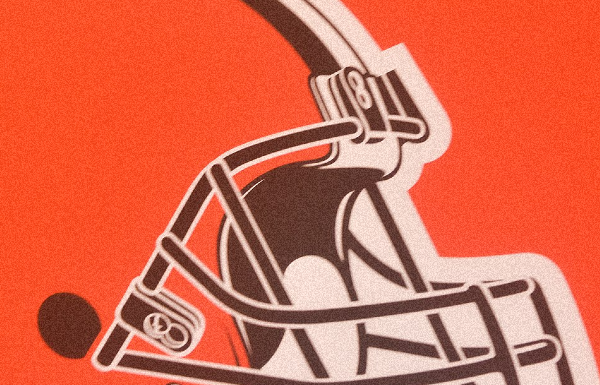 This little rabbit went to market… at least, that's what some people saw when they tuned in to catch the game between Cleveland Browns and Green Bay Packers on Christmas day.
While sporting fans might have perceived the Cleveland Browns logo to be just as it always was, the way parts of the symbol were cut off in Fox Sports' scorestrip—coupled with how the graphic blended into the background—led to others viewing it as a rabbit.
Social media erupted with not just one but numerous sightings of a critter pushing a grocery cart, walker, or chair.
Case in point, these accounts:
My parents thought the #browns logo was a rabbit pushing a grocery cart and now I can't unsee it. pic.twitter.com/afUmn8z8X6

— Alex Klingelhoeffer (@okccfacfp) December 25, 2021
Christmas thoughts by Megan: At first I was like "WTF is that on the score bug for the Browns? A rabbit using a walker?" and then realized that the helmet blends into the background color. Though, rabbit using a walker is close maybe. *lifts glass* pic.twitter.com/kHRWtCADGt

— Megs (@YankeeMegs) December 25, 2021
As a palate cleanser, here's the actual Browns logo, which features a helmet.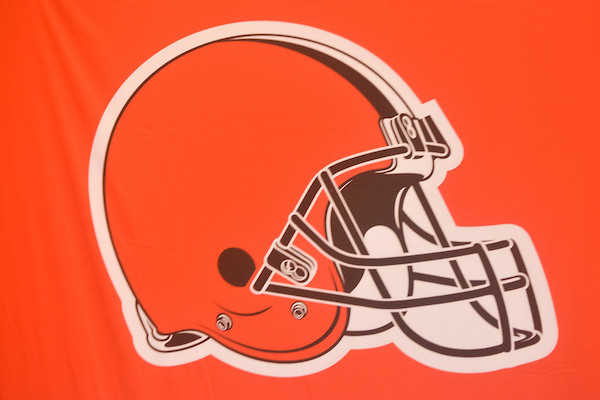 Considering what day it was, viewers could have either had their beer goggles on or weren't that familiar with the Cleveland Browns branding. The warped perception has since taken hold of the minds of fans, who are having a hard time unseeing the rabbit.
Now, how does one switch to default view?
My dad insists that the @Browns logo is an elderly rabbit pushing a walker…I kinda see it! pic.twitter.com/ah7aUfgpK0

— Matt's Bats (@MattsBats) December 25, 2021
Why does the Browns logo look like a rabbit pushing a walker? pic.twitter.com/mQKC1M6gfI

— StainsOfConcern (@ChrisAntoncich) December 25, 2021
Like this tweet if you see a Rabbit pushing a shopping cart instead of the Browns logo/helmet 🤣🤣🤣 pic.twitter.com/gljJvnwQc3

— The Hobby 24/7 (@TheHobby247) December 26, 2021
My daughter just walked into the room, looked at the TV and asked why the #Browns logo was a bunny and now I can't unsee it… pic.twitter.com/NvDRpuk28w

— David Gordon (@dm_gordon) December 21, 2021
The Browns' logo looks like a chocolate bunny pushing a cart. I'm probably the only one who sees this. 🐇 🏈 pic.twitter.com/5QE8zsn5Wh

— David Tarkington (@davidtark) December 25, 2021
[via For The Win and Larry Brown Sports, images via various sources]
Receive interesting stories like this one in your inbox
Also check out these recent news