Don't miss the latest stories
Share this
World Design Rankings Are In—Find Out Where Creativity Is Most Celebrated
By Mikelle Leow, 01 Jan 2022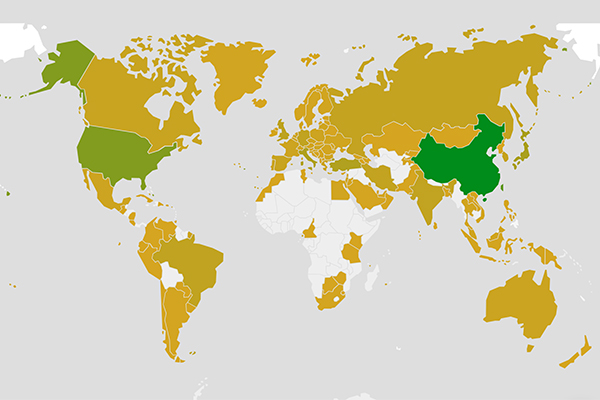 Creativity has looked considerably different than it did a couple of years ago, and the way designers have shattered barriers to overcome unexpected circumstances is inspiring. The World Design Rankings (WDR) recognizes how these creators across the globe are making their communities—and, ultimately, the world—a more beautiful yet constructive place to live in. Announced by the A' Design Award, one of the most prolific global design competitions, the list casts the spotlight on the geographic distribution of where designers have showcased exemplary innovation.
In the latest edition, China takes the top spot among 114 participating contenders, having clinched a total of 3,136 awards since 2010. It's followed by the USA, Japan, Italy, Hong Kong, Great Britain, Taiwan, Turkey, Germany, and Australia.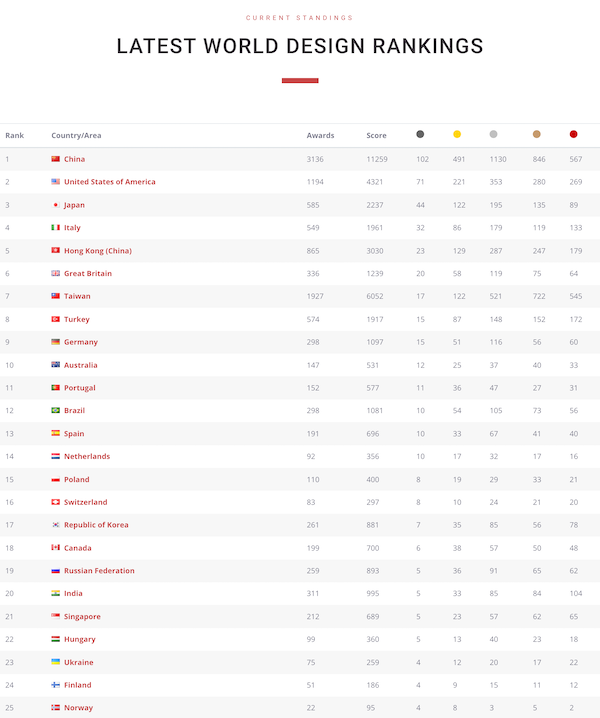 The rankings in the list are based on how many of their designers have been granted the award, with points allocated according to the tiers of those prizes.
With this global snapshot, countries would be able to better grasp their design strengths and use them to propel themselves forward to become more attractive—and with borders opening up, it's the perfect time to do that.
Proliferating the global design culture, two new participants, Macau and Iraq, have made their way up into the 2020–2021 edition.
You, too, can be among the names that have helped catapult the most design-forward nations. The A' Design Award is open for registrations right now, and you can submit your entry here.
For a dose of inspiration, view some winning works from the top 10 most-celebrated countries & areas below.
10. Australia
Electric Meets Reality In-Store Experience Wall
"An interactive AR installation inside a dealership that will tip people past the four main barriers to buying an electric vehicle in Australia: 'Range, Charging, Safety, Performance,'" details creative director Mark Boey. "The AR Projection-Mapping represents the electricity, and the sculpture portrays reality… When the projector is turned off, one can see an elegant white sculpture on the wall."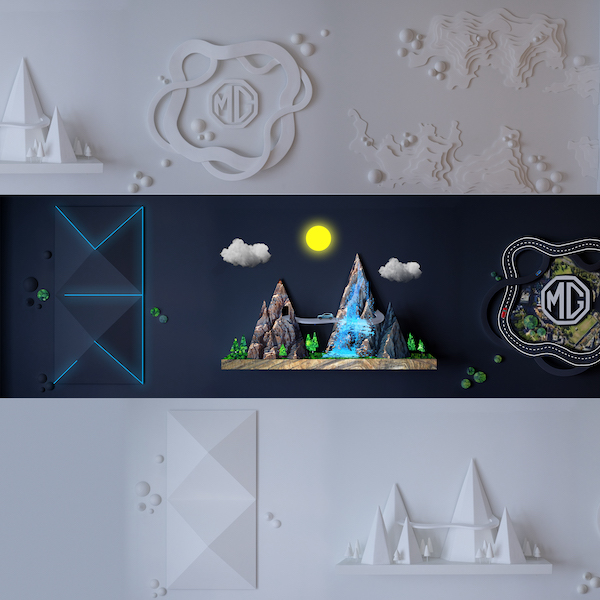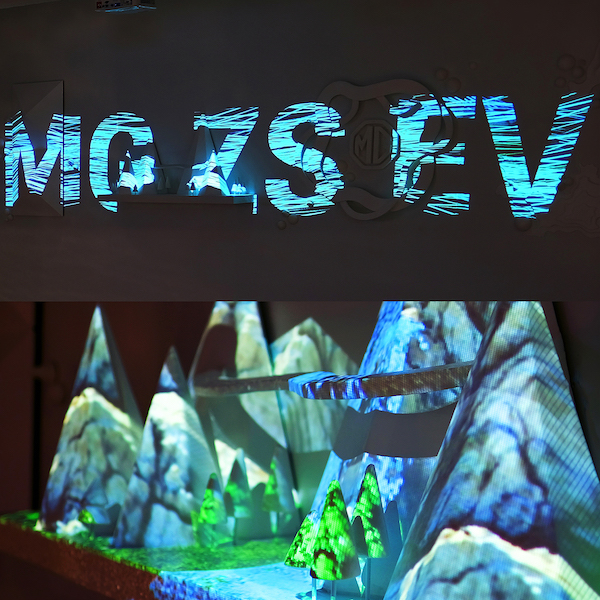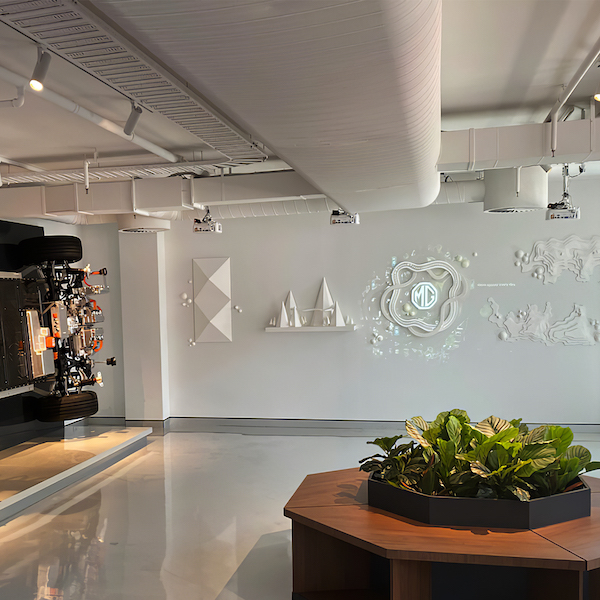 Apex Cordless Lamp
"Focused on maximizing output efficiency, the Apex provides a glare-free soft downlight on its internal cone, resulting in [a] warm ambient task light for hospitality or residential use," note industrial designers Peter Ellis and Gabriel Tam. "Created to be used as the central light source… the cordless design and compact size facilitate flexibility in table settings and ease of sanitizing."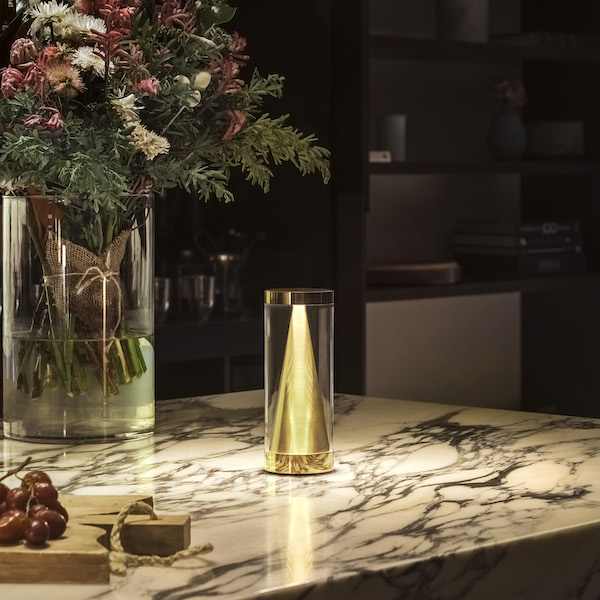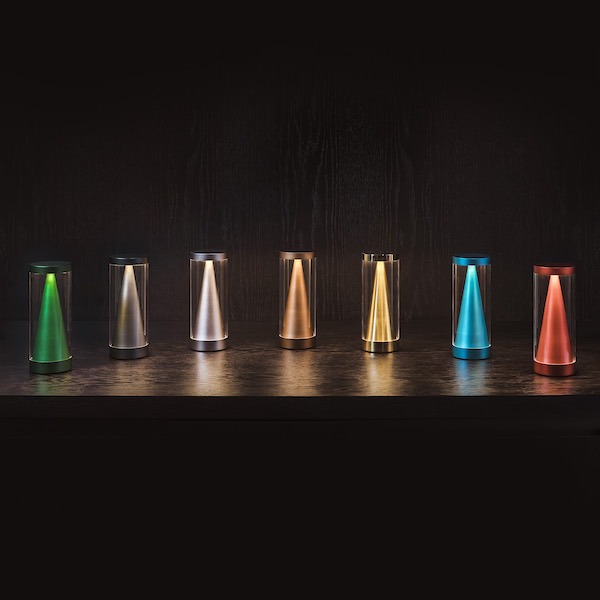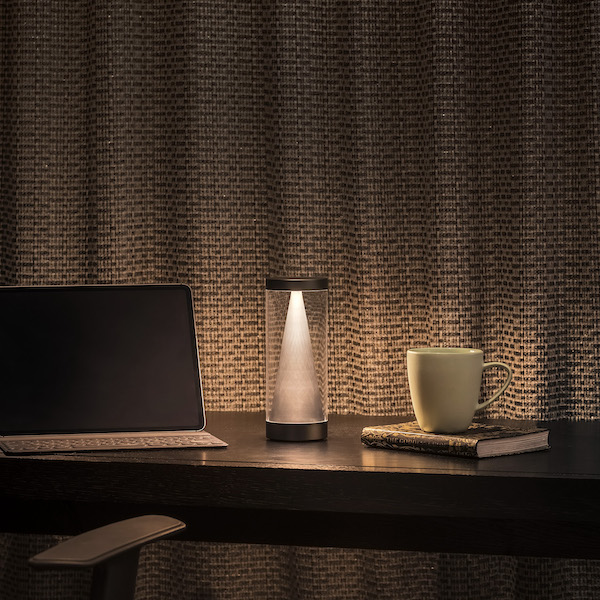 9. Germany
Jupiter Watch
"Inside the Jupiter watch, steel spheres are rolling in hydraulically pressed channels, held in place by magnetic force," details product designer Dabi Robert. "There are no elements to distract from the time-telling spheres. Despite the absence of visible watch hands, a conventional quartz movement is being used to drive the planetary time indicator."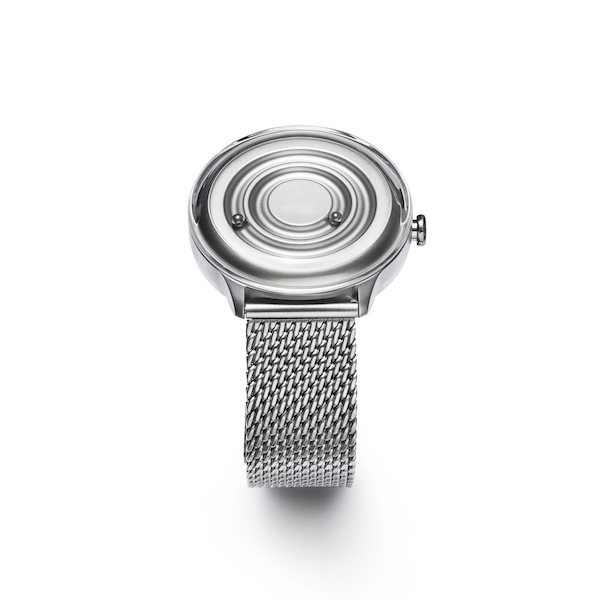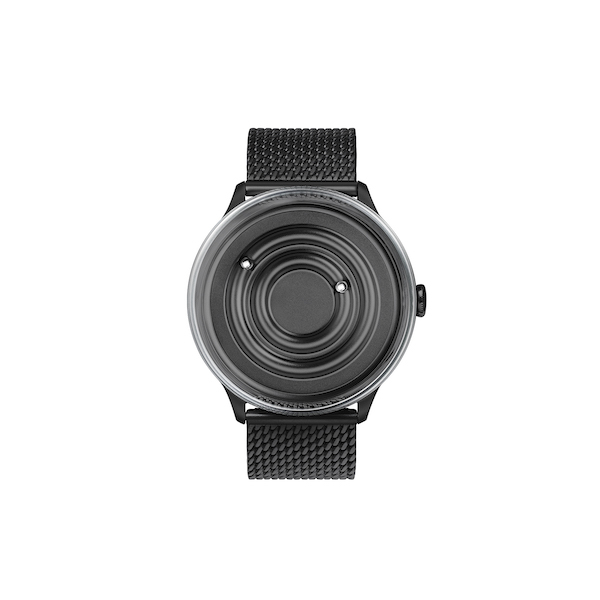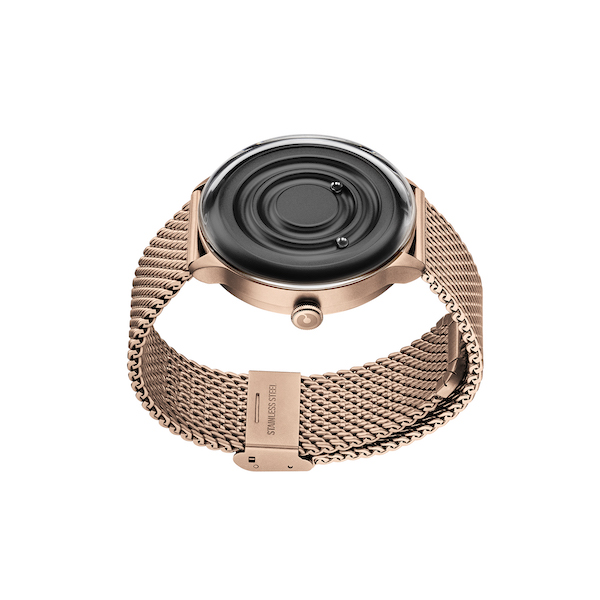 Solar Veloroute Multifunctional Bicycle Tunnel
"The idea of covering the bicycle routes with 'Veloroutes'—the aesthetic, electricity-generating photovoltaic canopies—and transforming them into attractive landscape structures is not only sustainable, but creates a kind of sculptural variety that becomes an architectural symbol for the change from gas-powered cars to more sustainable ways of mobility," says eco architect Peter Kuczia. One kilometer (0.6 miles) of the route generates 2,000 MWh of electricity—enough to power 750 households.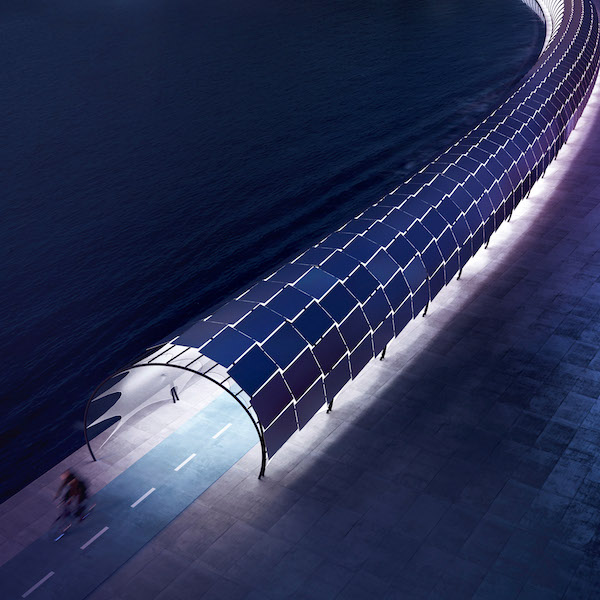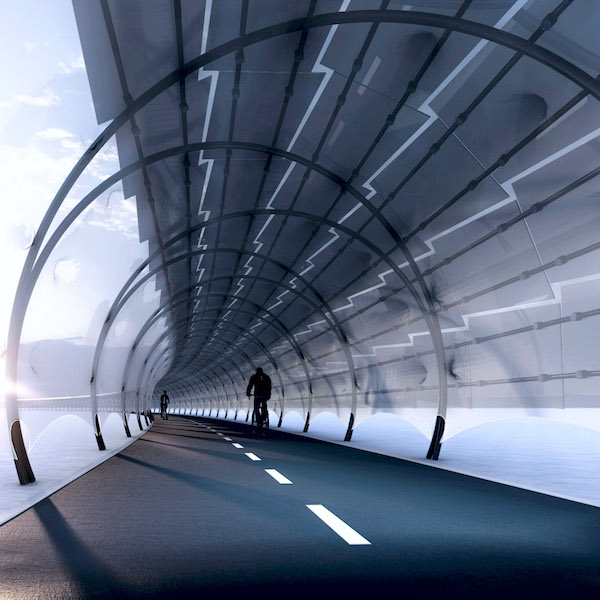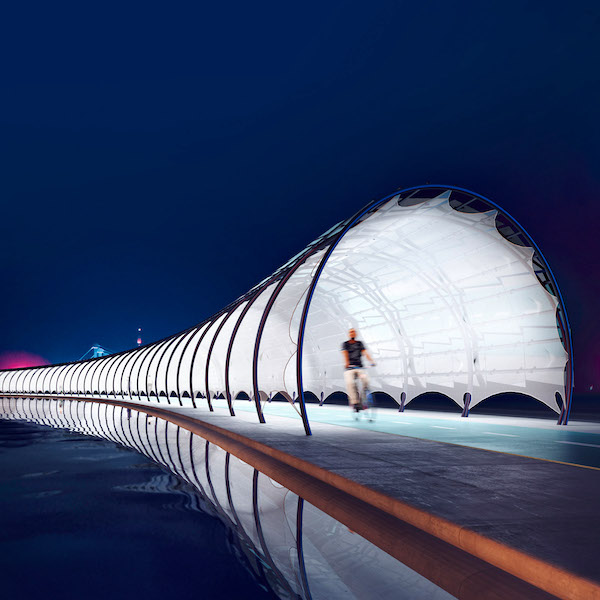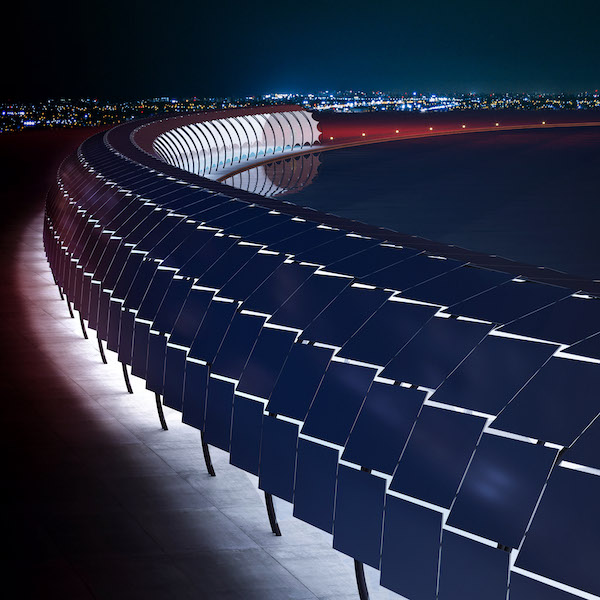 8. Turkey
ShelterPack Post-Disaster Shelter
"ShelterPack is a flatpack, easy-to-transport shelter which is 12 square meters (129 square feet) and easy to assemble—[it] can be built in just a few hours. It can sustain a family of four for months following a disaster," remarks industrial designer Hakan Gürsu. "Every unit features four single beds, a bathroom, a fully-equipped kitchen, and foldable dining table and storage spaces. Since the system is out of touch with [the] ground, heat loss from the floor and blowing in wind are avoided."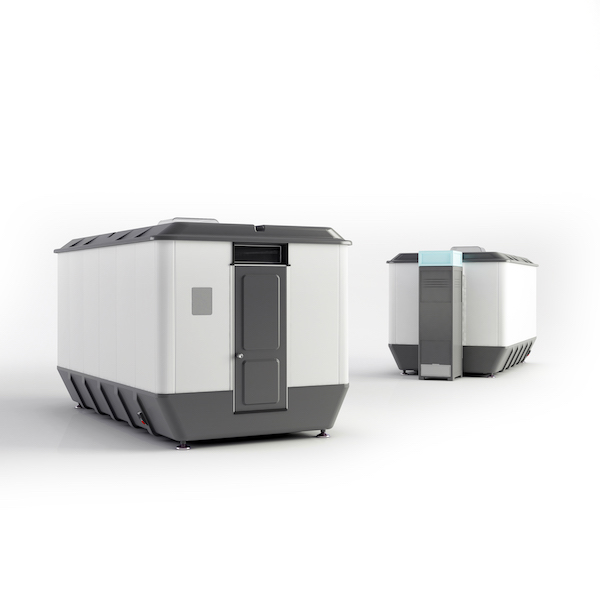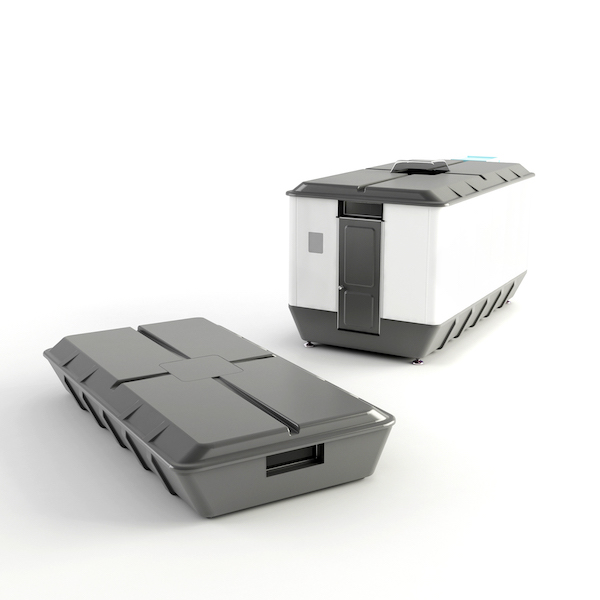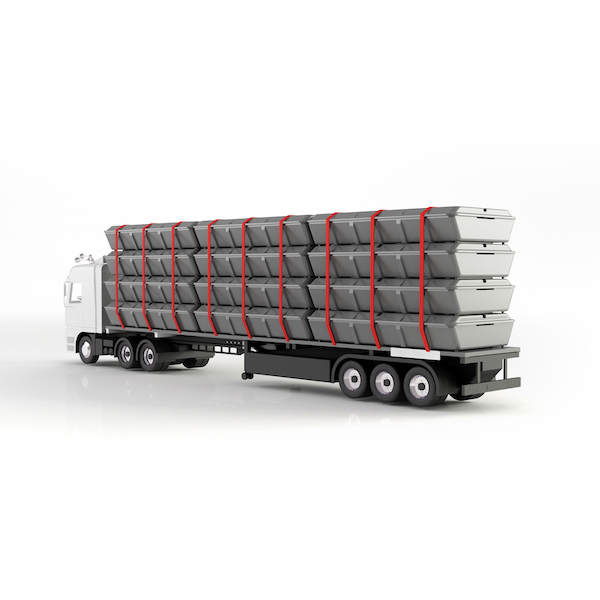 Alpy Educational Robot
"Alpy represents a new perspective in the educational robot's arena… It is an enabler robot that can be used widely from preschool to university degrees, due to its customizable nature," suggests product designer Levent Muslular. "Alpy can be transformed from a physically programmed robot towards an autonomous intelligent robot, and combines the functionalities of a complete STEAM kit with the attraction of a robot."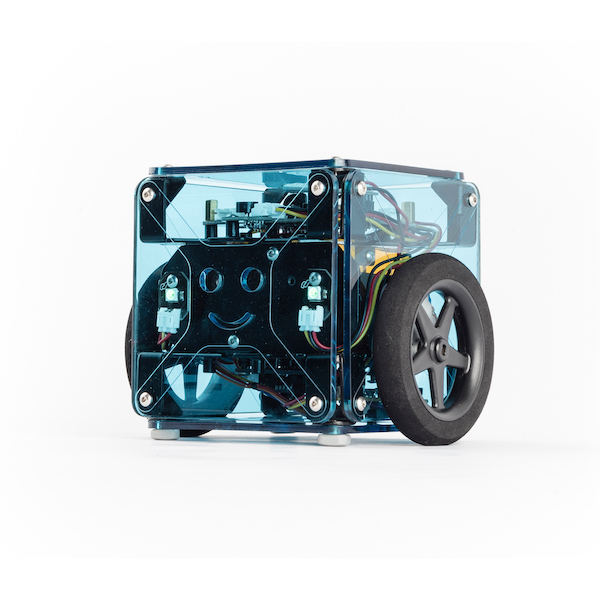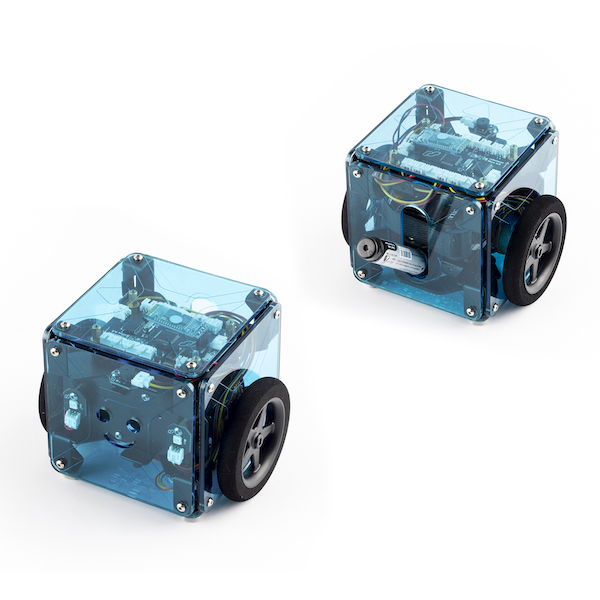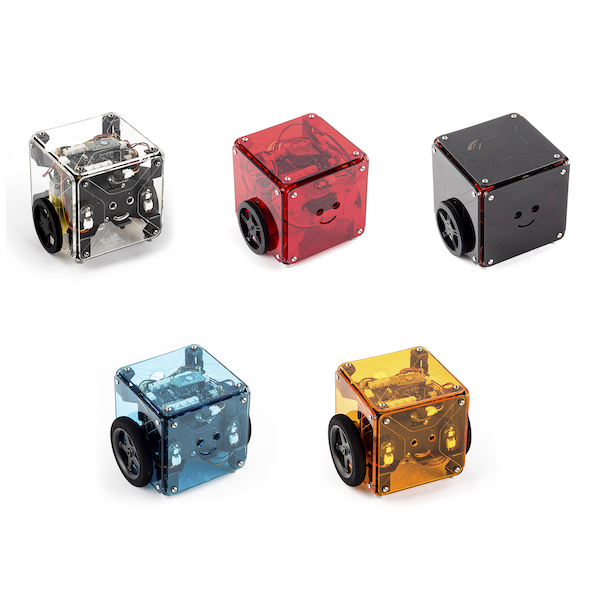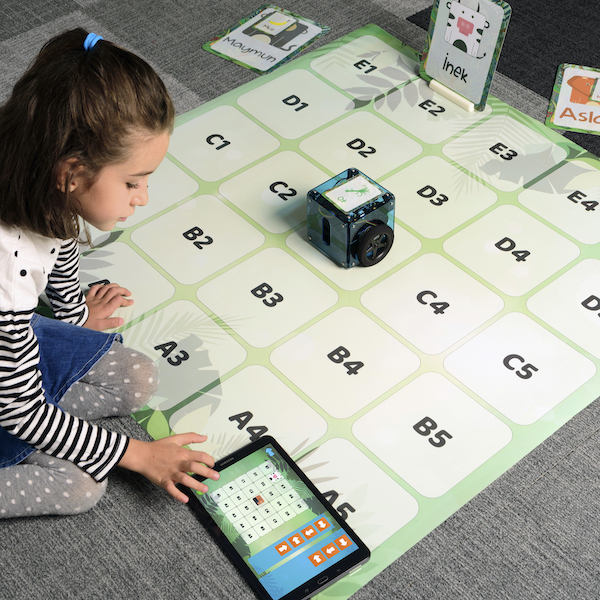 7. Taiwan
Vapor Breeze Tea Set
"The concept of this design originated from the rolling and rising configuration of vapor out of a cup of tea," explains design educator Naai-Jung Shih, who created a tea set crystallizing the dreamlike and elegant forms of steam.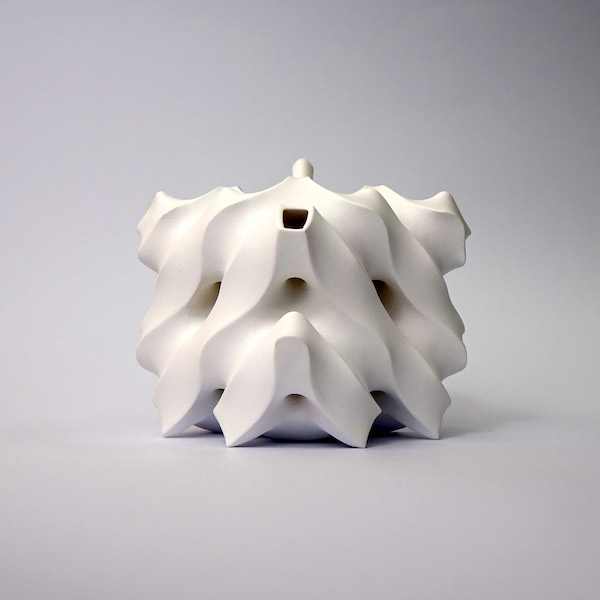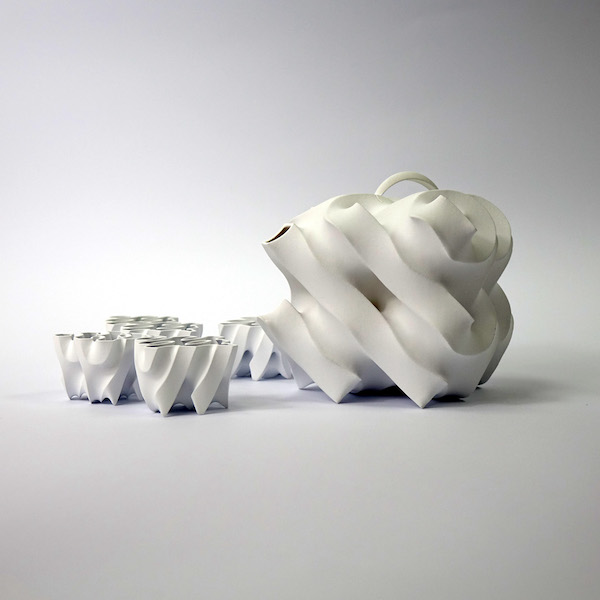 A Chairs Multi-Functional Chair
With a simple "push and pull," the user can split this colorful chair into four different chairs or numerous sculptures, offering art and functionality in spite of space constraints, describes interior designer Yi-An Hung.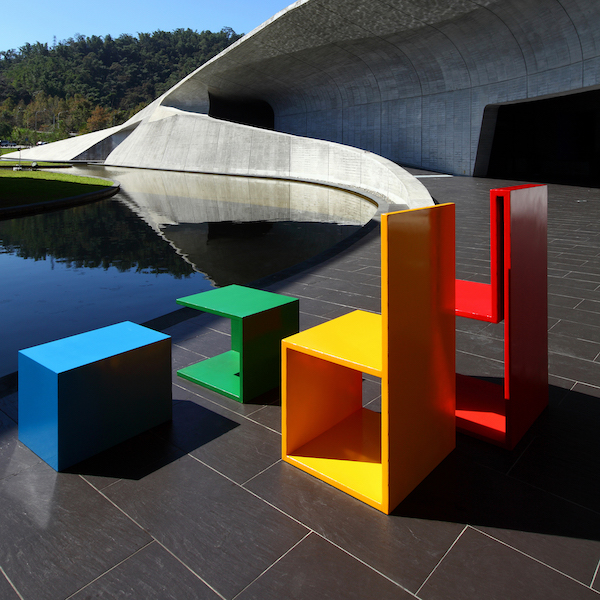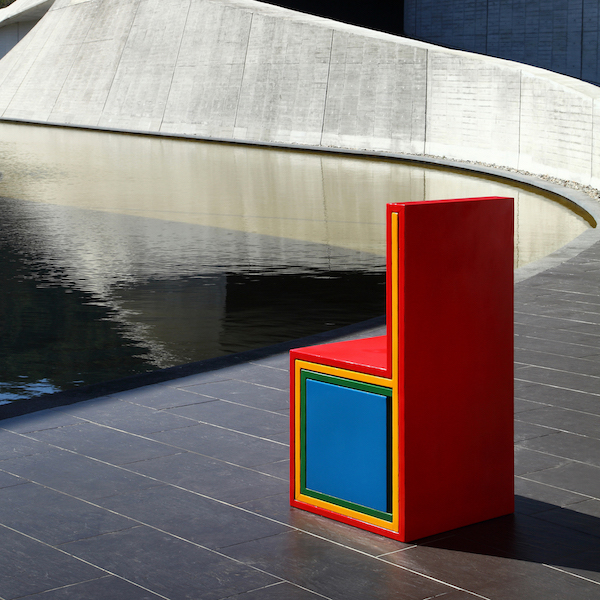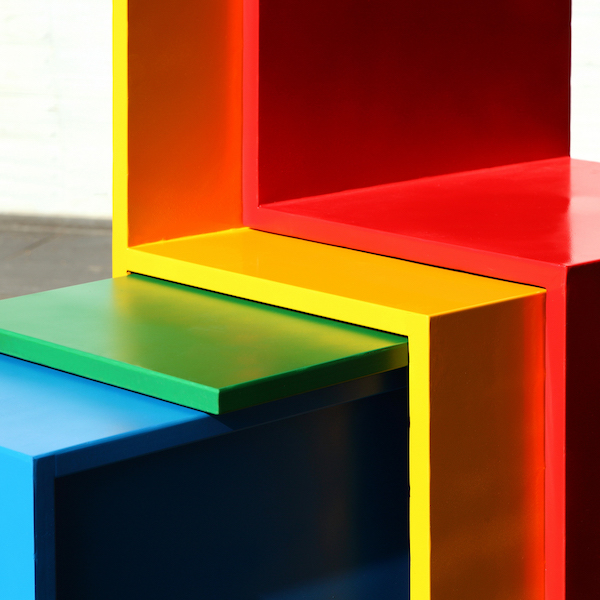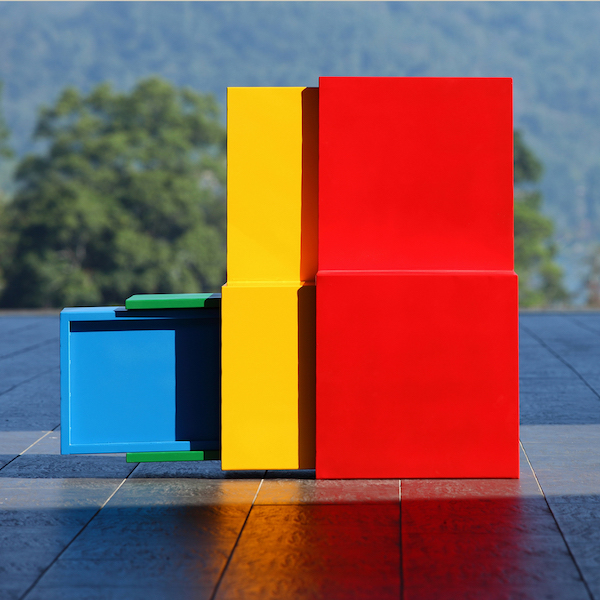 6. Great Britain
Eggs for Soldiers Free-Range Eggs Packaging
"Eggs for Soldiers is a free-range egg brand created to raise awareness of the Help for Heroes charity. We wanted to show support for the sacrifice made by our armed services, and being a commodity product, Eggs for Soldiers makes it effortless for consumers to show their support," notes brand identity firm Springetts Brand Design. "The brand's name points to the quintessential British breakfast, boiled eggs-and-toast 'soldiers,' whilst also communicating its charitable intent."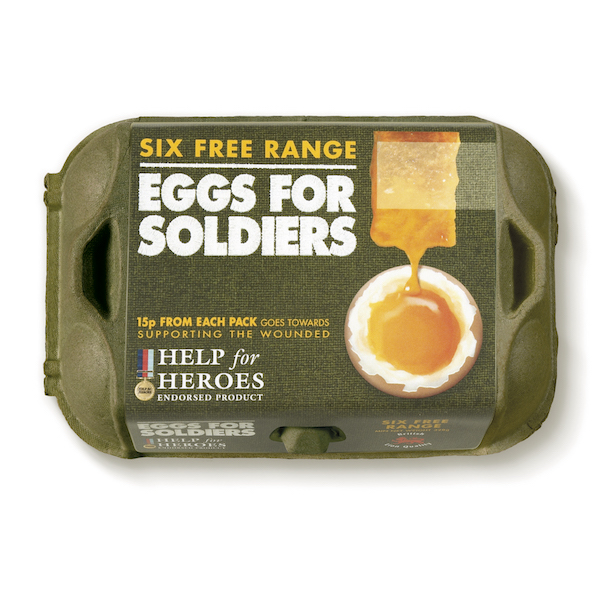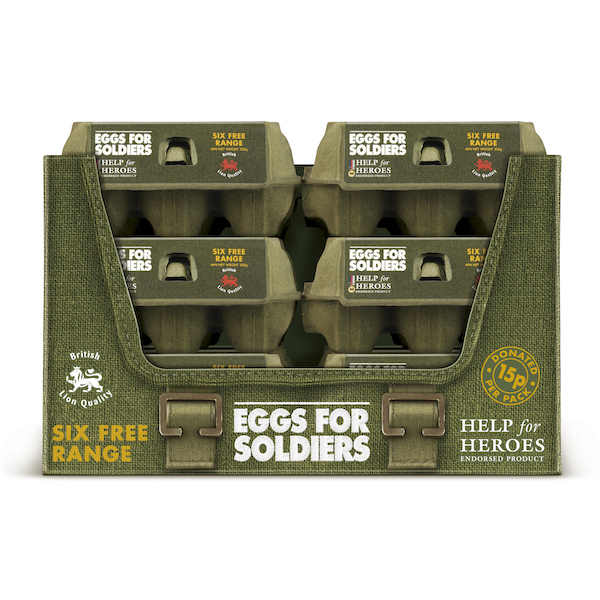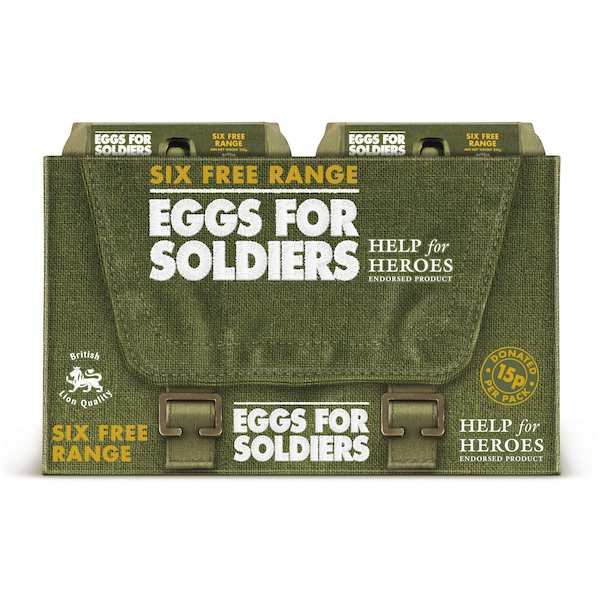 Euphoria Retreat Spa Lighting Design
This four-story spa is carved into the base of a mountain, where natural lighting is aplenty, say lighting designers Anna Sbokou and Katerina Plota. "The lighting for each space was considered as a unique piece, contributing to the crescendo of the ultimate relaxation experience. As daylight would vary substantially from one space to another, custom luminaires were designed to imitate daylight conditions, thus harmonizing the transitions through spaces and enhancing the immersive architecture."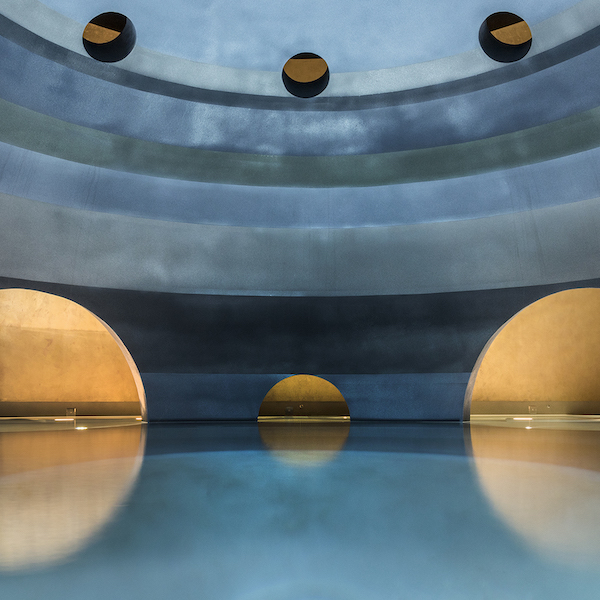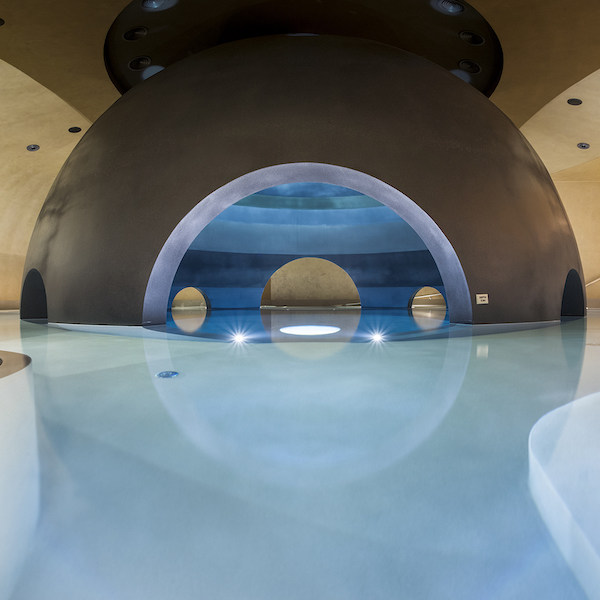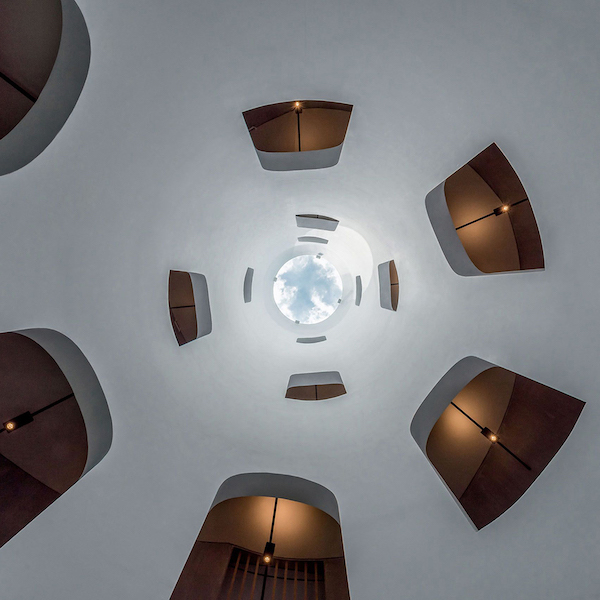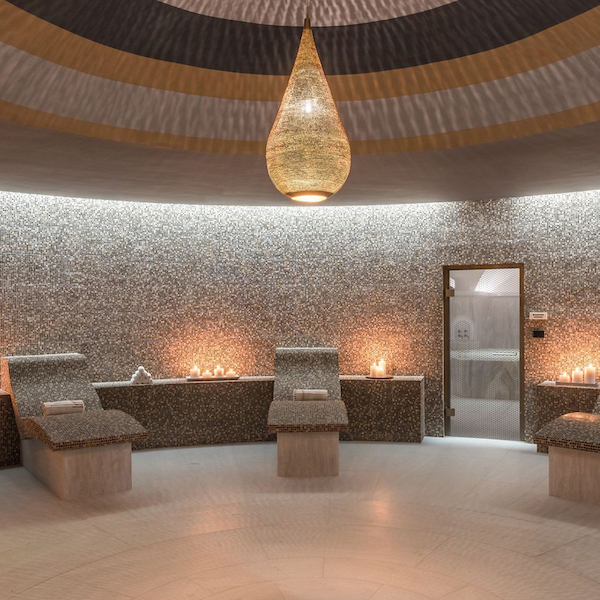 5. Hong Kong
WeTown City for 40,000 People
"WeTown provides a sustainable city for 40,000 residents in Canada. Reducing people's reliance on automobiles, the project provides 36 buildings with apartments, offices, retail and green spaces within an infinitive loop. The eight-minute journey from home to work will be filled with greenery, activities and excitement," details architect and futurist Vicky Chan.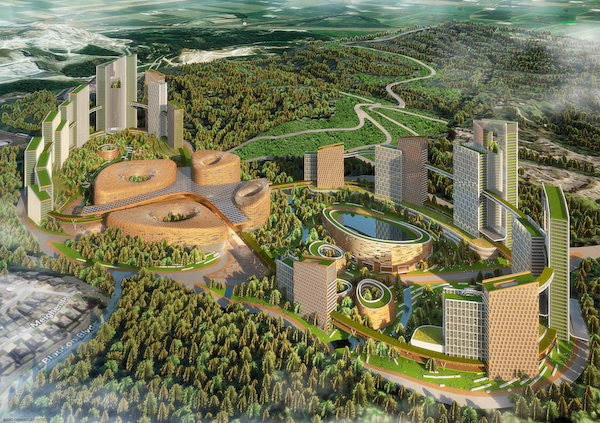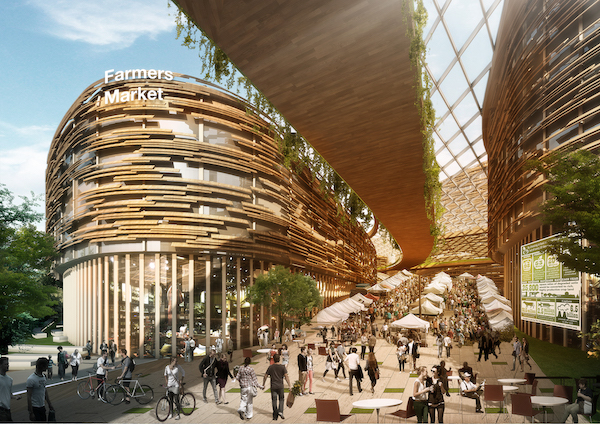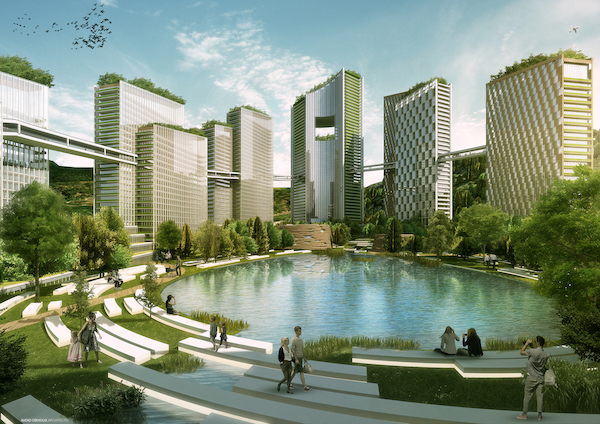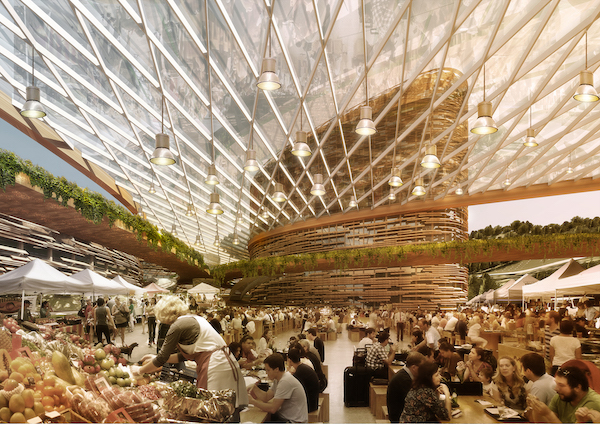 K11 Musea Shopping Mall
"Much more than just a place to shop, it celebrates culture, art and design," says architect Crystal Chan of the K11 Musea shopping mall, which is said to merge "100 creative powers" from various disciplines and cultures. "At the core is a 35-meter-high (115-foot-high) atrium dubbed Opera Theatre, which features hundreds of 1,800 programmable spotlights to resemble a galaxy, evoking curiosity and creativity, taking the form of a galaxy and mysterious body of stars."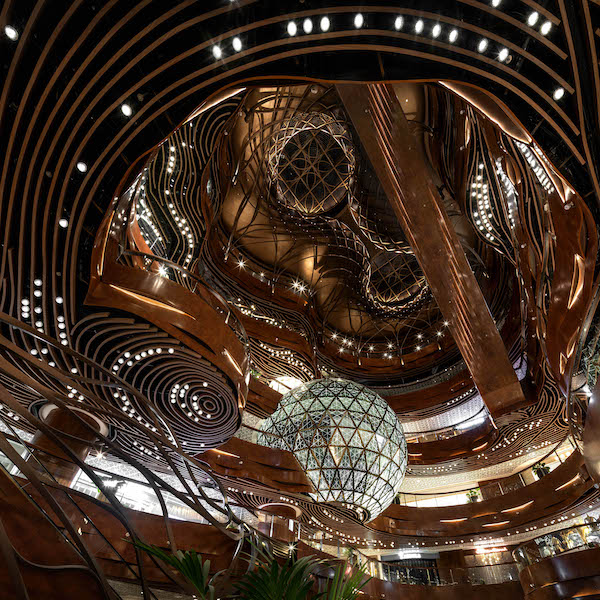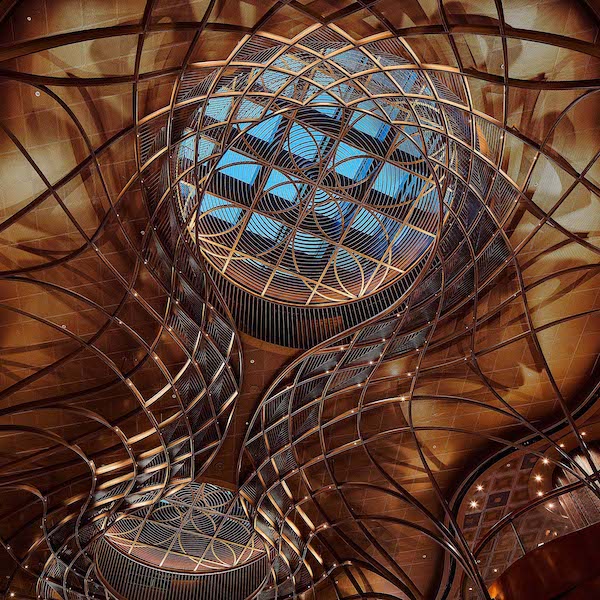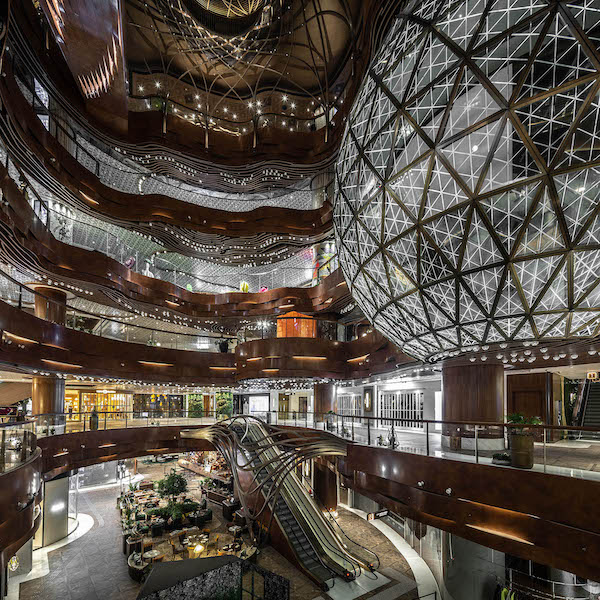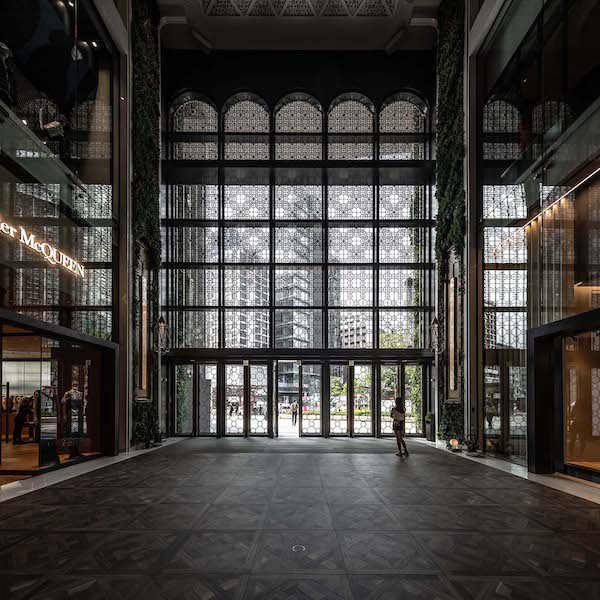 4. Italy
Osvaldo Table Clock
"A ceramic table clock that aims to become a character, seeking for an empathic relationship with the observer, placing itself as an active element of the home or office system," explains product designer MrSmith Studio. "This project starts from the desire to create a table clock with sinuous shapes, designed with a single soft and harmonious stroke of a pencil."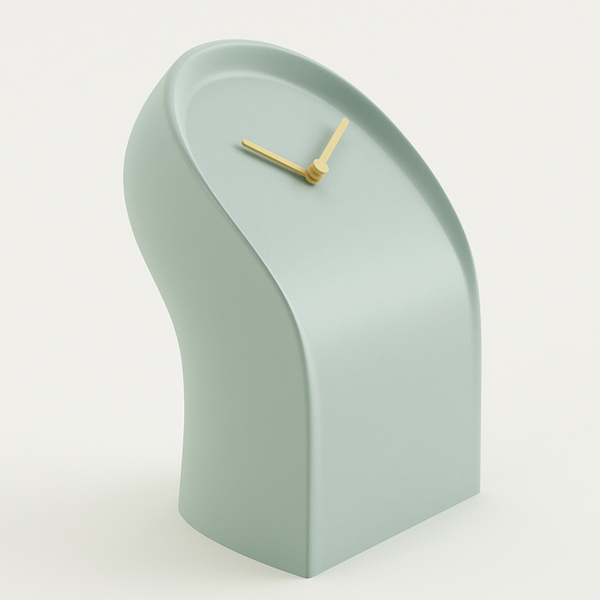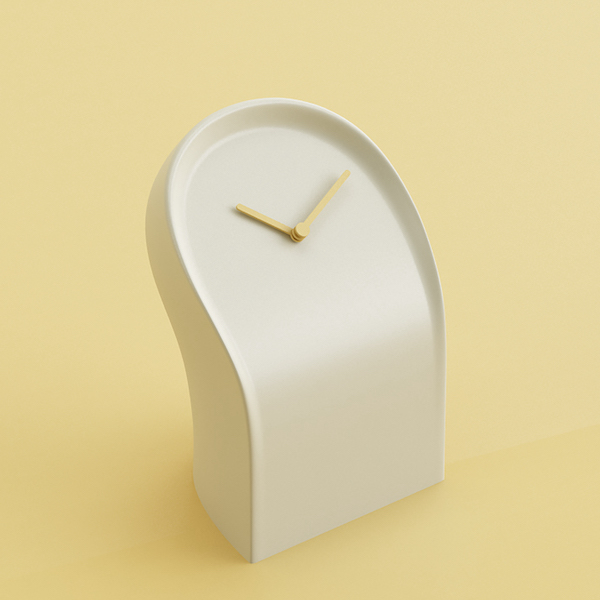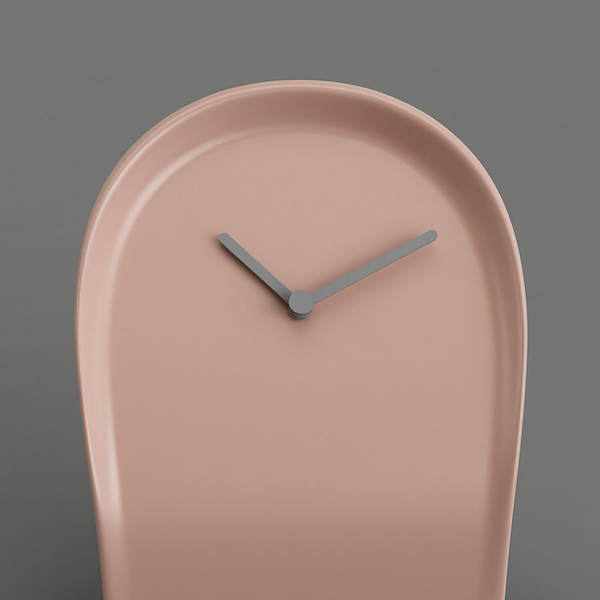 Small Dogs Toy
"Unique is the sentiment which inspired the object and urged my instinctive creativity—my daughter's desire for a dog," notes interior designer Salvatore Solito. This endearing dog-shaped sculpture is "not only a toy, or the concretization of a child's dreams… It's so useful that it goes everywhere… walking… around the house."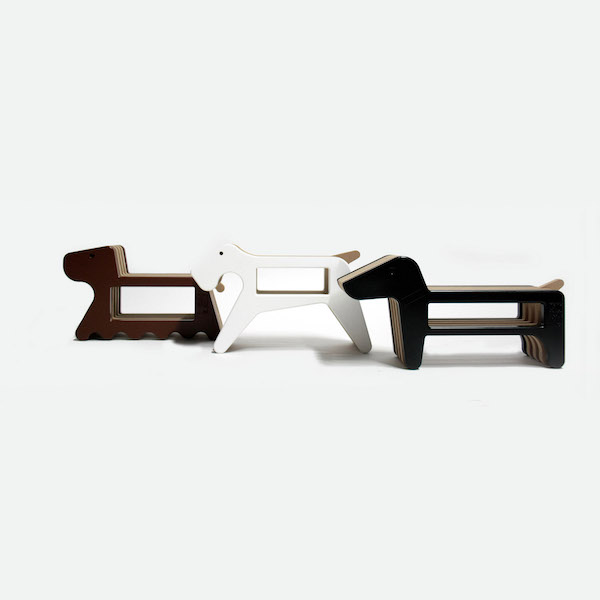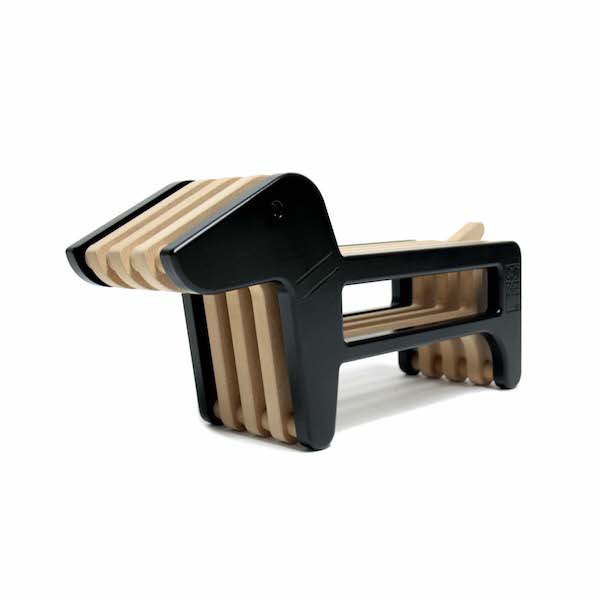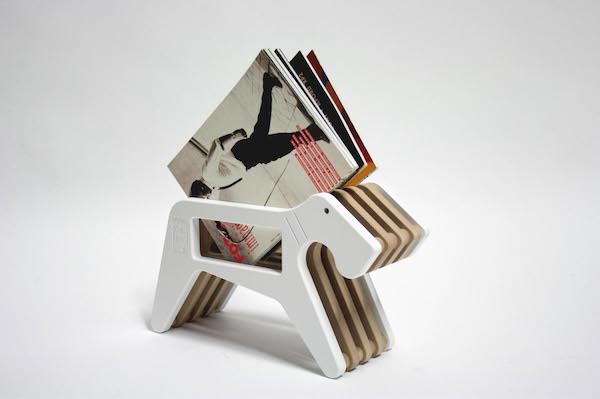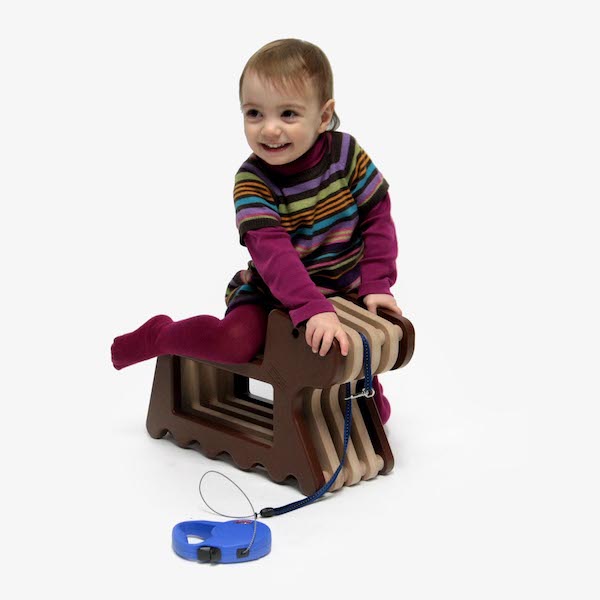 3. Japan
The Fruits Toilet Paper Packaging
"I attempted [a] design that brings a smile to the face of anyone who sees it right away," describes packaging designer Kazuaki Kawahara. "I tried to beautifully design the toilet paper to be used as a gift."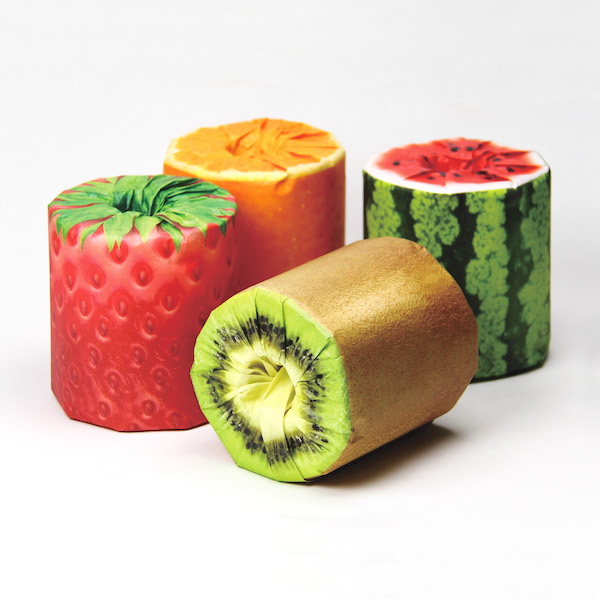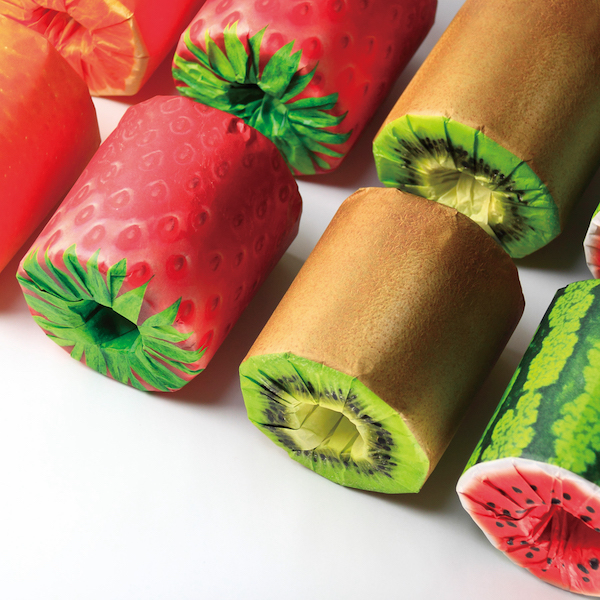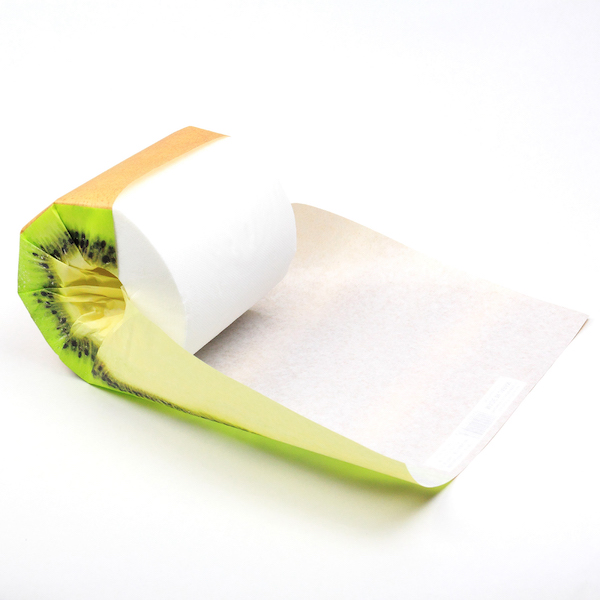 MiLLiSECOND Measure
"The designer's objective was not only to consider the shape of the measuring tape as an object, but also to consider how it might be both used as a tool and carried," notes product designer Hidebumi Yamaguchi. The aluminum tape measure has two "shell-like indentations" on both sides, allowing the user to rest their fingers on the object comfortably.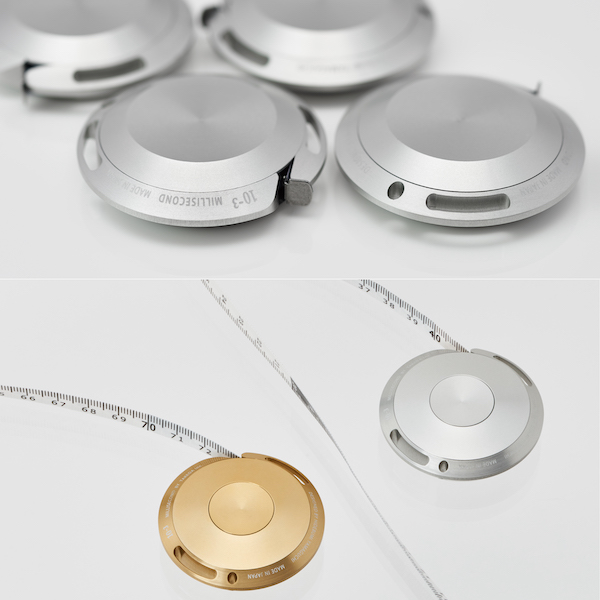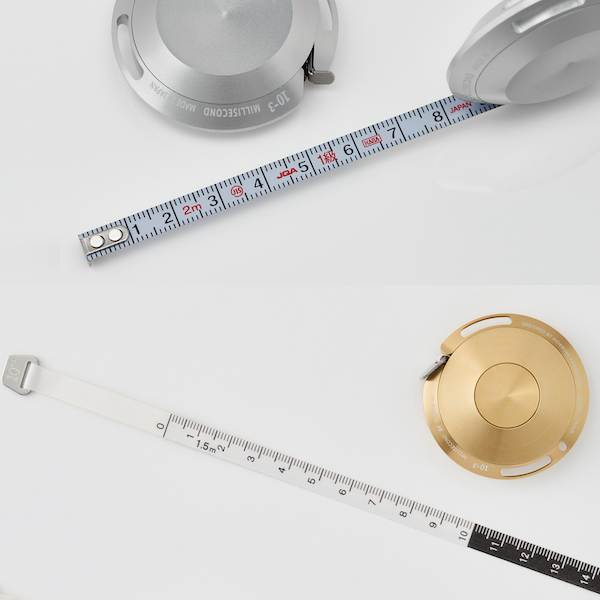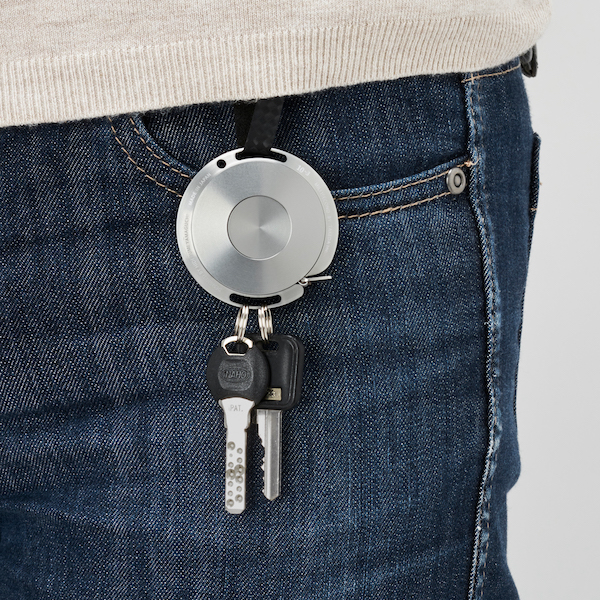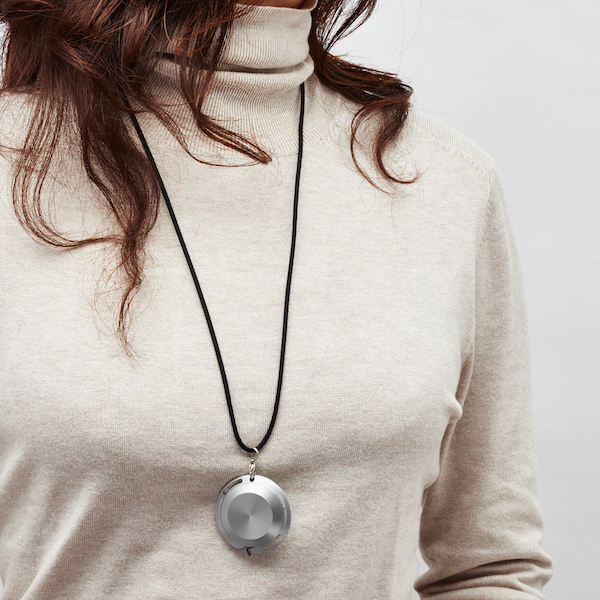 Yukyu En Hofu City Crematorium
"Yukyu En, Garden of Eternity, consists of six gardens. Each plays a unique role in the process of saying goodbye to a loved one," says Zen monk and garden designer Shunmyo Masuno. "The main garden is a modern kare-sansui viewing garden named 'Tabidachi no iwa'—Garden for Setting Off on a Journey. The front part represents the present life, while the rear part, which features a single tree among the rocks and gravels, is the afterlife. The white sand that connects two parts represents the mythical river, where the dead move to the afterlife. Another garden, which reflects the changing sky in the pool, reminds [of] the transience of life."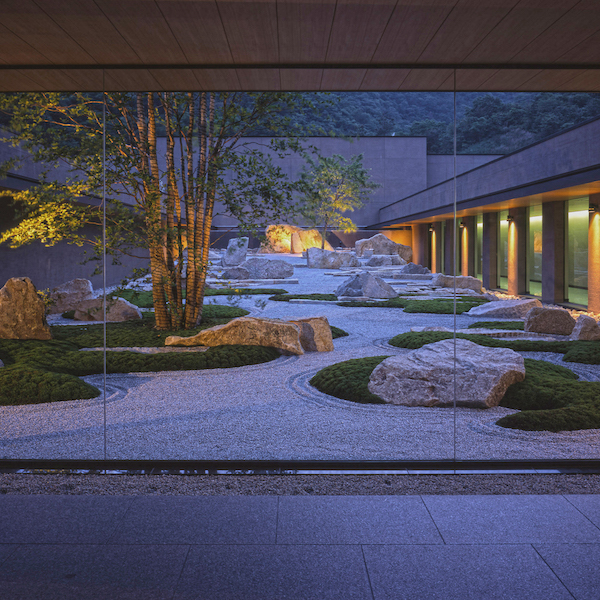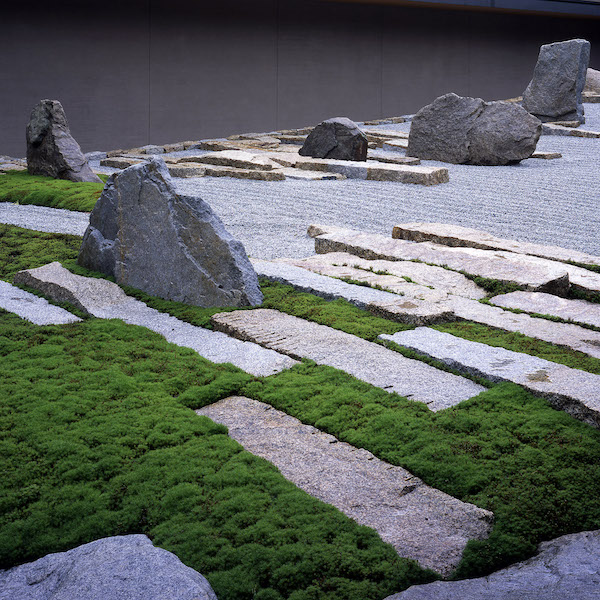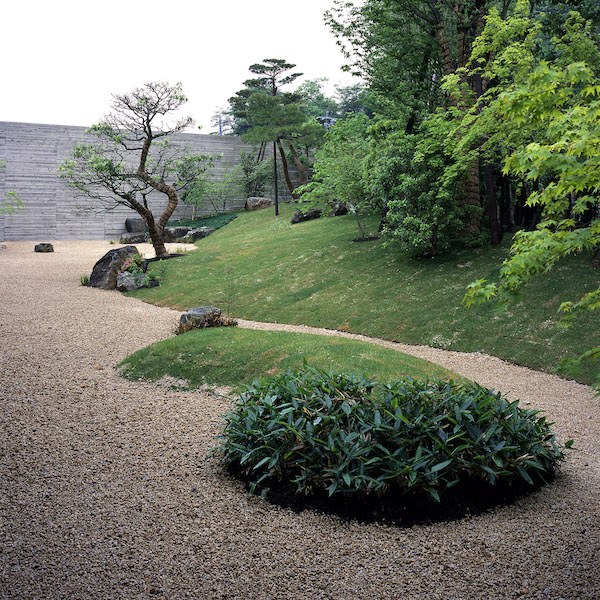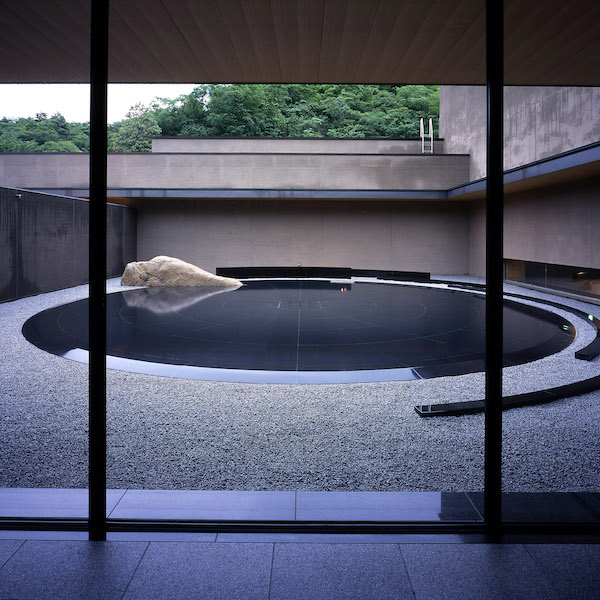 2. USA
Source One Vodka Branding
"Source One Vodka is the reward of a journey obsessed with quality and sustainability, from the oat grains that are grown on the ranch to the snowmelt water of Sierra Nevada," proclaims multidisciplinary design studio Aether NY. "It is this story that the studio narrated through thoughtful design of every element; from the pristine bottle structure to the typography inspired by the original type on the distillery building, to the illustration that invites you to discover the truth of Source One. The brand identity and packaging all serve to celebrate and honor the combination of radical transparency and considered craftsmanship."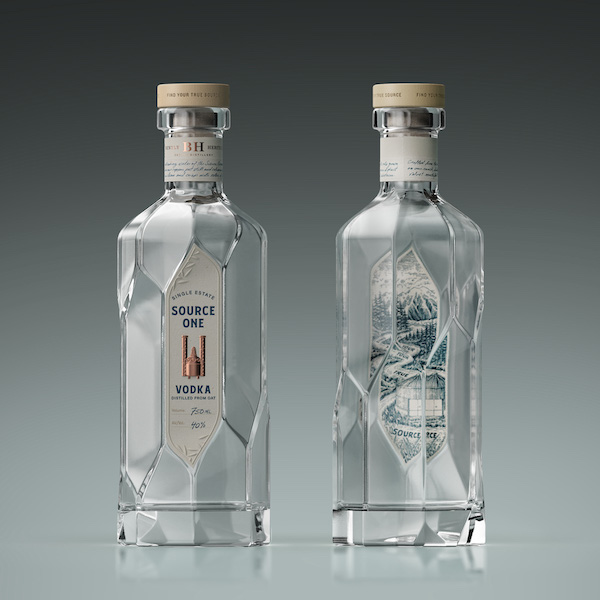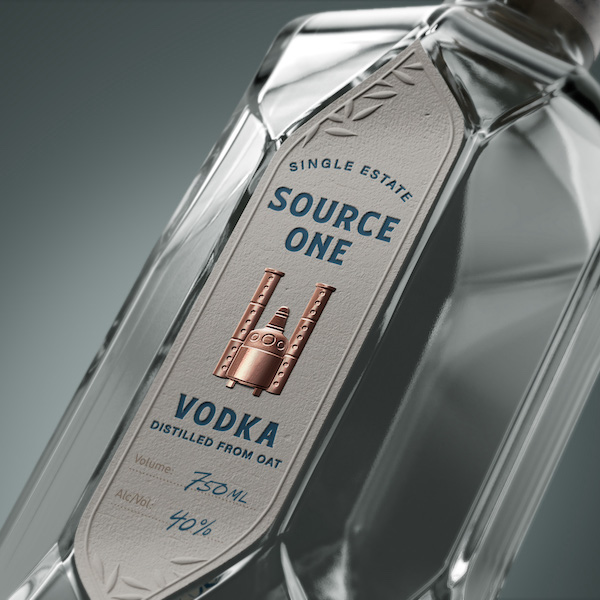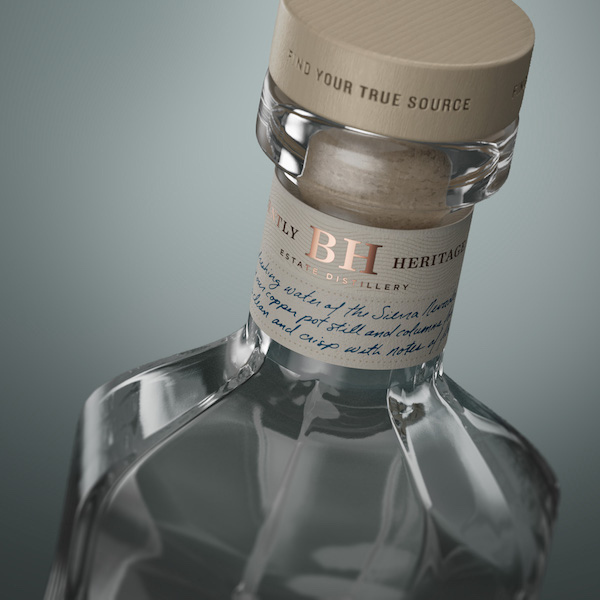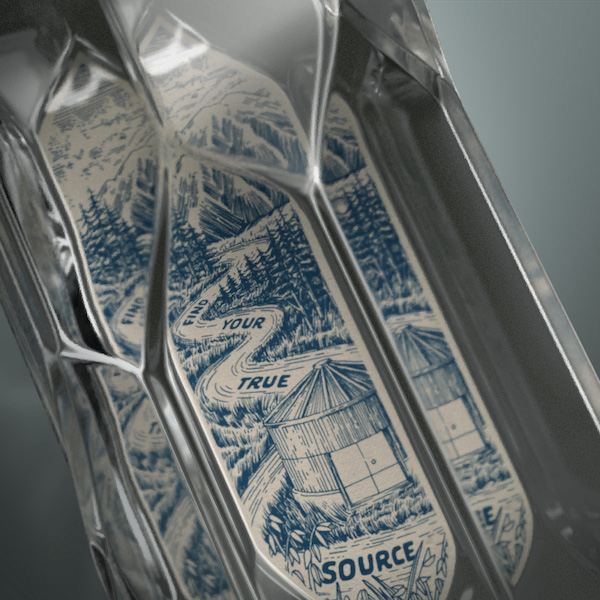 National Card Collection Day Deck Playing Cards
"The packaging is an interactive experience designed to mimic the exploration of a Moroccan palace," shares visual communications designer Alexander Chin. "Reveals in the packaging include discovering hidden rooms and opening impossibly-sized corridors through the use of a bespoke two-way mirror system. By focusing on creating genuine moments of surprise and delight for our customers, our packaging becomes a bridge for stronger user-brand connections."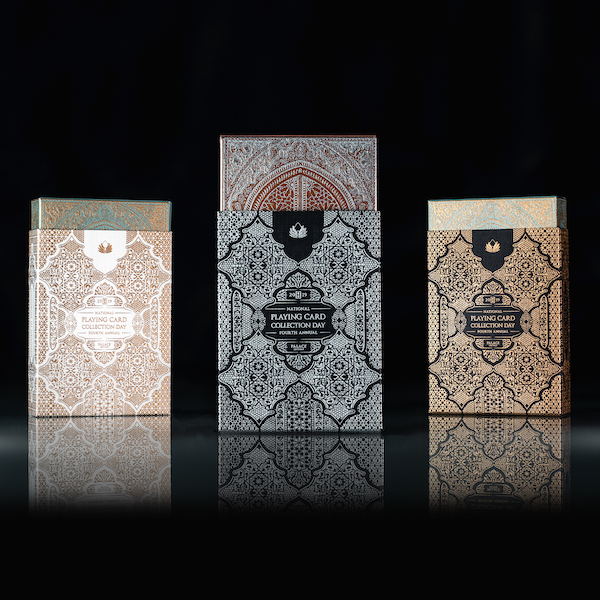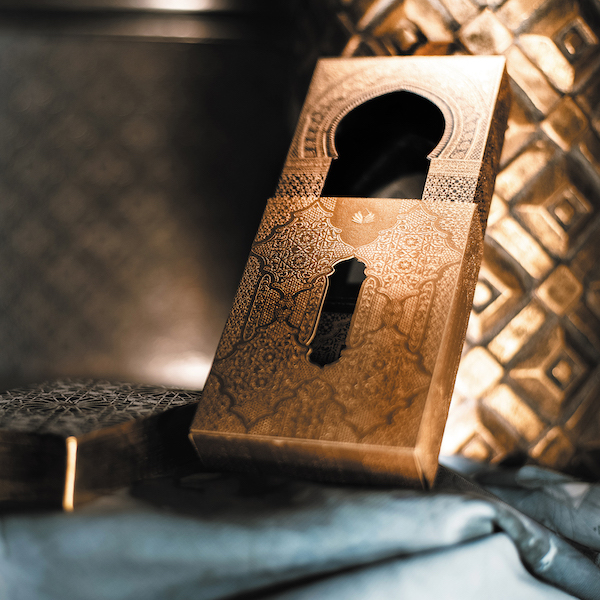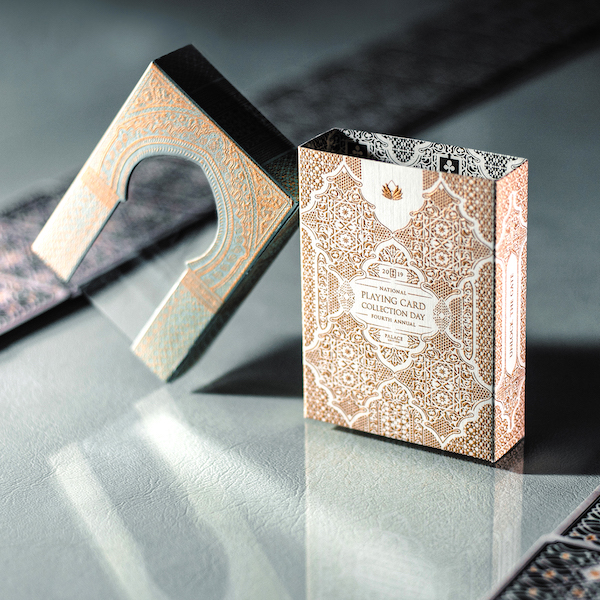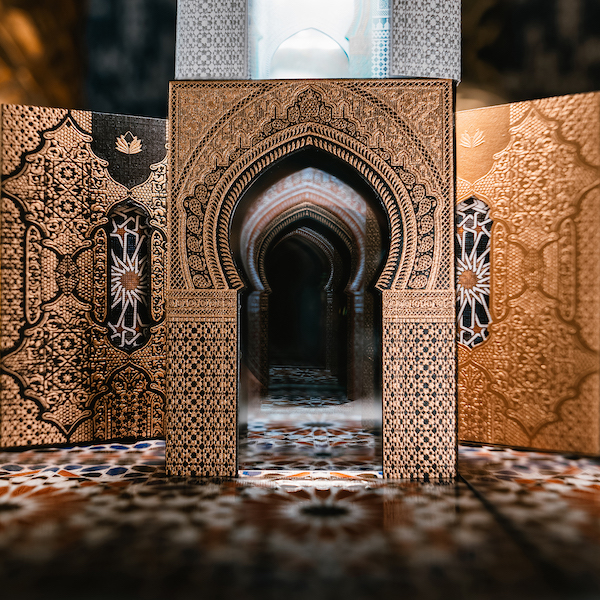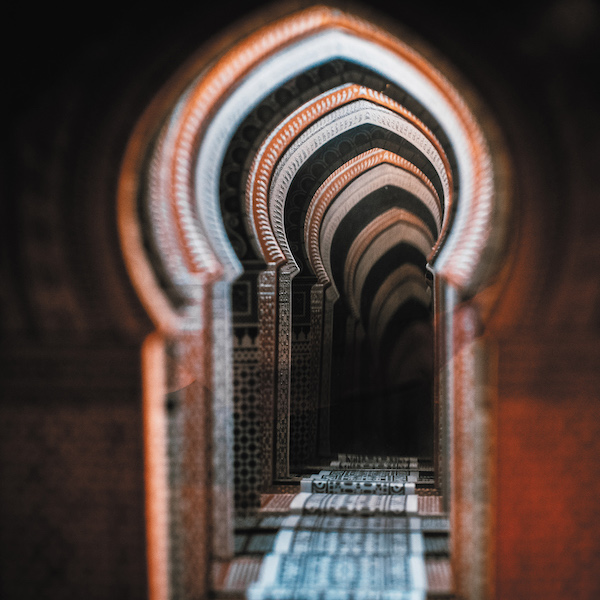 Pepsi MetLife Stadium Exhibition


"The design was achieved by creating two large bottle sculptures that would be suspended in the large entryway. These sculptures were inspired by the colors and shape of the iconic Pepsi globe," describe PepsiCo and design consultancy Pentagram. "Dozens of Pepsi globes were assembled to create a larger dynamic bottle shape. These iconic bottles were amplified with a three-story super graphic that was applied to the Pepsi gate façade."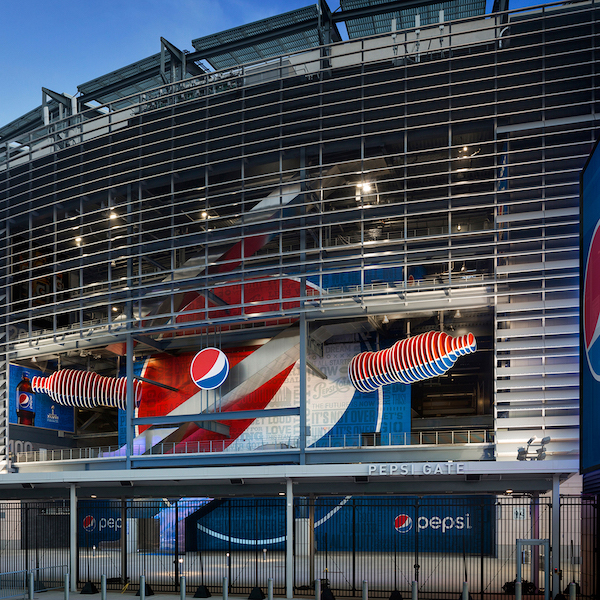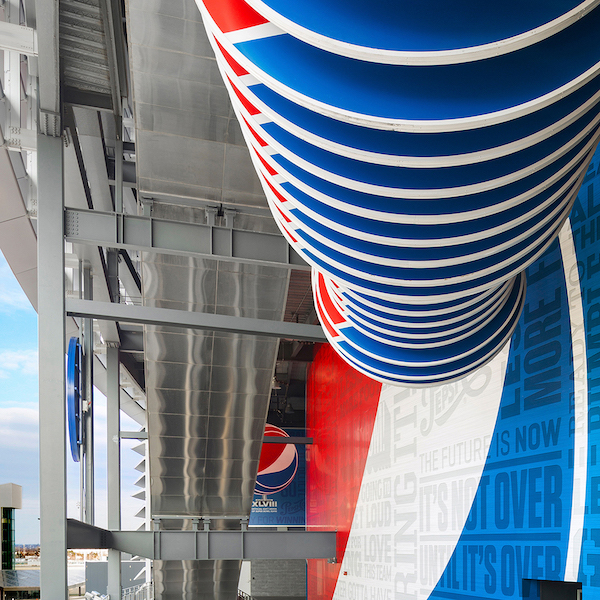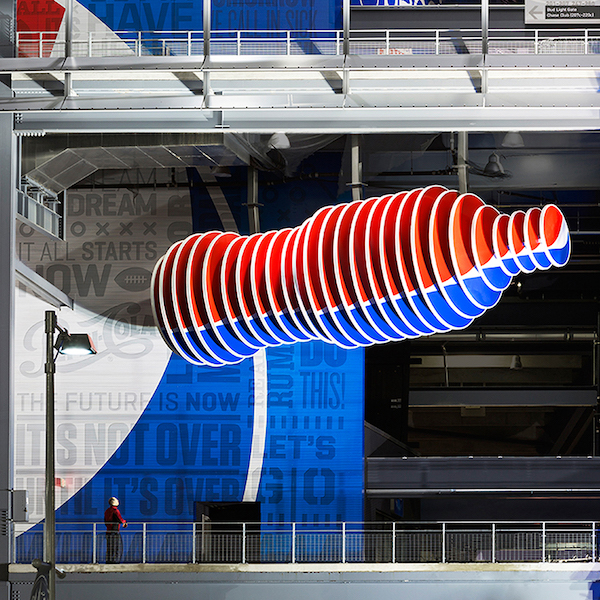 1. China
Solar Media Package Reuse Solution
"Solar Media is a project of solar-energized lighting facilities, serving Africa and other underdeveloped areas with no electricity. The key [for this project is] to enable packaging of all sizes to be reused when the product is consumed," says packaging designer Tiger Pan. "Inside the box, the section [with] corrugated paper can be easily folded into clothes-hangers. The box itself is used as a drawer. The outer pack with six boxes turns into durable wardrobes, cupboards or any storage space."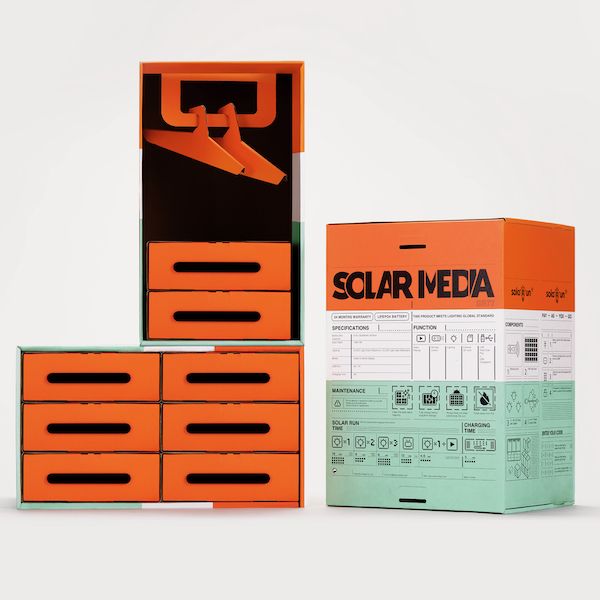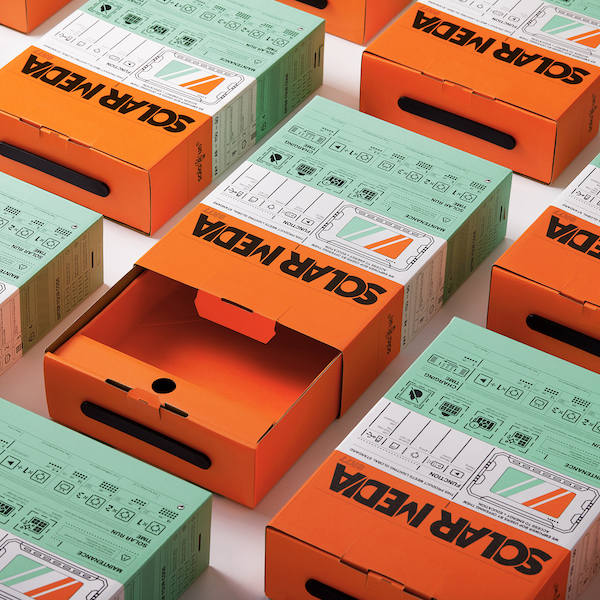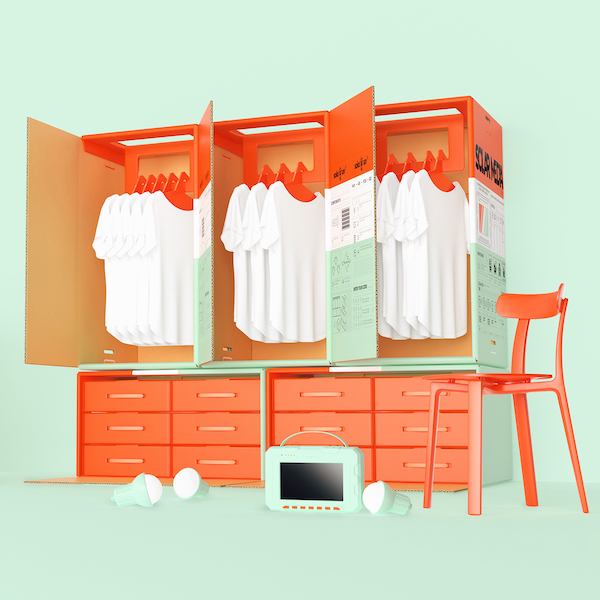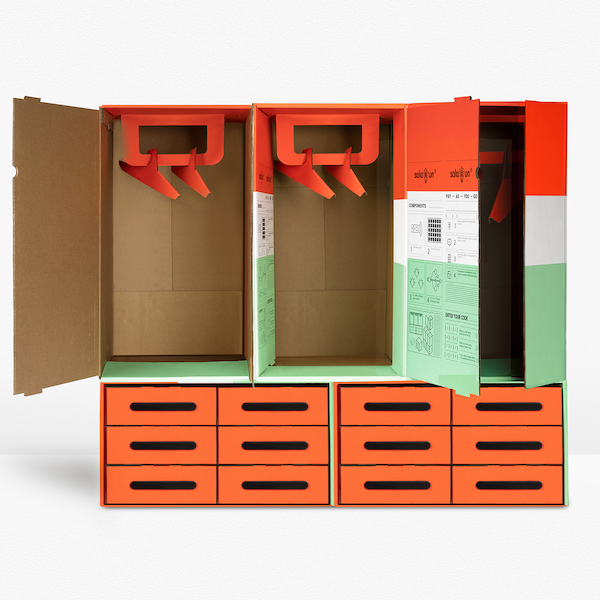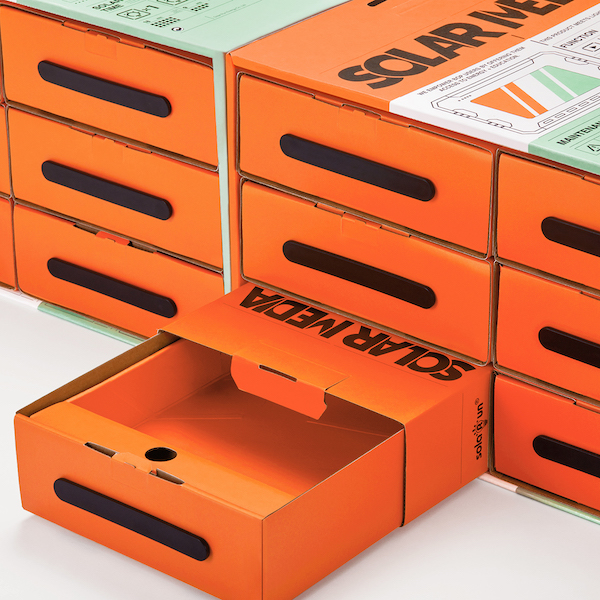 Guiyang Zhongshuge Bookstore
"With the mountainous corridors and stalactite grotto-looking bookshelves… the design team brings fantastic visual experience while at the same time spreads the local characteristics and culture to a larger crowd," explains architect Li Xiang.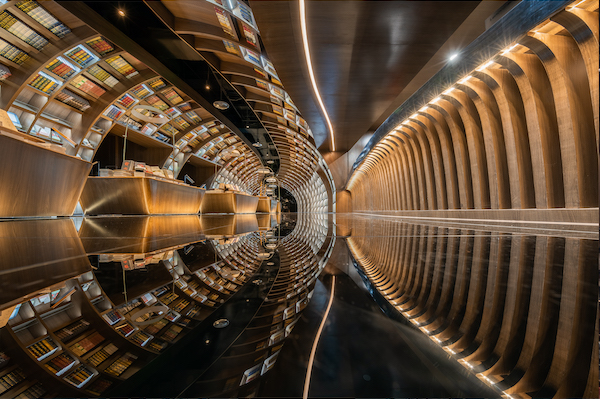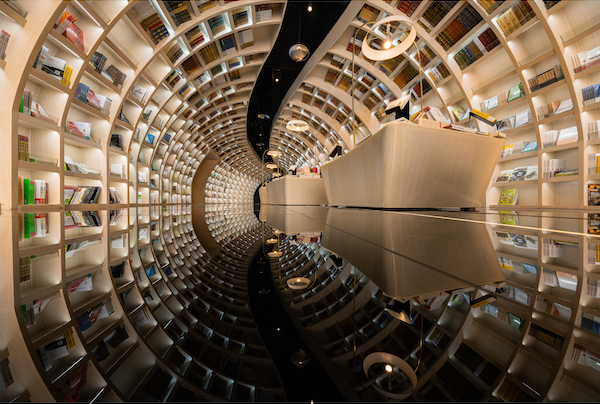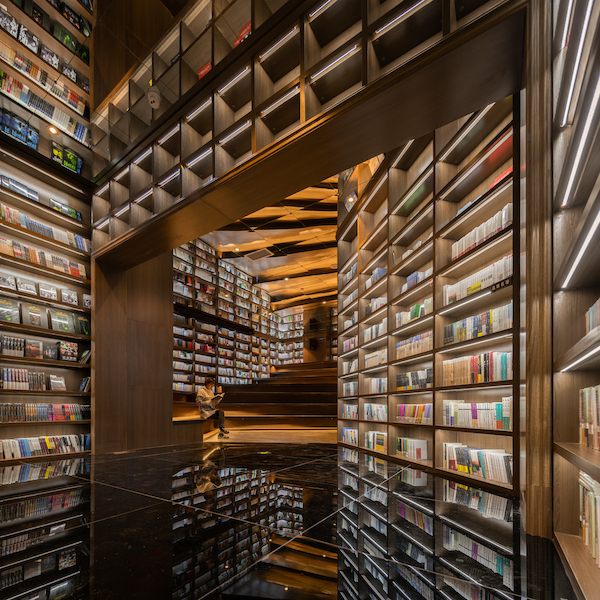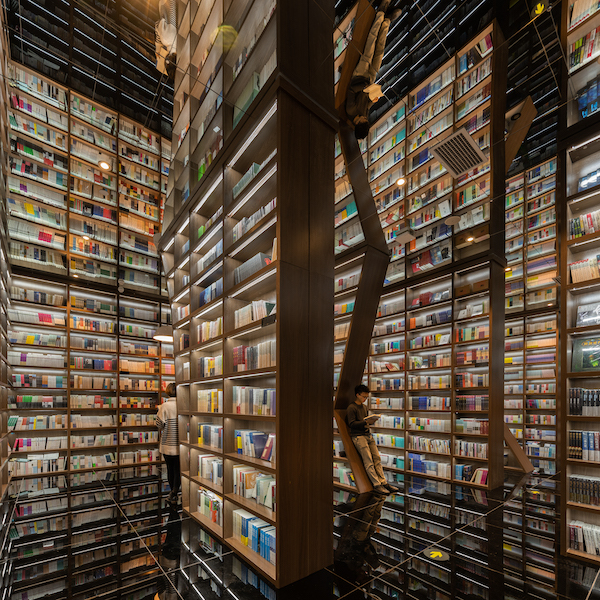 Shanxiao Sales Pavilion Sales Office
"The entire project has two parts, the sales office and the commercial part… It is naturally engraved and hidden in nature… highlighting the concept of seclusion," shares architect Larry Wen.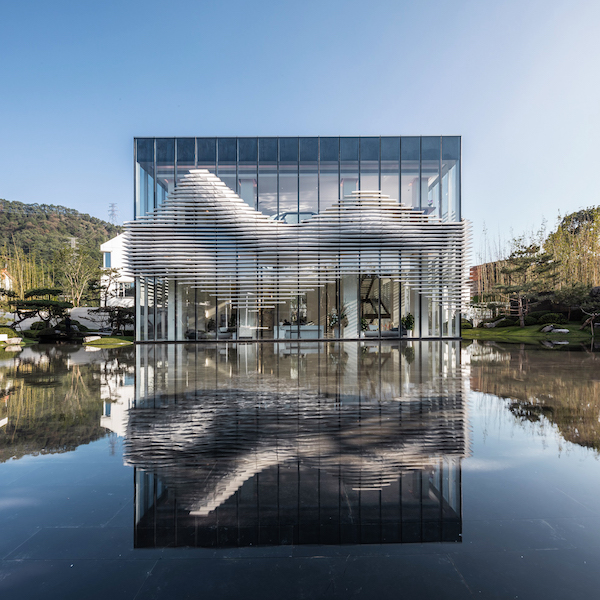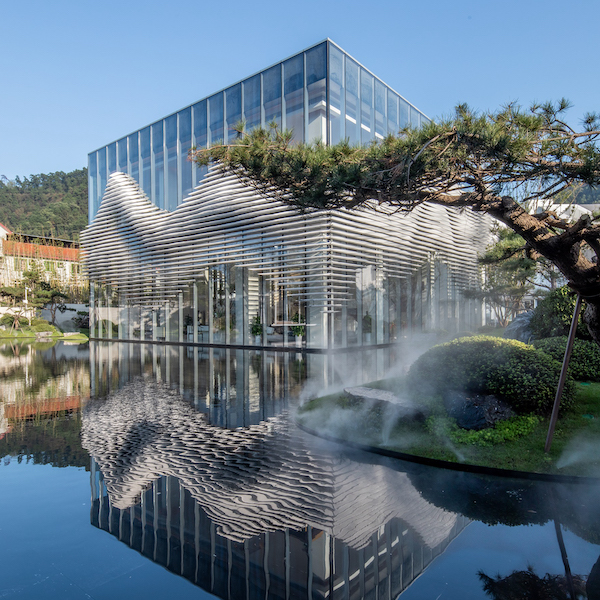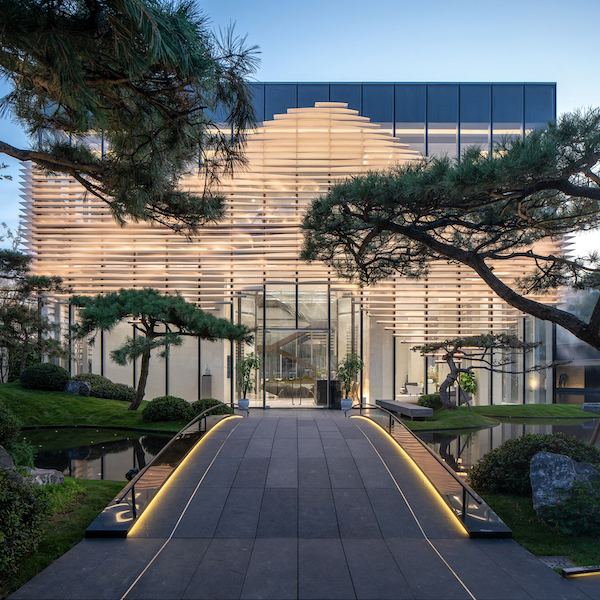 Don't miss out on the opportunity to have your project recognized by the A' Design Award. Start the year on a productive note by entering your best work here.


This is a sponsored post.
Receive interesting stories like this one in your inbox
Also check out these recent news