Don't miss the latest stories
Share this
Starlink Satellite Dishes Have A Surprising, Extra Function Only Cats Know
By Ell Ko, 03 Jan 2022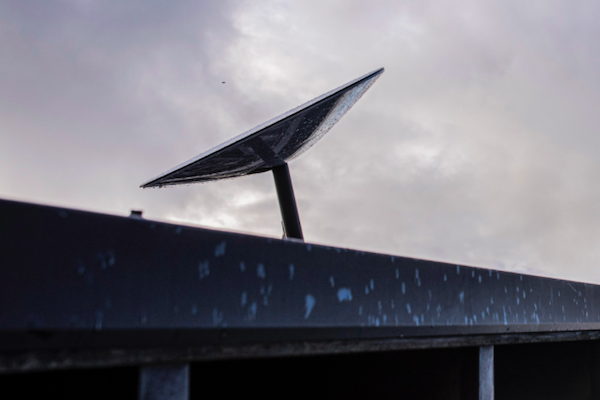 A Starlink satellite is kind of like a plate taken out of an oven: almost flat in shape, slightly warm. It's designed to be an internet-providing dish by Elon Musk's spacefaring company SpaceX, but it seems to have found an alternate market—and this one isn't paying a single cent for using it.
Cats. The cats have infiltrated the Starlink dishes, taking advantage of its warmth and comfortable shape during the cold winter weather.
This is due to 'Snow Melt Mode', per the Tesmanian. Introduced in 2020, the feature ensures that snow doesn't build up on the dish by radiating a little heat. But although it seems to do a good job at keeping the snow off, it doesn't seem to be doing the same for the felines.
A very snuggly-looking group of cats cuddled together on a single dish was photographed and shared by Twitter user Aaron Taylor, who pointed out that the service "works great" until, well, this.
Starlink works great until the cats find out that the dish gives off a little heat on cold days. pic.twitter.com/uyH3Kbqrie

— Aaron Taylor (@Tippen22) December 31, 2021
An older Reddit comment from almost a year ago, noted by Futurism, had pointed out that the dish is "a somewhat warmed surface that in many cases will be nearly flat" and contemplated the possibility of this exact situation happening.
Comments at the time indicated that users hadn't run into this situation yet, but that seems to have changed. Cats and birds on the same Starlink dish might make for some rather interesting situations, though.
When the dish isn't in use, it "rests" almost parallel to the ground, but in the working position they're tilted at an angle, making it harder for the cats—or snow—to adopt it as a resting spot. At least it isn't the other way around.
Receive interesting stories like this one in your inbox
Also check out these recent news