Don't miss the latest stories
Share this
Captivating 'Forest Of Knowledge' Library Invites The Outdoors Into Its Stories
By Mikelle Leow, 05 Jan 2022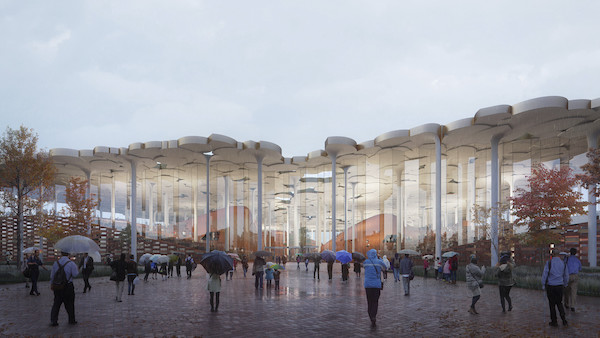 When you're immersed in a book, you escape into a world only you can enter. At this upcoming public library in Beijing, however, you'll be sharing worlds with fellow readers.
Back in 2018, architecture and landscape firm Snøhetta and the East China Architectural Design & Research Institute (ECADI) jointly won an international design competition to design a sub-center library in the Chinese capital. The new Beijing Sub-Center Library is now in the midst of construction work and will officially open later this year.
The building challenges traditional expectations of a common library, omitting dividers and visually opening up to visitors and passersby. The library's façade comprises transparent, insulated floor-to-ceiling glass panels standing up to 52 feet tall, forming the first self-supporting glass façade project in the country, according to the architecture studio.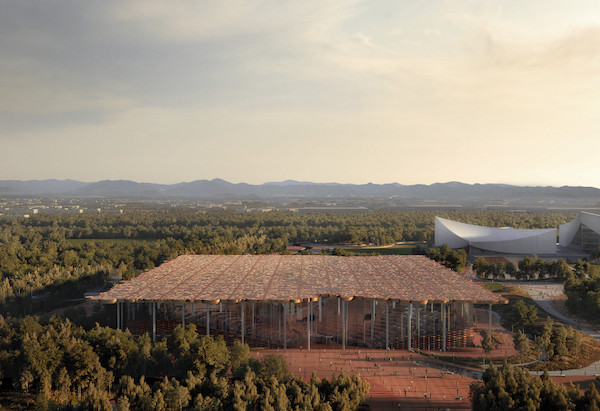 This "forest of knowledge"—abundant of locally-sourced materials—welcomes the surrounding landscape to tap into its collective wisdom.
Embracing concepts of openness and inclusion, the designers envision a "reading landscape" where visitors coexist at all times. Everyone sits in the comforting shade of a grand canopy, inspired by those of ginkgo forests, and is welcome to learn together or exchange ideas.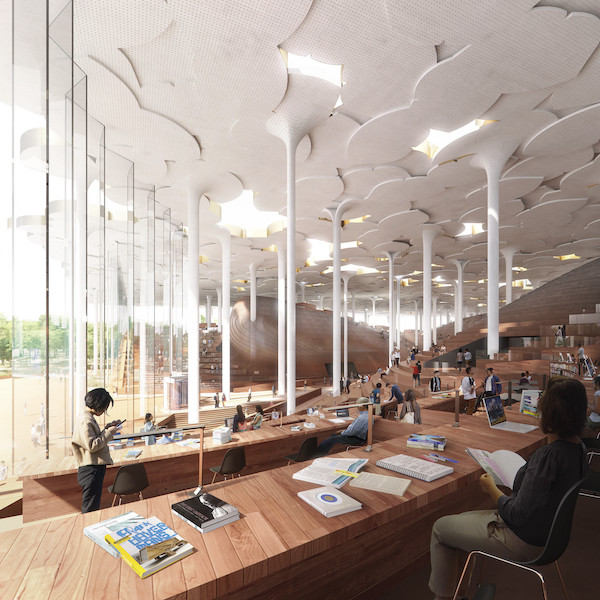 Ampitheater-style staircase seats create a topography with a "valley" connecting footpaths in the library, per The Architect's Newspaper. Throughout, the space celebrates China's rich culture and integrates it with its knowledge of technology, art, science, and performance.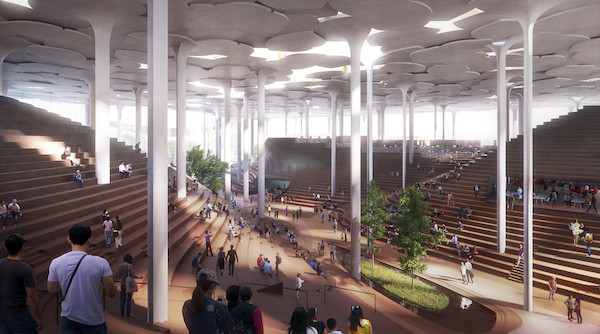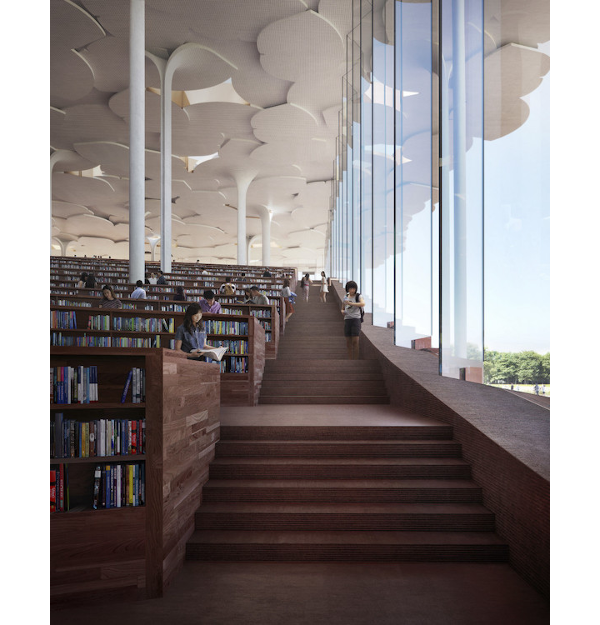 Tall columns not only invite patrons to "sit under a tree," but they also house the building's integrated system of climate control, rainwater distribution, lighting, and acoustics.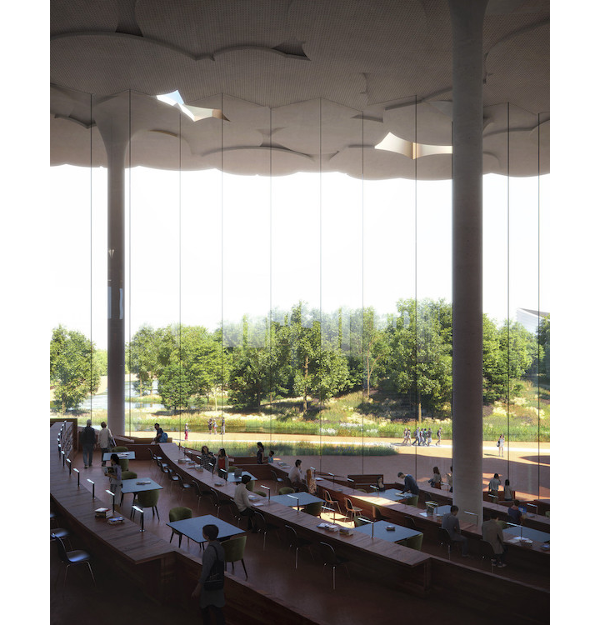 The roof itself features building-integrated photovoltaics (BIPV) that collect renewable energy from the sun while offering sufficient shade with its overhang.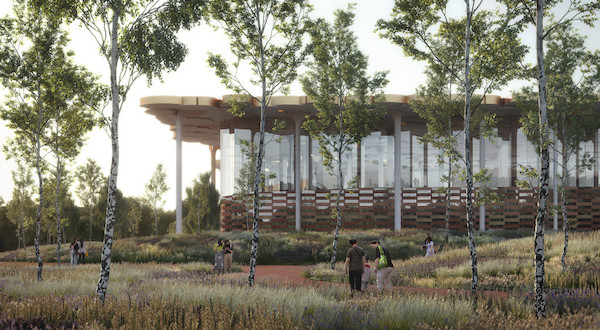 This public library is a haven for explorers of the mind. As one of history's greatest books dictates, "Not all who wander are lost."
[via ArchDaily, The Architect's Newspaper, World Architecture Community, images via Snøhetta]
Receive interesting stories like this one in your inbox
Also check out these recent news