Don't miss the latest stories
Share this
Elon Musk's Boring Company Anti-Traffic Tunnels Ironically Suffer Jams
By Alexa Heah, 10 Jan 2022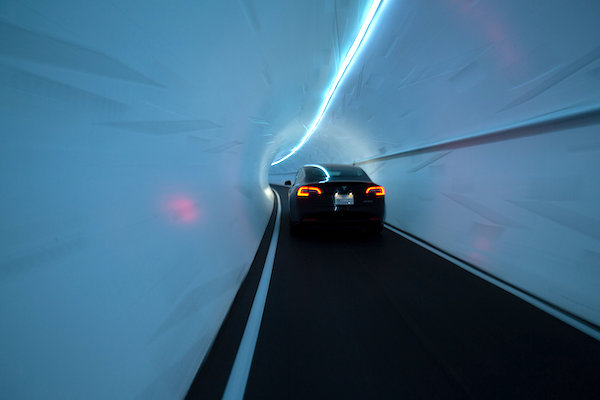 If you're unfamiliar with The Boring Company, it's a venture by Elon Musk aiming to reduce traffic congestion in major cities, by channeling vehicles through an underground transit system so they don't clog up the main roads.

However, in a rather ironic twist, drivers are experiencing traffic jams within the firm's first public tunnel, located beneath the Las Vegas Convention Center in Nevada.

A Twitter user, Paris Marx, uploaded a video showing the inside of a Boring tunnel in which a driver can be heard telling an employee he's been stuck for an entire working day.

According to Input, Musk has secured multiple contracts to build other tunnels under cities in the US, including Fort Lauderdale and a full 29-mile 'Vegas Loop', though the first of its kind doesn't seem to be working as previously promised.

Not to mention, as Futurism noted, the tunnel is pretty claustrophobic. There isn't much space for vehicles' doors to open fully, which could be dangerous in the case of an emergency requiring drivers and passengers to make a quick escape.

Perhaps Musk's "it's either traffic forever or tunnels" tweet may not be so true after all.
Elon Musk said his tunnels would fix traffic congestion, but even his shitty Las Vegas tunnel is already getting backed up. Who could've predicted this?! 🙃 pic.twitter.com/iNiyPnGDeJ

— Paris Marx (@parismarx) January 6, 2022
[via Input and Futurism, cover image via The Boring Company]
Receive interesting stories like this one in your inbox
Also check out these recent news