Don't miss the latest stories
Share this
Thomas Edison Made Job Candidates Eat Soup To See If They Were A Fit
By Mikelle Leow, 12 Jan 2022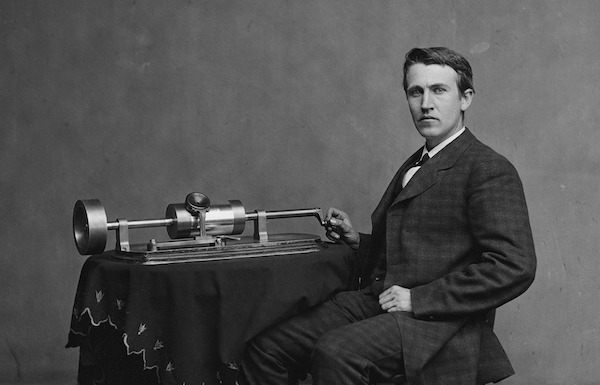 The question, "Where do you see yourself in five years?" was not in the recruitment playbook of the great inventor Thomas Edison. Instead, he'd order job prospects soup and watch how they'd eat it in front of him.
This unusual method has caused a bit of a stir, pun unintended, after it was brought to the attention of modern readers by historian Andrew Martin in an article. According to him, Edison enjoyed being personally involved in the interview process as he wanted to ensure that his projects were in capable hands—and he'd sometimes conduct his screening by inviting potential employees out for a meal and ordering soup to go with their main course.
Whether they added salt and pepper to the starter, or tasted the soup before seasoning it, would determine their careers.
If the candidates waited before adding salt and pepper, he'd be more likely to trust them with working on the numerous parents he had registered. He didn't like the people who seasoned their soup before they'd even taste it because they were making assumptions.
The applicants who added salt and pepper first lacked curiosity and an open mind, according to the inventor. He thought their rash judgments could disrupt the development process of his projects.
This interview tactic might strike audiences today as odd, but Inc.'s Jessica Stillman says there's one aspect that recruiters can carry into their own vetting processes. It involves giving candidates a chance to prove what they are capable of, instead of judging them by their words.
Oftentimes, companies might find themselves in a conundrum after learning that their glib-tongued employees aren't as talented as they've sold themselves to be. Responses at interviews are easy to fake, after all.
What might be more practical are trial assignments and spec work projects. This way, you'll be able to observe how job hopefuls solve problems relevant to the roles they're signing up for.
[via Inc. and Andrew Martin, cover image via WikiImages / Pixabay (CC0)]
Receive interesting stories like this one in your inbox
Also check out these recent news