Don't miss the latest stories
Share this
'Second Life' Maker Returns To Build A Non-Toxic Metaverse Better For Everyone
By Mikelle Leow, 14 Jan 2022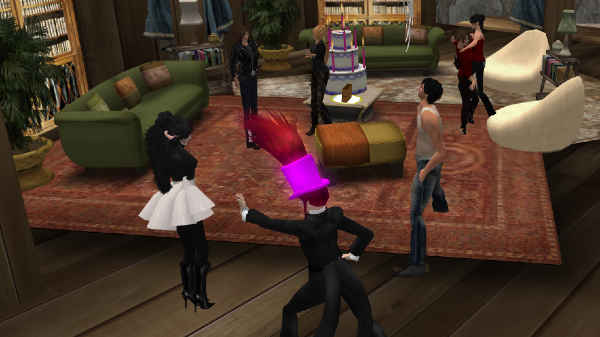 If you think the metaverse might be the second coming of Linden Lab's online virtual world Second Life, you might be right. Now, as Big Tech plays architect to an immersive new realm where physical interactions completely turn digital, one of the concept's most significant founding fathers will return to hopefully make it a better place to virtually live and breathe in.
Linden Lab's founder and former CEO Philip Rosedale, who left the company in 2008, is coming back to take on an advisory role in product development, where he'll help Second Life build its metaverse. The move comes as part of an investment that Rosedale-owned spatial audio company High Fidelity has made on Linden Lab for an unspecified amount of money; it now plans to bring its own expertise and some of its talent on board.
The metaverse has its critics even in the largest players of tech. Former Google CEO Eric Schmidt, for one, has frowned upon the idea of "giant, false god" setting up a world where inauthentic and unhealthy relationships exist. Apple also reportedly remains hesitant to develop an all-encompassing artificial realm that users can spend time in all day, and sources say it is working on creating shorter-term "bursts" of experiences with its rumored mixed-reality headset.
Rosedale, too, has some doubts about the metaverse, at least in the present form it is being carved out to become. But he does believe it can be a version of utopia too—if things are done right.

The new advisor of Linden Lab posited to Fast Company that there's a danger of the metaverse reusing the surveillance-based advertising strategy that Meta's Facebook relies on for revenue. He's confident there are other avenues that aren't as harmful. Second Life, for instance, is a long-standing case study that's succeeded to make money healthily. While its default tier is free, it also "makes lots of money per person" and "[charges] people small fees on transactions, hosting fees, and land fees."
"It's possible to build a version of the metaverse that doesn't harm people but actually can help with the problems we have now with divisiveness and misinformation," he told the news outlet.
In a press release, he emphasized that only Second Life has come close to the vision of a virtual second life and world. "Big Tech giving away VR headsets and building a metaverse on their ad-driven, behavior-modification platforms isn't going to create a magical, single digital utopia for everyone," said Rosedale.

"Second Life has managed to create both a positive, enriching experience for its residents—with room for millions more to join—and built a thriving subscription-based business at the same time. Virtual worlds don't need to be dystopias."
Of course, it'd be a stretch to call Second Life's formula a perfect one, he noted. Metaverse adoption might not occur as quickly as envisioned—the game has tried getting people to join its virtual world for years, and it's still not quite as populated. "There's a reason we don't have billions of users on Second Life instead of millions," Rosedale noted.
[via Fast Company and TechCrunch, cover image via Banana Naxos / Wikimedia Commons (CC BY-SA 3.0)]
Receive interesting stories like this one in your inbox
Also check out these recent news