Don't miss the latest stories
Share this
Forbes Reveals The Highest-Paid YouTubers… And A 7-Year-Old Made The List
By Alexa Heah, 20 Jan 2022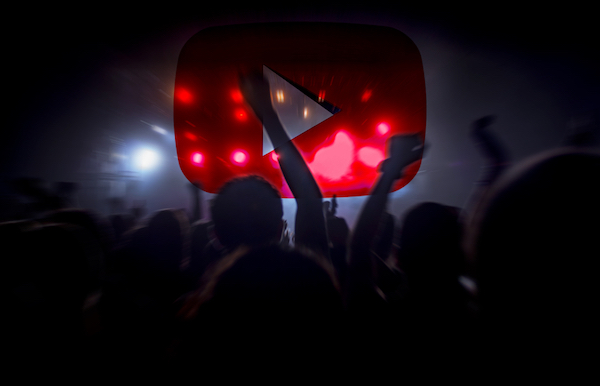 These days, it's hardly surprising when we hear of online influencers making million-dollar posts on social media.

YouTube is no different, with some of the platform's top creators churning in tens of millions in income by producing prank videos, gaming shows, lifestyle vlogs, and more.

Forbes has revealed the 10 highest-paid YouTubers of the past year, and aside from a few familiar names, there's even a seven-year-old who made the list.
In addition to revenue from videos, these online stars bring in deals with sponsors, merchandise sales, and of course, NFTs.

Here's the most interesting people who made the list:

#1 MrBeast / Jimmy Donaldson (US$54 million)
If you've spent any time on YouTube, chances are you'd have been recommended a video by Jimmy Donaldson, better known as MrBeast. His earnings had risen sharply over the last 12 months, bringing in US$54 million—nearly twice what last year's number one, Ryan Kaji, made in 2020.

Thanks to his 88 million subscribers, MrBeast has collaborated with 1,600 restaurants on MrBeast Burger, an app that allows fans to order branded meals across the nation. Forbes reported that over five million sandwiches had been sold since.

#2 Jake Paul (US$45 million)

Despite being marred by various controversies, Jake Paul clinches the second spot on the money-maker list with US$45 million in yearly earnings. Most of the sum came from boxing matches, in which the MMA fighter competed in three high-profile bouts.

His channel focuses on marketing his fights and gives fans behind-the-scenes insights to his life as an athlete.
#3 Rhett and Link (US$30 million)

Initially starting out as a daily talk show, Rhett and Link have expertly grown 'Good Mythical Morning' into an empire unto itself, with Mythical Kitchen being one of the most popular spinoffs.

The duo clocked in US$30 million over the past year, and have set up a Mythical Accelerator initiative to invest US$5 million in up-and-coming YouTube stars. In 2021, they even ditched their G-rated image for a more rambunctious livestream that sold over 70,000 tickets.

#4 Nastya (US$28 million)

Do you remember what you were making when you were seven? For most of us, it would've been about zero dollars. Not for Nastya, the seven-year-old Russian YouTuber who earned a whopping US$28 million.

Like Unspeakable, the young celebrity sold her catalog to Spotter for a lump sum, featuring lifestyle videos where she talks about her life or decorates cupcakes. Other projects in the works, as highlighted by Forbes, include merchandise and an NFT collection.

#5 Ryan Kaji (US$27 million)

Unfortunately, last year's top earner has only managed to snag the 7th spot this time. Beginning his YouTube career at age four, the now 10-year-old Ryan Kaji still boasts 31 million subscribers.

Contributing to his income are large toy deals with mega retailers Walmart and Target, though he could soon age out of the age range for most children's toys. In a bid to further his longevity on the platform, his videos now feature animated cartoon characters to star alongside him.

#6 Dude Perfect (US$20 million)

This comedy quintet, consisting twins Coby and Cory Cotton, Garrett Hilbert, Cody Jones, and Tyler Toney, will try anything that screams "adrenaline." If it's a stunt, Dude Perfect will do it, with videos showing the group bench-pressing underwater and even walking on an aircraft's wings in mid-air, as per Prestige Online.
The group's book, 101 Tricks, Tips, and Cool Stuff contributed to its US$20 million earnings in 2021, with its popularity set to climb even more as the five members set off on a third live tour this year.

#7 Preston Arsement (US$16 million)

Preston, founder of PrestonPlayz, has captivated nearly 12 million subscribers with his gameplay videos. Focusing mostly on Minecraft, he brought in US$16 million in the past year.

He keeps his videos engaging by introducing topical stunts alongside the gaming runs, such as a video on real-life Squid Game when the Netflix series was at its peak.

The earning estimates were calculated by Forbes based on data from Captiv8, SocialBlade, and Pollstar, combined with information from industry insiders.

Though it shouldn't be surprising that being famous online can make you a millionaire in your own right, it's still staggering to see these YouTube stars rake in over US$50 million just by being in front of a camera.
Head over to Forbes to check out the entire list.
[via Forbes and Prestige Online, cover image via Airubon | Dreamstime.com]
Receive interesting stories like this one in your inbox
Also check out these recent news