Don't miss the latest stories
Share this
Can Humans Reproduce In Space Habitats? Scientists Are Trying To Find Out
By Mikelle Leow, 26 Jan 2022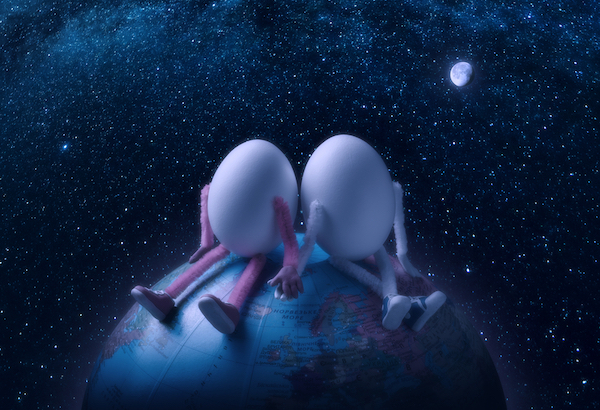 Space has been at the forefront of countless innovations of late, from 3D-printed Martian homes built out of blood and sweat to moon motorcycles and elevators. All these projects make way for humankind's possible transition to other planets, a goal deemed attainable by the likes of Elon Musk and Jeff Bezos.
One thing: If Earthlings were to form civilizations in outer space, they'd need to have offsprings who would preferably live in these habitats too. These offsprings would also need offsprings to sustain the population—such is the circle of life. Surprisingly, limited resources and research have been devoted to making sure this is even possible.
Researchers are just beginning to explore how mammalian or human reproduction on other planets might differ, but it's a start. "We don't want to discover serious adverse effects by accident," Gary Strangman, scientific lead of the Translational Research Institute for Space Health, told Axios' Miriam Kramer in an interview.
Thus far, scientists have sent freeze-dried mouse sperm to low-Earth orbit, and these have developed into healthy babies after their return to Earth. Experts have also launched a breeding experiment of male and female rats to modest to dissatisfactory results; two females fell pregnant "but neither resulted in a live birth," reported Kramer.
Strangman said that while researchers have reasonably grasped the risks of space travel, not much is known about how "conception, pregnancy, birth, and development" would be affected.

More analysis and funding would be required to test the plausibility of prolonged human settlement in space, a kind that transcends generations.
Another researcher specializing in reproduction in space is Teruhiko Wakayama, who told Axios that his team is planning to send freeze-dried sperm to a forthcoming facility orbiting the Moon and observe how the swimmers would take to a high-radiation environment. Much further into the future, they might also launch tardigrades into space and see if the prehistoric survivors can make babies there.
As of now, scientists have a few considerations. Firstly, they'll need to test if embryos can function as they're biologically intended, since Earth's gravity could be essential to properly move embryonic cells about. There's also the question of how reproductive cells would be affected if we moved on to other destinations with greater radiation levels.
[via Axios, cover photo 144975027 © Vian1980 | Dreamstime.com]
Receive interesting stories like this one in your inbox
Also check out these recent news