Don't miss the latest stories
Share this
Nirvana Refutes Designer's Claim It Was He Who Created Its Logo, Not Kurt Cobain
By Mikelle Leow, 27 Jan 2022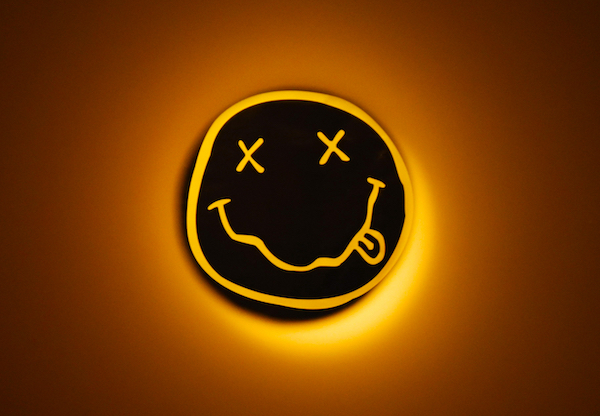 The Nirvana baby isn't the only one who seems to have outgrown the band. A graphic designer who previously worked with the rock icons has claimed responsibility for the signature smiley face logo, and the band isn't having it.
To get the full picture of this convoluted web, you'll have to wind back to a few years ago. In 2018, Nirvana sued Marc Jacobs (not the designer in question) for launching a deliberately "bootleg" shirt smacked with a smiley face that looked similar to Nirvana's logo, long said to have been designed by frontman Kurt Cobain. The fashion label countersued, and the high-profile tug-of-war caught the attention of one Robert Fisher, a former art director at Nirvana's record label DGC/Geffen Records.
Fisher interjected with a motion in 2020, arguing that it was he who designed the emblem, not Cobain.
The designer had been enlisted by the band to work on the famous Nevermind artwork, and thanks to the album's success, he continued to be the "go-to person for almost all of [Nirvana's graphic design needs," per Fisher's attorney in his lawsuit.
According to Fisher's complaint, he was tasked to design a T-shirt for the band in 1991 and began experimenting with "variations of the smiley faces that he used to draw in his final year at Otis College when acid culture was at its peak." His lawyer asserted that the graphic designer owns an "implied license" of the work.
This week, Nirvana's lawyers filed a counterclaim stressing that the symbol was entirely designed by Cobain, and that the band was granted full ownership of the logo's copyright two years after the frontman created the art.
They also posed the question of why Fisher "never claimed any interest" in the logo in the 30 years of the smiley face's existence.
Fisher's legal representative said that the designer had only recently found out that Nirvana was "misattributing the illustration."
"Since I drew it, I want to be known as the guy that drew it. It's as simple as that," the designer told the Los Angeles Times in 2020. "I don't think it's fair that they try and take out a copyright and say Kurt did it."
[via Loudwire and Ultimate Classic Rock, cover photo 175734951 © Kianmeyerink | Dreamstime.com]
Receive interesting stories like this one in your inbox
Also check out these recent news