Don't miss the latest stories
Share this
Apple Brings Special Face ID For Mask Wearers To iOS 15.4 Beta
By Ell Ko, 28 Jan 2022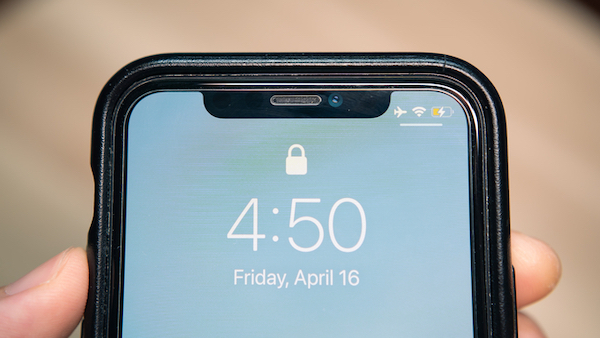 In the new beta for iOS 15.4, introduced Thursday, it was discovered that a new feature would be allowing users to unlock their devices using Face ID—even while wearing a mask.

This was spotted by YouTube creator and iOS aficionado Brandon Butch, who shared a photo of the new setting on Twitter.
Well this is new 🤔 (iOS 15.4 Beta 1) pic.twitter.com/MSe7hmPGlR

— Brandon Butch (@BrandonButch) January 27, 2022

According to Apple, this will identify the device's owner by "the unique features around the eye" instead of scanning their full face.

When iOS 15.4 is released, this will be present under a 'Use Face ID with a Mask' toggle, giving users the option to switch it on and off if necessary. It is worth pointing out, however, that this unlocking feature will be less secure as it does not rely on recognition of covered areas like the nose and mouth, Apple precautions.
Presently, unlocking a device through face recognition while wearing a mask is only possible with the use of an Apple Watch.
However, not everyone who owns an iPhone also has an Apple Watch, and one security loophole allows for anyone to unlock the phone as long as the owner (and smartwatch) is nearby.

Apart from the option to use Face ID while masked, there's a new 'Add Glasses' feature, which will make it easier for the device to recognize the user if they're wearing glasses and a mask together. However, this won't work with sunglasses.

Over the last two years, wearing a face mask has become the norm due to the COVID-19 pandemic. In various parts of the world, mask mandates still vary, and it's safe to say that it's a part of our lives that appears to have settled in quite comfortably.

This, however, poses a real challenge for all technological developments relying on a full view of someone's face for verification purposes.

A few steps backwards appears to have been the case, with fingerprint verification and the good ol' four-digit passcode becoming more convenient than facial recognition. Perhaps this refreshing change in the upcoming iOS will help to ease this.

iOS 15.4 hasn't been given an official release date yet so it might be some time before this feature gets implemented. But it's better late than never.
[via MacRumors and 9to5Mac, image ID 216231196 © 216231196 © Wachiwit | Dreamstime.com]
Receive interesting stories like this one in your inbox
Also check out these recent news