Don't miss the latest stories
Share this
HIV Vaccines Using Novel mRNA Technology Begin Early Clinical Trials
By Alexa Heah, 28 Jan 2022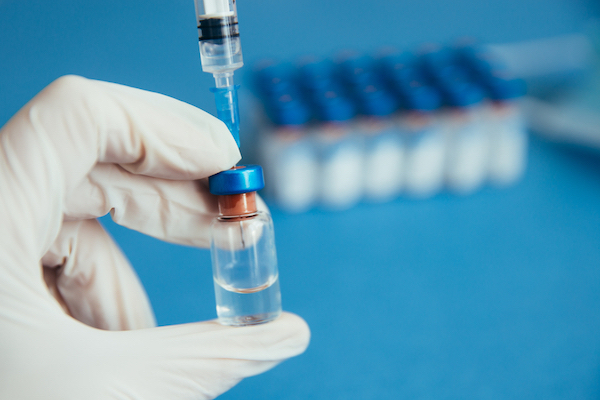 Moderna announced that it has begun early-stage clinical trials of an HIV vaccine made using mRNA technology, which was propelled into the greater consciousness through COVID-19 vaccines.

Earlier this week, the pharmaceutical company gave the first doses of the vaccine, which it developed together with the International AIDS Vaccine Initiative (IAVI), to trial volunteers at the George Washington University School of Medicine and Health Sciences.

According to Engadget, similar to the brand's popular COVID-19 vaccine, the mRNA "tricks" the patient's body into producing proteins that trigger an immune response against the disease.

Moderna said that developing those proteins was "widely considered to be the goal of HIV vaccination, and this is the first step in the process."

In this case, the shot was designed so that the body produces a class of white blood cells, known as B-cells, which will transform into antibodies in the body. As per AFP (via Channel News Asia), these "broadly neutralizing antibodies" (bnAbs) are effective at targeting many variants of HIV.

Currently, the company is on Phase 1 of the trial that involves 56 health, HIV-negative adults.
48 of the volunteers will receive the mRNA vaccine, while 32 of them will also be administered a booster shot. The remaining eight will only receive the booster dose.

With the World Health Organization reporting that 680,000 people died of HIV-related illnesses globally in 2020, finding a successful vaccine would go a long way to stop the disease from taking more lives in the future.

"The search for an HIV vaccine has been long and challenging, and having new tools in terms of immunogens and platforms could be the key to making rapid progress toward an urgently needed, effect HIV vaccine," expressed Mark Feinberg, CEO of the IAVI.
[via Engadget and Channel News Asia, cover image via Ballok Beata | Dreamstime.com]
Receive interesting stories like this one in your inbox
Also check out these recent news