Don't miss the latest stories
Share this
NFT 'Color Museum' Claims You Can Own Hues & Gain Royalties From Them
By Mikelle Leow, 07 Feb 2022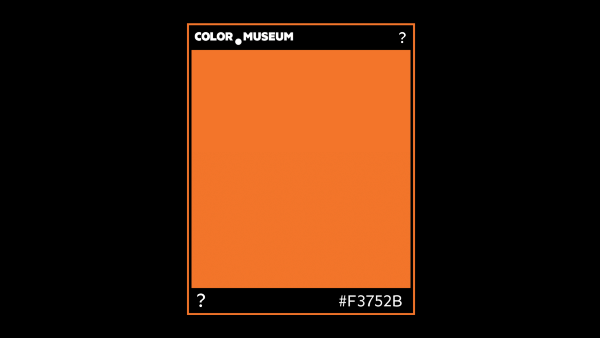 Image via Color Museum

On Web 3.0, anything goes, even the ability to own a color—a power once thought to be exclusive to the likes of Coca-Cola, Tiffany & Co, and Hermès.
Playing god to colors in the blockchain, a new non-fungible token marketplace called the Color Museum is selling 10,000 Standard Red Green Blue (sRGB) hues and giving minters the rights to them.

Once they own a color, collectors can name it, assign it "a personality" by crafting a description, and obtain "royalties" whenever a digital asset sold on the platform uses that same shade. The match card can also enter other NFT marketplaces.
who minted this 👀👀👀https://t.co/XffJrjG8Cq pic.twitter.com/ZK1lpJiScs

— Color Museum (@colordotmuseum) February 2, 2022
"We're going to be turning colors into money," the site's founder Omar Farooq tells Motherboard.
sip sip. minted by @jailomusic pic.twitter.com/omwmn4Xsuh

— Color Museum (@colordotmuseum) February 3, 2022
If an NFT artwork sold on the Color Museum uses a shade that hasn't been claimed, profits will go to whoever owns the closest one "by Euclidean distance" on the sRGB grid.

How much royalties an owner earns is determined by the current worth of the color, as well as the proportion of its use in the image. Using a particular Bored Ape NFT (worth 247.1 ETH) as an example, the Color Museum estimates that—as of the time of publication—US$6,216.66 in Ethereum could be obtained by the owner of #E4E4A8 (which makes up 65.47% of the image), US$570.65 would go to the owner of #E3C8A1, US$548.12 would be collected by the owner of #FFFFFF, US$486.54 would go to whoever is holding onto #F5979E, and US$447.46 would be owed to the buyer of #6C6F5F.
Meanwhile, the Color Museum itself would collect a 1.25% transaction fee from both seller and buyer.

Unsurprisingly, the concept of this project has been met with a healthy amount of skepticism, but Farooq argues that much of this comes from a lack of understanding of how the Color Museum works. Most notably, royalties can only be claimed from NFTs listed on the Color Museum, and not anywhere else, so gaining the rights to one of the hues shouldn't be confused with "universal color ownership."

Contrary to what people may believe, Farooq asserts that the Color Museum model is one of a shared capitalism, allowing a distribution of profits to the 10,000 people who own the colors.

In addition, while OpenSea—which the Color Museum regards as a rival—takes a 2.5% transaction fee from sellers, Farooq details that the Color Museum splits this more evenly by getting buyers and sellers to each pay 1.25%.

"Fair is fair," the Color Museum website says. "Let's build a better OpenSea, together."
7 colors were consecrated today on the Ethereum blockchain. They include the first red (Rosy Red), the first pink (Pinkalot), the first grey (Bored Grey), and the first off black (Nearly Black). The tone is being set. Minted by @RandsterK, @NedArcher1 and associates. pic.twitter.com/vxisTHl0SF

— Color Museum (@colordotmuseum) January 29, 2022
[via Boing Boing and Motherboard, images via Color Museum]
Receive interesting stories like this one in your inbox
Also check out these recent news