Don't miss the latest stories
Share this
Interactive Test Turns Your Thoughts Into A Unique 3D Sculpture You Can Download
By Mikelle Leow, 15 Mar 2022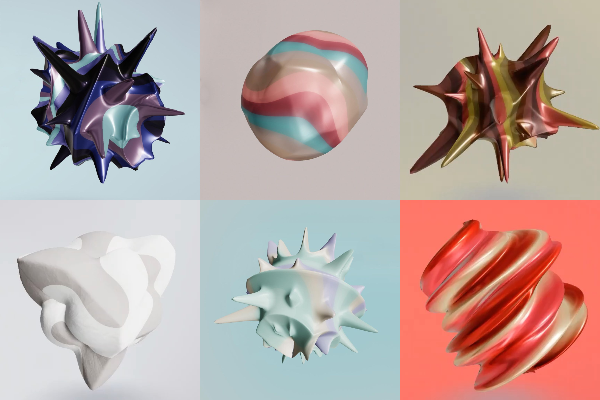 Images via Think in Colour
If gray matter could wear clothes, how would you dress it?

Belgium news magazine Knack has put together a compelling online questionnaire that helps you better visualize your thoughts and perhaps even observe how wildly they vary from someone else's. Think in Colour, developed alongside phycologists at the University of Brussels, has a format similar to assessments like the MBTI and Big Five Personality tests—but what sets this version apart is that it conceptualizes the sum of your traits as a wholly distinct 3D art sculpture.

Everyone's model starts out as a white egg, but it's hard to imagine any two artworks looking alike by the end of the evaluation. Participants are asked to quantify their thoughts or feelings about certain topics via a set of parameters, and each rating (out of 100%) influences the shape, color, texture, and animation of their 3D model.
View this post on Instagram
There's a science to it all; the questionnaire examines a person's level of empathy, open-mindedness, flexibility, intellectual curiosity, and other traits.
The aim, according to editor-in-chief Bert Bultinck, is to challenge readers "to question their own way of thinking." Knack magazine and its partnering creative agency Mutant assert that people have to learn to grasp their own thoughts in order to navigate this increasingly divided world.

At the end of it, you'll be able to download a JPEG or GIF version of your personal 3D art, in addition to viewing a text-based summary of your thoughts.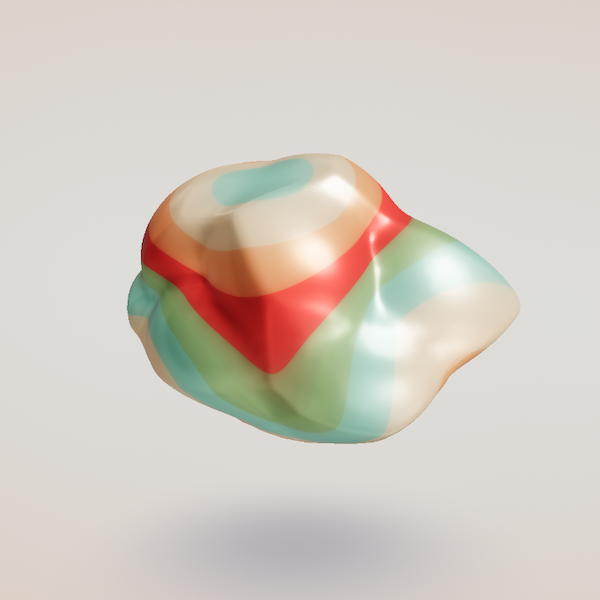 Here's this author's personal sculpture. Image via Think in Colour
Through this visual exercise, the publication hopes to "turn a black and white way of thinking into a colorful train of thought."
Moving forward, Knack will incorporate the test in interviews and display the resulting custom shapes in a weekly column.
To correct an old adage: no great minds think alike. You can take the questionnaire here.
[via It's Nice That and Adobo Magazine, images via Think in Colour]
Receive interesting stories like this one in your inbox
Also check out these recent news