Don't miss the latest stories
Share this
Twitch Halts Feature After Accidentally Boosting NSFW Adult Content On Homepage
NSFW
By Mikelle Leow, 04 Apr 2022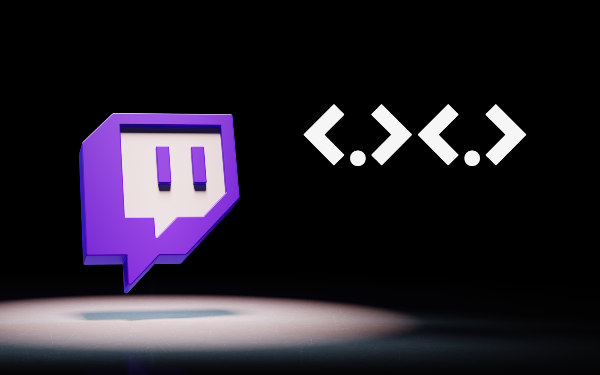 Composite illustration 242675609 © MRMake | Dreamstime.com
Twitch users thought they had entered the address of another video platform—one of an X-rated nature—when they visited the site and found recommendations for smutty content on its homepage.

The Amazon-owned live-streaming service has been forced to reconsider 'Boost Train', a fairly new paid boosting feature it introduced last October that allowed any gamer with money to display their preferred channels on the front page for a fee. Interestingly, though not surprising, the experimental tool started promoting porn—flaunting it to users (including teens) unsolicited. PC Gamer reports that the first of these boosts appeared on March 31.
Screenshots of the NSFW paid promotions have been circling around, driving Twitch to pause this ability for an indefinite period.
As surmised by streaming news reporter Zach Bussey, via Mashable, these suggestions are likely a concerted stunt pulled by trolls in protest of the money-based boosting program, since reserving top spots on the front page isn't cheap. Thumbnails for adult content were sandwiched between organically-boosted streams, which used to be the only featured channels in this section.
Before suspending the feature, Twitch banned the pornographic channels for violating its community guidelines.
"Sexually explicit content—including pornography—is not allowed on Twitch," a spokesperson tells publishers. "We've decided to pause Boost Train due to some safety considerations that came up through the experiment… Our experiments help us learn and make even better tools for the community, and we're using the feedback from this experiment to inform how we approach future launches."
Porn was straight up being promoted onto people's Twitch home pages as "Channels we think you'll like" because of the Boost Train feature

This feature how now been temporarily disabled...for obvious reasons pic.twitter.com/jtxShF67p6

— GUARD Hunter (@HUN2R) March 31, 2022
Receive interesting stories like this one in your inbox
Also check out these recent news