Don't miss the latest stories
Share this
IKEA x Marimekko Vibe Together To Bring Nordic Sauna Moments Into Living Spaces
By Mikelle Leow, 05 Apr 2022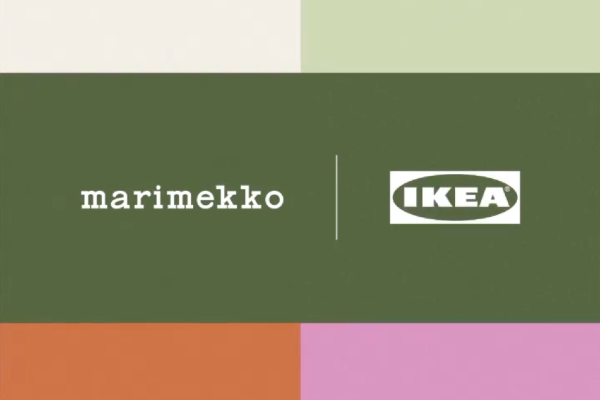 Video screenshot via IKEA x Marimekko
IKEA and Marimekko, two powerhouses in Nordic design, have teamed up to make every day at home a spa day. The pair have announced an upcoming collection of items designed to incite feelings of joy and relaxation in the way Finland's saunas do.
The collaboration will blend two contrasting aspects of Nordic design—features that each label finds its strength in. There's the practical, minimalist side that's rooted in nature. Then there's the playful and joyful part. All these values form the building blocks of wellbeing and, by extension, Finnish sauna culture, which UNESCO identifies as a practice that has "Intangible Cultural Heritage of Humanity."

For now, the sort of items homeowners can expect to find in this collection remains up in the air.
Designers initially had something more austere in mind, but their idea of this range has grown into one that's more cheerful.
"What is beautiful about this collaboration… is that we haven't been scared of changing directions," shares Rebekka Bay, Creative Director at Marimekko. "It's allowed for the collection to evolve from something that feels more serious, or more considered, to something that will feel more playful, joyful, and inclusive."
View this post on Instagram
There's a method to the madness, if you can even call it that. "In design, I always try to strive for this balance of two known and one unknown," notes Bay.
The two knowns, of course, are IKEA's home furnishing prowess and Marimekko's flair in printmaking.
And the one unknown is a selection of never-before-seen prints that Marimekko will design exclusively for IKEA in this collaboration.
"The collection is designed to bring joy to people's everyday lives with its happy contradictions between hot and cold, simple and bold, playful and calm," the textile design house teases. "It will also mark the first time that Marimekko designs a set of prints exclusively for a brand collaboration collection."
In describing the prints, Bay perceives them as "abstract translations of some of the elements in and around the sauna." The graphical twists might be whimsical and unfamiliar, but "[offseting] it with calm" ensures they'll blend harmoniously into homes.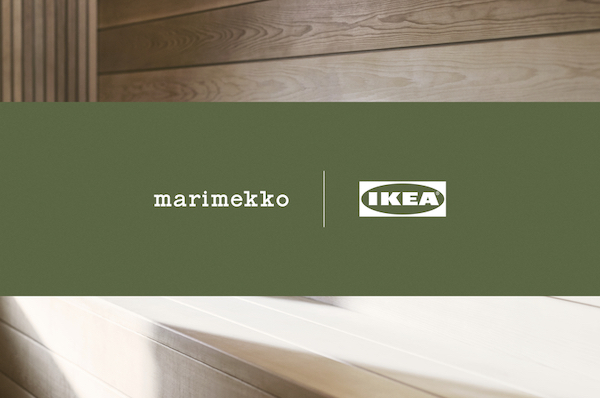 Image via Marimekko / GlobeNewswire
Above all, the collection will bring objects that compel people at home to make time for themselves and reflect. You won't require special equipment for that.

The team's designers emphasize that people do not need access to spa facilities to enjoy a sauna moment or instill those calming qualities in their homes. "Sauna culture is not just about the actual sauna. It's about a timeout for reflection and wellbeing," says Bay. "When we started mapping out the sauna experience, it became evident that the rituals around it are as important as the experience itself. If sauna is seeking solitude and meditation, then the before and after is absolutely something more collaborative and more of a celebration."
The tranquil collection is poised to head to stores in March next year.
Receive interesting stories like this one in your inbox
Also check out these recent news