Don't miss the latest stories
Share this
Can't Code But Need To Design, Manage & Host Websites Like A Pro? We Got You.
By Mikelle Leow, 05 Apr 2022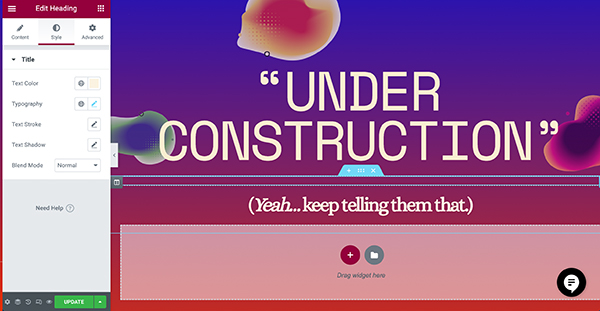 Resolutions every website creator wished for when 2022 started:
• Less bugs (and debugging)
• Fewer service providers to deal with
• No coding, no coding, no more coding!
Well, the first quarter of the year has come and passed. If you're still struggling to tackle the above, wait no further and read on.
Website owners know how important it is to keep the engines constantly running, but just how possible is it to achieve that without staying up all night? Of course, an easy way to bulldoze your barrage of tedious website legwork is to recruit someone else who's capable of managing it all.

Elementor Cloud Website is that someone: It's an end-to-end solution for building a professional website, hassle-free, and just watching it take wing.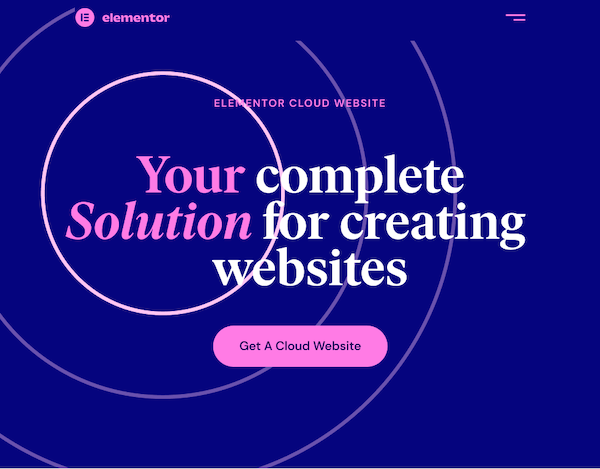 Traditionally, anybody launching a website has to worry about three things: finding a website builder, securing a domain name, and running the site on a hosting platform. These steps are usually completed separately via multiple service providers, even though things shouldn't be that hard.
With Elementor Cloud Website, Elementor's website builder and hosting are already built-in. You also have the option to connect a domain, free of charge. This ultimately allows you to focus all your efforts on creating the perfect website.
We know what you're thinking—that's going to cost a lot, no? Here's the good news. For only $99 a year, Elementor Cloud Website gives you everything you need to start a site and see it through to the end—including hosting, pre-installed WordPress CMS, a site builder, a full selection of design tools, daily backups, SSL security, 100GB bandwidth, accommodation for 100,000 monthly unique visits, 20GB storage, and much more—with no hidden costs.
"But I can't code to save my life!"

You're in luck, that's now a dilemma for another day. The whole design process can be done effortlessly with an intuitive interface that lets you drag-and-drop all site elements, and performs tasks like installing fonts and editing parameters with ease.
Elementor Cloud Website's live editor features a suite of editing tools so comprehensive, there'll hardly be a need to enter a line of code in order to achieve pixel-perfect designs.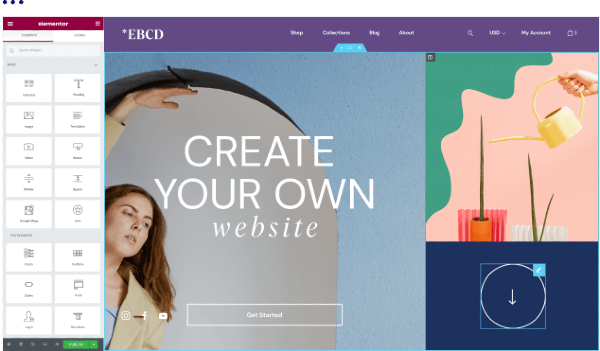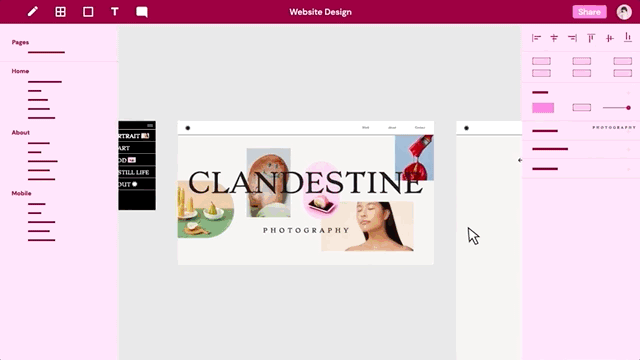 Plus, you'll have full control over how your site would look across varying mobile & desktop screen sizes responsively.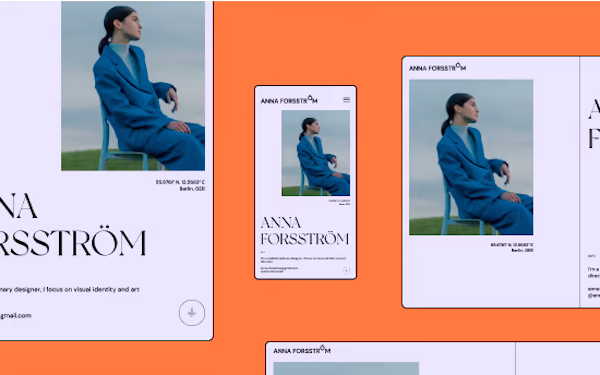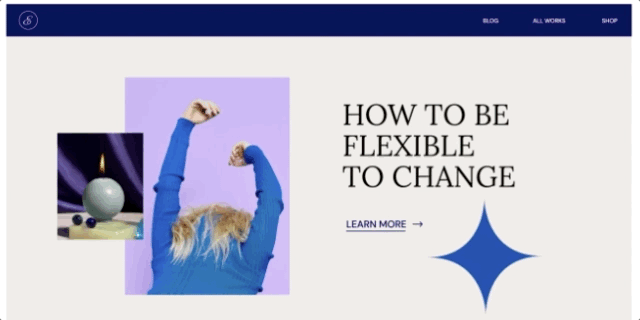 "How do I know if I can depend on it?"

Elementor Cloud Website is built on the universally-trusted Google Cloud Platform and uses Cloudflare's Content Delivery Network, which taps into distributed servers worldwide to ensure anyone visiting your site can reach it the fastest way possible. SSL Certificate comes free of charge to accommodate online transactions and protect visitors' data.
Click to see enlarged version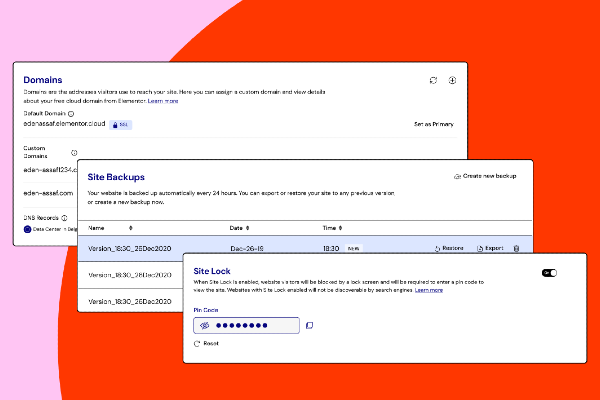 In addition, automatic backups are performed every 24 hours so nothing gets lost. This means designers will just have to build a website for their client and hand it over to them without worry.

To address uncertainties, the service has a 24/7 live chat and an around-the-clock support system that responds in less than a day on average. There's a 30-day money-back guarantee if you ever change your mind, as well as the option to transfer your site to any hosting provider at any time.

Also, if you own an existing website, you can easily connect your domain name for free and keep your old WordPress plugins.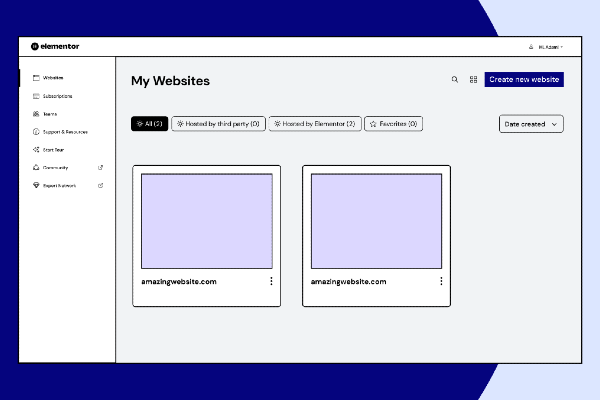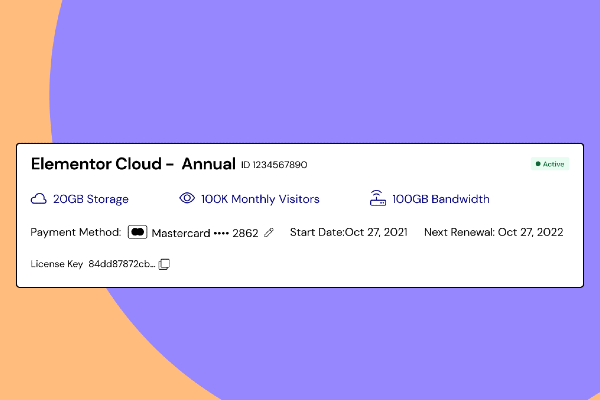 "So… what's the full deal?"

At a fixed, transparent price of $99 per year (no hidden fees), Elementor Cloud Website gives you all of the following:
Reliable, industry-leading systems
• Elementor Pro features
• Hosted on Google Cloud Platform
• WordPress CMS
• SSL certification
• CDN by Cloudflare
• Automatic backups once every 24 hours
Ample resources and support
• 20GB storage
• 100GB bandwidth
• Serves up to 100,000 monthly unique visits
• Free custom domain connection
• Free subdomain under elementor.cloud
• Round-the-clock support

Useful, easy-to-apply design assets & plugins
• 300+ website templates
• 60+ website kits
• 100+ widgets
Ready to lighten your website workload and make the rest of 2022 a breeze? Head over to Elementor Cloud Website to create your account today.
Click to see enlarged version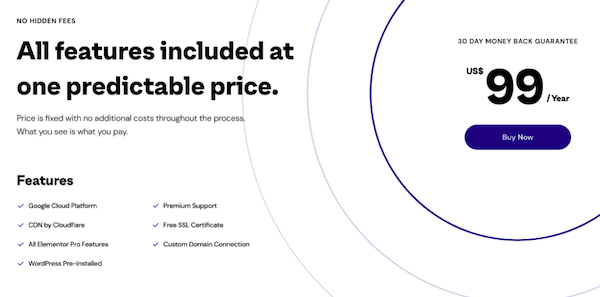 This is a sponsored post.
Receive interesting stories like this one in your inbox
Also check out these recent news