Don't miss the latest stories
Share this
In France, New Street Lights Being Tested Are Actual Living Beings
By Mikelle Leow, 22 Apr 2022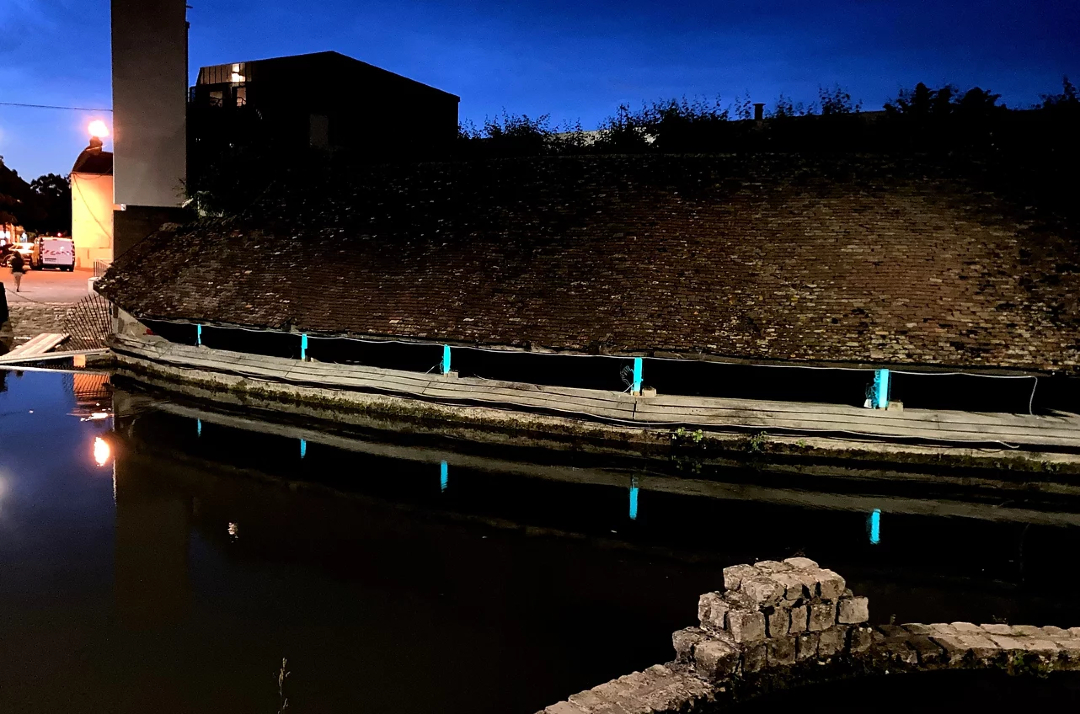 Image via Glowee
Nature never ceases to amaze inventors, who continuously look to flora and fauna to make technology more advanced and sustainable. This time, it's illuminating the path of discovery for eco lighting that happens to be utterly mesmerizing too.

In the small town of Rambouillet in France, lamps powered by living organisms line the waiting room of its COVID-19 vaccination center, soothing the sights of people who have just gotten their shots. More of these bioluminescent objects are set to spring up across the country.
This idea of tapping into natural lighting that extends beyond the sun comes from French startup Glowee, which has stored bioluminescent bacteria in saltwater tubes to give public areas a dreamlike azure glow.
Bioluminescence, the production of light in living things, is a phenomenon seen on land and in water. According to the BBC, it's present in 76% of deep-sea creatures, and you'll see it in fireflies, fish, and fungi.
In particular, Glowee harnesses the gift of light from a marine bacterium called Aliivibrio fischeri, which it sources off the coast of France and cultivates in saltwater aquariums before moving them into tubes.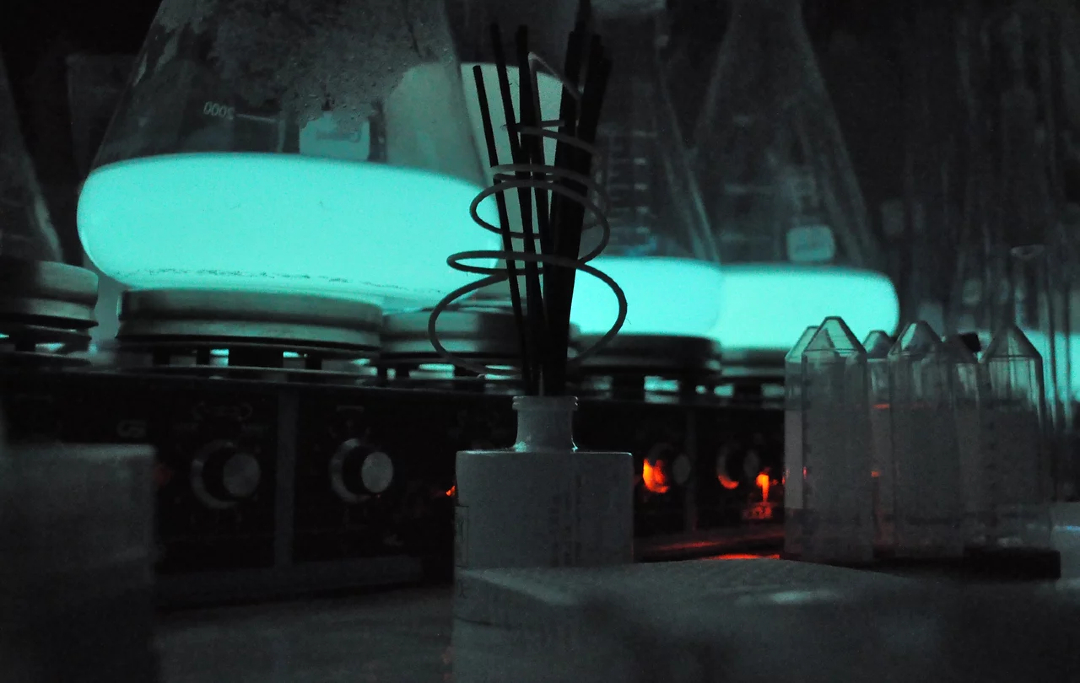 Image via Glowee
Whether out in nature or in a lab, the bacteria glows as part of its metabolism, anyway—so there's really no need to draw energy from an electricity grid. Instead, all systems go when the organisms are nourished by their native diet of basic nutrients and oxygen. This makes them a greener, renewable alternative that does away with the fossil fuels used for regular light bulbs.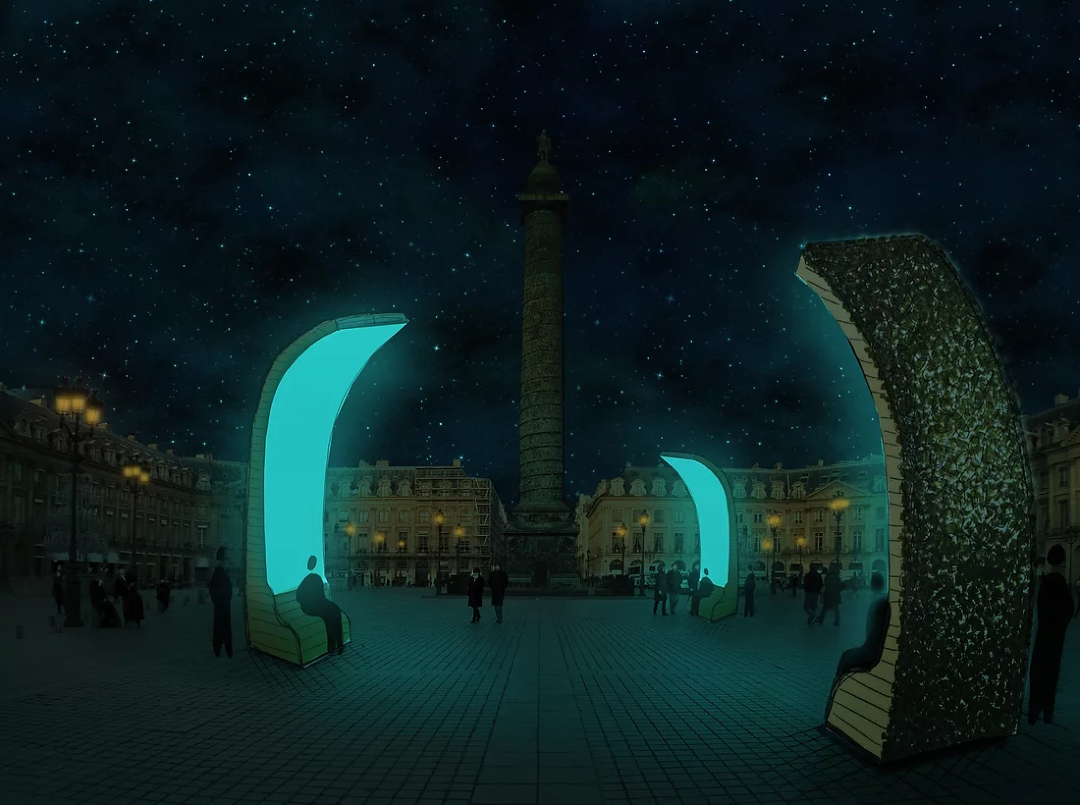 Image via Glowee
To switch off the lights, operators would simply have to pause the air supply that feeds the bacteria. This puts the organisms in an anaerobic state where metabolism—which comes hand-in-hand with bioluminescence—doesn't happen.
Sandra Rey, the founder of Glowee, notes that the manufacturing for these bio lamps uses up less water than what is required for LED lights, as well as emits less CO2. The startup says it is in talks with 40 cities spanning France, Belgium, Switzerland, and Portugal to shine this light across.
That's not to say the bioluminescent lamps are a perfect substitute yet. They don't get quite as bright as LEDs, and it'll only take just days or weeks before the lights diminish and will need a recharge with food. Plus, they can be sensitive to temperature changes. Further tweaks are being made to counter some of these challenges.
Bioluminescence's beauty and climate-friendliness aside, Rey believes there's something poetic about collaborating with nature. "Our goal is to change the way in which cities use light," Rey tells the BBC.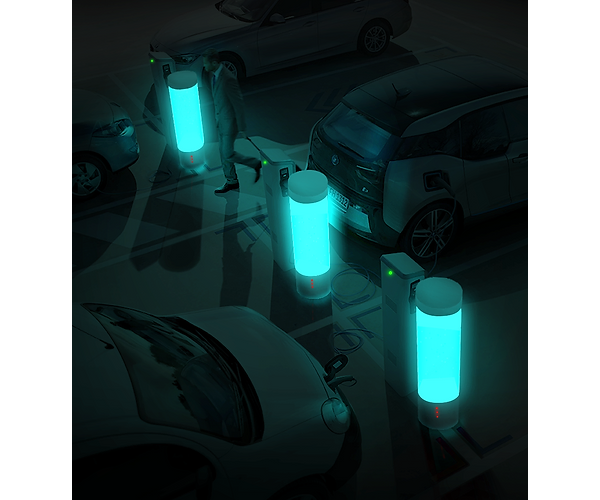 Image via Glowee
The alluring ambiance could inspire humans to be more mindful of the environment and biodiversity too, Rey adds.
[via BBC and Interesting Engineering, images via Glowee]
Receive interesting stories like this one in your inbox
Also check out these recent news