Don't miss the latest stories
Share this
NASA Creates 'Lunar Backpack' To Help Astronauts Navigate The Moon
By Alexa Heah, 25 Apr 2022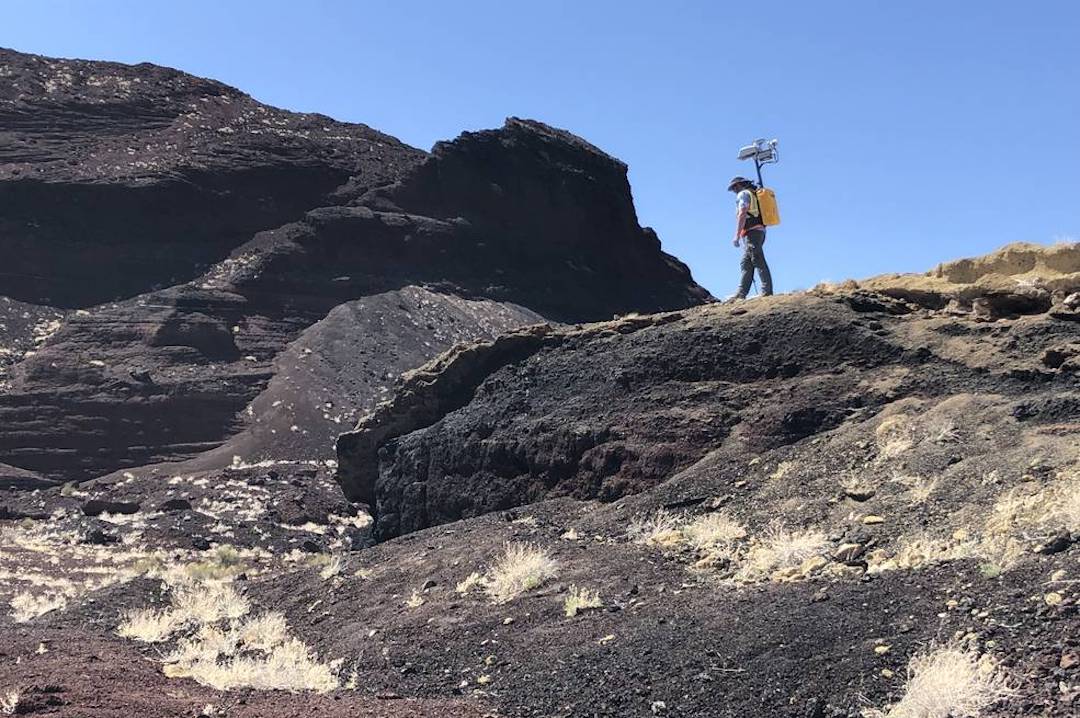 While we've gotten used to GPS here on Earth, astronauts heading to the Moon don't have the luxury of exploring its barren surface with the assistance of technology.

Even worse, as the Artemis-era explorers visiting the lunar South Pole will be greeted with a dark path, as the Sun never rises more than three degrees above the lunar horizon, leaving the terrain bathed in shadow.

As such, NASA partnered with Torch Technologies to work on a 'lunar backpack' that features a mobile LiDAR scanner, which makes use of a remote sensor with light detection and ranging laser light to measure distances.

Dubbed the Kinematic Navigation and Cartography Knapsack (KNaCK), the device can be donned just like a regular backpack, and harnesses the power of frequency modulated continuous wave (FMCW) lidar to provide Doppler velocity and range for millions of measurement points per second.

These measurements will then create a navigation system in-real time, allowing the explorer to view a high-resolution 3D map of his surroundings, even without any lighting equipment!

"Basically, the sensor is a surveying tool for both navigation and science mapping, able to create ultra-high-resolution 3D maps at centimeter-level precision and give them a rich scientific context," explained planetary scientist Dr Michael Zanetti, who led the project.

"It also will help ensure the safety of astronauts and rover vehicles in a GPS-denied environment such as the Moon, identifying actual distances to far-off landmarks and showing explorers in real time how far they've come and how far is left to go to reach their destination," he added.

As humans typically use landmarks to orient ourselves, which aren't available on the Moon, KNaCK will not only allow astronauts to determine their movement, direction, and orientation, but will let them mark specific sites so it can be returned to on a later mission.

Later this month, NASA will send the backpack for a major field taste at the Solar System Exploration Research Virtual Institute (SSERVI) in Kilbourne Hole, New Mexico. Following that, the team will continue to work on minimizing the weight of the hardware, which currently stands at about 40 pounds.

"Taking advantage of the latest advancements in lidar technology from Aeva, our next-generation space-hardened unit with support from Torch Technologies will be about the size of a soda can and could enable lunar surface operations like never before," said Zanetti.
[via Gizmodo and NASA, cover image via NASA / Michael Zanetti]
Receive interesting stories like this one in your inbox
Also check out these recent news