Don't miss the latest stories
Share this
NSFW: Madonna & Beeple Team Up To Create Surreal NFTs Celebrating Birth
NSFW
By Mikelle Leow, 11 May 2022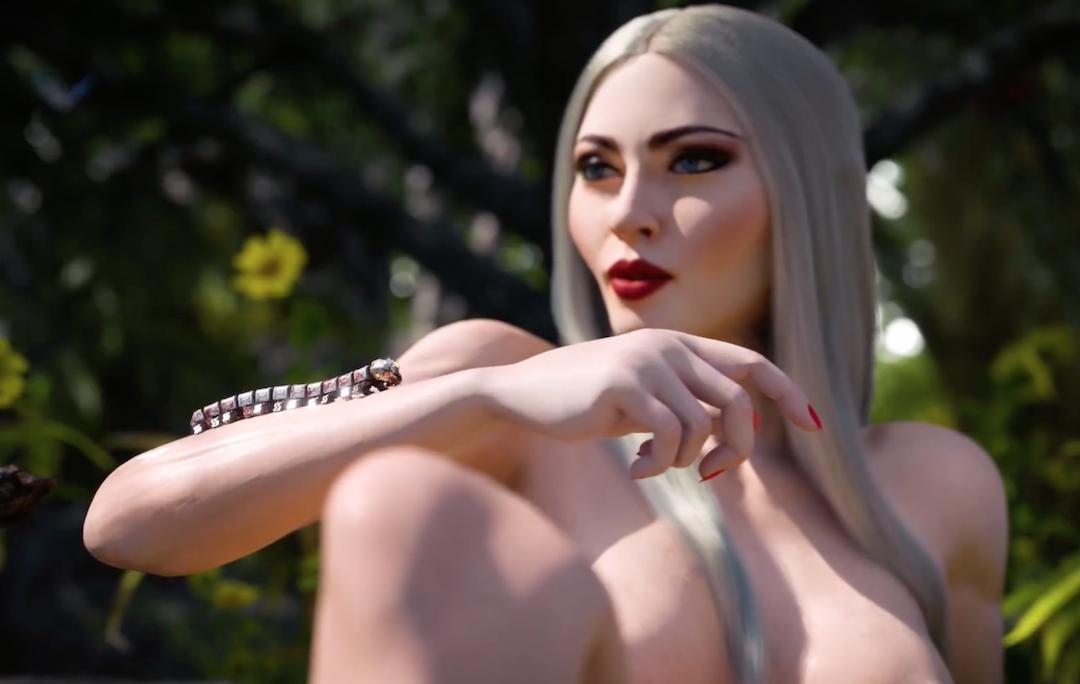 Video screenshot via Mother of Creation
Why drop new singles or music videos when you can release non-fungible tokens that are just as globally resonant and beguiling?

Having walked down an illustrious road, the Material Girl is all grown up and is now returning to the more basal aspects of humanity. Madonna explores the birth of three core elements of life in a dreamlike NFT series entitled Mother of Creation, with proceeds heading to three international charities.

To tap into the surreal, the singer turned to none other than digital artist Mike Winkelmann, more commonly known as Beeple, to create a trio of digitally-rendered animations. The project has been a year in the making.
Beeple, as you may know, is the artist whose digital collage of 5,000 daily artworks sold for US$69 million, consequently becoming the first to push the concept of NFTs into the mainstream.

A virtual recreation of Madonna's nude body, visualized using 3D scans of the pop icon, features in the three videos, with sound design by Sasha Kasiuha. Each animation shows Madonna giving birth to an element of life, telling a story of life in crisis and hope for a brighter future.

"It's been an amazing journey building this together from an intellectual idea to an emotional story, giving birth to art," the singer describes.
"I wanted to investigate the concept of creation, not only the way a child enters the world through a woman's vagina, but also the way an artist gives birth to creativity," says Madonna. "Most importantly we wanted to use this opportunity to benefit mothers and children who are most in need right now."
Here's a preview, which—although includes mild nudity—is rather tame in comparison with the full versions:
Video via Mother of Creation
The three digital collectibles are named Mother of Nature, Mother of Evolution, and Mother of Technology.
The first, Mother of Nature, depicts Madonna in a cold laboratory setting barren of any signs of life. Then, a branch emerges from her and grows into a tree, pushing against odds to flourish and flower.

The second, Mother of Evolution, explores the metamorphosis of butterflies—a beautiful gift from nature and a symbol of hope. The butterflies illustrate how life and art rise and comfort even when there's chaos.

Finally, the third artwork, Mother of Technology, uses robotic centipedes crawling out of Madonna's birthing canal to portray the opportunities and dangers of technology. The scene takes place in a lush forest to symbolize the power science has to create light in the world—but only when it has the right intentions.

"I'm doing what women have been doing since the beginning of time… but on a more existential level," Madonna shares in a video. "I'm giving birth to art and creativity, and we would be lost without both."
The collection is set to debut on NFT marketplace SuperRare at 3pm PT (6pm ET) on May 11.
Proceeds will go to three global charities picked by Madonna and Beeple. They comprise The Voices of Children Foundation, a Ukrainian organization providing psychological and urgent care to women and children who have been victims of war; The City of Joy, a Congo-based leadership nonprofit rebuilding confidence in women survivors of deeply traumatic violence; and Black Mama's Bail Out, an American campaign fighting for the bail-out of Black women and caregivers who have been unfairly incarcerated.
View this post on Instagram

[via Cryptopolitan and The New York Times, cover image via Mother of Creation]
Receive interesting stories like this one in your inbox
Also check out these recent news