Don't miss the latest stories
Share this
A Salvador Dalí Wax Sculpture That No One Knew Existed Sees The Light Of Day
By Mikelle Leow, 12 May 2022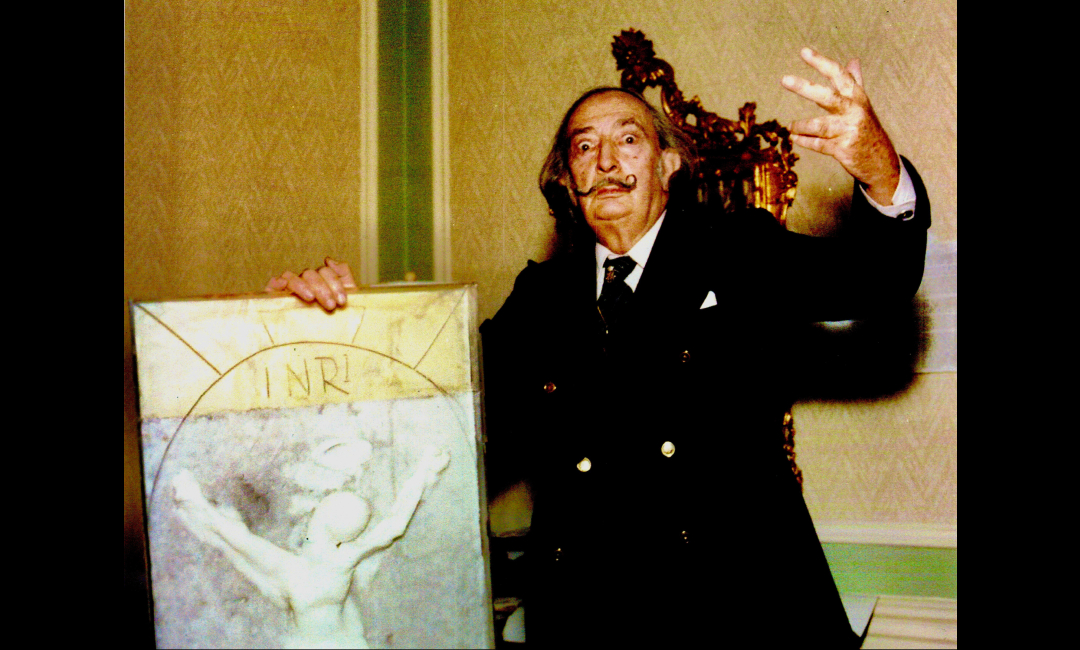 Image courtesy of Harte International Galleries
A wax model of Christ the Savior by Salvador Dalí has risen seemingly out of thin air. Thought to have been destroyed by the Surrealist during his creating process, it has now been acquired by Harte International Galleries in Maui.

Dalí created the wax sculpture as a study for bas-reliefs of Christ of St. John of the Cross in platinum, gold, silver, and bronze in 1979. Given the material's fragility and the painstaking method of making a bas-relief—that is, a sculpture bonded to a solid background—it was practically unfathomable for a wax prototype to have survived the process, let alone a span of over four decades.

Hence, the christening of The Lost Wax. The gallery tells DesignTAXI that the sculpture was kept safe by a private collector who was close to the artist. Today, the wax figure remains in the original plexiglass box that Dalí displayed it in.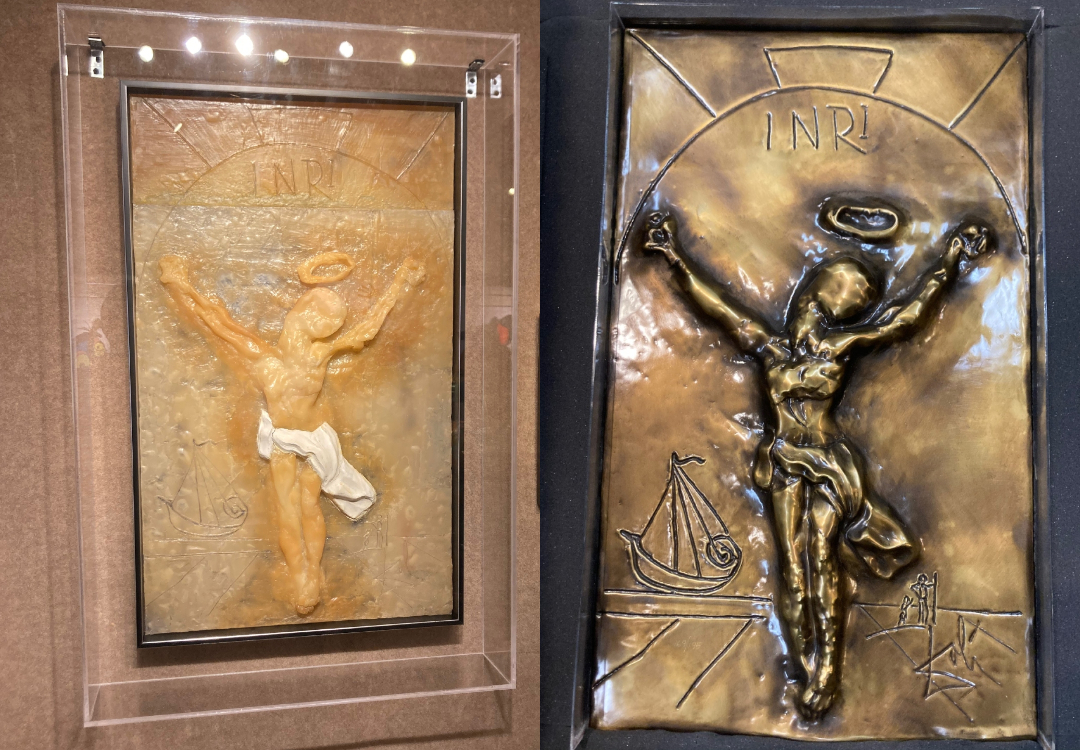 Salvador Dalí's The Lost Wax (left) and a Christ of St. John of the Cross bronze (right). Images courtesy of Harte International Galleries
"Dalí did everything he could to ensure this piece would remain intact and preserved well for years to come," a spokesperson for the fine art gallery shares with us.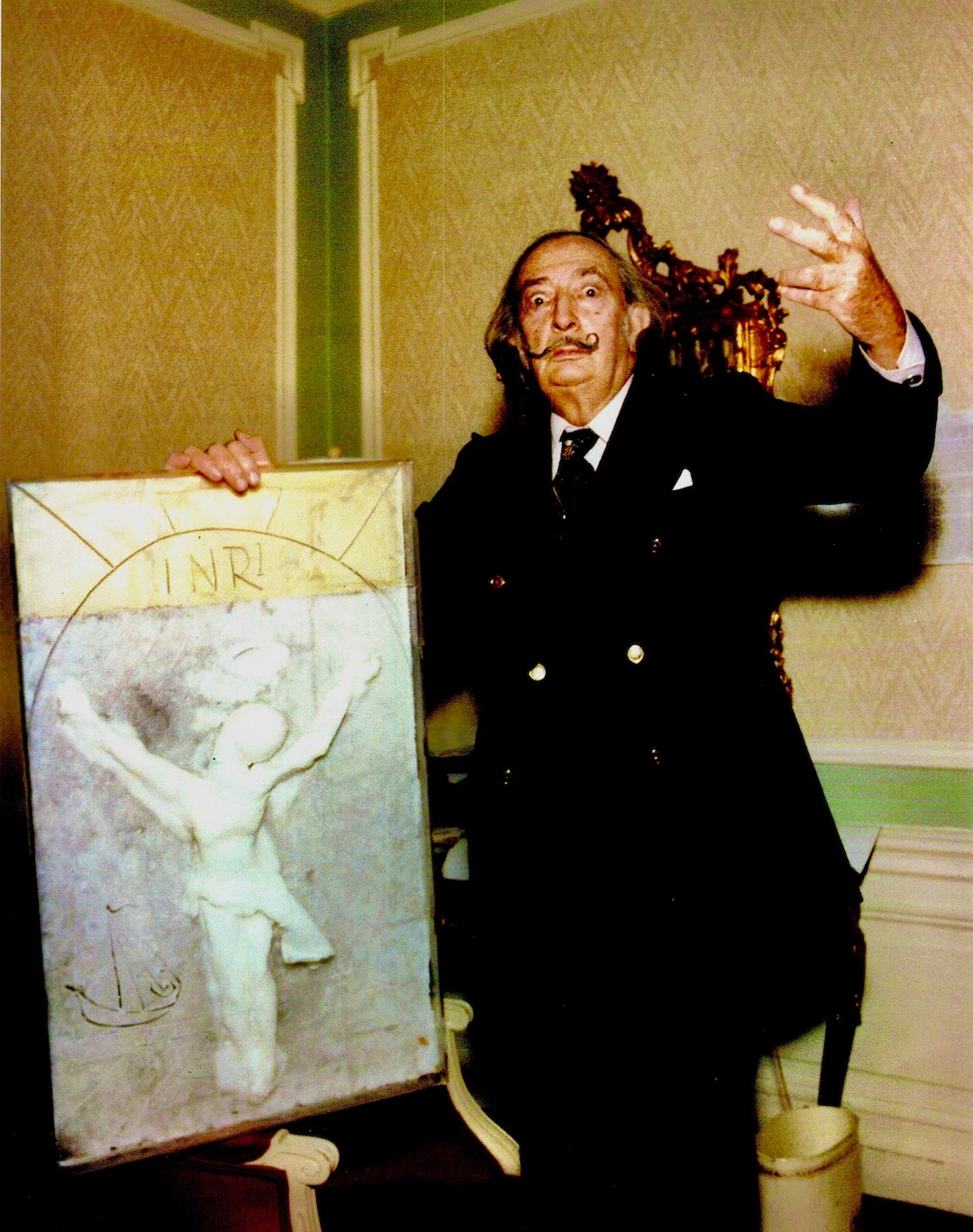 A photo of Dalí with the original waxwork. Image courtesy of Harte International Galleries
To verify the work, the gallery consulted renowned Dalí scholar Nicolas Descharnes, whose father Robert Descharnes was a secretary of the artist. The scholar also turned to iconographic expert Carlos Evaristo for a second opinion of the work's authenticity.

To mark Dalí's 118th birthday, the Hawaiian gallery is showcasing the waxwork to the public for the first time ever. As per ARTnews, the sculpture is estimated to be worth US$10 million to US$20 million—a pretty steep amount for a hunk of wax.
[via Harte International Galleries, ARTnews, Forbes, images courtesy of Harte International Galleries]
Receive interesting stories like this one in your inbox
Also check out these recent news