Don't miss the latest stories
Share this
UK Mobile Network Ads 'Cussing' In Food Names Get In Hot Soup, Banned
By Alexa Heah, 12 May 2022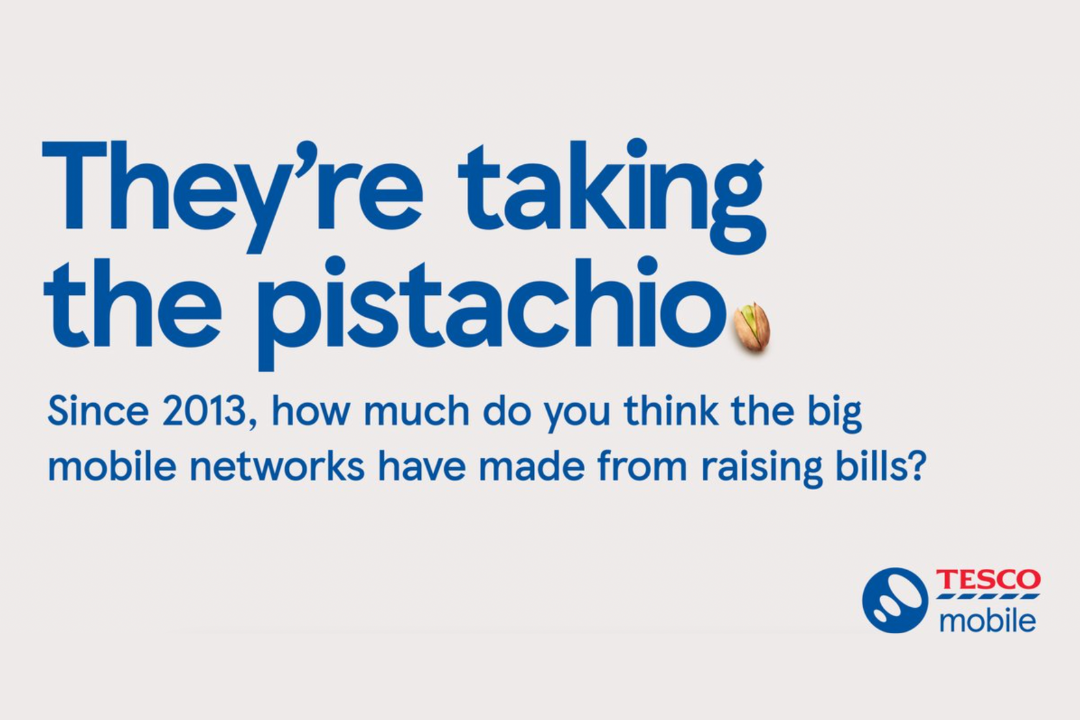 The Advertising Standards Authority (ASA) in the UK, just days after banning Land Rover's cliff-hanging shot and Adidas' sports bra imagery, has now moved to halt a cheeky campaign from Tesco Mobile that used names of foods as substitutes for common expletives.

Tesco Mobile switched out swear words for terms like "shiitake" and "pistachio," trying to channel customers' frustration at the rising cost of other networks.

As per the Retail Gazette, the advertisements were featured online and on outdoor posters, and in the case of one example, had an animation covering the remaining letters of "fettuccine" to leave just an "f" before it rolled away to reveal the full word.

It did the same with "shiitake" and "pistachio," with the ASA noting that this was likely to cause "serious and widespread offense."

According to the BBC, the agency had received over 50 complaints about the advertisements alluding to swear wears, especially with objections saying that the slogans were displayed in places where they could potentially be seen by young children.

Initially, Tesco Mobile tried to defend its campaign on the grounds that it had not used any offensive words or imagery. However, its justification was rejected, as the agency felt the words were "so likely to offend that they should not generally be used or alluded to in advertising, regardless of whether they were used in a tongue-in-cheek manner."

The brand has since apologized for the advertisements, and said it was "sorry for any offense caused."
[via BBC and Retail Gazette, cover image via Tesco Mobile]
Receive interesting stories like this one in your inbox
Also check out these recent news