Don't miss the latest stories
Share this
NYC's Busiest Station Gets New Staircase, Longest Subway Mural In $30M Overhaul
By Mikelle Leow, 18 May 2022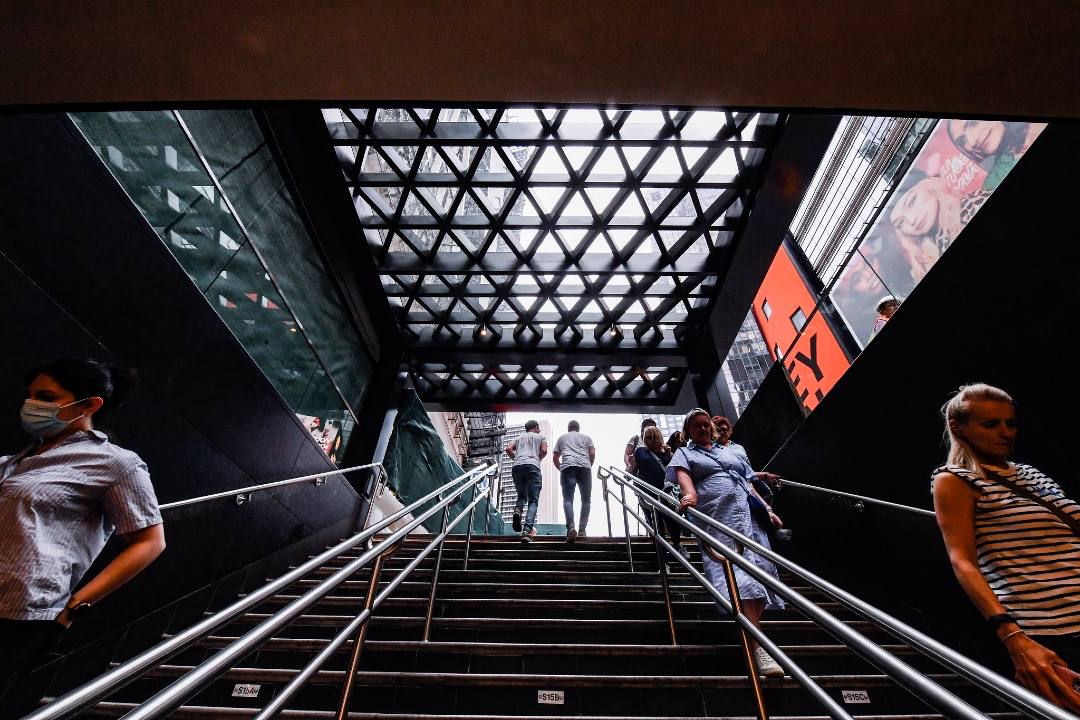 Image via Marc A. Hermann / MTA (CC BY 2.0)
Dubbed the "crossroads of the world," Times Square station has a spiffy new entrance to become even more accessible. With some 640,000 people traveling through the passageway daily, Times Square station is the busiest station in the city's entire subway system.
The entryway, opening right to the heart of the Times Square district, now features a 15-foot-wide staircase and an extra 450 square feet of space.

A gleaming canopy consisting of 238 triangular glass frames overlooking the staircase channels the Waterford Crystals that cover the famous New Year's Eve Crystal Ball.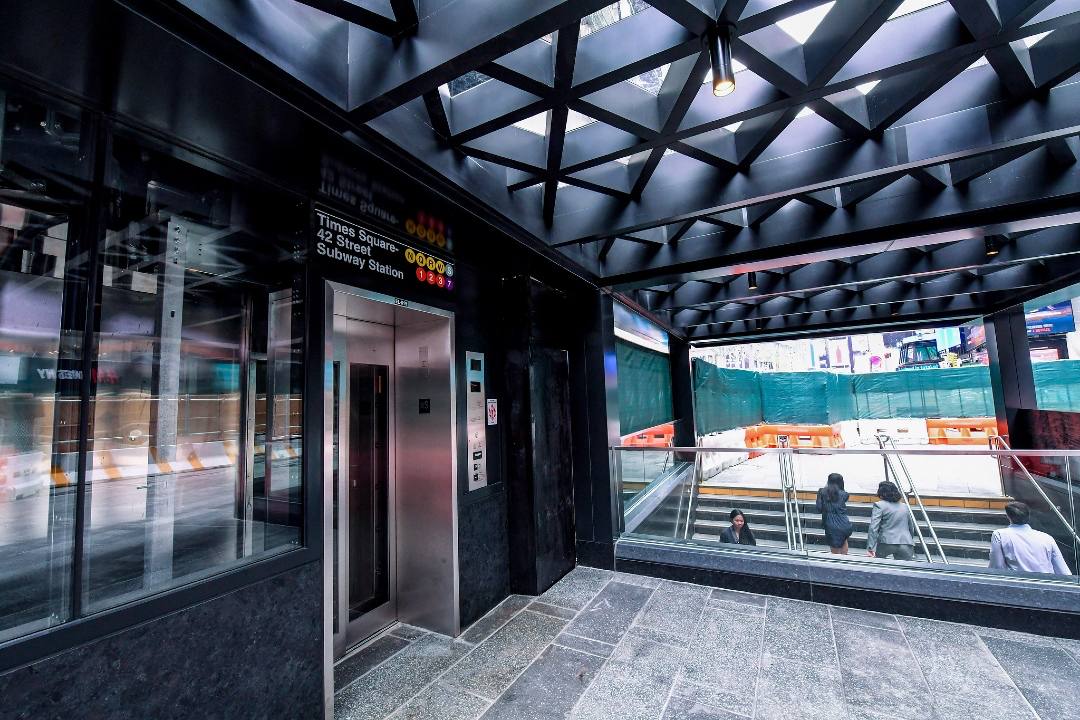 Image via Marc A. Hermann / MTA (CC BY 2.0)

The entrance is illuminated by energy-efficient LEDs, as well as introduces four new digital information displays that inform commuters of arrival times, 10 additional turnstiles, and 18 surveillance cameras, among other upgrades. Soffits on the ceiling feature the station's original plaster molding, and a historic panel lined at the bottom of the stairs trace the station's milestones.

Accentuating the renovations is an extensive, 4,600-square-foot mosaic created by fabric sculptor and performance artist Nick Cave that stretches from the entrance to the refurbished 42nd-Street Shuttle platform and 42 St Connector.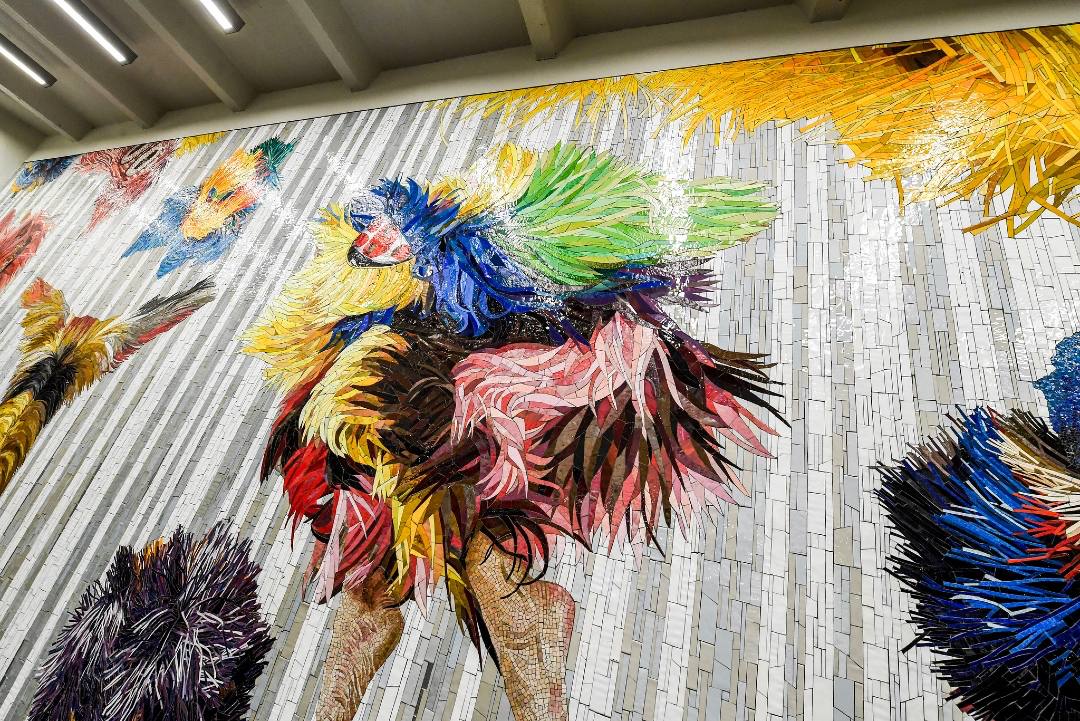 Image via Marc A. Hermann / MTA (CC BY 2.0)

Comprising a trio of artworks to represent the message "'Every One, Each One, Equal All," it is the longest mural in the subway system.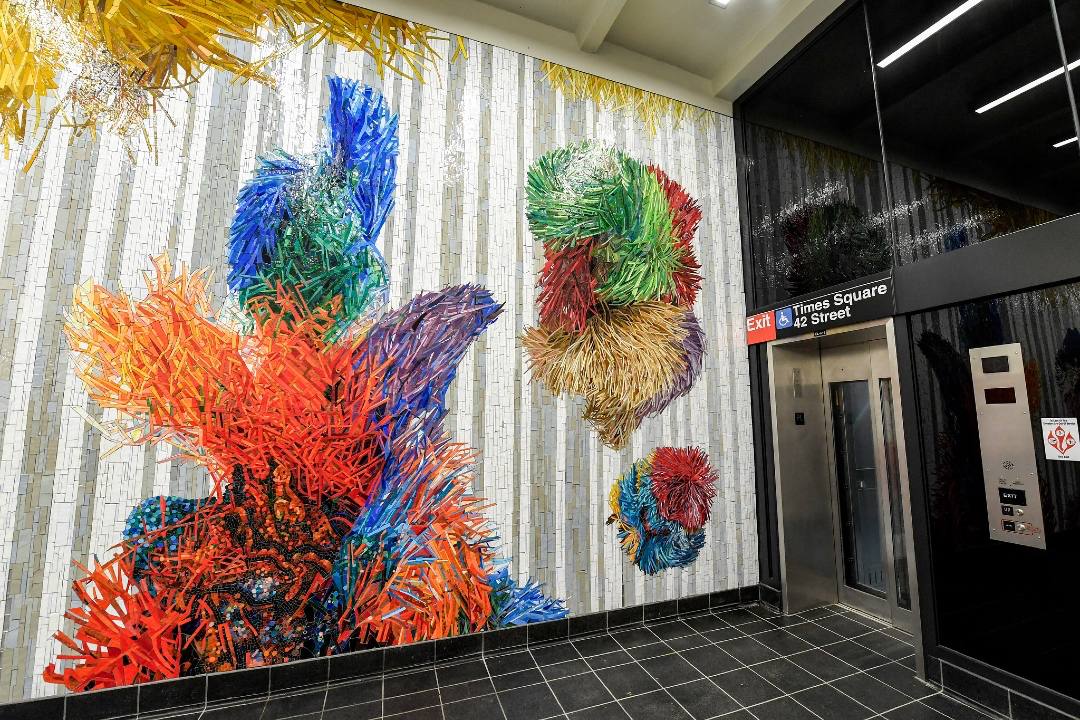 Image via Marc A. Hermann / MTA (CC BY 2.0)

"Times Square is one of the busiest, most diverse and fabulously kinetic places on the planet," Cave describes. "For this project I took the above ground color, movement, and cross-pollination of humanity, [and] bundled it into a powerful and compact energy mass that is taken underground."
The transformation, including that of the entranceway plus the commissioning of the mosaic, is worth $30 million. It's part of the MTA's $300 million 42nd Street Connector program to improve the city's busiest subway station.

Another $10 million was forked out by Jamestown Properties, the owner of One Times Square, to build a new accessible elevator.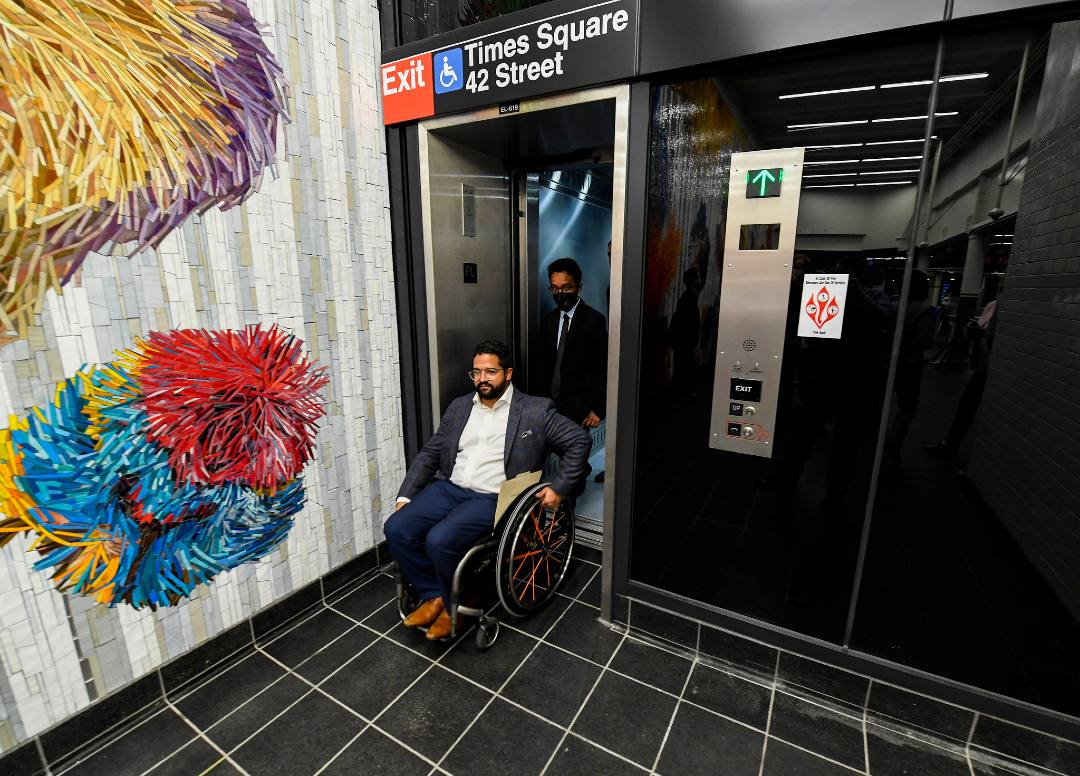 Image via Marc A. Hermann / MTA (CC BY 2.0)

The elevator, which connects to the shuttle to Grand Central Terminal, is installed with two-way communication technology to guide riders with hearing and speech impairments in the event of an emergency.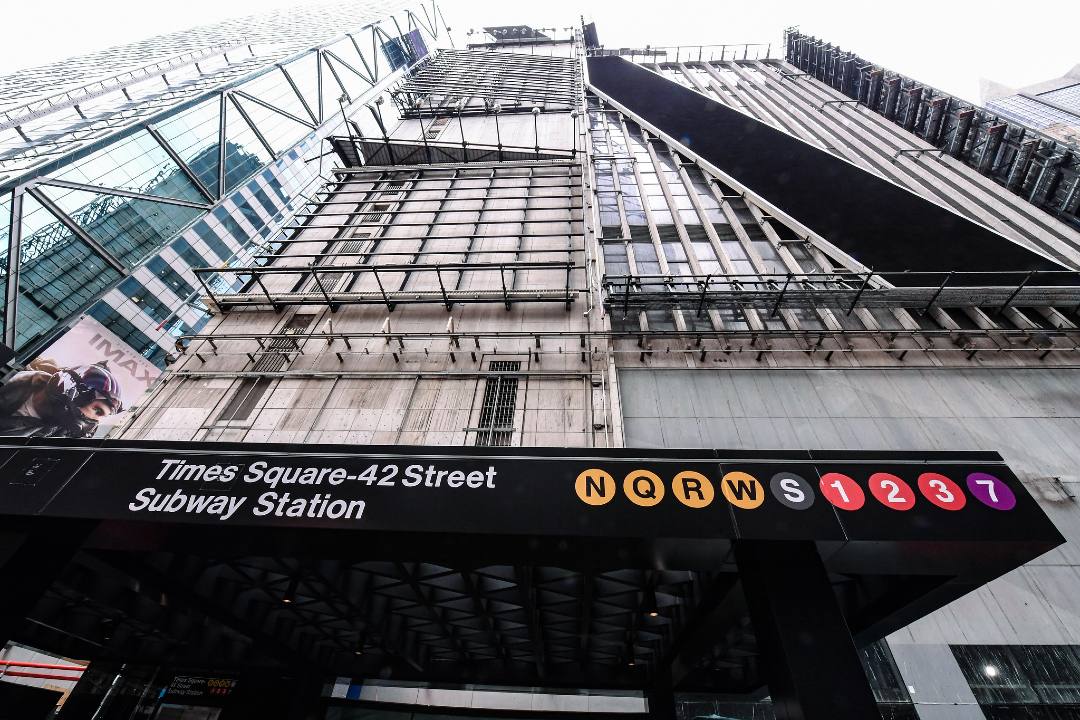 Image via Marc A. Hermann / MTA (CC BY 2.0)

"The new stairwell and ADA-compliant elevator will make Times Square—the crossroads of the world—more accessible and more inclusive than ever before," notes Michael Phillips, President of Jamestown.


[via Gothamist and New York Post, images via Marc A. Hermann / MTA (CC BY 2.0)]
Receive interesting stories like this one in your inbox
Also check out these recent news