Don't miss the latest stories
Share this
Iceland Wants You To Leave Your Out-Of-Office Emails To Its Horses, Really
By Alexa Heah, 23 May 2022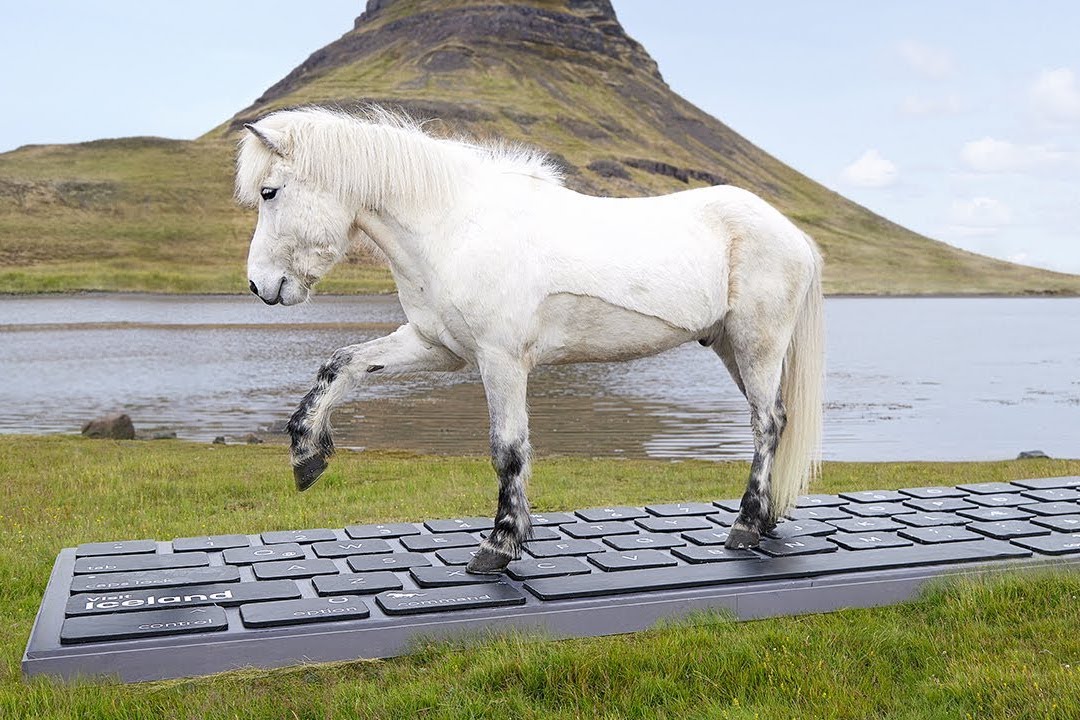 In its latest campaign, cleverly titled OutHorse Your Email, Iceland's tourism board has recruited three specially-trained horses to type out your next out-of-office reply.

Meant to appeal to visitors looking for a break, Visit Island wants you to "disconnect from work and let the horses of Iceland reply to your emails while you are on vacation."

According to Trip Savvy, the country was inspired to create this campaign after results from its recent study revealed that 45% of American tourists check their work emails while on holiday, with 16% checking their inbox more than five times a day.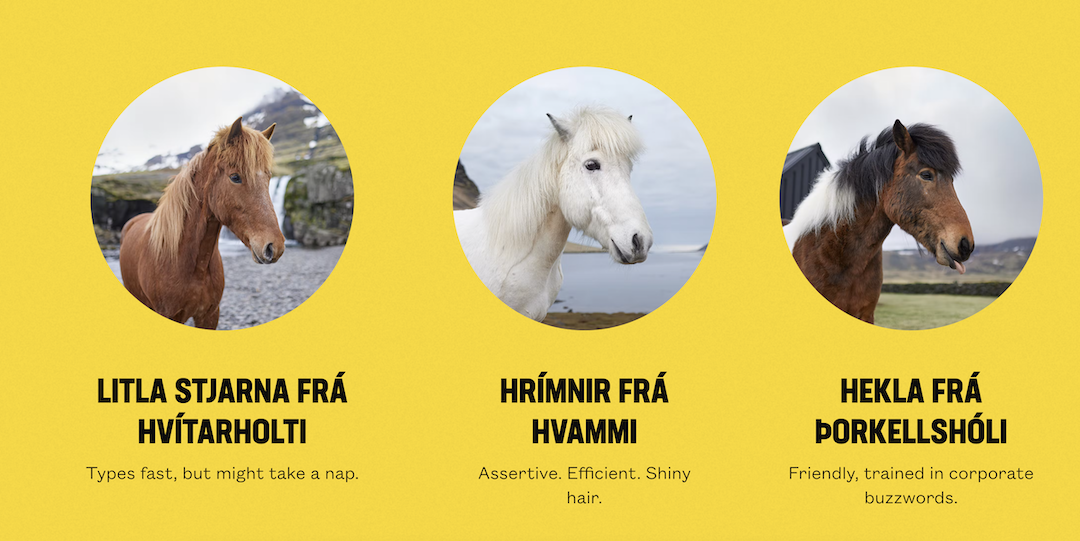 Visitors can choose from three horses. They include Litla Stjarna Frá Hvítarholti, a brown horse with a golden mane that's described as a fast typer but could slip into a nap; Hrímnir Frá Hammy, an "assertive" and "efficient" steed with shiny hair; and Hekla Frá Þorkellshóli, who is said to be a friendly companion "trained in corporate buzzwords."
If you're wondering how well they type, the secretariats manage to pull off a string of letters and symbols akin to a cat walking across a keyboard.
To make the experience more comfortable for the horses, the team behind the project actually designed a giant keyboard replica for horse hooves.

Thinking of taking some time off to unwind and relax? Why not leave it to one of these three animals to guard your inbox?
[via Trip Savvy and Visit Iceland, images via various sources]
Receive interesting stories like this one in your inbox
Also check out these recent news