Don't miss the latest stories
Share this
A 3D-Printed Ear Made From Human Cells Has Been Transplanted On A Woman
By Mikelle Leow, 02 Jun 2022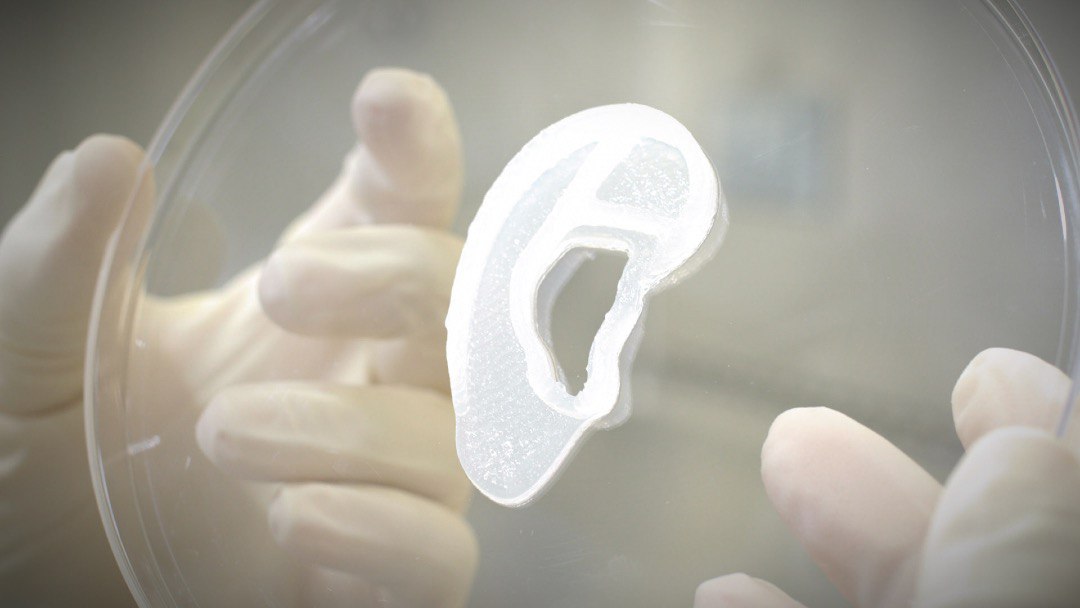 Image via 3DBio Therapeutics
A 20-year-old woman from Mexico who's had a micro ear all her life finally has a full-sized one. Scientists have 3D-printed a new ear for her—constructed from her own cells—and completed the transplant as part of a "first-in-human clinical trial."

The implant, seven years in the making, was developed by Queens-based regenerative medicine firm 3DBio Therapeutics. It was made to symmetrically align with the left ear of the recipient, Alexa, who wishes to only be known by her first name.

Alexa was born with microtia, a rare condition that results in a deformed and abnormally small exterior for the ear. The birth defect, or a similar condition called anotia, affects about 1,500 babies in the US each year, says 3DBio.
The patient had had to wear her hair down to conceal her micro ear throughout her life, and she's excited to finally experiment with various hairdos now that she's had the transplant, the New York Times reports.

To form the ear, the developers split a small sample of the woman's cells—extracted from half a gram of cartilage—into billions of cells. The process involves several steps that 3DBio hasn't elaborated on to protect the secrecy of its proprietary techniques, but what's known is that it also involves a safe, collagen-based bio ink.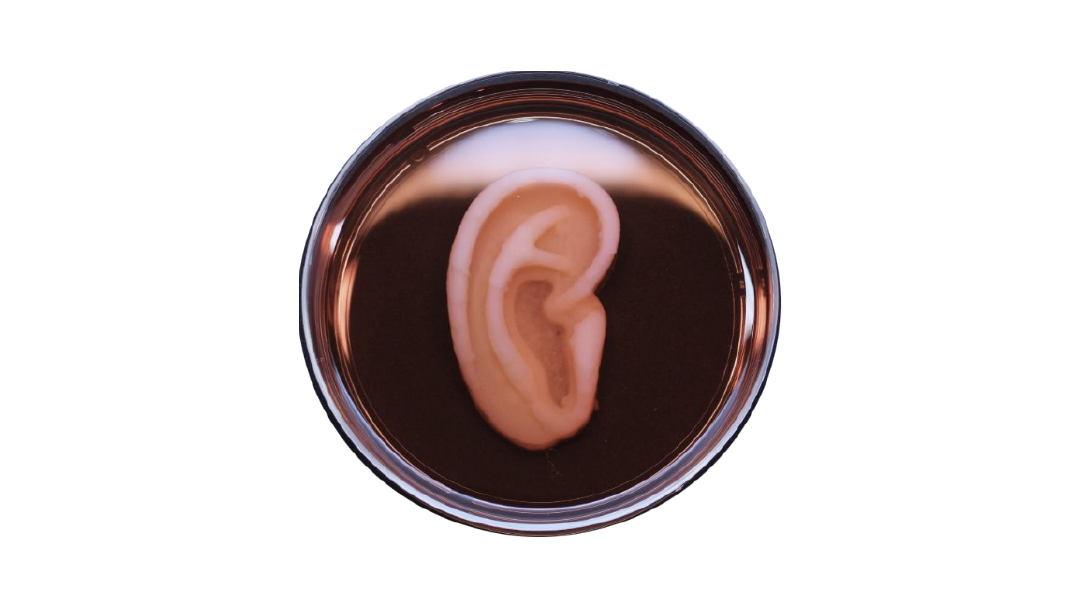 One of the 3D-printed ears that 3DBio has created for reconstructions. Image via 3DBio Therapeutics
Alexa is one of 11 volunteers with extremely small or missing ears who are participating in 3DBio's clinical trials. The health of these people—aged six through 25—will be monitored for five years to determine how safe the procedure is are as well as to detect aesthetic changes. Since the technology is so novel, whether the human-made ears would be rejected is still up in the air.
There's a possibility the body will take well with the new ear, since the appendage is printed using cells from the patient's body.
3DBio intends to document its research in greater detail in a medical journal some time in the future, though it's remaining tight-lipped at the moment due to proprietary concerns.
This transplant can be completed in a few hours outside a hospital. In contrast, the typical microtia reconstructions involve inpatient surgery.

It's a large step forward in the world of tissue engineering, and the implications are immense. This ear implant might be more of a cosmetic addition, but in time, 3DBio anticipates its technology could become advanced enough to replicate more functional parts like spinal discs, or even livers and kidneys.

[via The New York Times and 3DBio Therapeutics, images via 3DBio Therapeutics]
Receive interesting stories like this one in your inbox
Also check out these recent news