Don't miss the latest stories
Share this
A Rare Alignment Of Five Planets Will Be In View Throughout June
By Nicole Rodrigues, 07 Jun 2022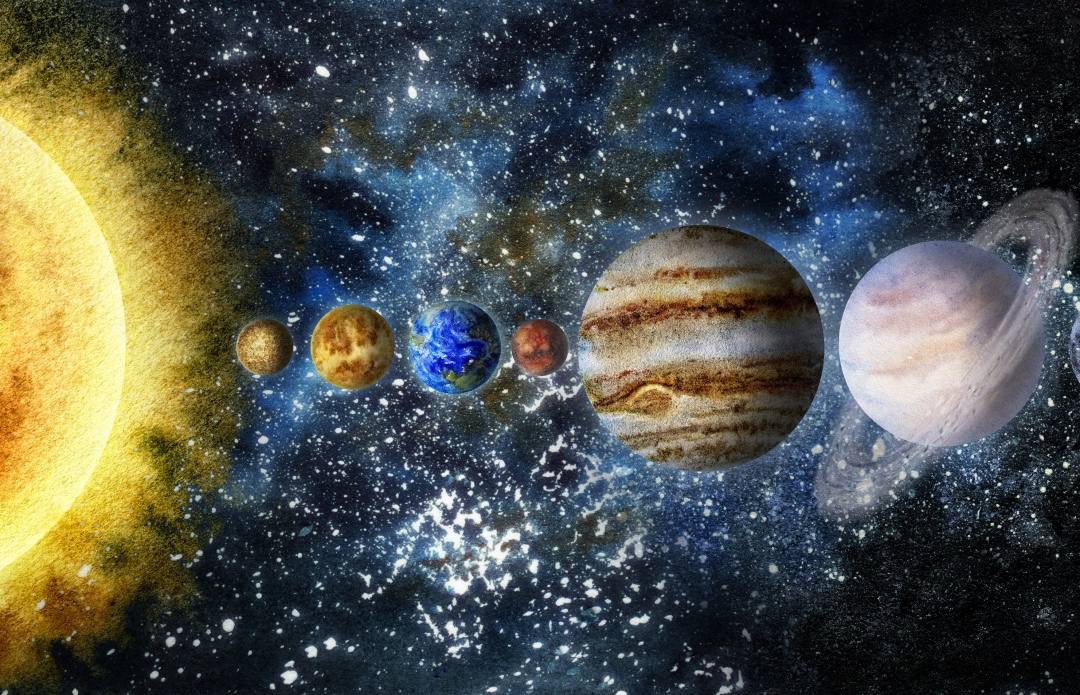 Cast across our twilight sky, Mercury, Venus, Mars, Jupiter, and Saturn take their place in ascending order and can be seen with the naked eye through the month of June. An occurrence of great rarity, this alignment has not been observed since December 2004. Having just two planets line up, known as a conjunction, is rare enough let alone for five and in ascending order at that.
To witness this phenomenon, you will have to rise 30 minutes before the sun does as Mercury tends to move out of view when the sun is on the horizon. June 3 and June 4 were two days where Mercury lingered in our sky for a little longer as the sun rose. However, if you missed it, June 24 will be the next date to catch all five planets after the sun rises.
The morning of June 24 also sees the waning crescent moon lined up between Venus and Mars. When you're looking up at the night sky, look for the two brightest stars. Those would be Jupiter and Venus and, in their line, will be the other three planets.
The planets aligning will not grace our skies again until 2040. So, if there was ever a time to rise with the sun and witness this inter-planetary spectacle, it would be now.
[via Axios and NDTV, cover photo 188369068 © Diidik | Dreamstime.com]
Receive interesting stories like this one in your inbox
Also check out these recent news