Don't miss the latest stories
Share this
Could Apple's Next-Gen 'CarPlay' Be Signaling The Path Forward For Apple Car?
By Nicole Rodrigues, 08 Jun 2022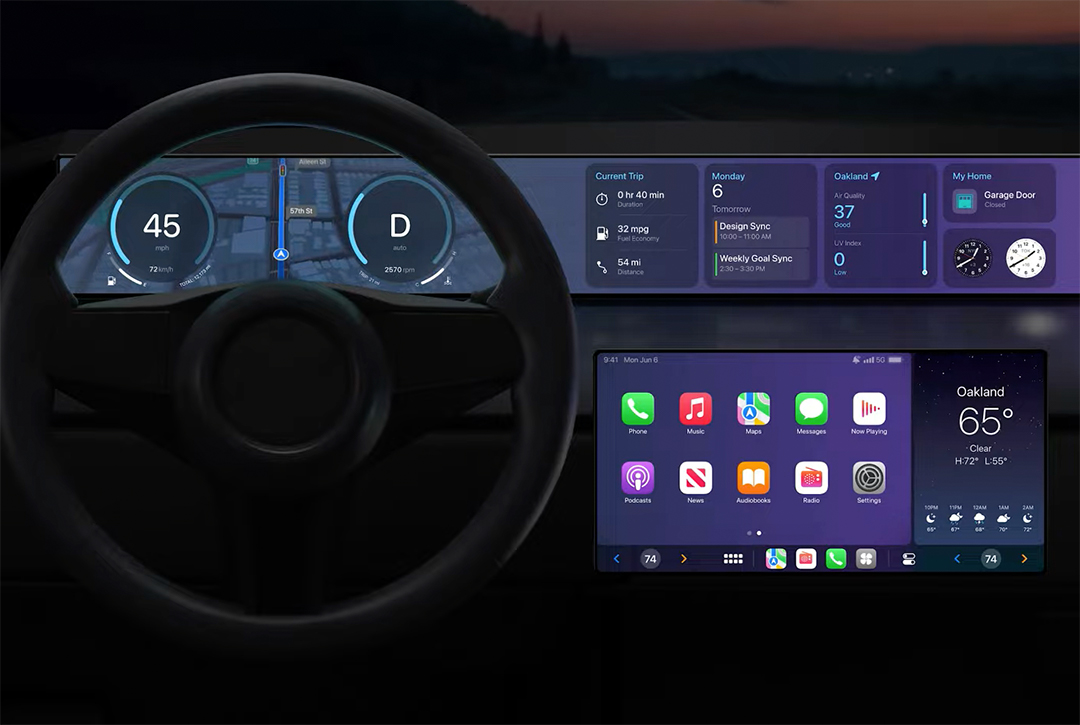 At the recent WWDC 2022, Apple has announced major upgrades to its CarPlay operating system which could herald the beginning of the highly-anticipated Apple Car.
What was once an infotainment system that allowed you to access features like map navigation, music, messages, and more has now extended to control everything in the car—and all can be done from your iPhone.
The current iOS16 update will now be able to support fueling and driver task apps which have been added to the list of apps available on CarPlay. Fueling helps you monitor your fuel reserves while driver task apps provide toll, towing, and emergency support to drivers.
Messaging and Podcasts are also getting upgrades. Siri's text-to-speech is getting advancements that make it easier for drivers to use. Podcasts are also being fully integrated into the operating system and drivers can now find and listen to their favorite episodes right on the dashboard.
As for the future of CarPlay, the mirroring technology has grown to include controlling the climate in the car, the seat warmers, and will house the speedometer and fuel/battery levels.
The operating system is compatible with different aspect ratios and will span the full dashboard of the car from door to door. This will take drivers into a new driving experience as Apple's ecosystem grows. Apple's continuity will further ease the lives of its users as your devices seamlessly sync to your car and can be used in tandem.
Users will also have full customization by being able to choose from different themes, wallpapers, and widgets that will inject personality into the car. From different colors to full control over what is displayed on your dashboard, or clean with no distractions, it's all up to you.
Apple Home can also be accessed from CarPlay allowing users to control their devices at home from their car.
If reading this has got you excited to test it out, unfortunately, you will have to wait. Apple does not plan to roll out cars with integrated CarPlay until 2023.
However, we do know some of the manufacturers involved: Audi, Acura, Ford, Honda, Mercedes Benz, and Porsche are some of the brands listed as partners.
Will Apple's very own Car be added to the list soon? Time will tell, but for now, watching it rev up its capabilities of the drive experience is a pretty good start.
Receive interesting stories like this one in your inbox
Also check out these recent news