Don't miss the latest stories
Share this
A' Design Award Opens For Early Entries: Get A Head Start With Your Best Works
By Alexa Heah, 20 Jun 2022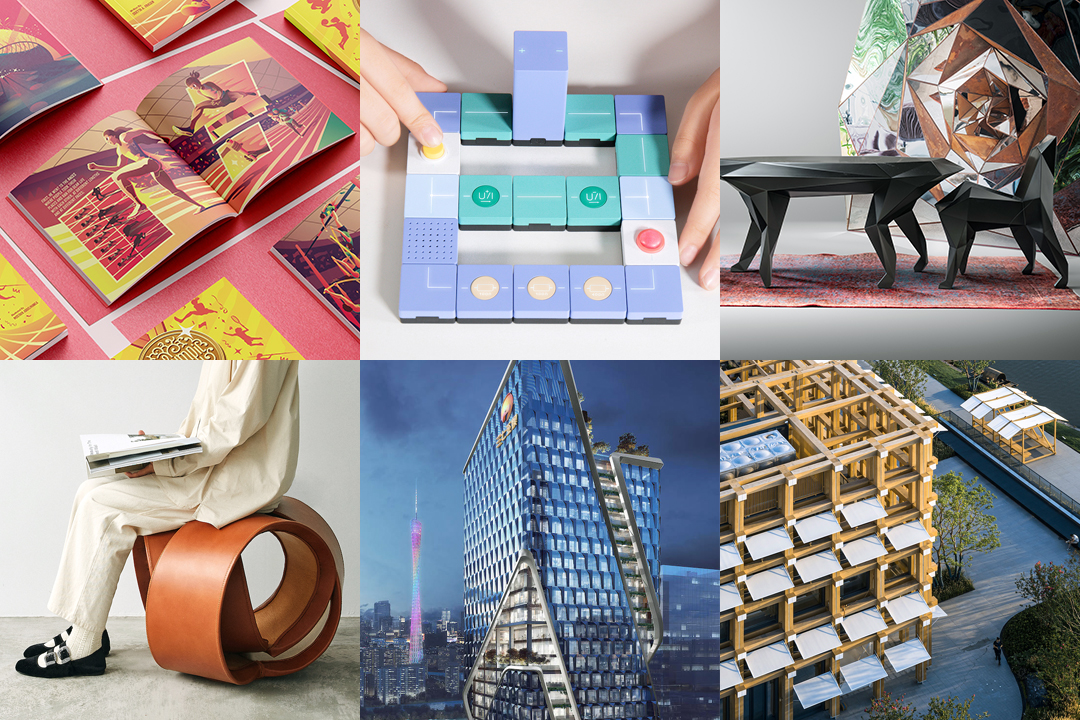 As a creative, there are few things more important than bringing your best work to a global audience. Now, with the latest installment of the A' Design Award & Competition, here's your chance to showcase your brightest ideas at one of the most reputed design awards. Year after year, the competition highlights up-and-coming designers from all over the world—and you too—could be part of this coveted hall of fame, taking your work to new heights.
Interested? A' Design Award & Competition is currently accepting early submissions for this year's round of judging, with a deadline of June 30, 2022. Results will be announced on May 1, 2023.
Designers can submit ideas for over 100 categories, including architecture, product design, packaging design, photography, and more—with further options and sub-categories found here.
Creatives whose submissions are selected will see their work gain international recognition, as the A' Design Award & Competition showcases their designs on thousands of publications worldwide. There will be opportunities for media appearances with press partners & networking opportunities as well.
Furthermore, award winners will receive the prestigious 3D-printed A' Design Award trophy, be included in the World Design Rankings, the license of to use the A' Design Award Winner logo, along with an invitation to the exclusive gala-night event in Italy.
Each work will be judged by an expert jury comprising scholars, professionals, and media members with extensive expertise, following a peer-reviewed process methodology that allows for entries to be judged via anonymous voting.
Take on the challenge by registering your work here by the early submission deadline of June 30, 2022.
If you're looking to be inspired, here are some of the last year's winners from a slew of disciplines to get your creative juices flowing.
O3Connect Stool
by TzuWei Chang, KaiLi Chang and RouChun Wang
"A circle is a harmonious pattern, giving people a sense of completeness, harmony, and inclusiveness," explain designers TzuWei Chang, KaiLi Chang, and RouChun Wang. Referencing the infinite circle of Yin-Yang, the O3Connect Stool combines wood and leather—soft and solid—into three interlocking circular units, as an embodiment of the circle of life.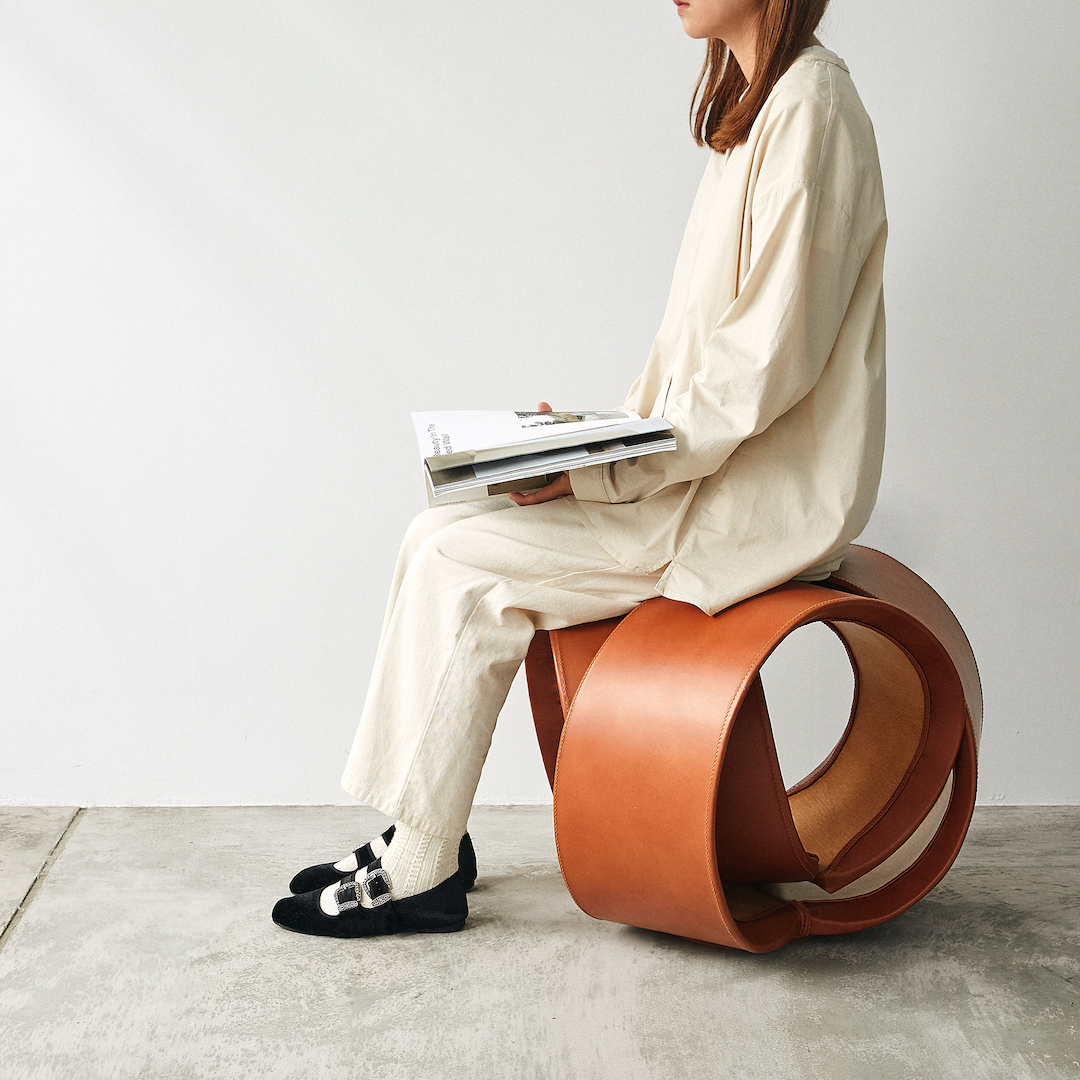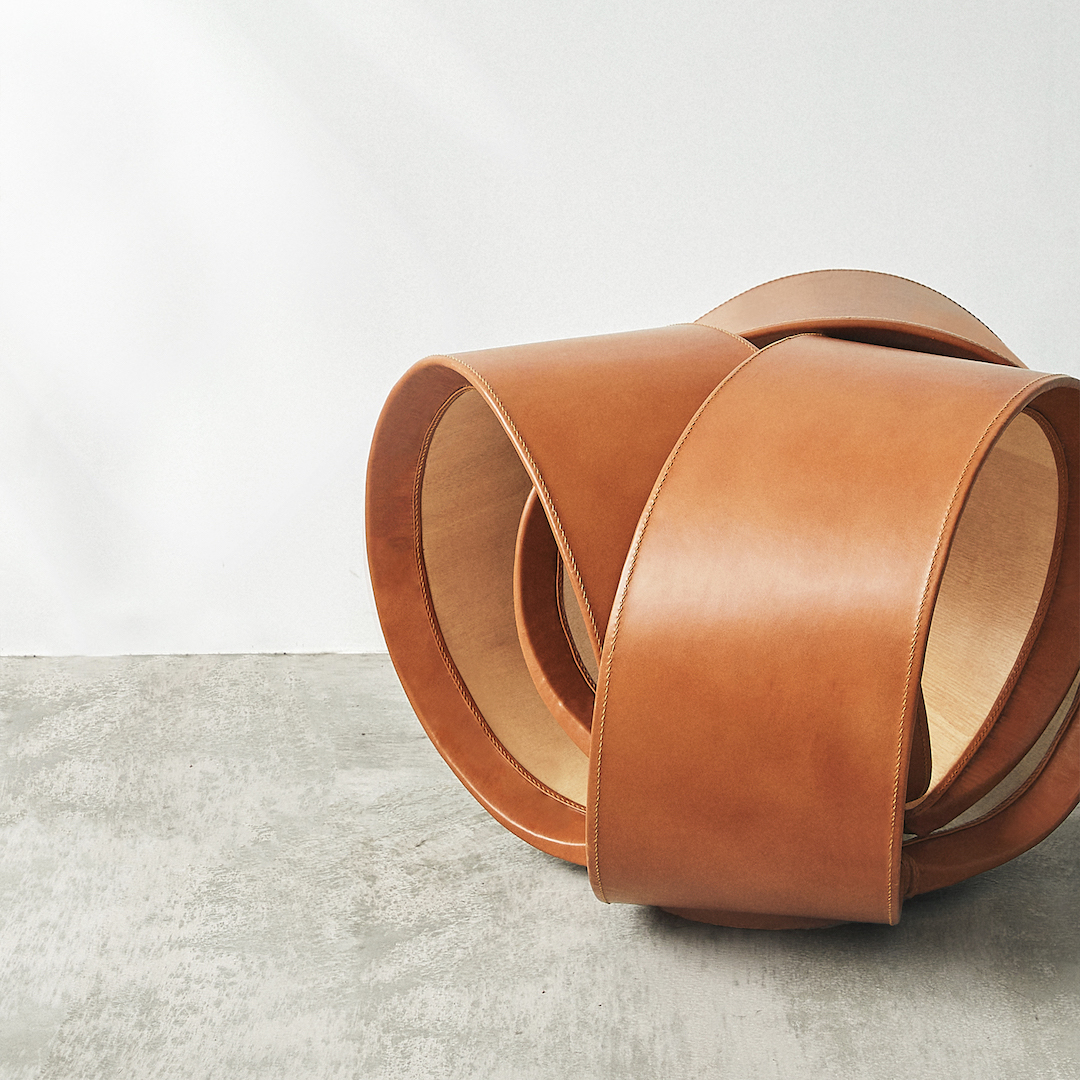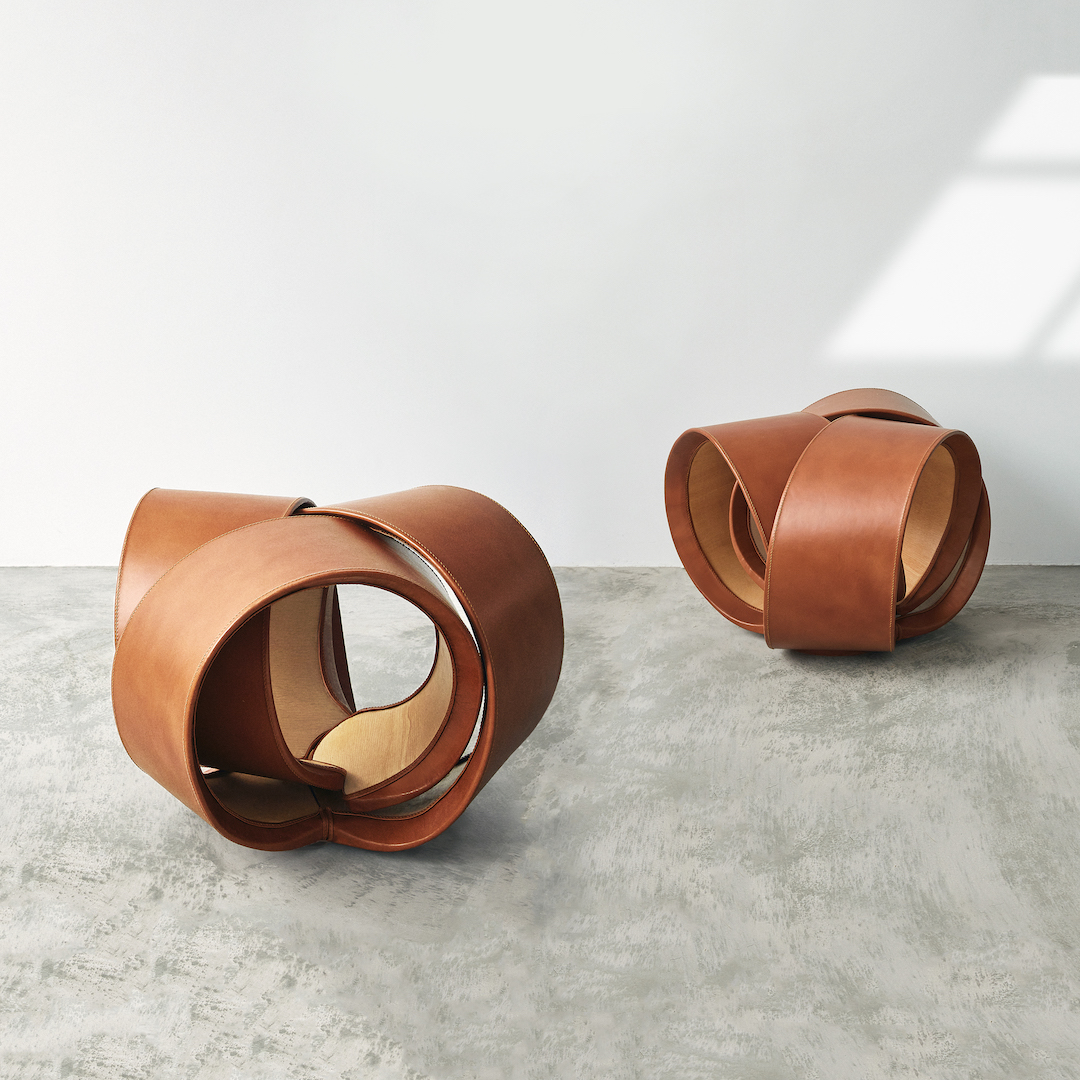 Multifunctional Mirror
by Ping an Xue
The Multifunctional Mirror integrates the utility of a coat rack, dressing mirror, shoe mirror, and storage tray into one compact unit, solving a common problem many small-space dwellers face. Created based on the principle that "less is more," the solution aims to provide its users with a one-stop solution, allowing them to enjoy a sense of ease in the every day.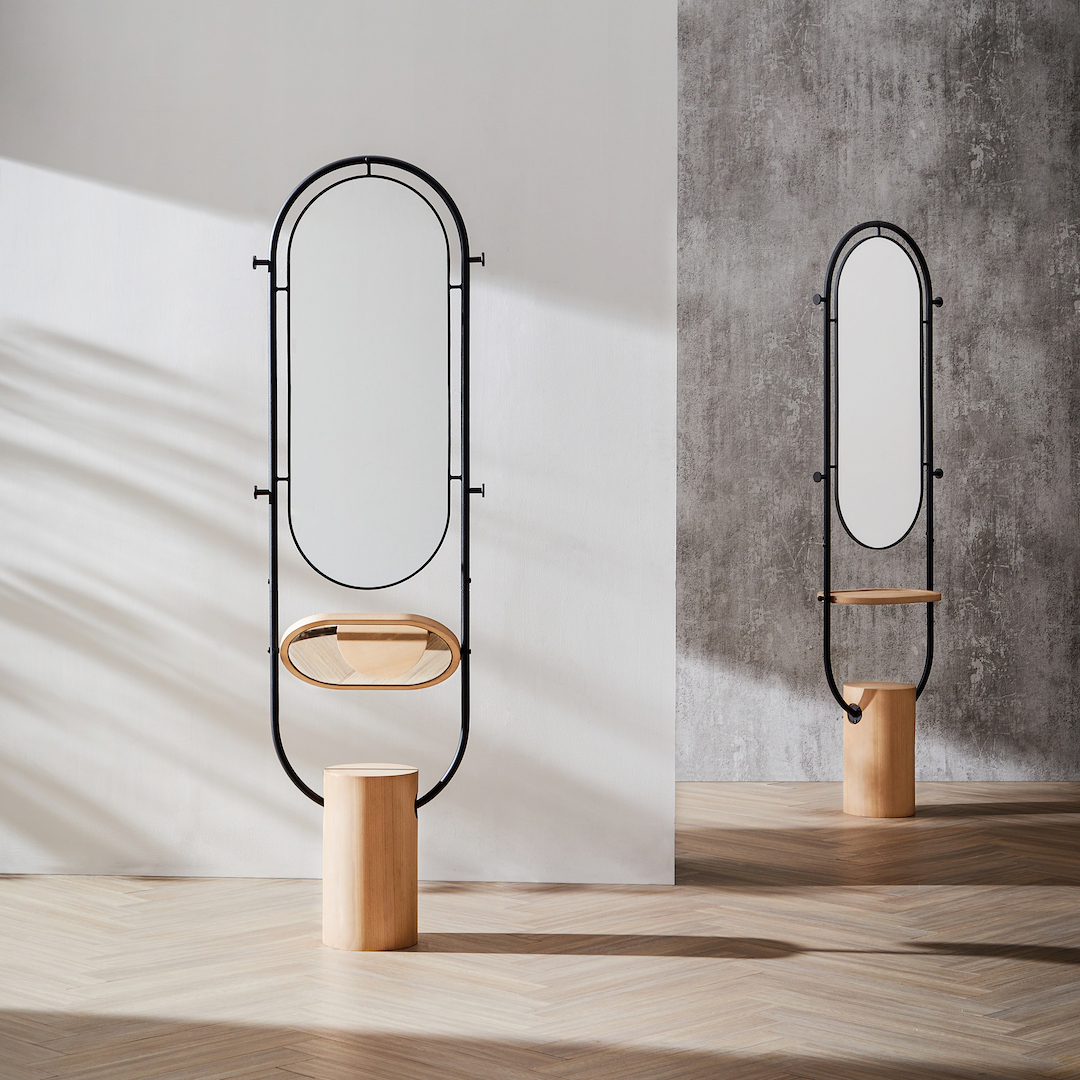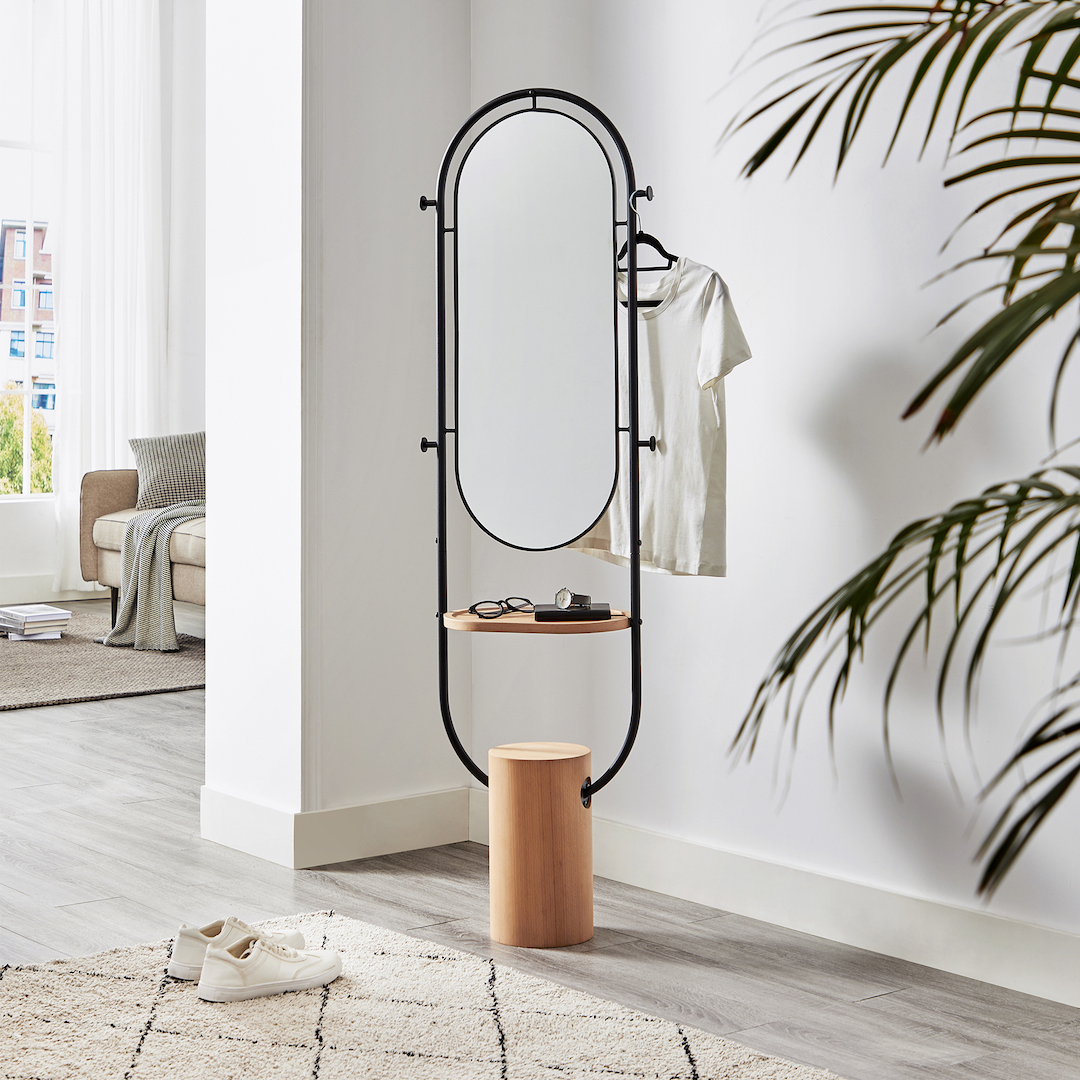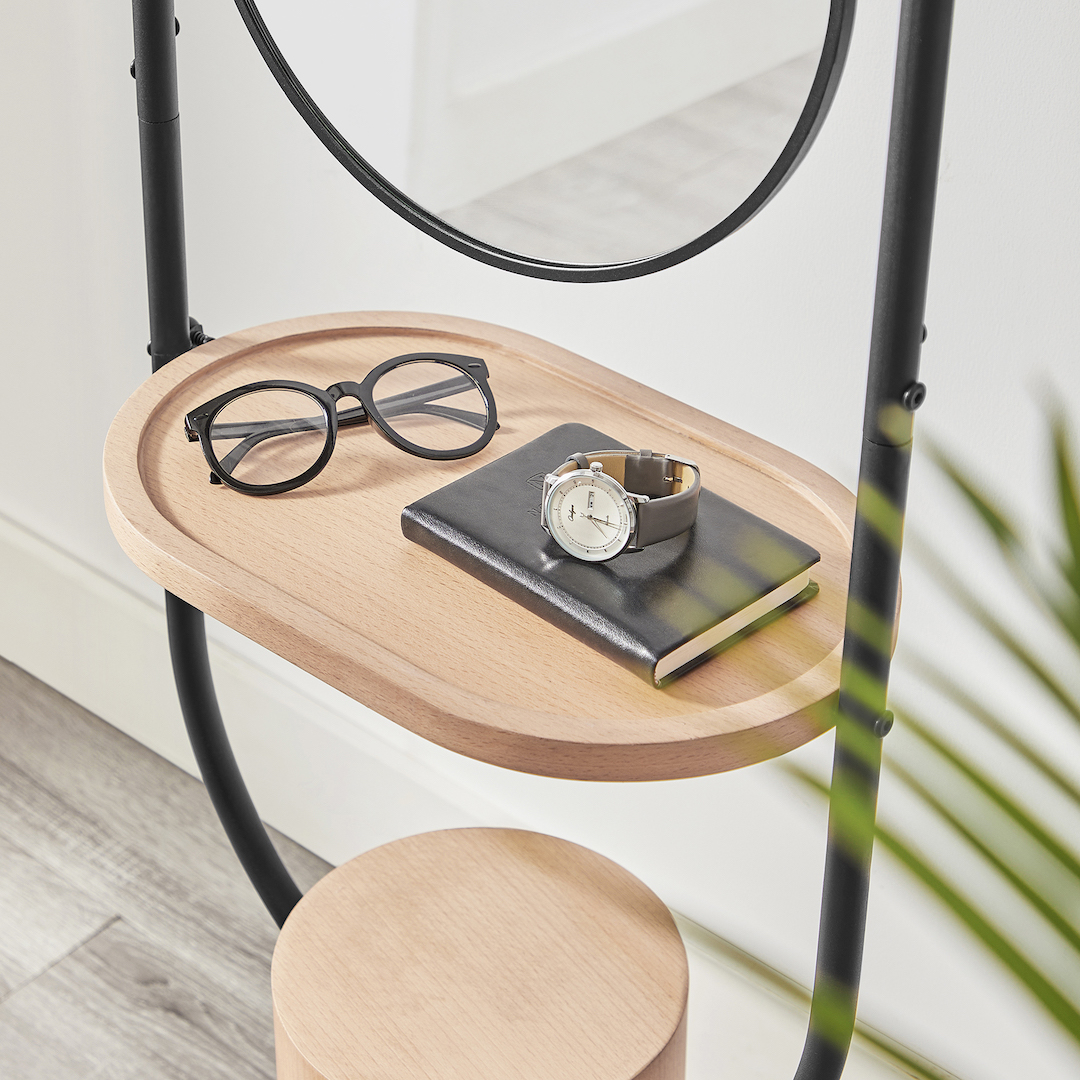 Guardians Furniture Set
by Kamran Afshar Naderi
"For millennia, animals have been an inseperable part of human life. Zoomorphic motives dominated prehistoric art, and have survived up until our era," muses designer Kamran Afshar Naderi. Drawing inspiration from positive human-animal relationships, The Guardians is a limited-edition line of furniture designed to "evoke positive emotions," and pay homage to animals as a source of inspiration for creatives through time.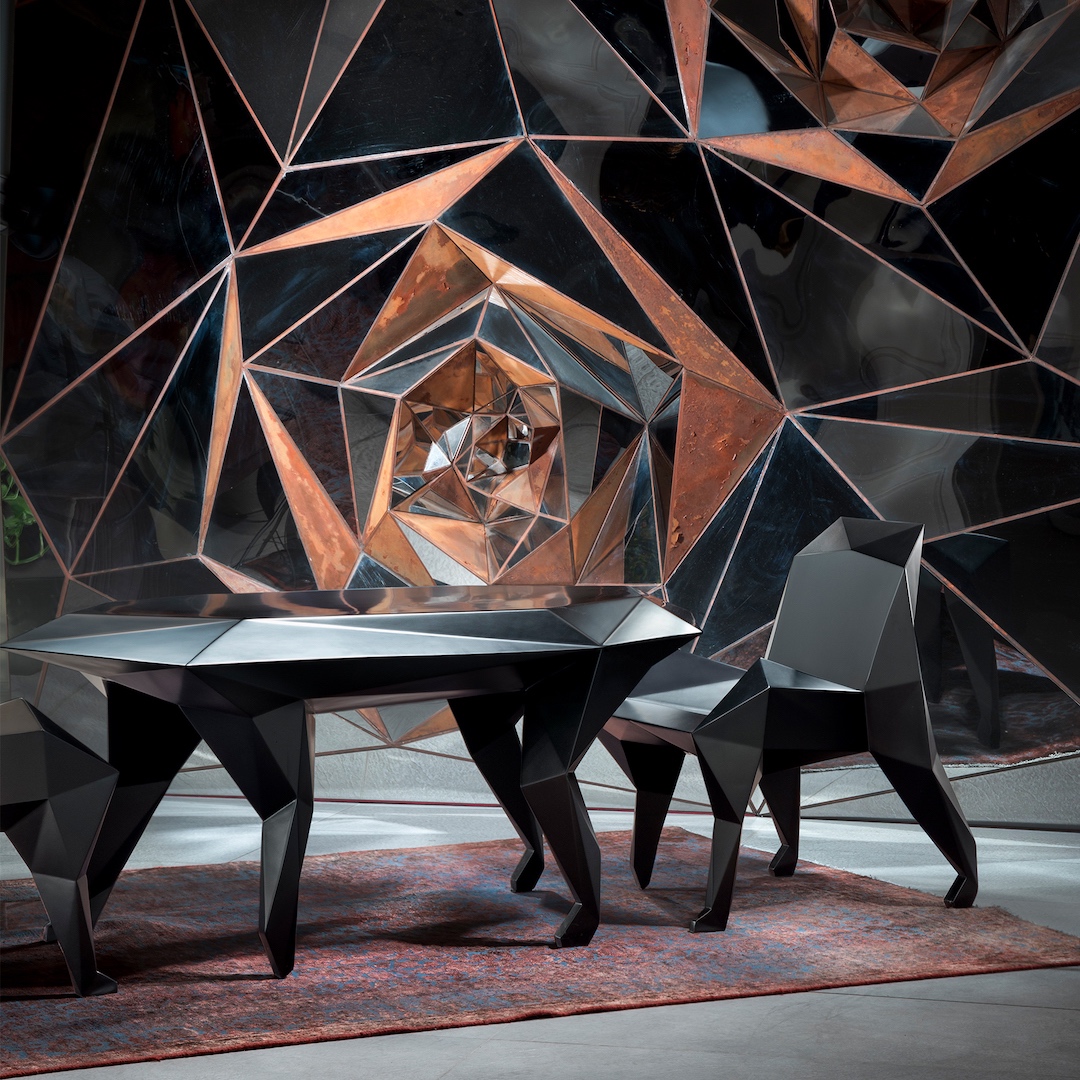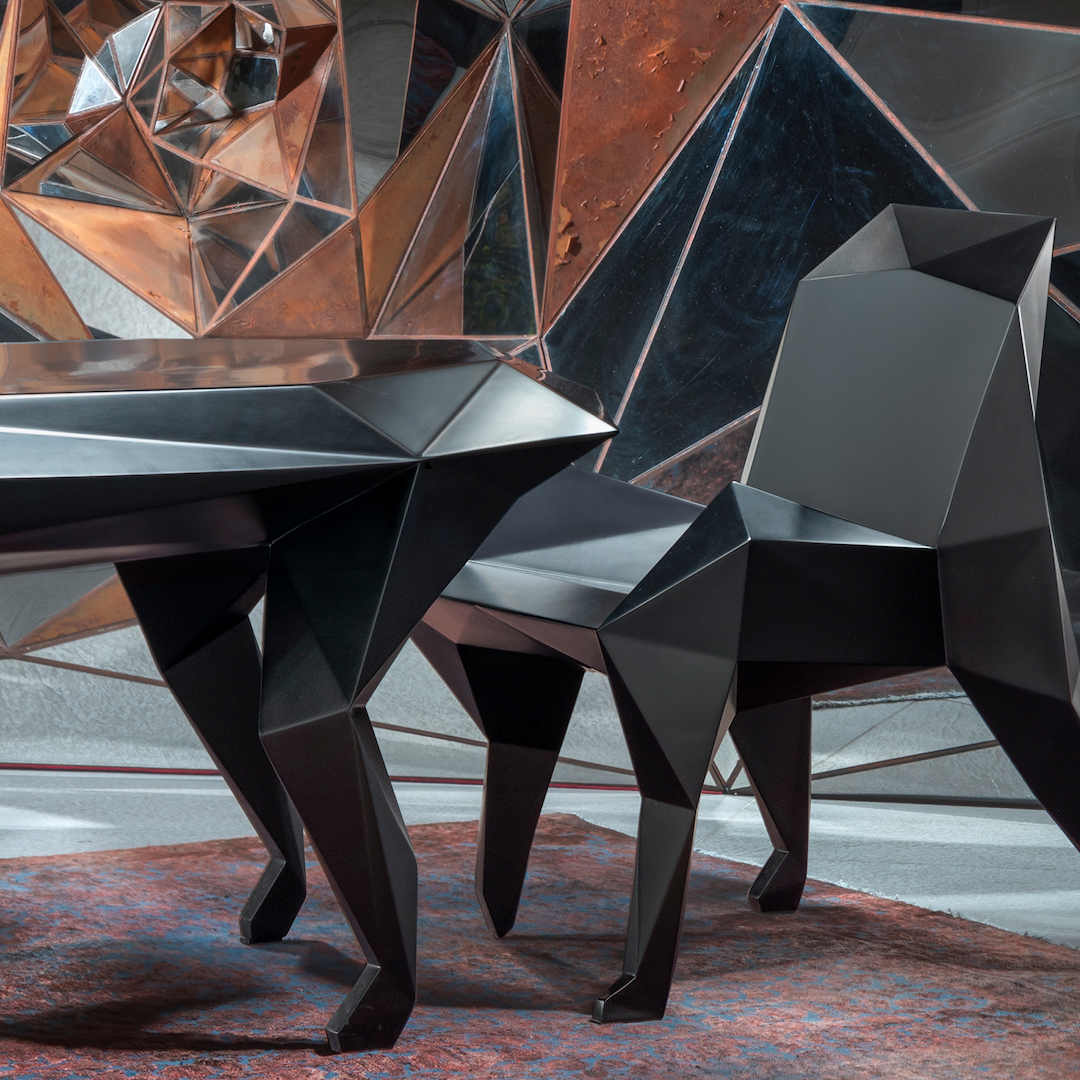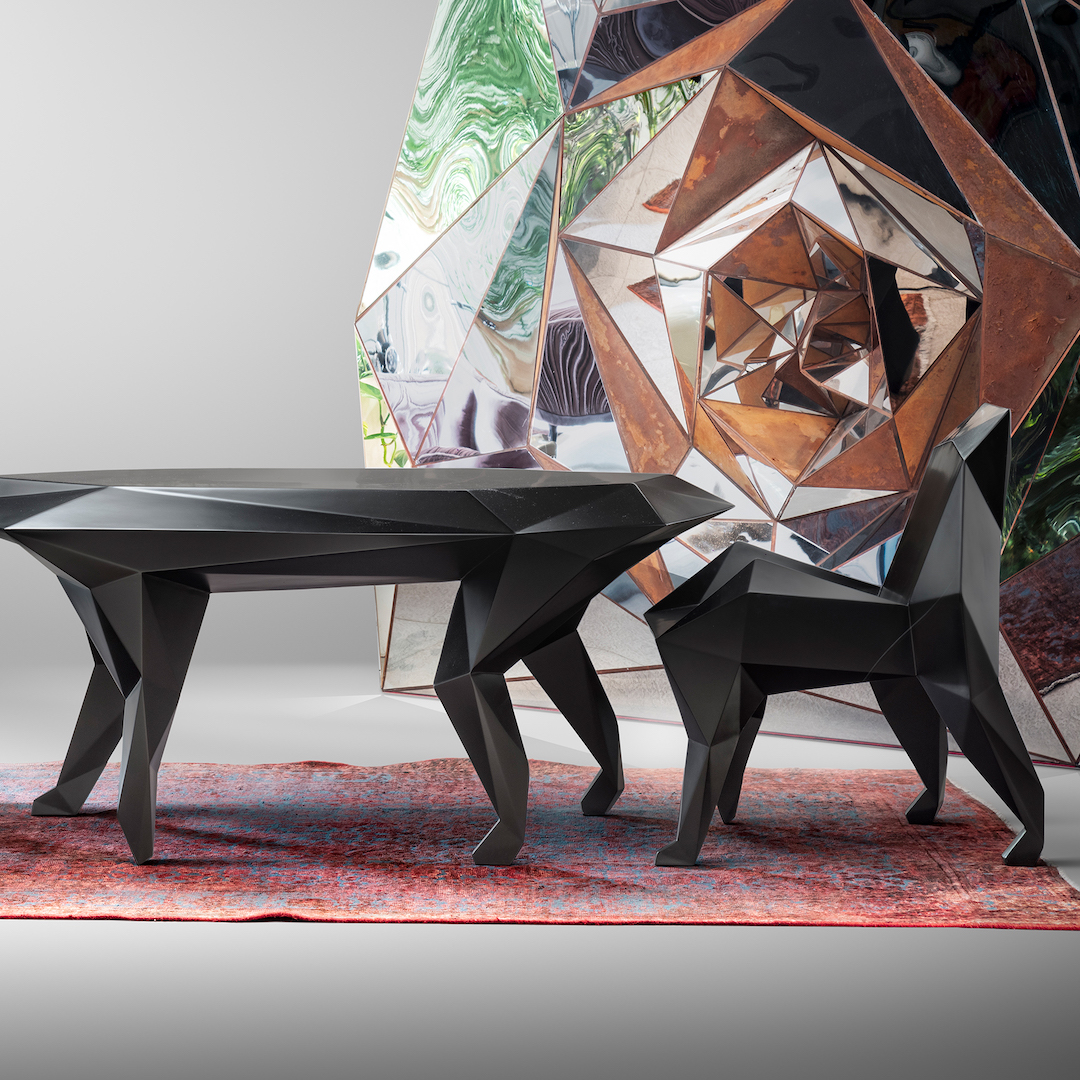 Johnnie Walker Limited Edition Packaging
by Ofen Hu
Tapping on the Chinese idiom "blue is extracted from the indigo plant, but is bluer than it," designer Ofen Hu creates the theme of "EMOTIONS COME FROM BLUE," adopting cultural themes of the Mid-Autumn Festival to reimagine one of the most recognizable whiskey bottles in the world.
The packaging design, which features a double-door opening, was inspired by the motifs of doors and windows in orthodox architecture, inciting feelings of "reunion and emotion" and "presenting an intriguing experience of the traditional Chinese festival."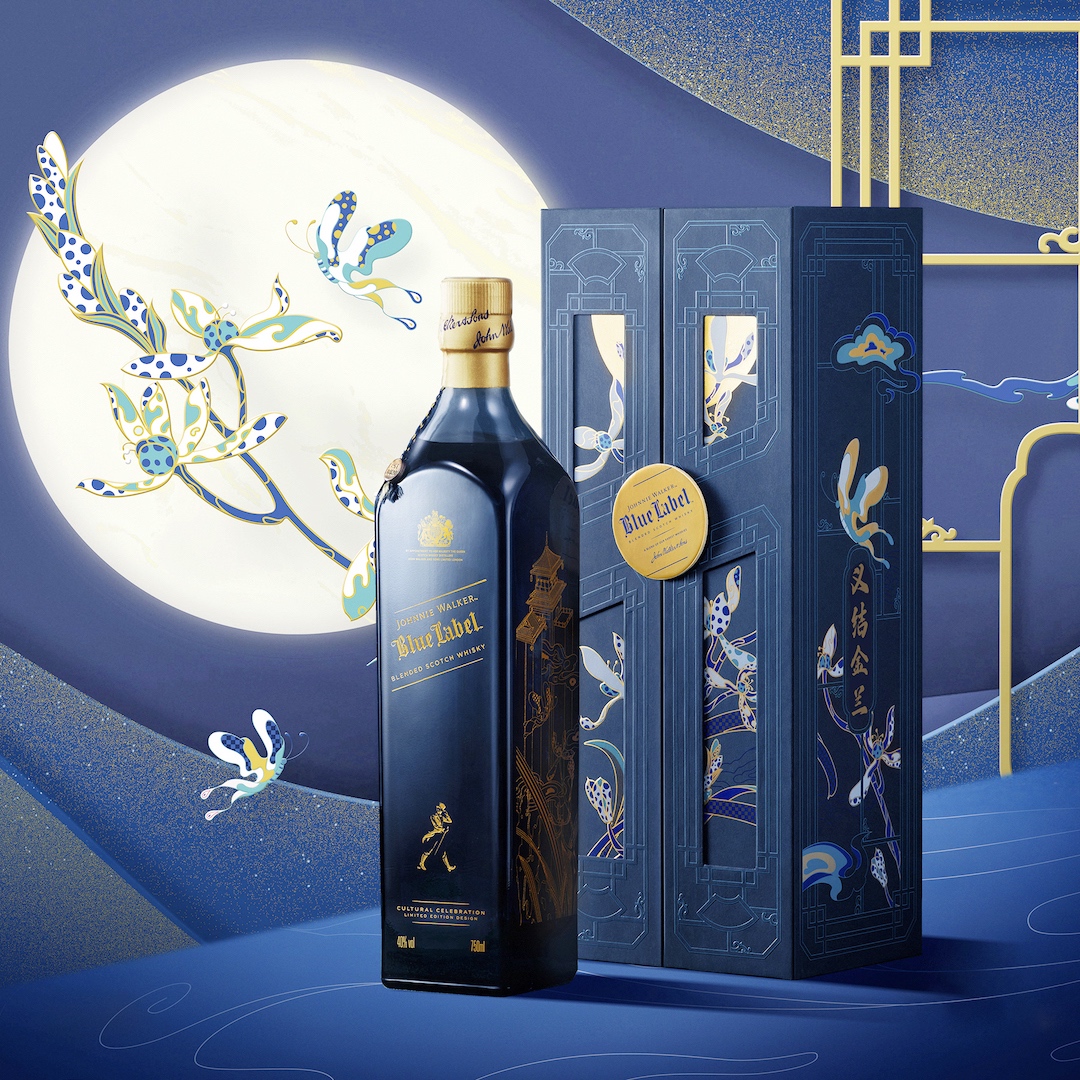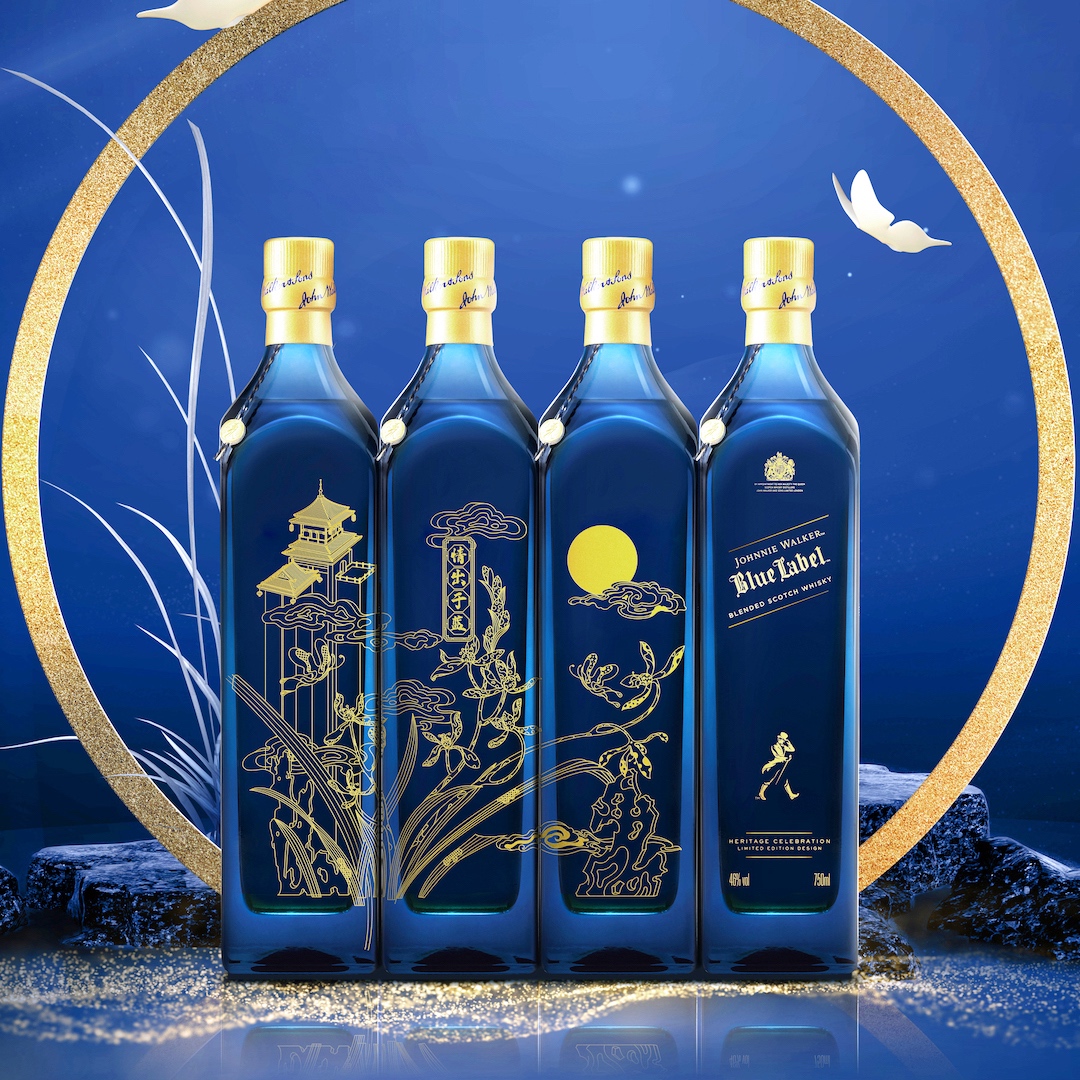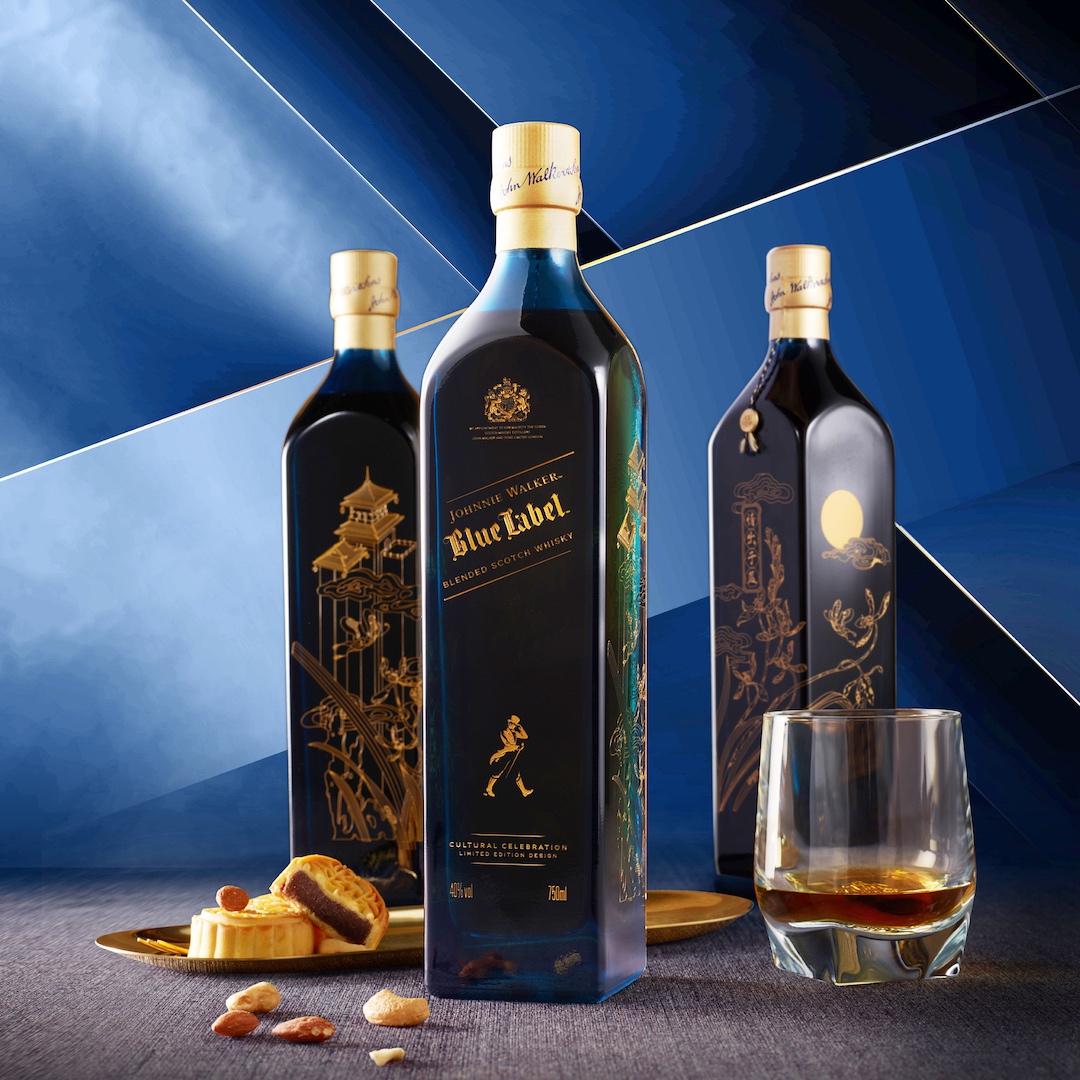 Have a Nice Can Food Packaging
by Kaoru Mizuno - Mother Inc
Reimagining the packaging design for a Japanese seafood restaurant's handmade craft canning brand, designer Kaoru Mizuno incorporates elements of the sea to enhance the draw of the ubiquitous can. Adding a handle made of rope found in a fishing port, and adorning the gift box in orange (the sun) and blue (the sea) with illustrations of fish, the motifs on the cans can be arranged side-by-side to form an in-store display of "the boundless sea."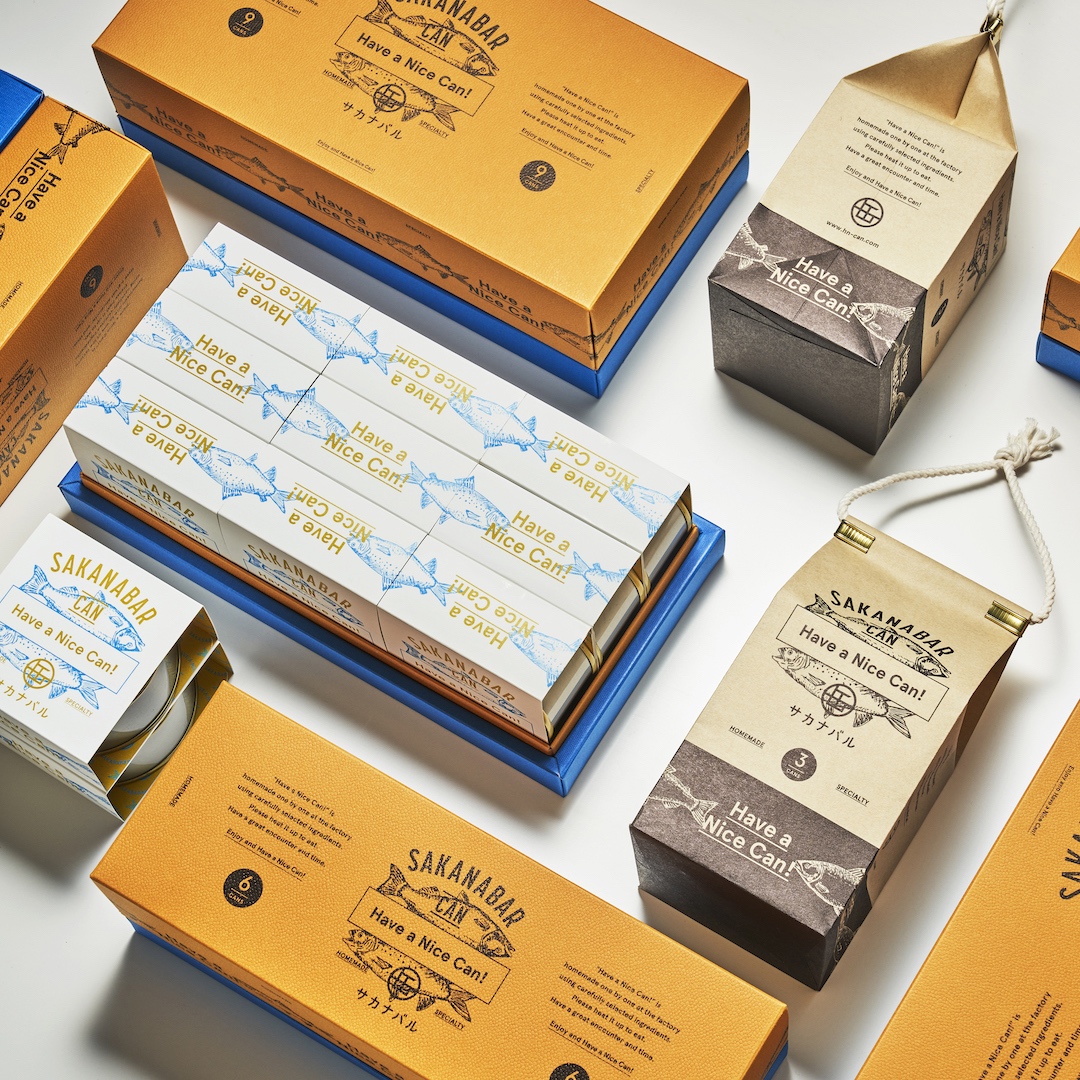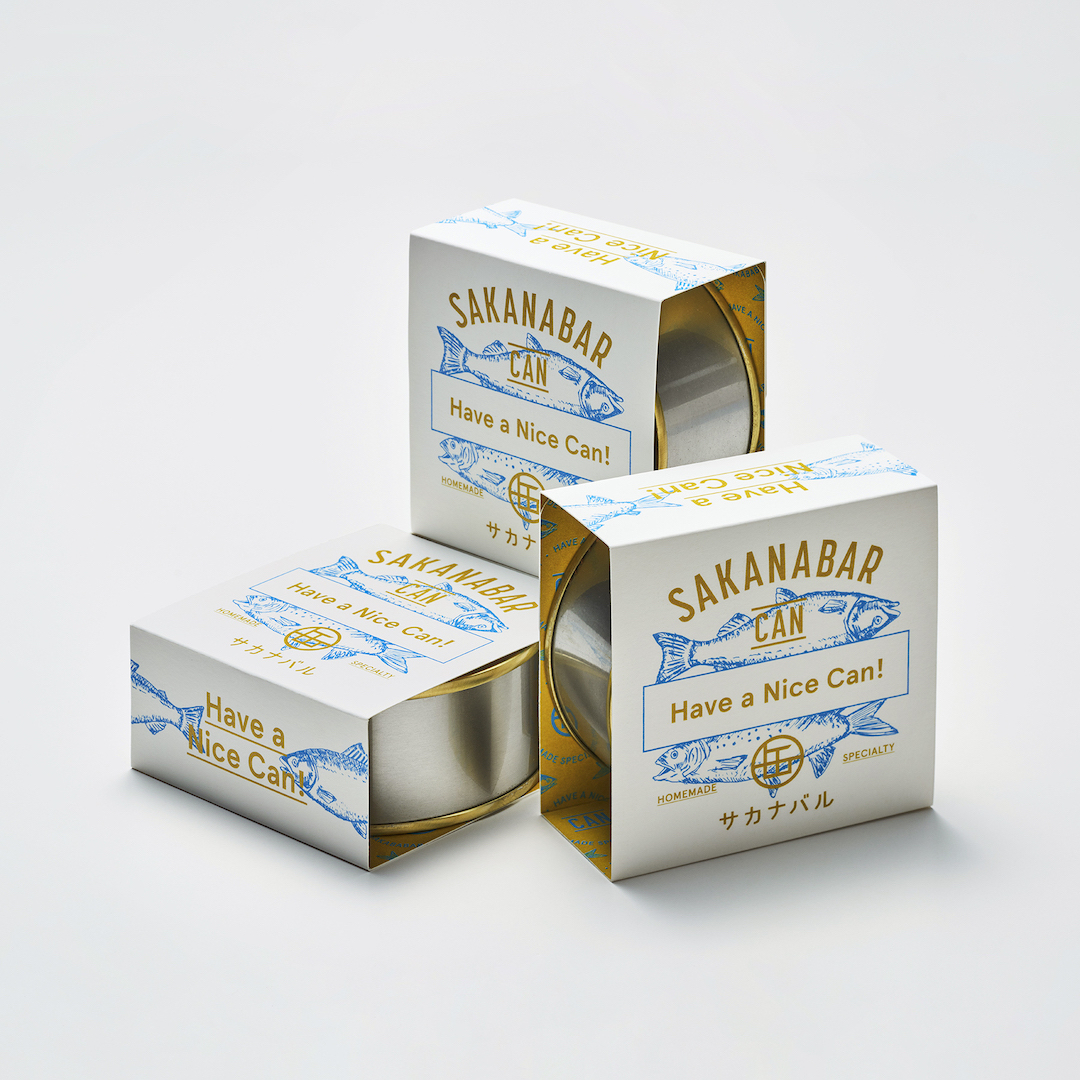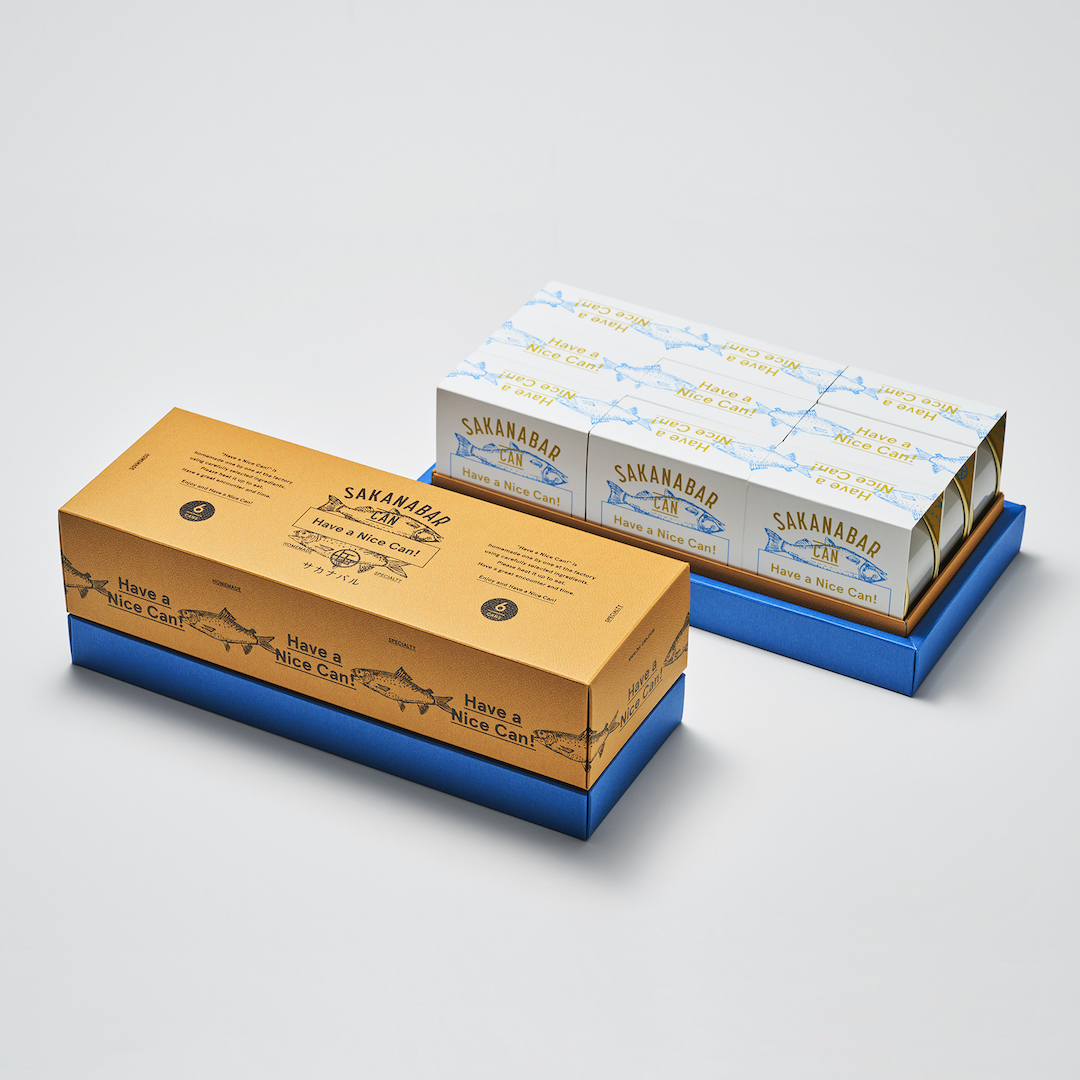 From the Forest of Rusk Snacks
by Shoichiro Takei and Eriko Kunikata
Basing the design on the world of picture books, designers Shoichiro Takei and Eriko Kunikata adorn the packaging with various animals thought to live in the Forest of Rusk, each using a natural shaping technique to enhance the appeal of the characters. Manufactured by a long-established bakery located in a regional surrounded by nature, the design aims to portray its "soft image" in lush natural surroundings as reflected in its name and adorable animal motifs.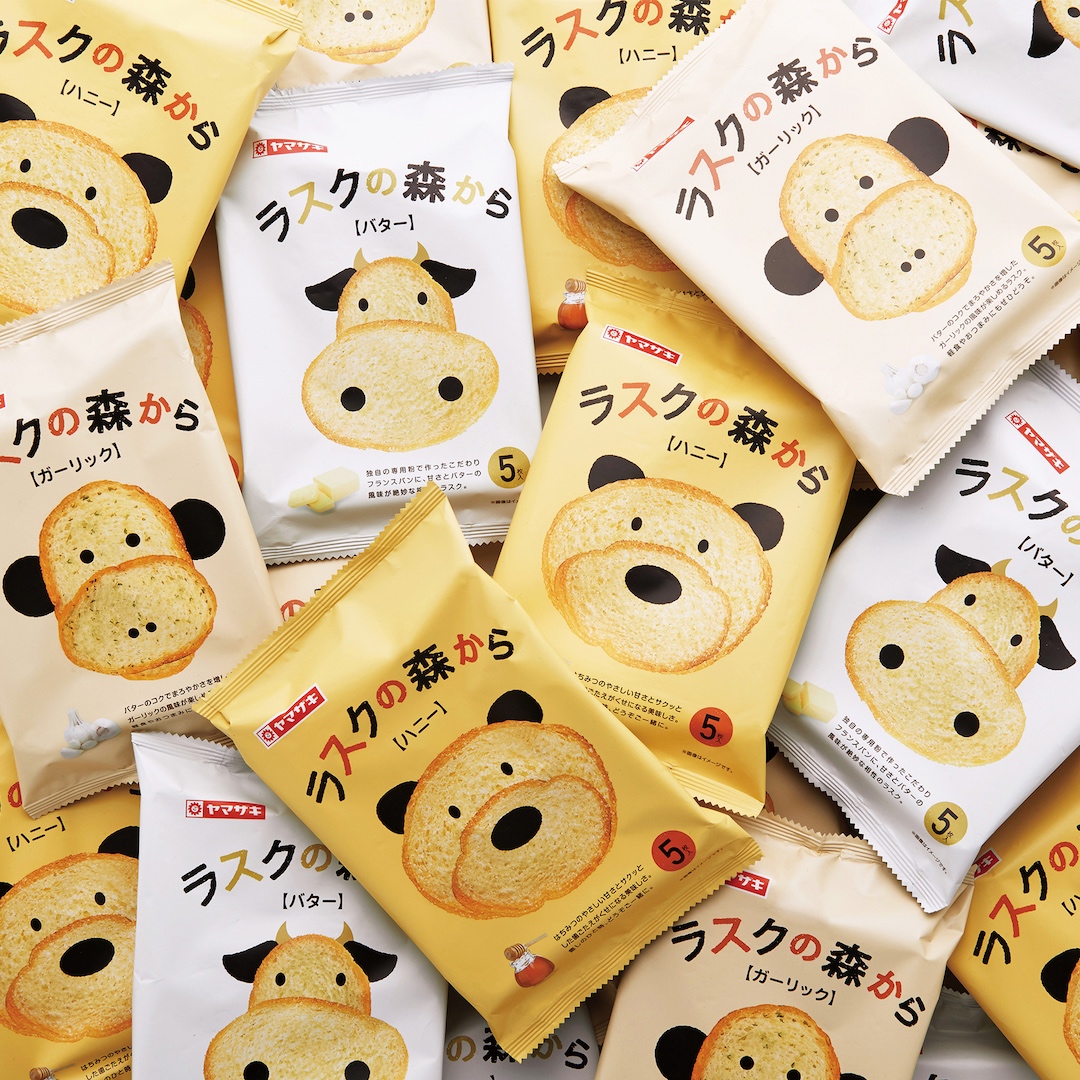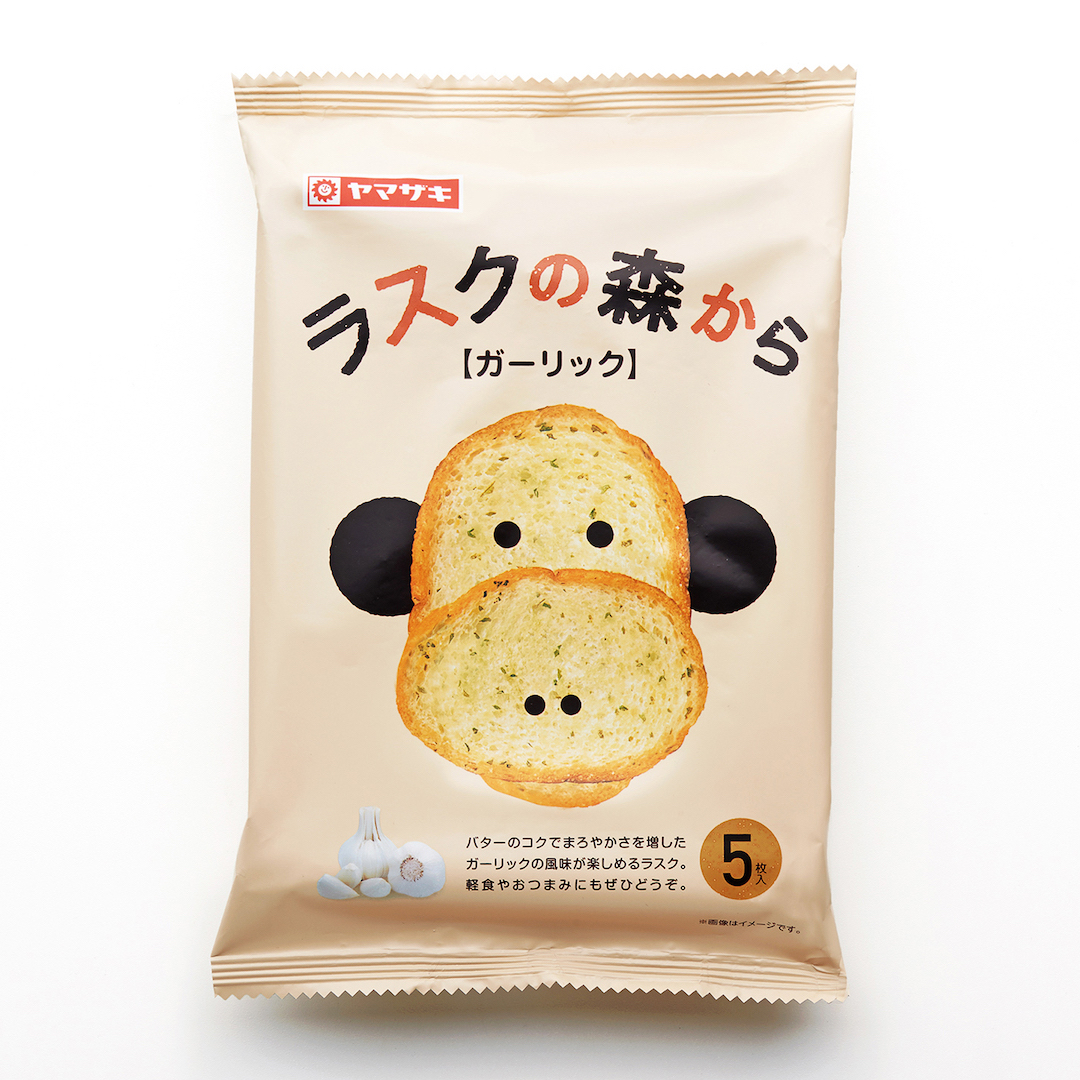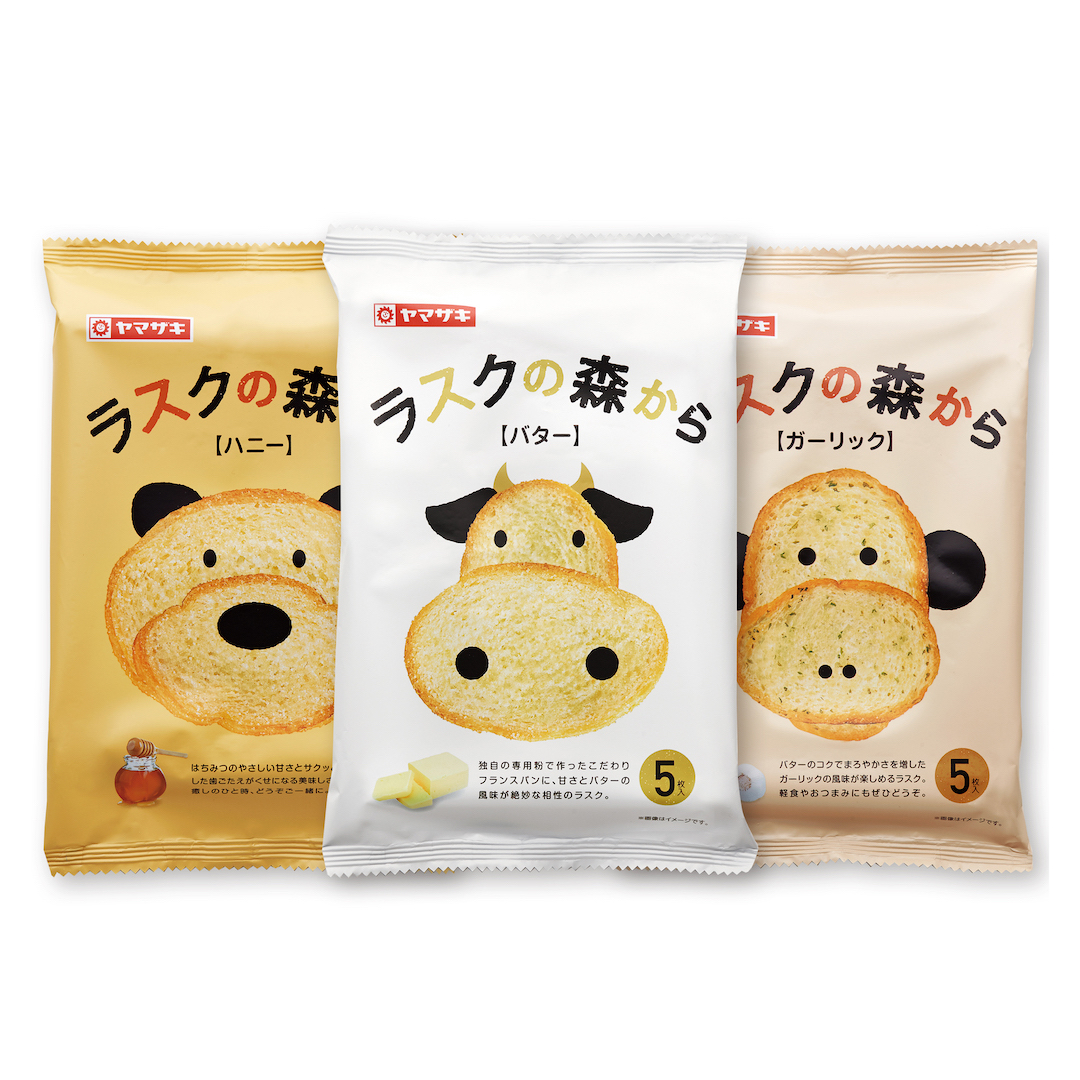 37 Interactive Entertainment HQ Highrise Building
by Guowei Zhang
To depart from stereotypical coprorate culture and create a space integrated with joy, designer Guowei Zhang balances the building's architectural form, spatial experiences, and other factors, including ventilation and lighting. The design hopes it can bring occupants "joyful spatial perception, spiritualo inspiration, and a sense of belonging to their workplace and life in general."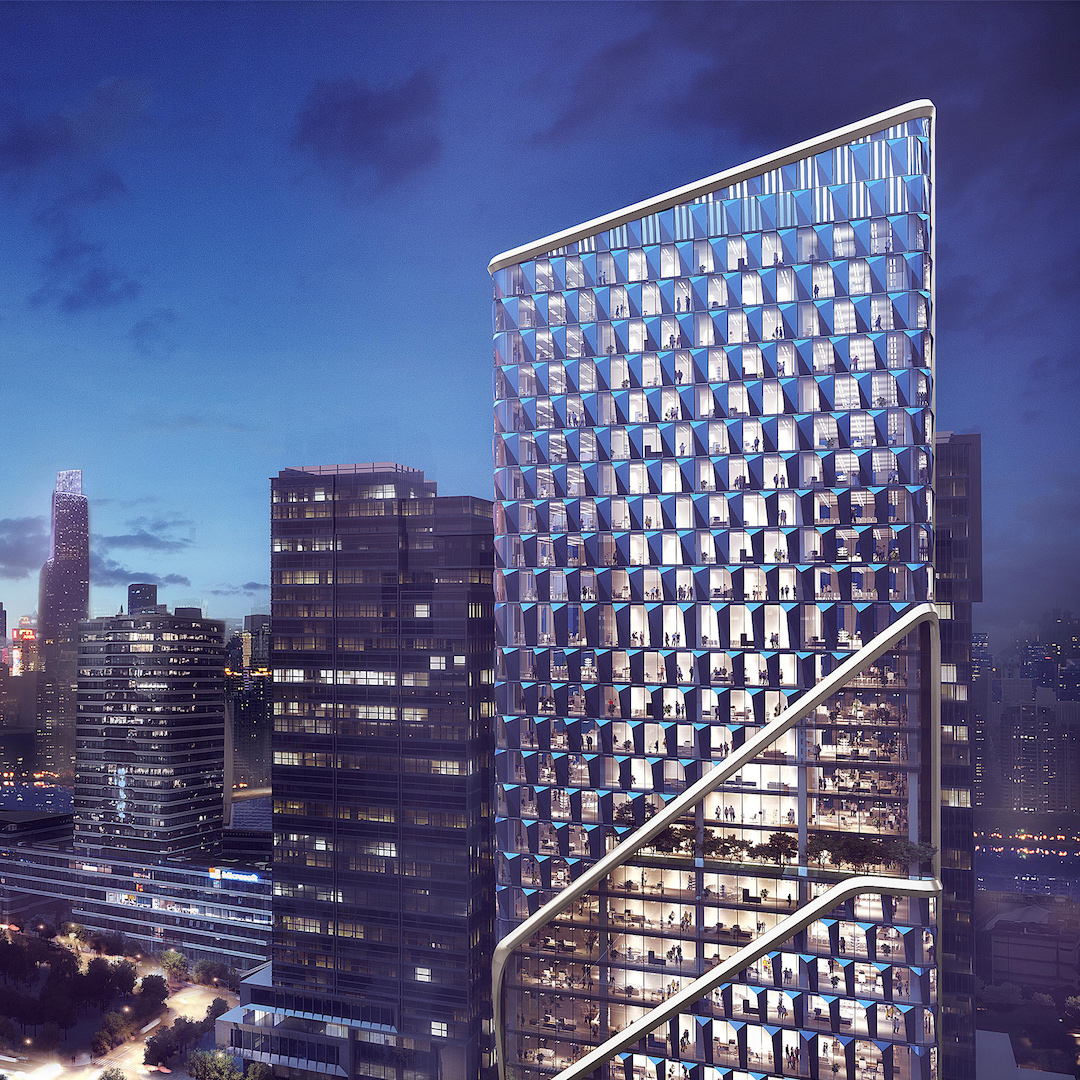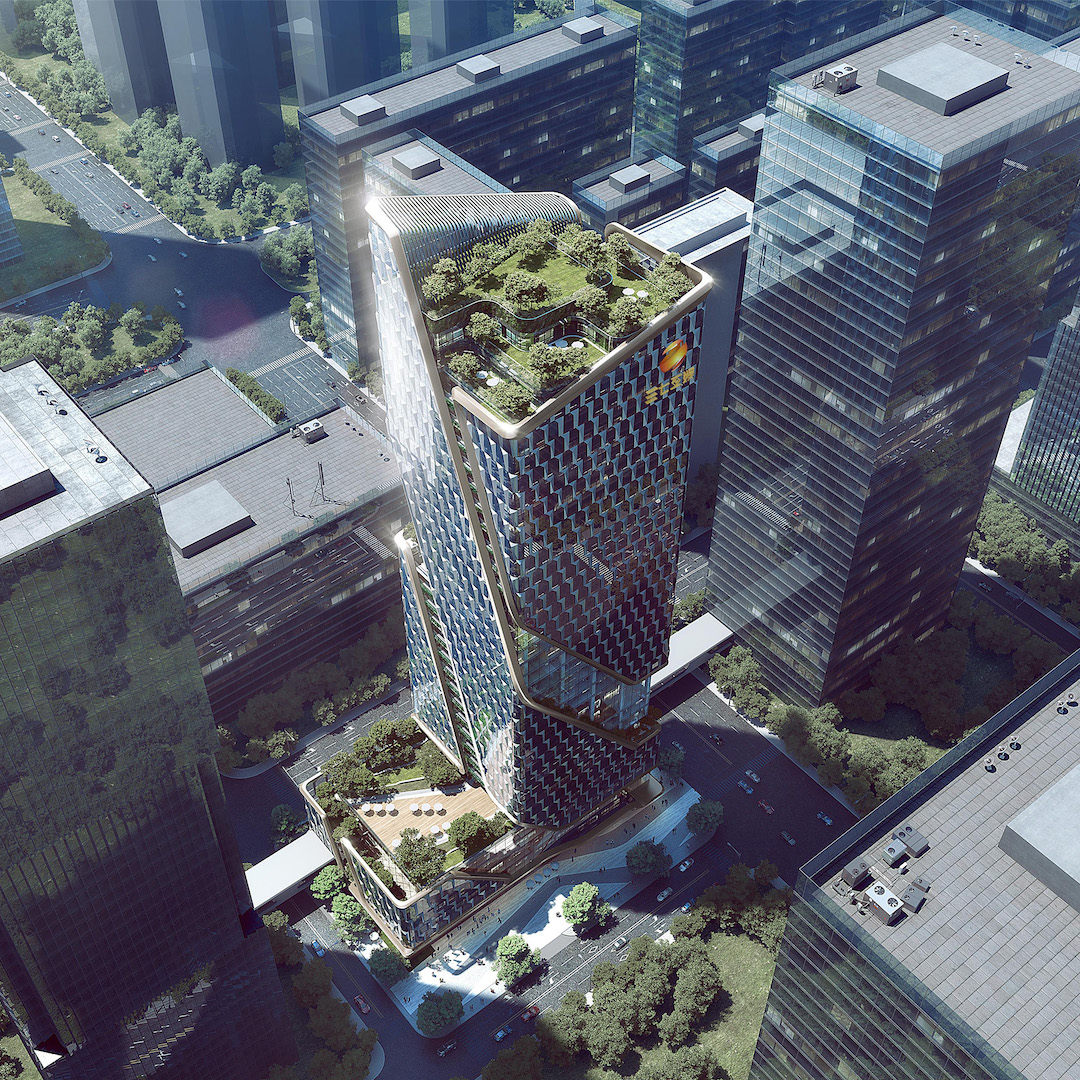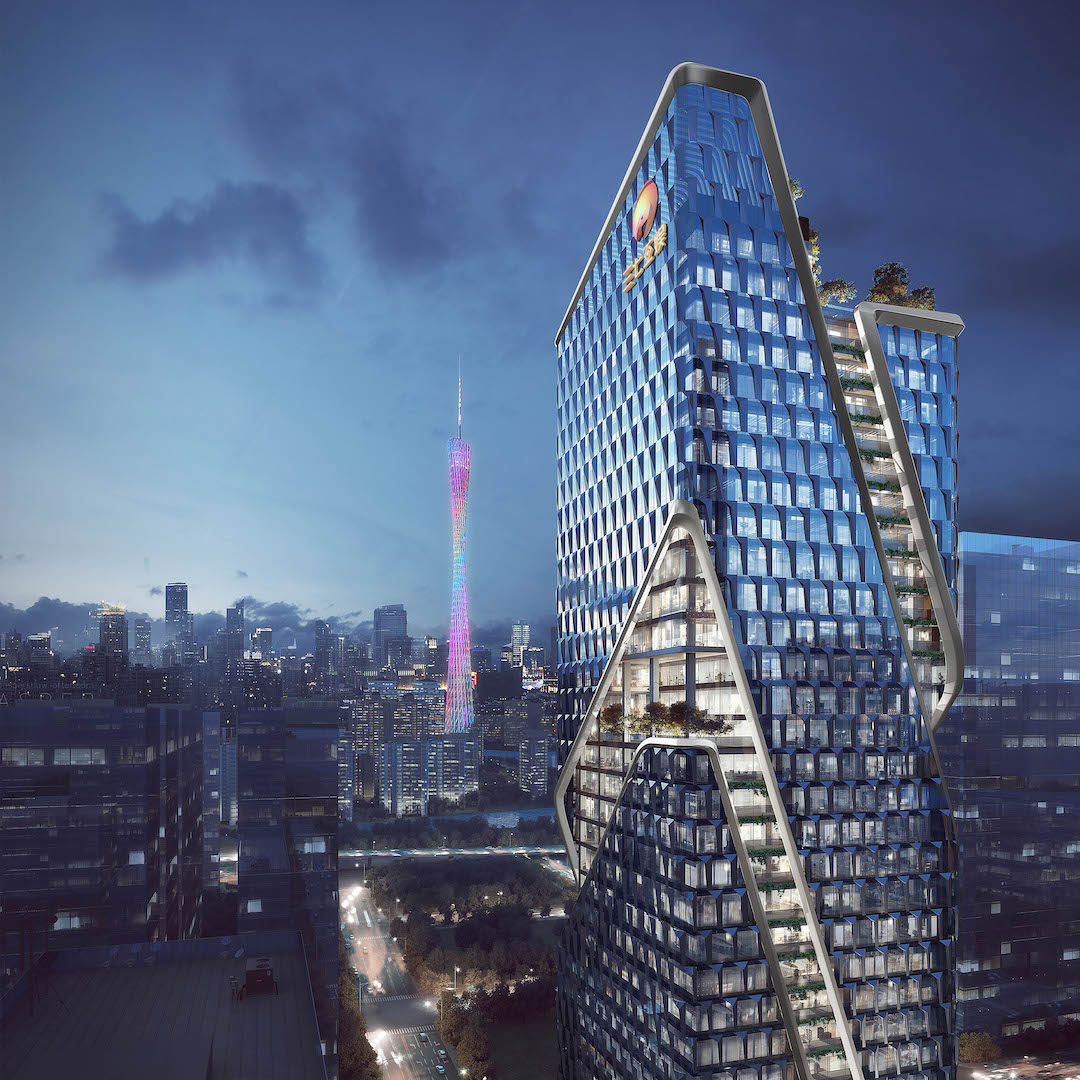 Rice Wine Town Reception Room Cultural Exhibition
by Wei Zhang and Kesuo Wu
Making full use of the site's surrounding landscape, designers Wei Zhang and Kesuo Wu stack the three-story building from south to north, forming a series of roof terraces that overlook the gorgeous Dashu River. Inspired by the "strong functional adaptibility of traditional wooden frame architecture," the boundary between the structure's interior and exterior is blurred, creating "a direct connection with the water surface."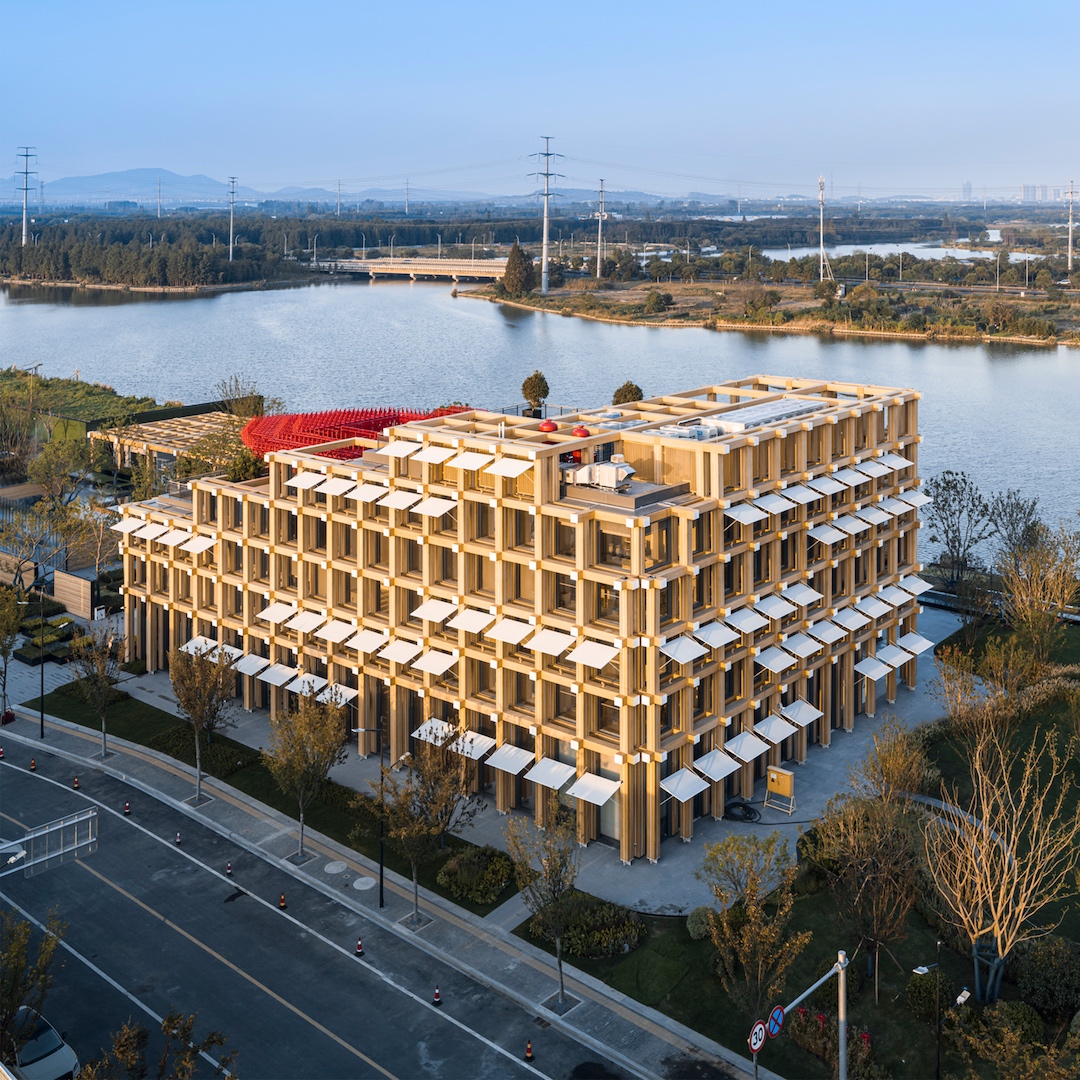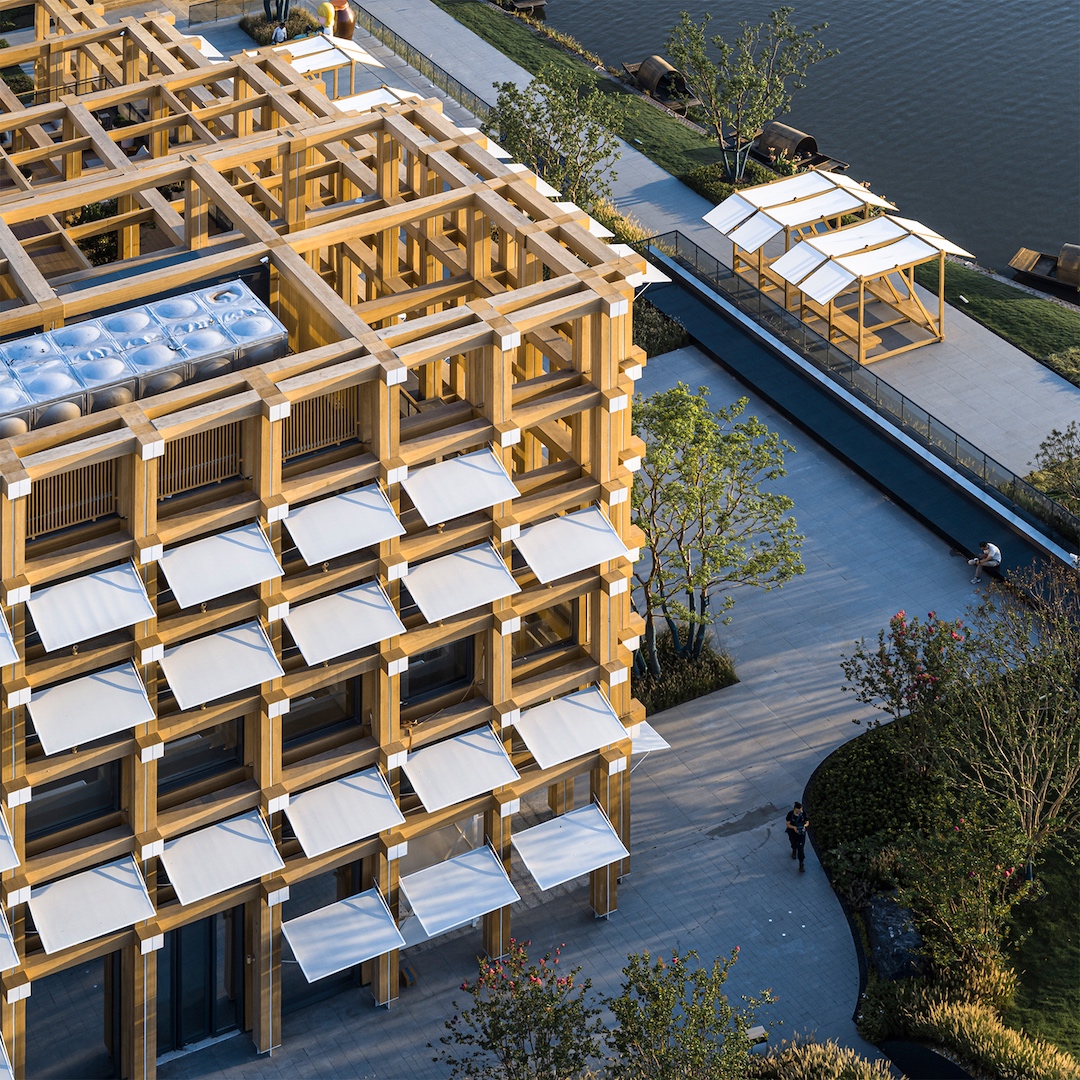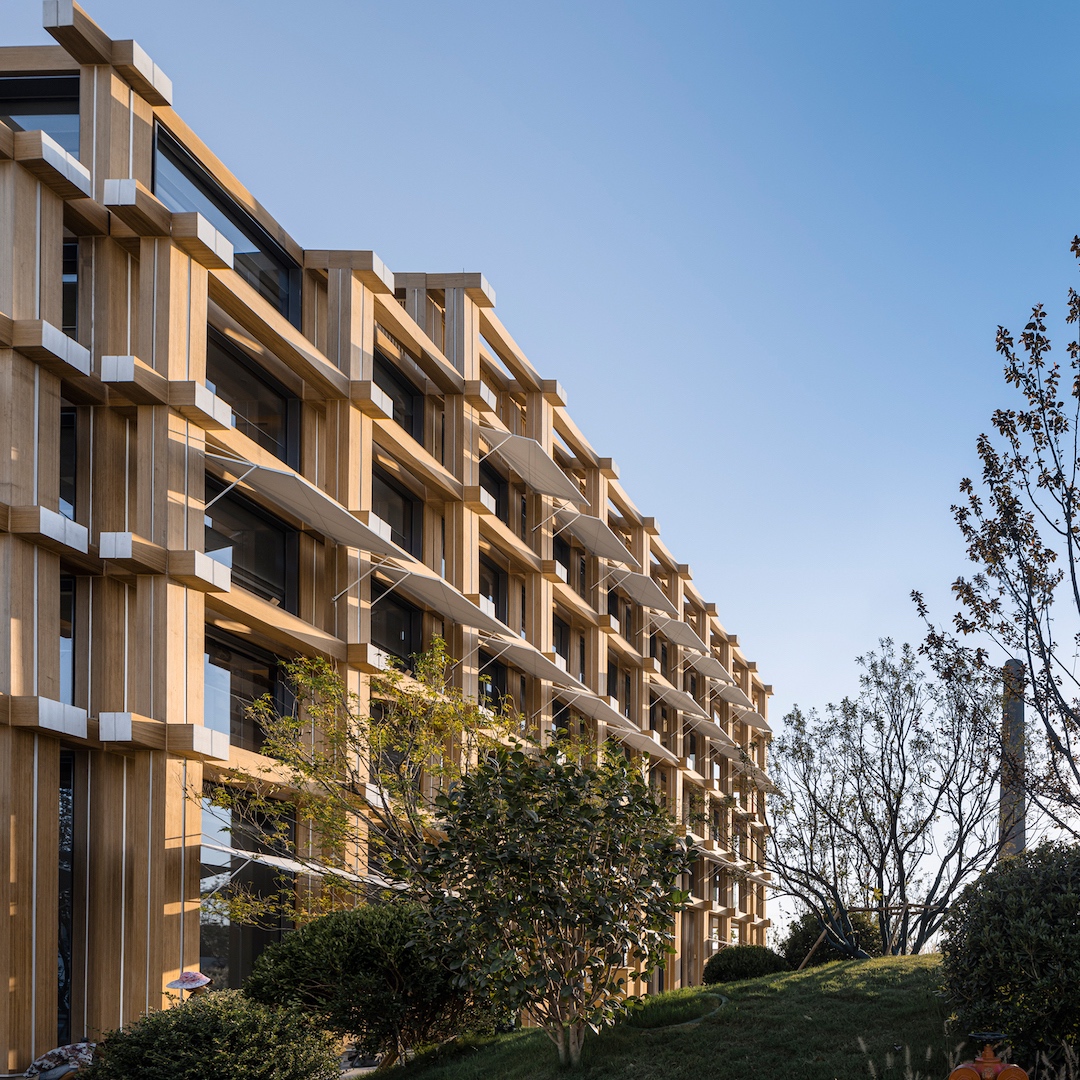 The Farmhouse Residential Architecture
by Boguslaw Barnas
The Farmhouse transforms a rural homestead into a modern residential manor, paying special attention to integrating the spaces and inner courtyard with the surrounding landscape. Across five separate barns, the structure combines a garage, gym, children's zone, main hall, kitchen, study rooms, living space, private bedroom, courtyard, and terrace all into a singular, connected living space.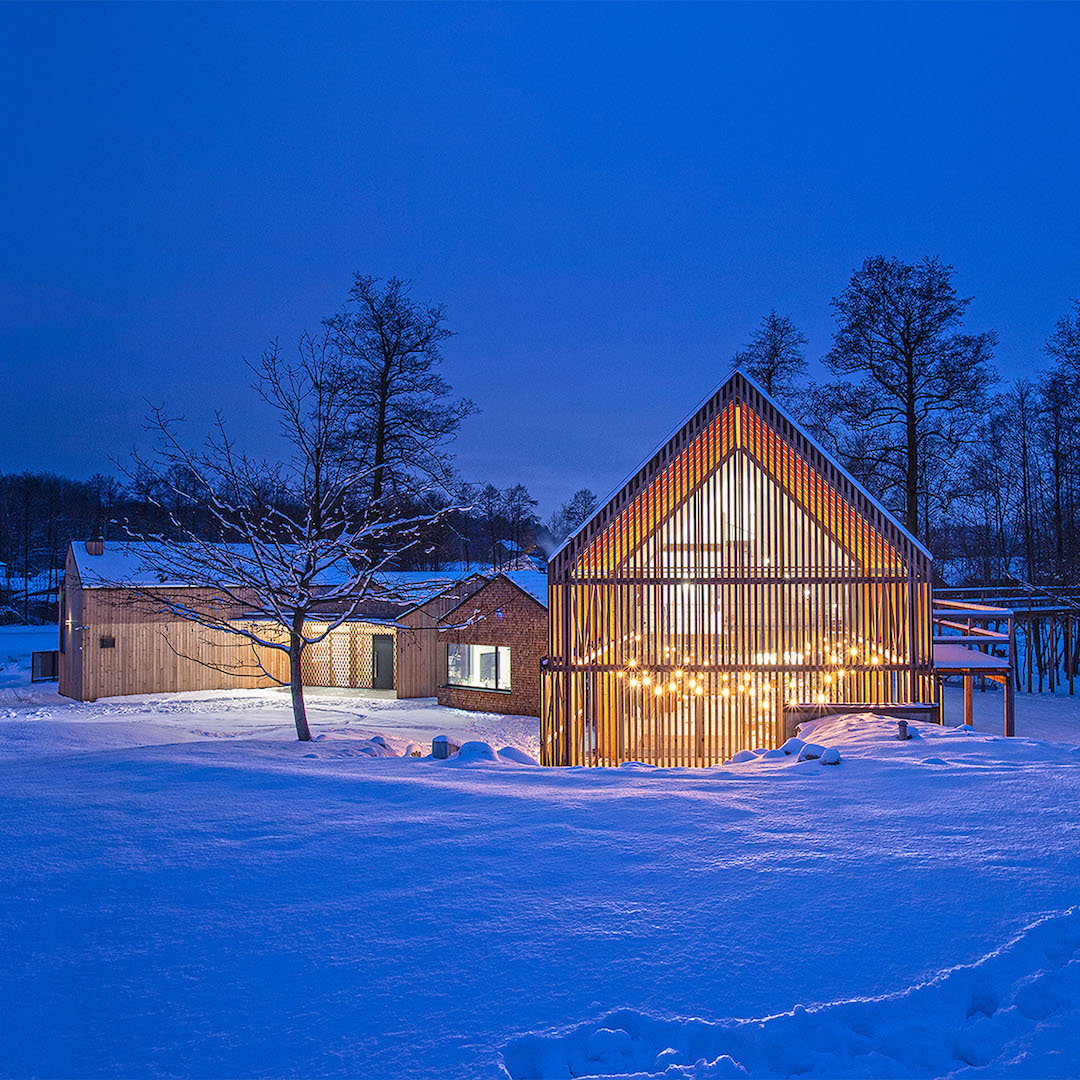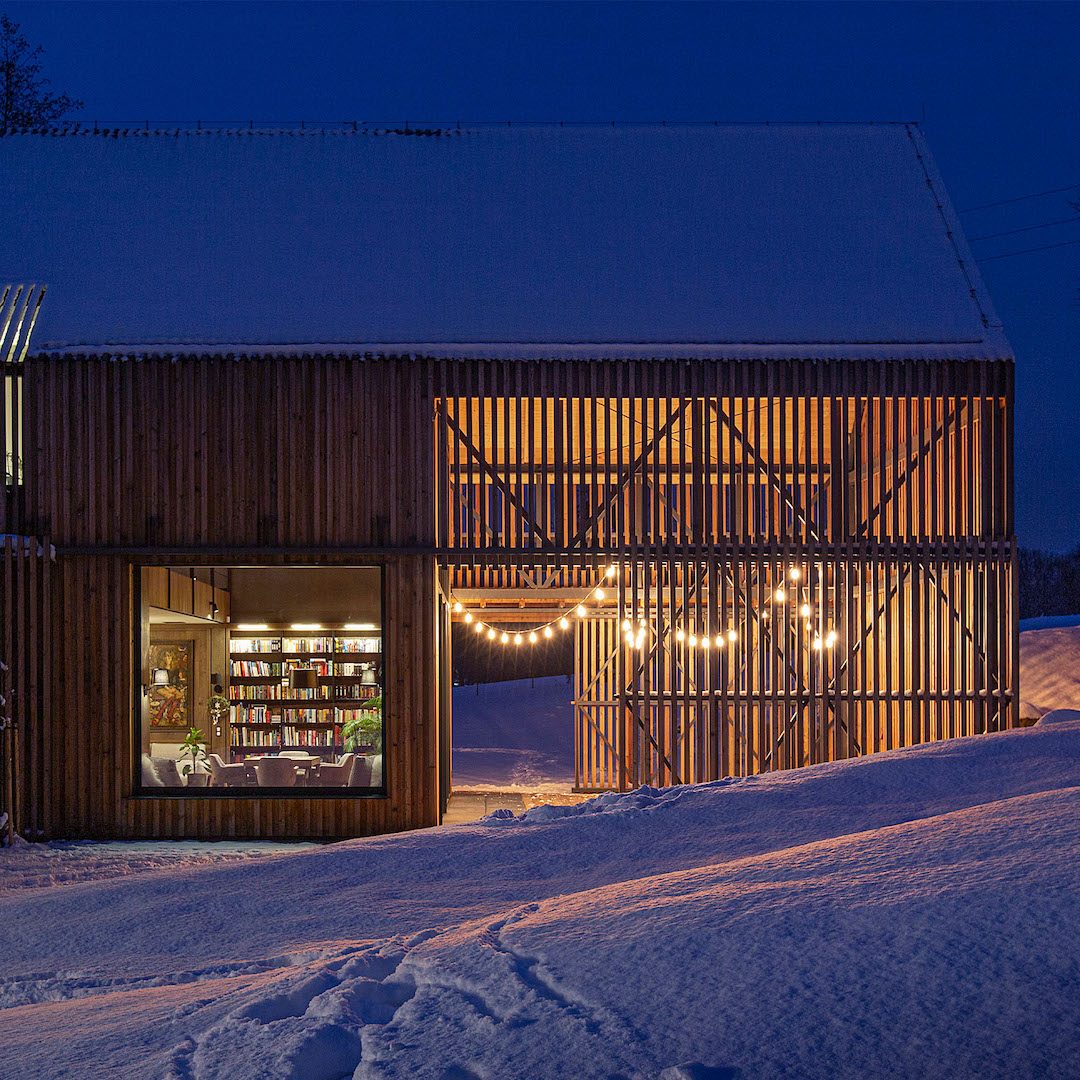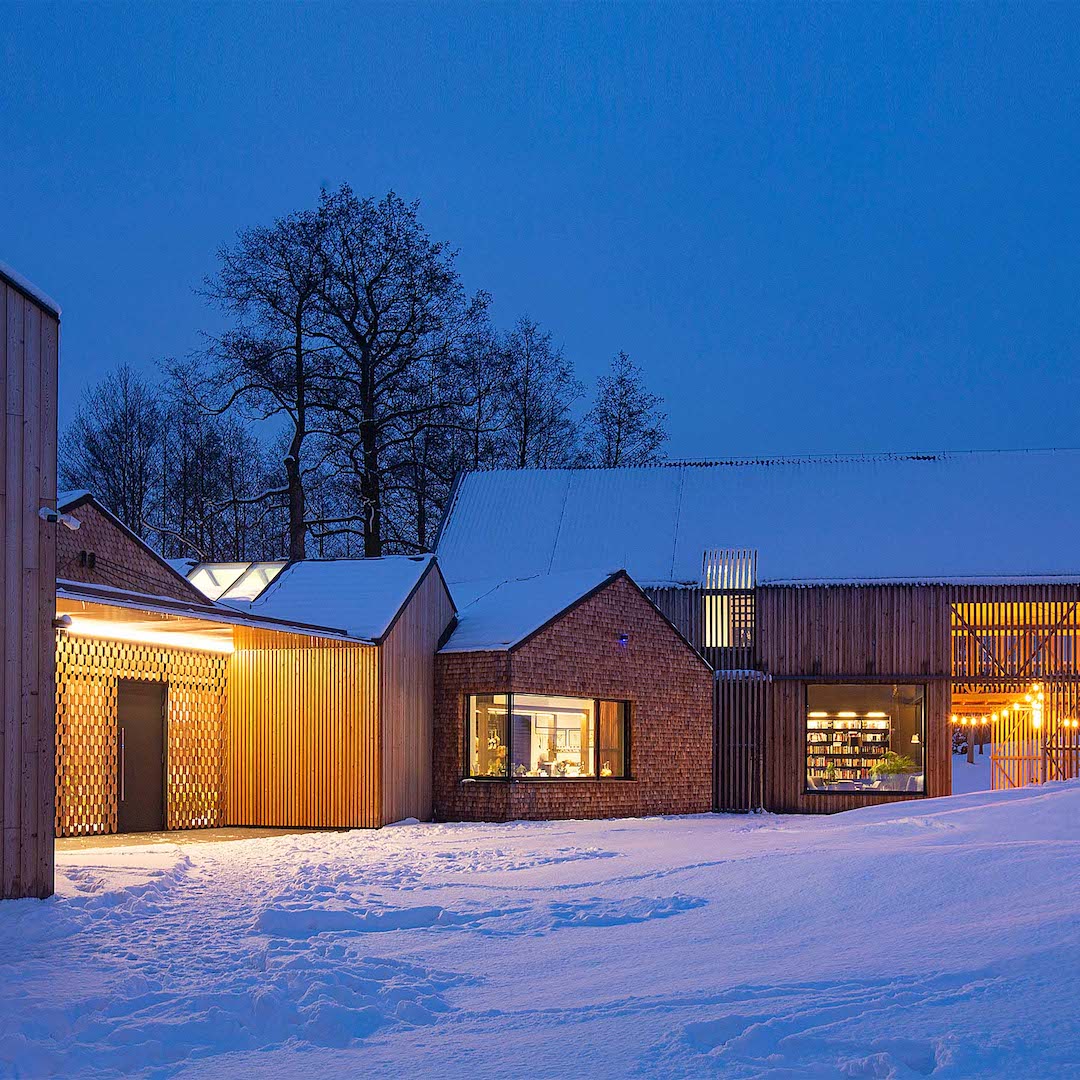 Imaginator Imagination Game Cards
by Neringa Orlenok
Noticing the lack of abstract visual games for children and adults, designer Neringa Orlenok came up with the Imaginator cards, featuring dreamy and unique graphic compositions that embody the same style and technique, but vary by meaning and message. Each illustration evokes different associations for each player, with a totalo of 50 questions for those "who dare to imagine and grow."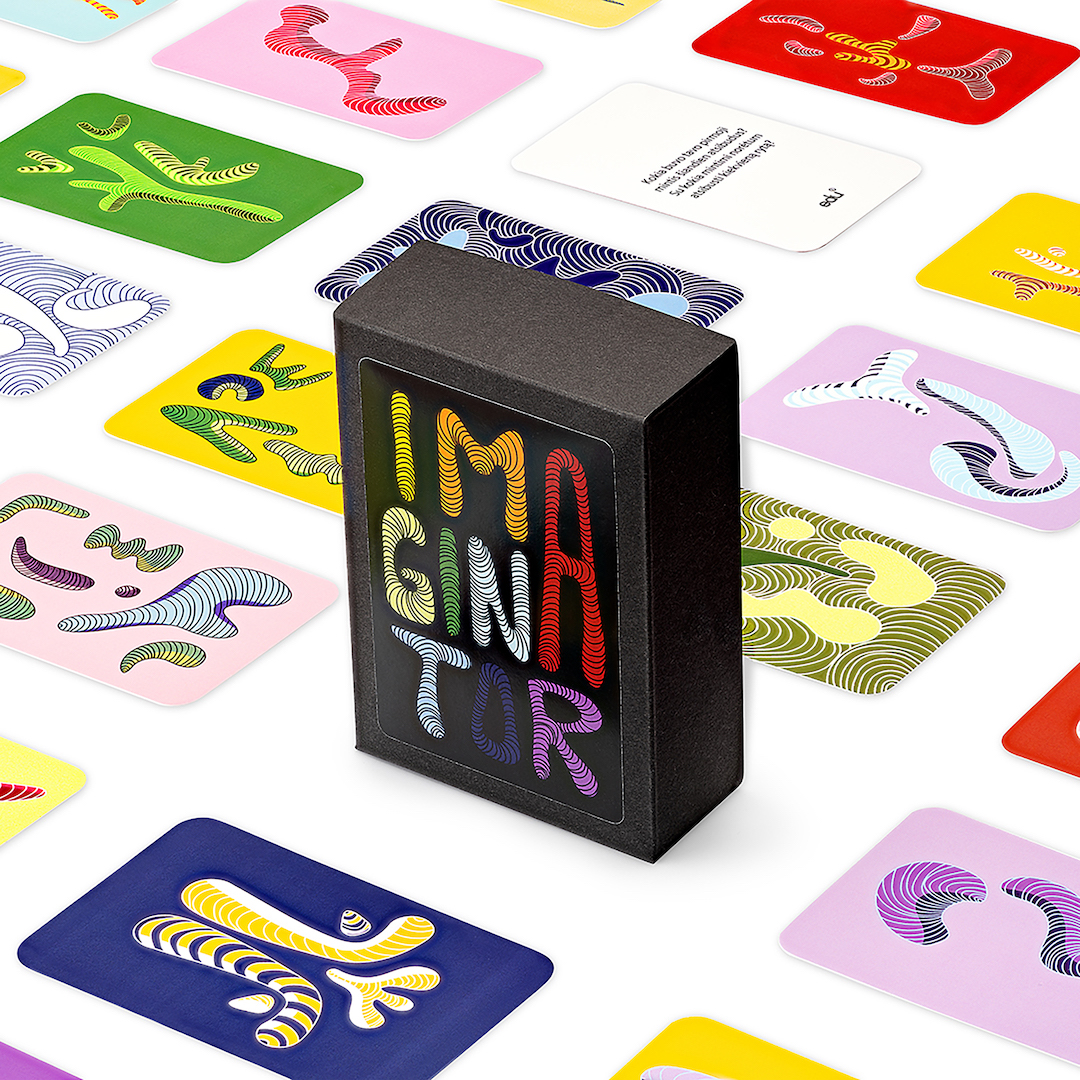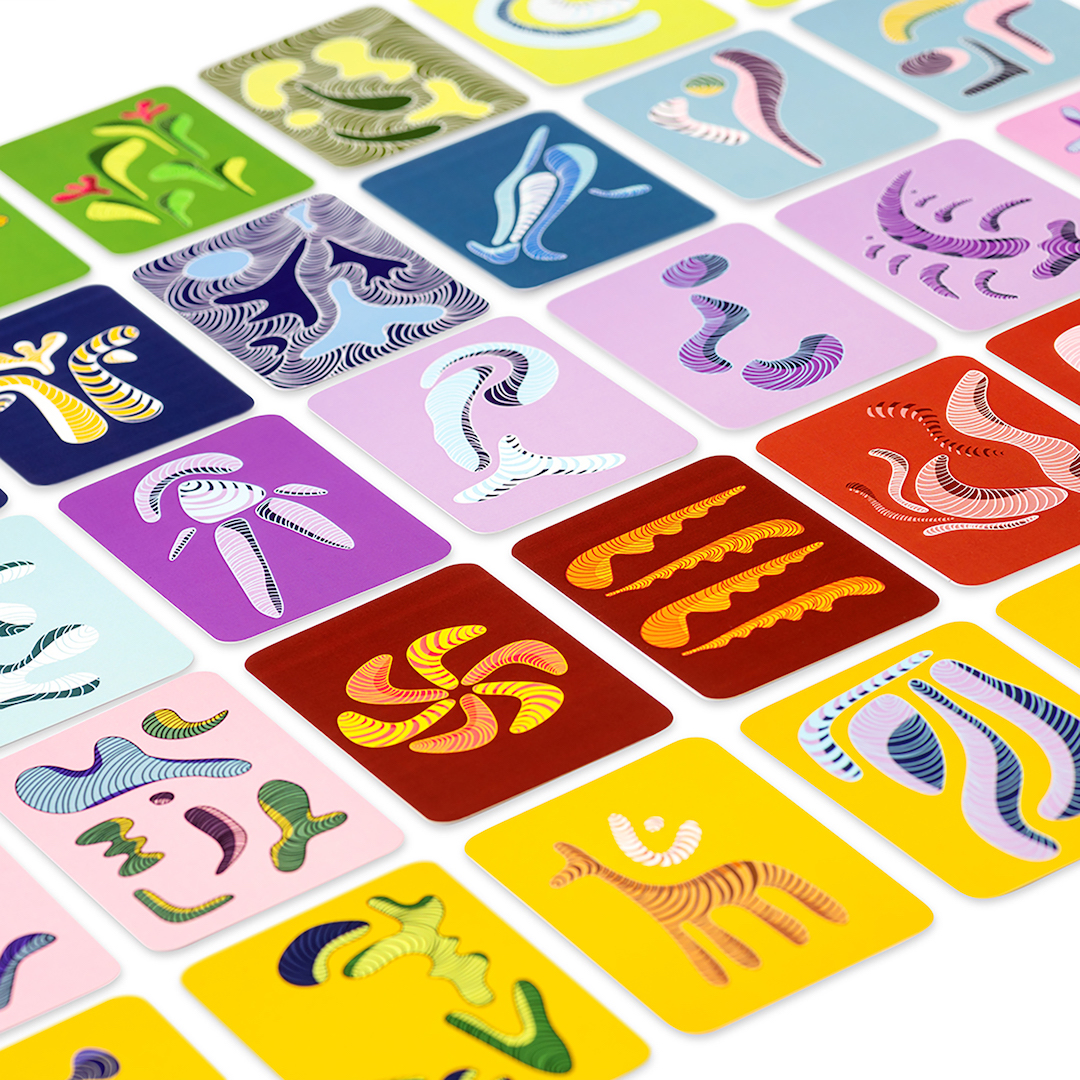 Water Pipe Circuit Building Toy
by Yang Zhang and Hu Zhang
"The flow of water is often compared to the flow of electricity, so the connection of a circuit can be as simple and intuitive as the connection of a pipe," say designers Yang Zhang and Hu Zhang. Children can build their knowledge of circuits through the modular design of the components, which light up in real-time to create a reminder of the principles learnt.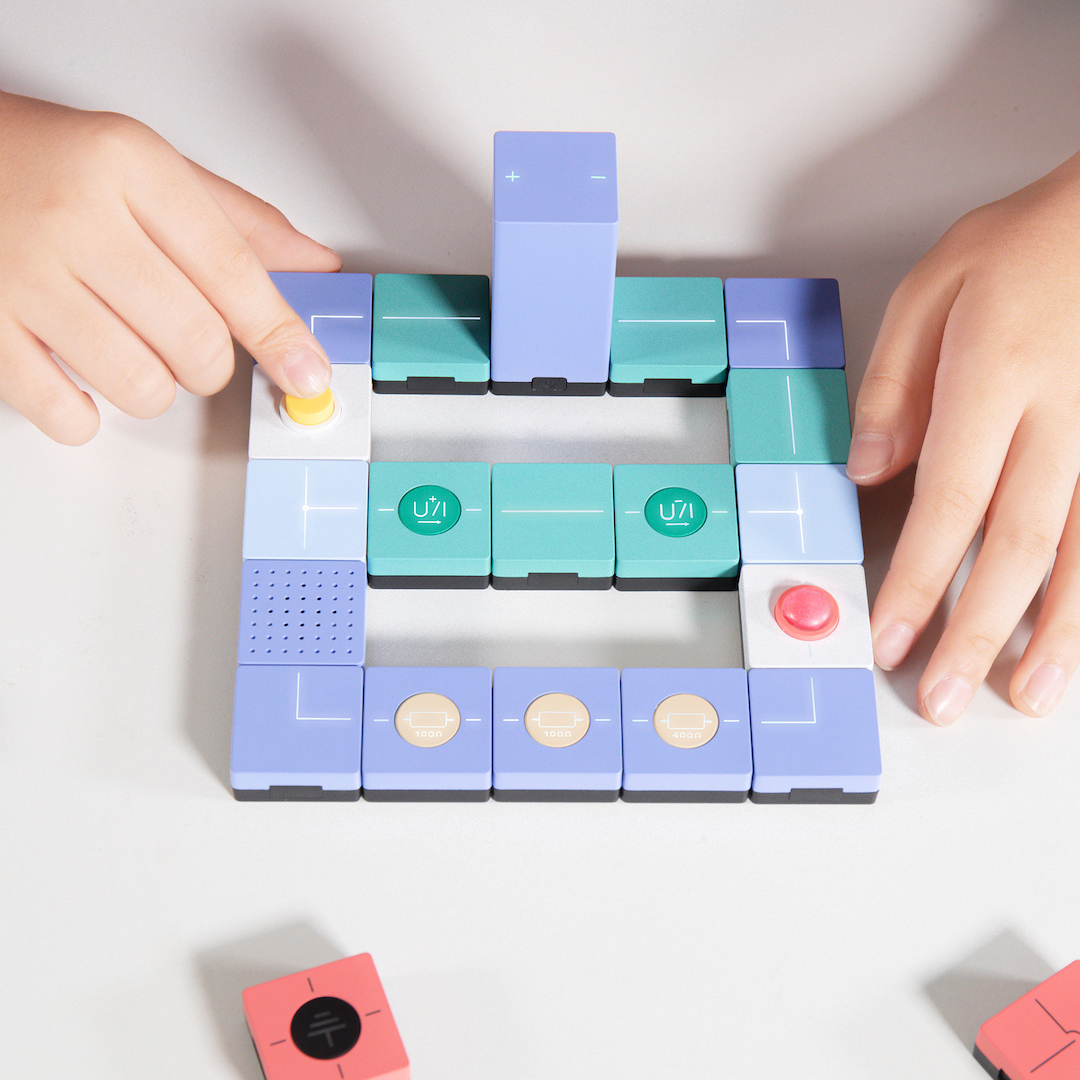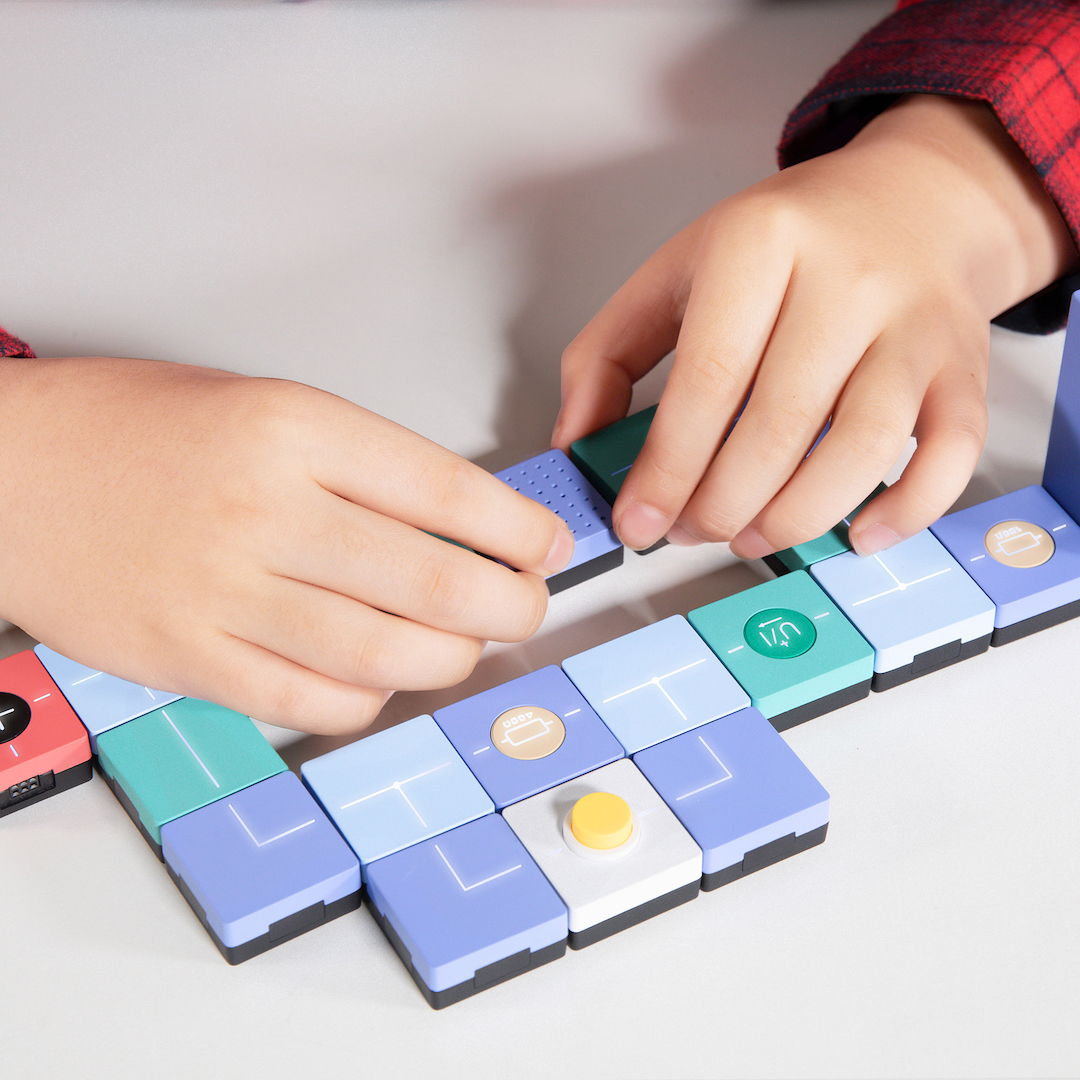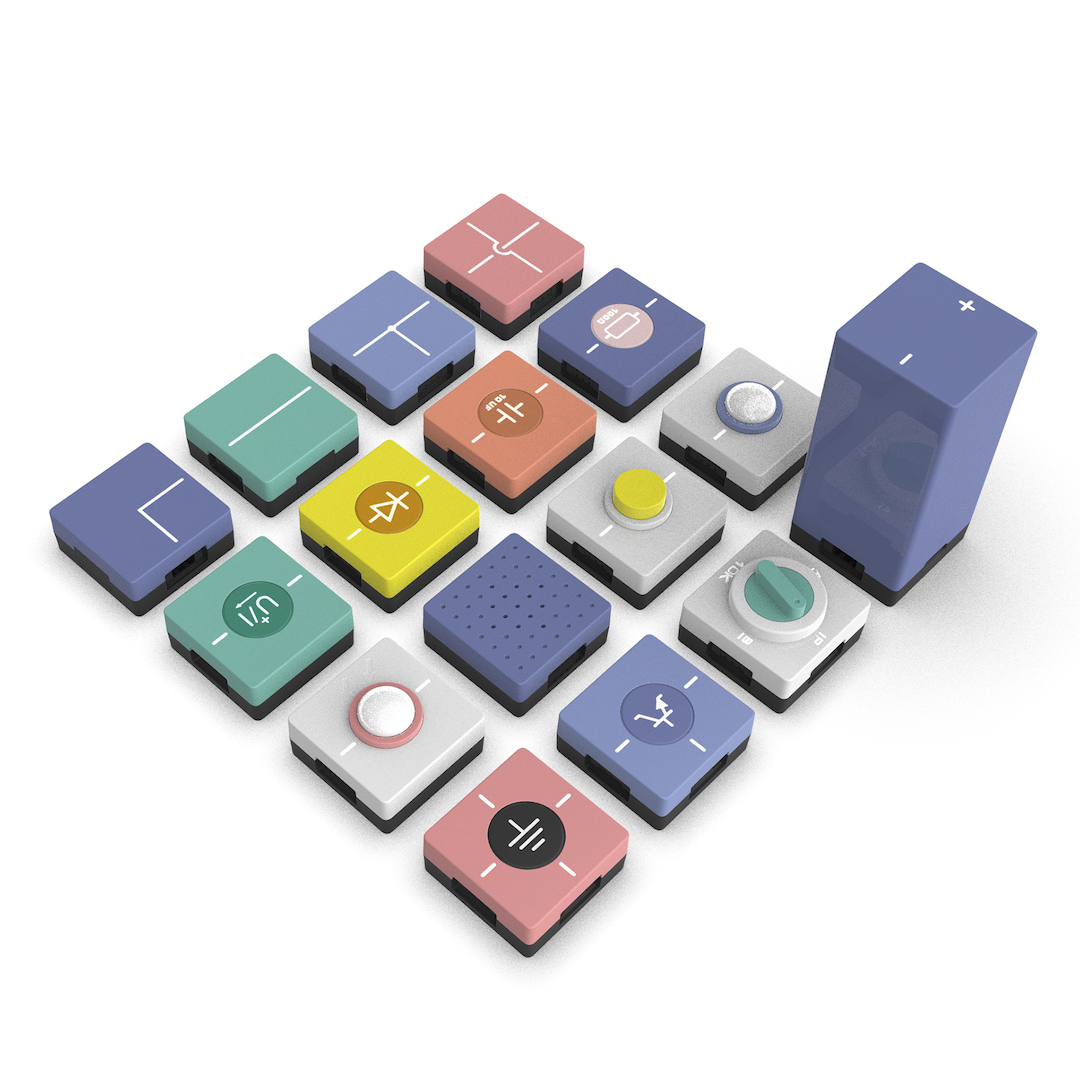 Blocs Intummy Educational Learning Toy
by Nien Tzu, Yu Ling, Wei Jia and Chia Yi
Embedded with an important message, Blocs Intummy was created to convey the idea that everyone is entitled to safe and adequate food, as part of the United Nations Sustainable Development Goal of zero hunger. "The main purpose is to educate preschool children about hunger, and learn to share, and increase their awareness on food shortage," explain designers Nien Tzu, Yu Ling, Wei Jia, and Chia Yi, with the hope that the children will be inspired to enact change through this innovative set of educational toys.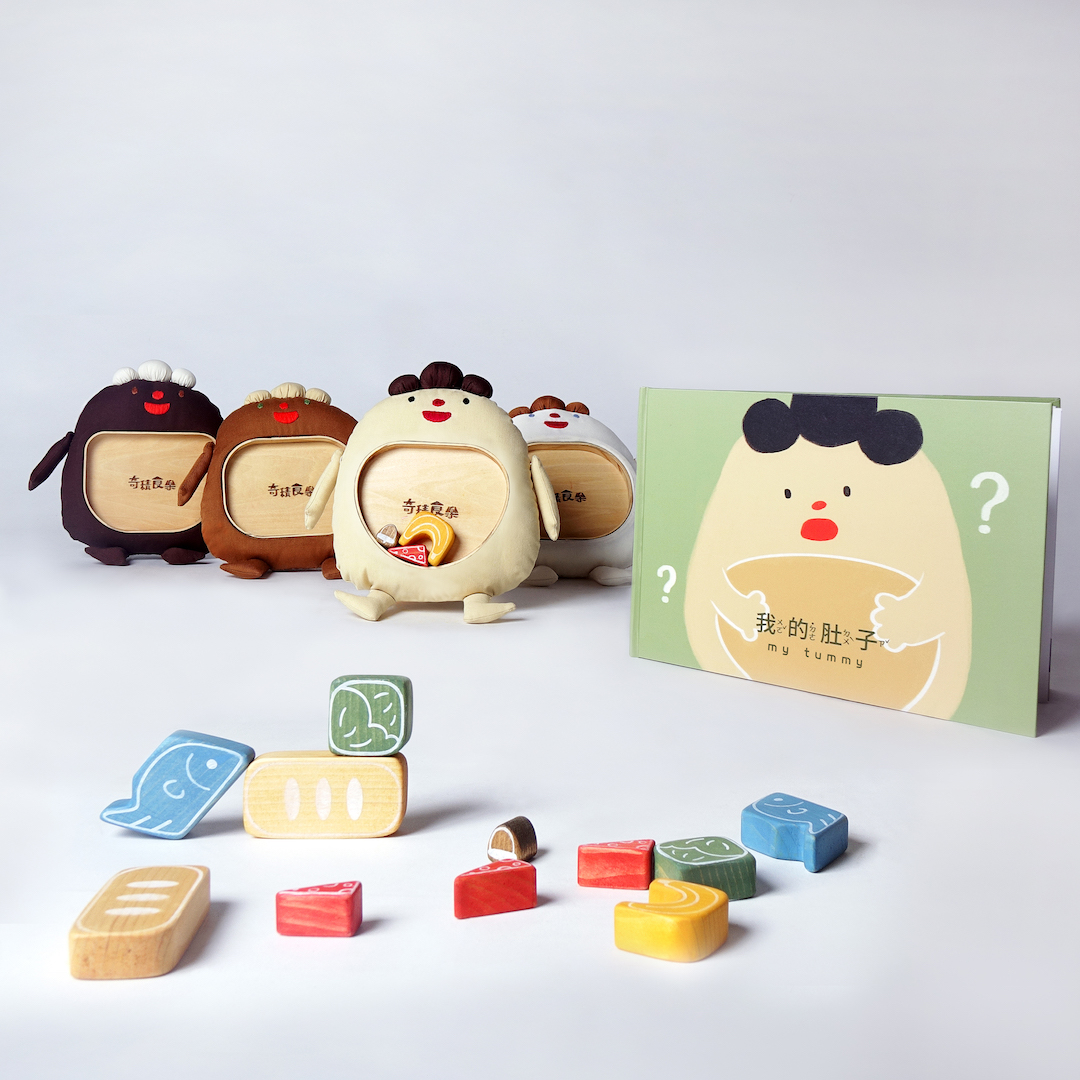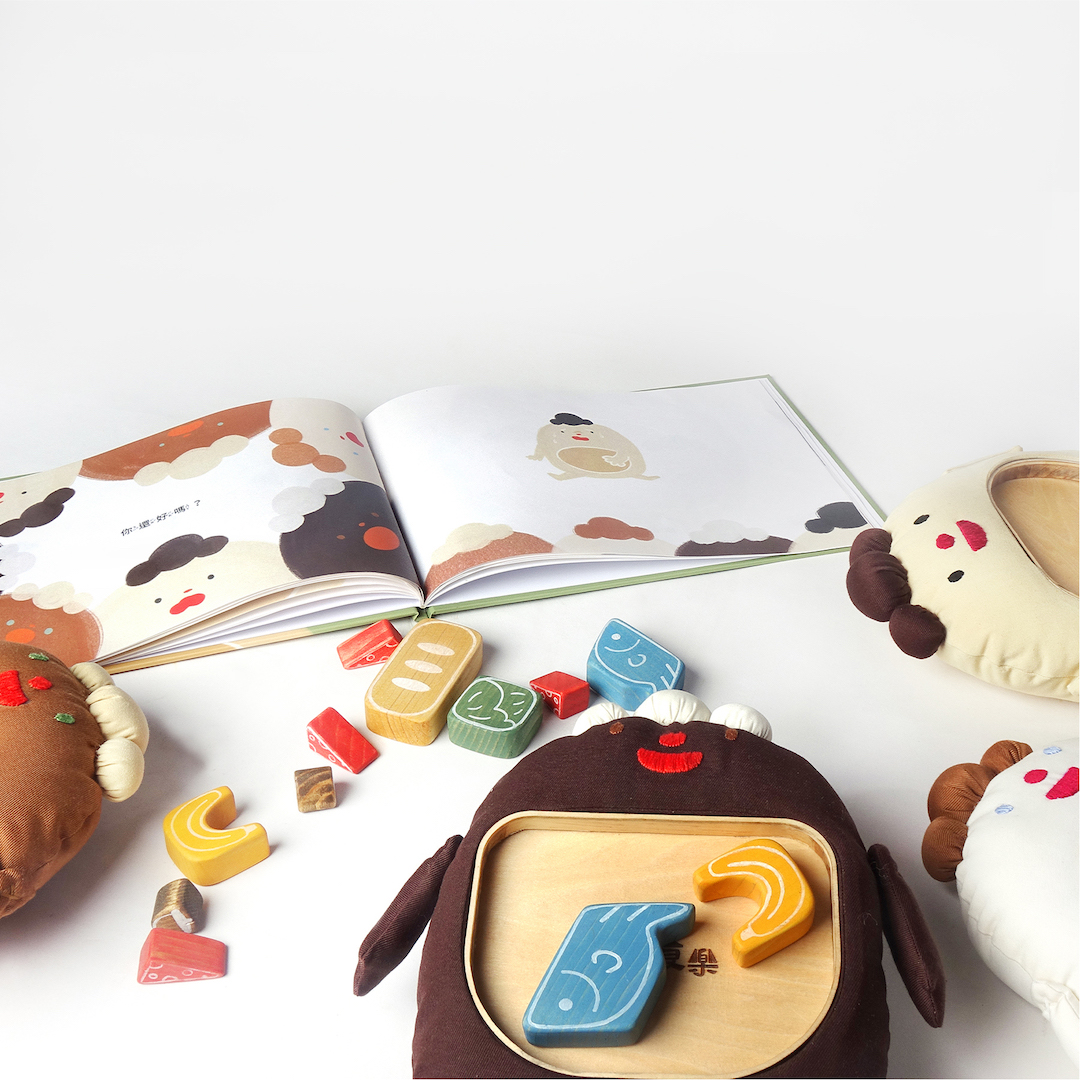 Olympic Sun Illustrated Book
by Mostafa Abdelmawla

Drawing on real figures from the Olympic Games, designer Mostafa Abdelmawla aims to capture some of the competition's most iconic moments, depicting the athletes as heroes that can inspire younger generations. These illustrations are proof that "strength comes from within and it conquers any obstacle, pain, and injustice."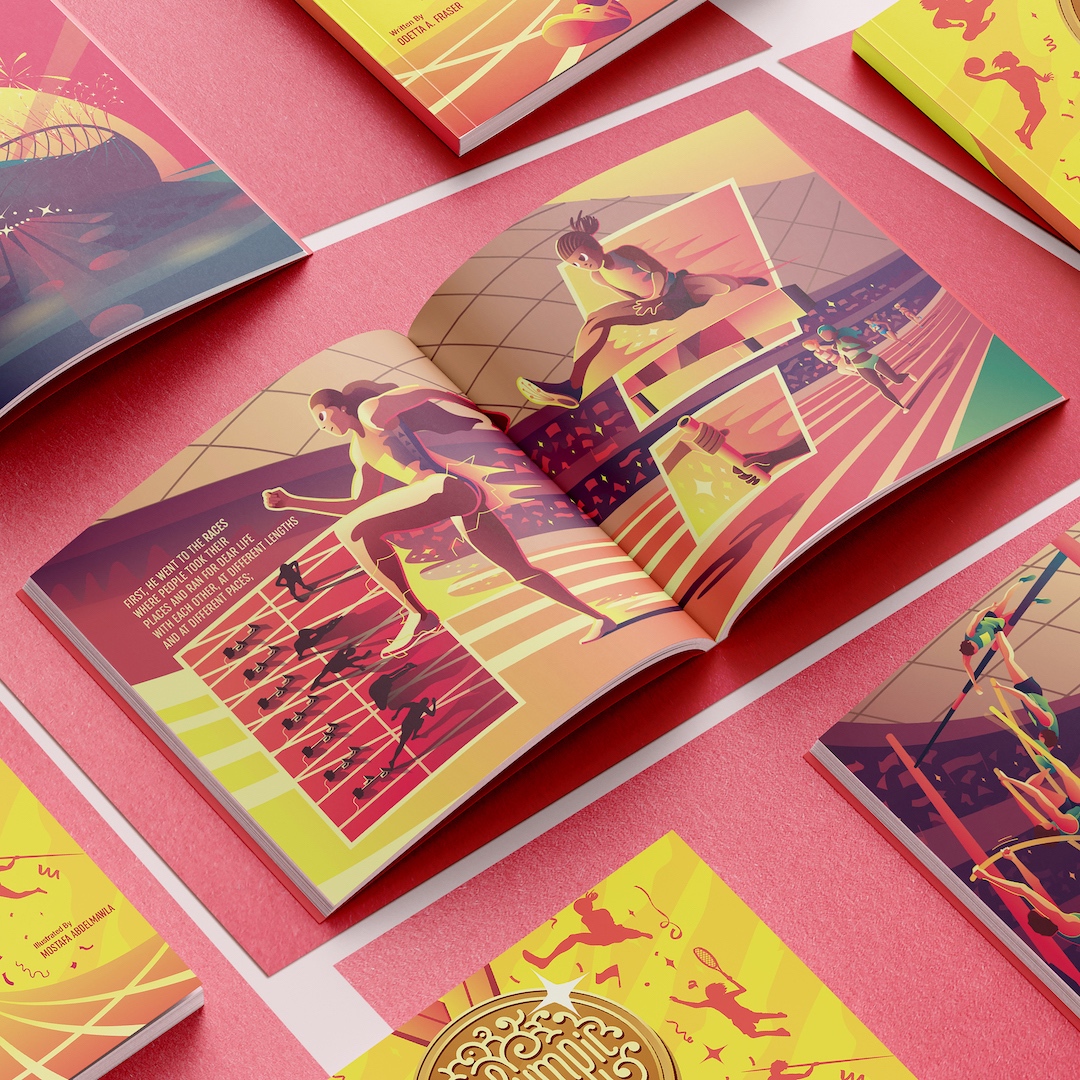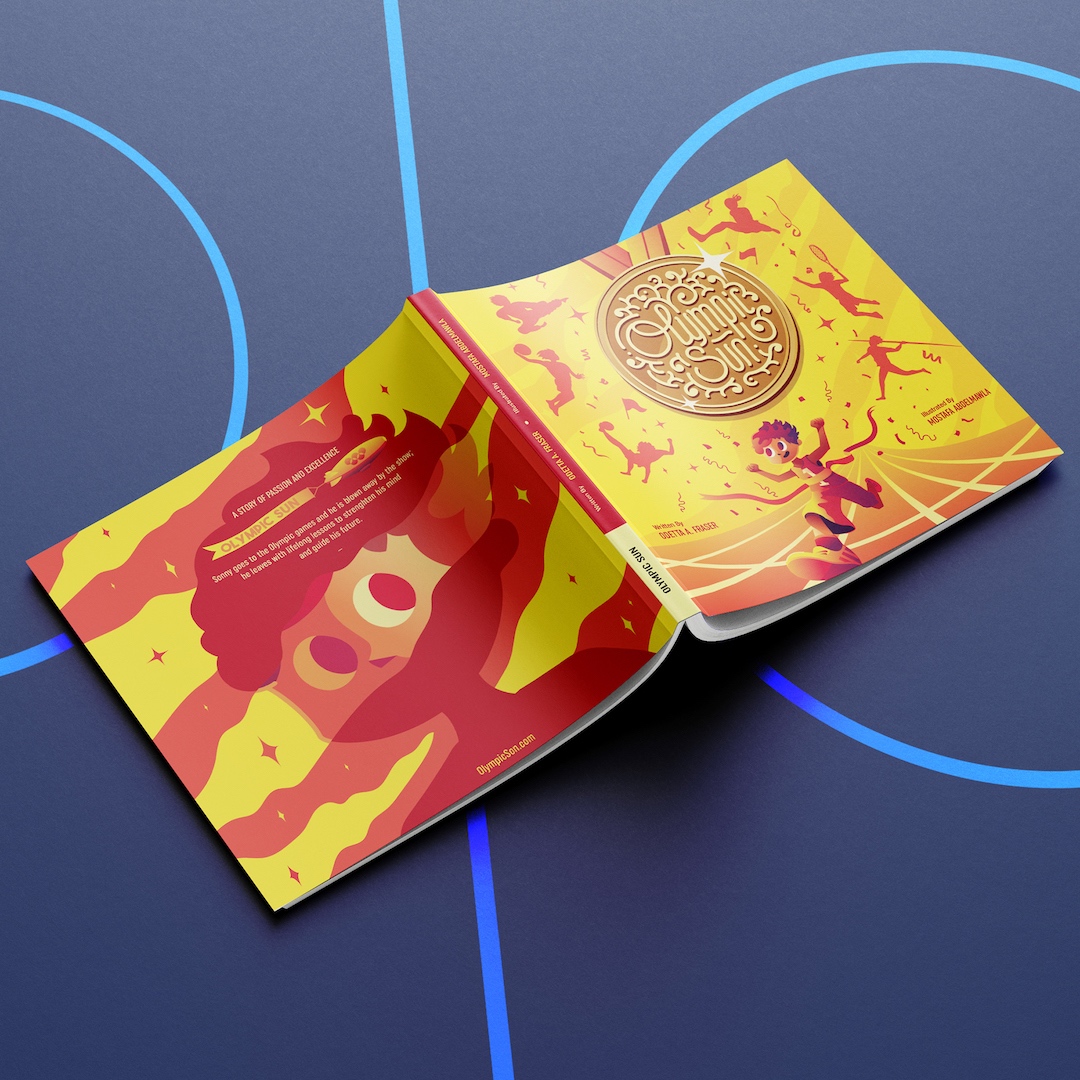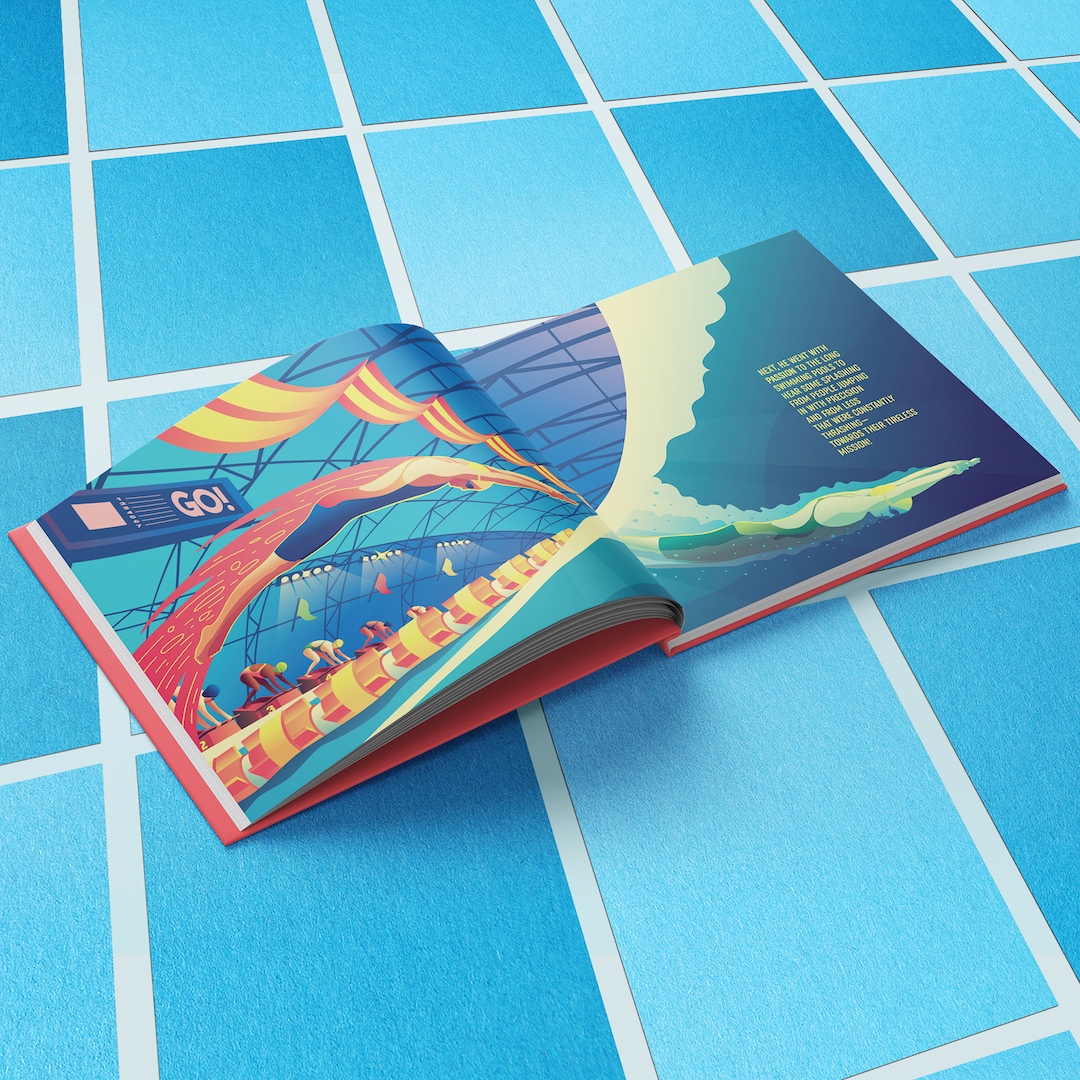 Container Music Albums
by Kam Kun Lam
For an electronic music album centered around the theme of humans and philosophy, designer Kam Kun Lam combines the aesthetics of classical and modern electronic music, using various natural elements to form a "chaotic image" that draws the eye.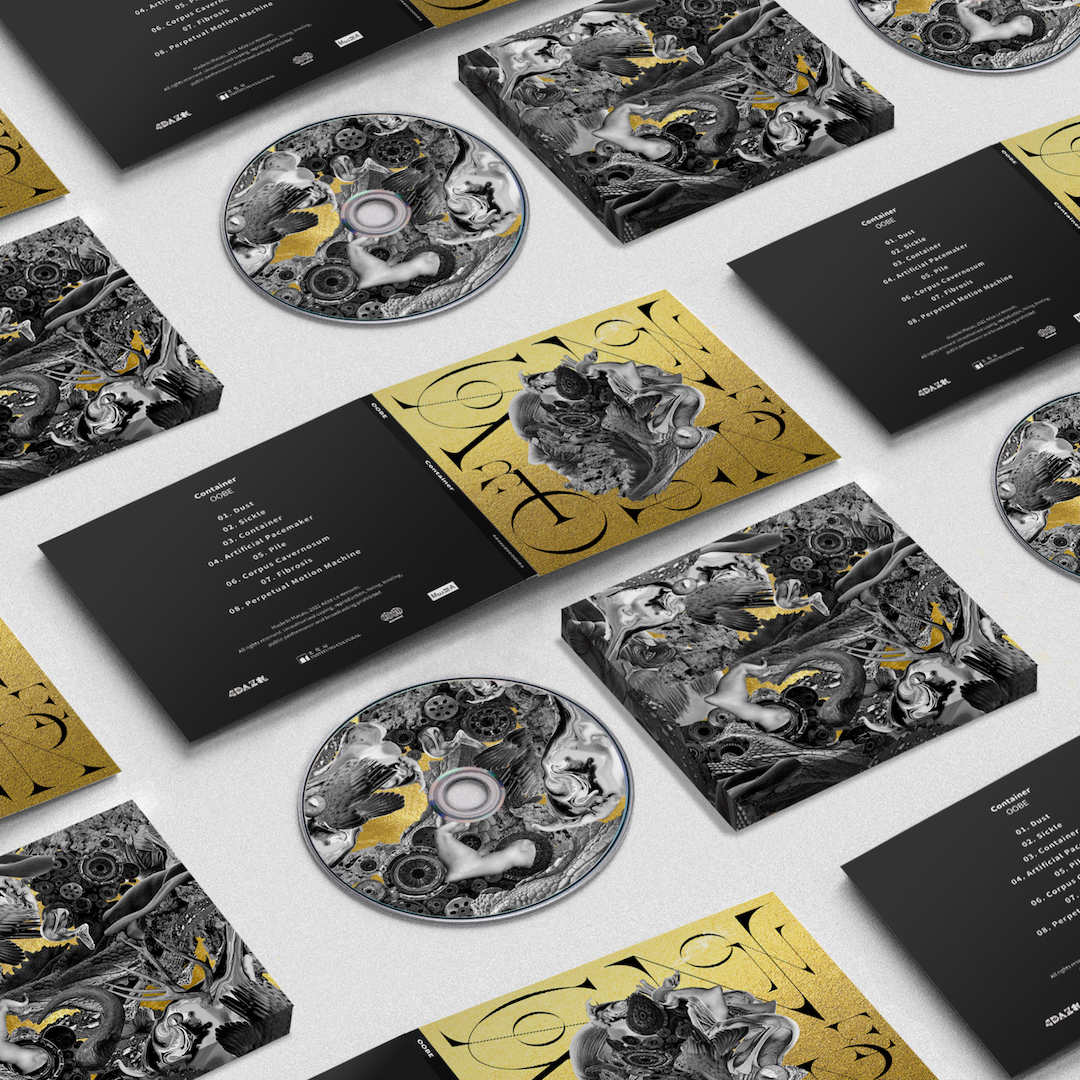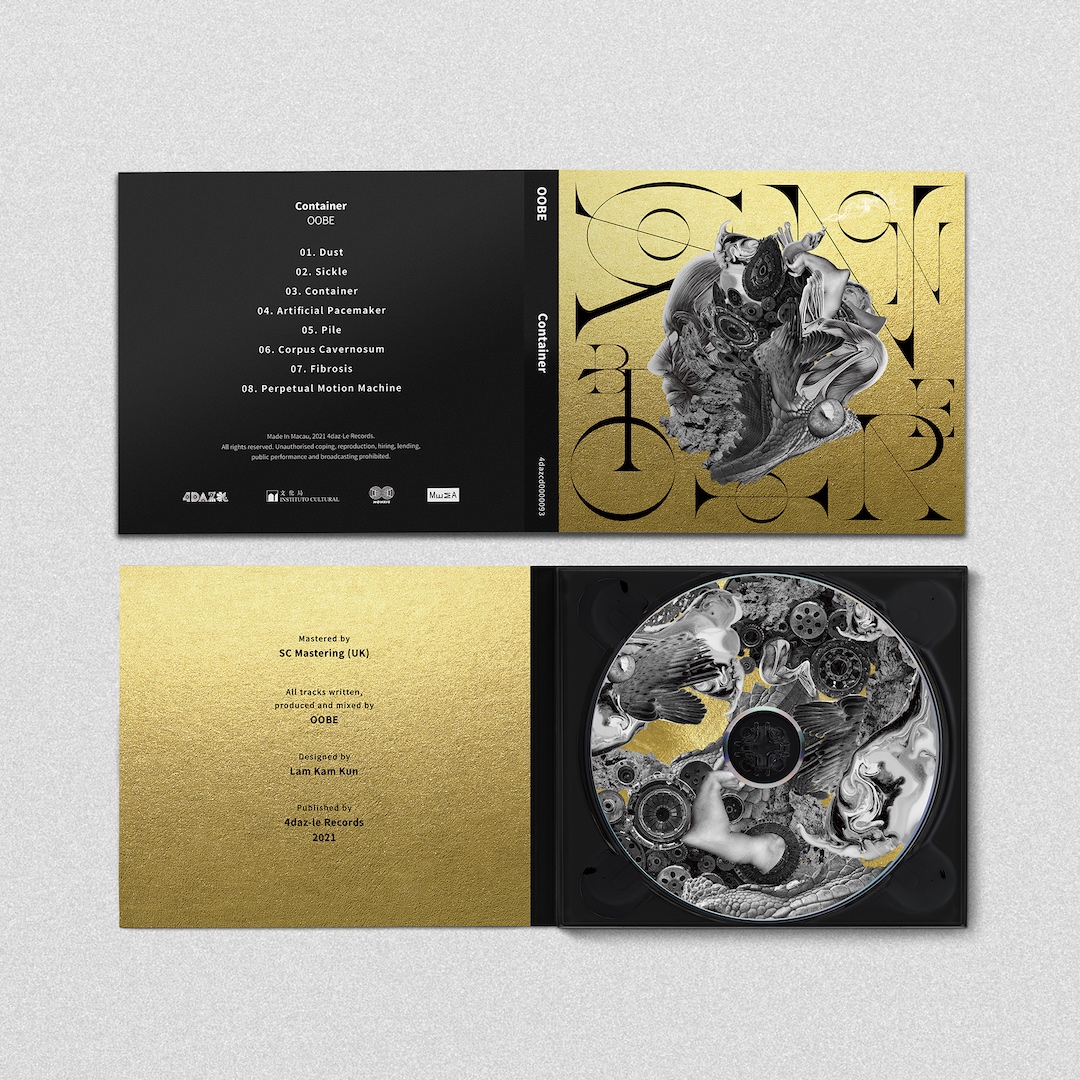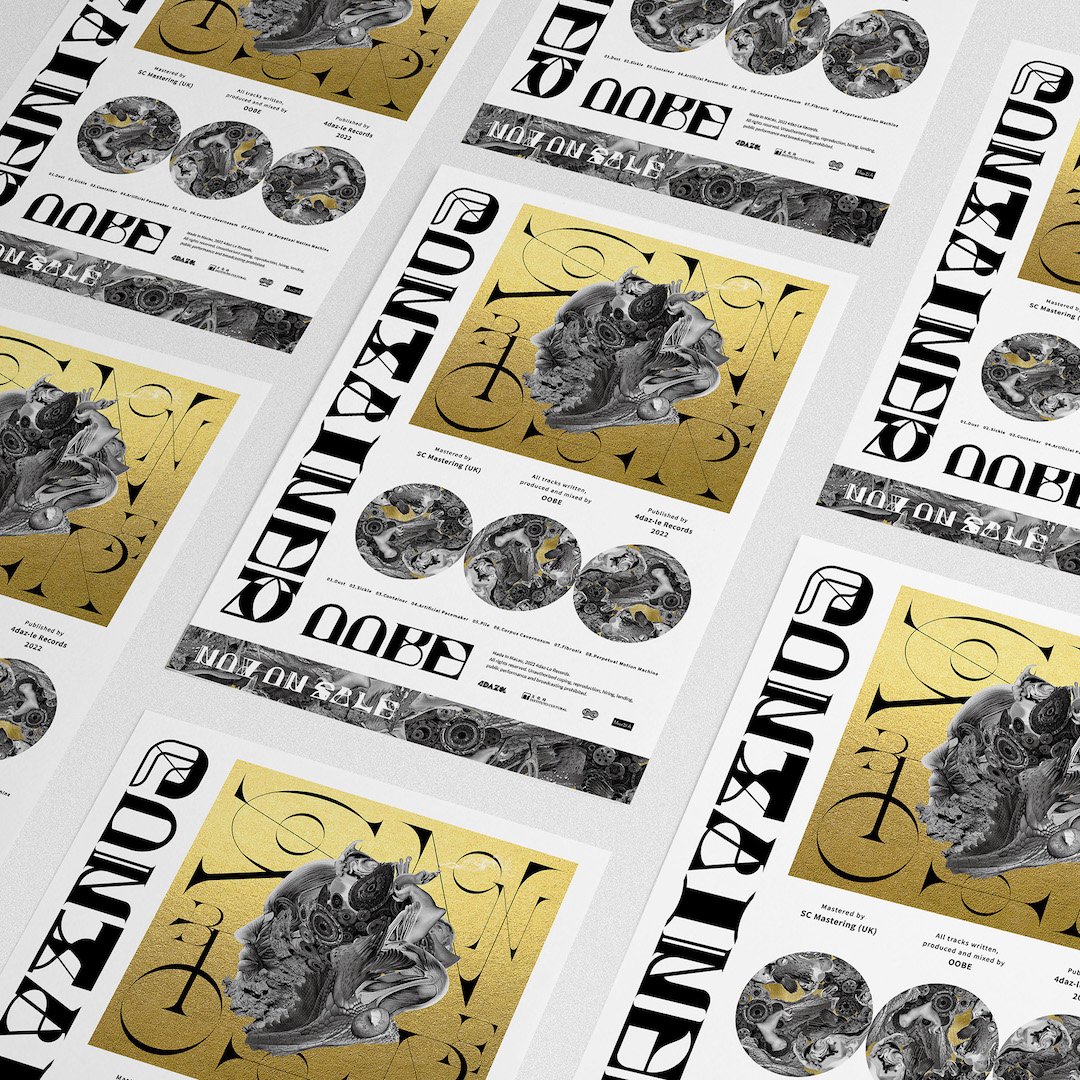 The River Runs Through Public Art
by Beck Storer
Inspired by the "unique landscape of the Australian outback in regional Victoria and the Murray River, the longest river in Austrlia," designer Beck Storer's artwork is a nod to a specific area on the Murray, known as the Merbein Common. The piece incorporates the techniques of traditional mural painting with innovative digital printing, presented on an old refrigerated storage shed which then turns into a colorful light installation by sunset.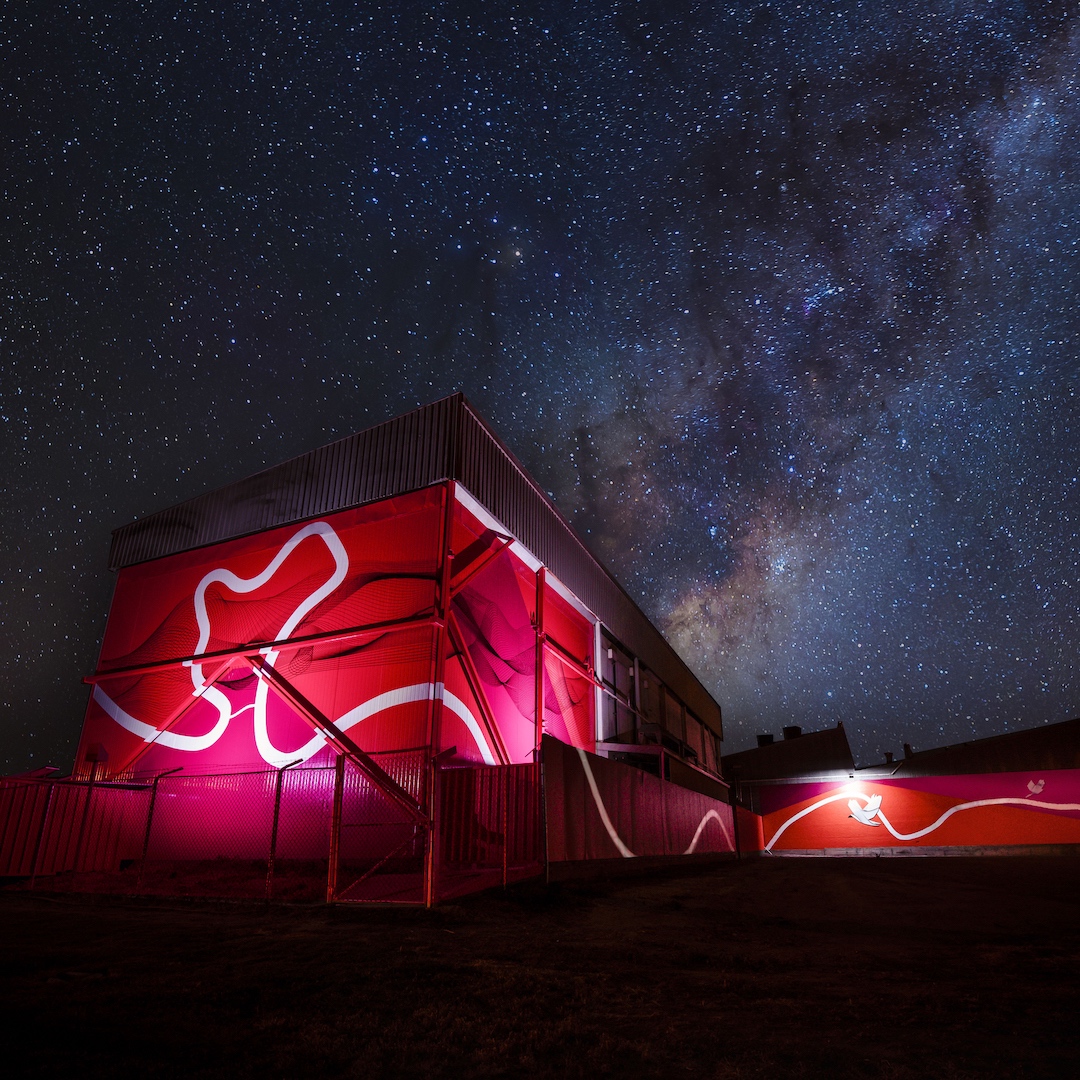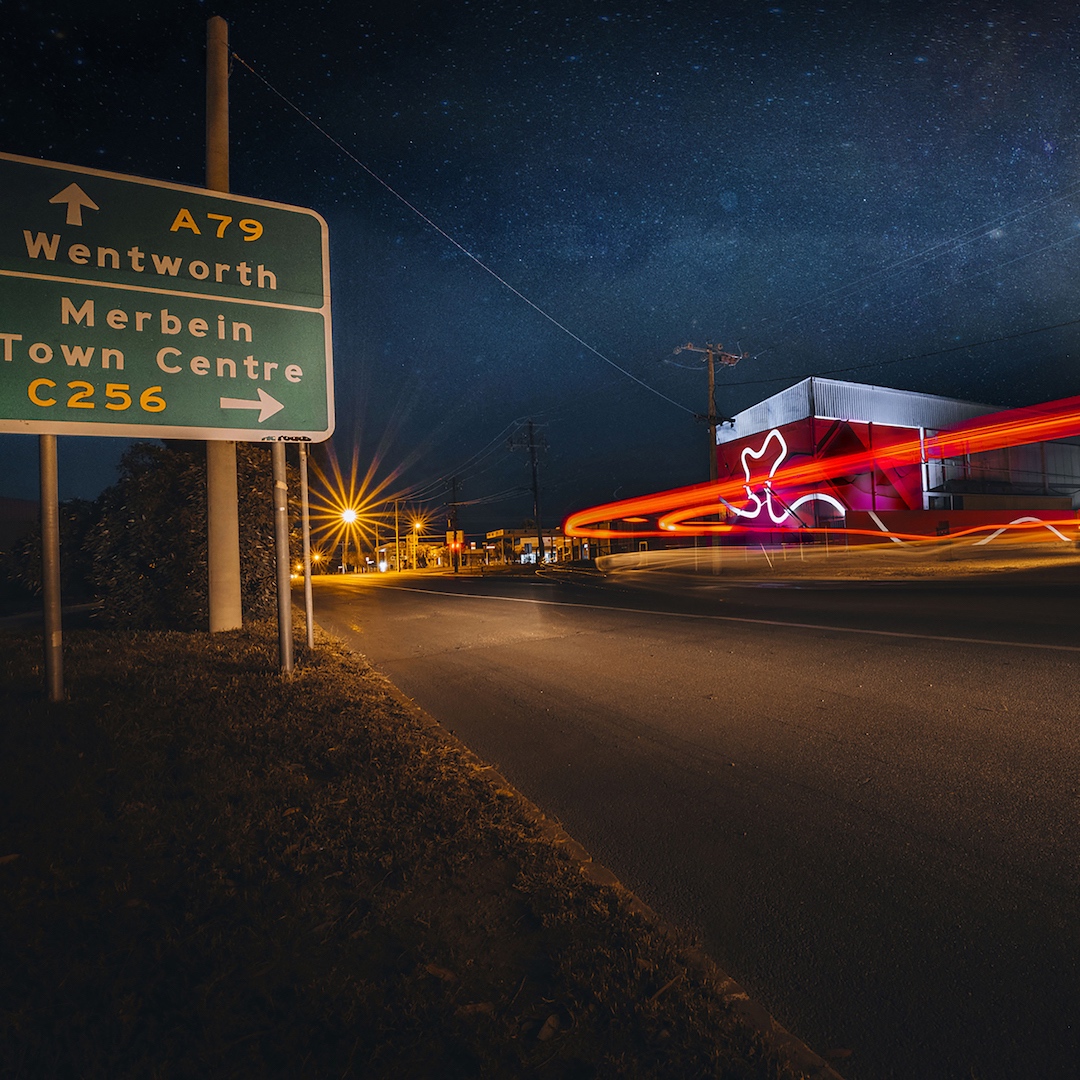 Don't miss out on your chance to join the ranks of these impressive designers by submitting your work to the A' Design Award and Competition.
This is a sponsored post.
Receive interesting stories like this one in your inbox
Also check out these recent news