Don't miss the latest stories
Share this
Forget Sprinkles, The New Ice Cream Topping Is Edible Perfume
By Mikelle Leow, 23 Jun 2022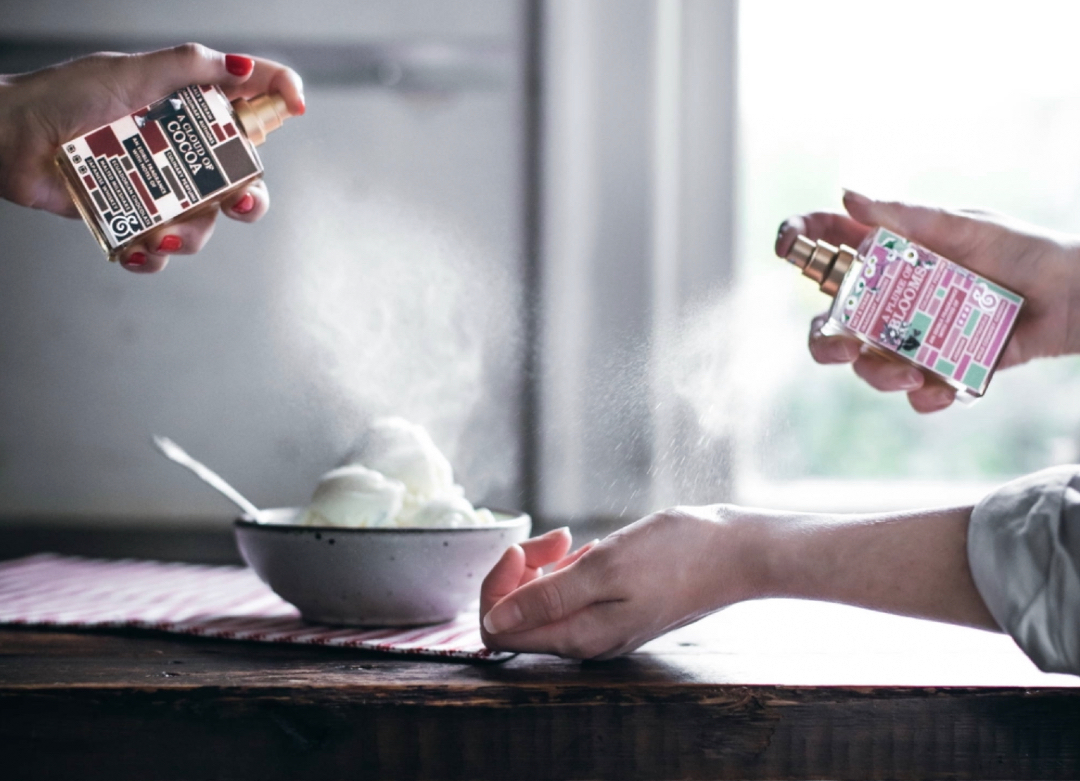 Image via Salt & Straw
Take a whiff of this fun fact: Did you know ice cream doesn't have a scent? That's because the chemicals that give off what we perceive as smell are frozen in ice. Whatever fragrance you're detecting, that only comes in after you've tasted the treat.

It's a surprising tidbit to discover, as it's often been said that much of taste comes from smell. But this means that ice cream's full potential of being enjoyed hasn't been unlocked, as decadent as it already is.

Digging into ice cream can be a multi-sensory experience, as it turns out. And this experience will hit aficionados right in the nose this July 17, National Ice Cream Day. Salt & Straw, an ice cream chainlet in Portland, has partnered with perfumery Imaginary Authors to concoct actually edible perfumes, which will arrive on this underrated holiday.
Adding depth in a way sprinkles and whipped cream haven't been able to, the culinary fragrances finally give ice cream a smell—plus, countless combinations to enjoy it. Flavors seem to change when you spritz a different perfume onto, say, vanilla.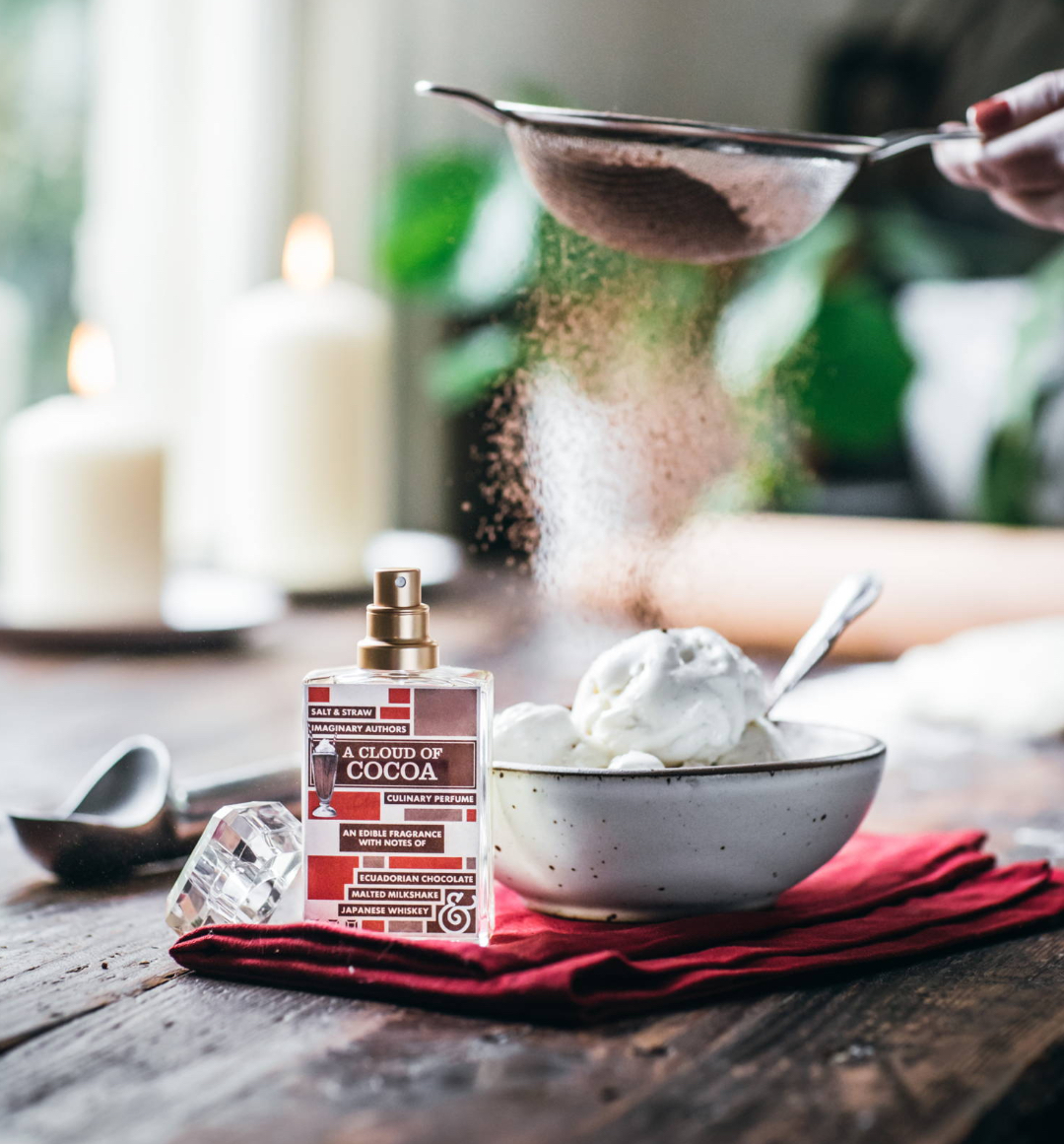 Image via Salt & Straw

The launch will bring three fragrances. There's 'A Cloud of Cocoa', featuring flavor notes of Ecuadorian chocolate, malted milkshake, and Japanese whiskey. Next is 'A Swoon of Citrus', with notes of key lime pie, lychee, and Italian lemon grove. Finally, there's 'A Plume of Blossoms', evoking jasmine, honeysuckle, and a wild country garden.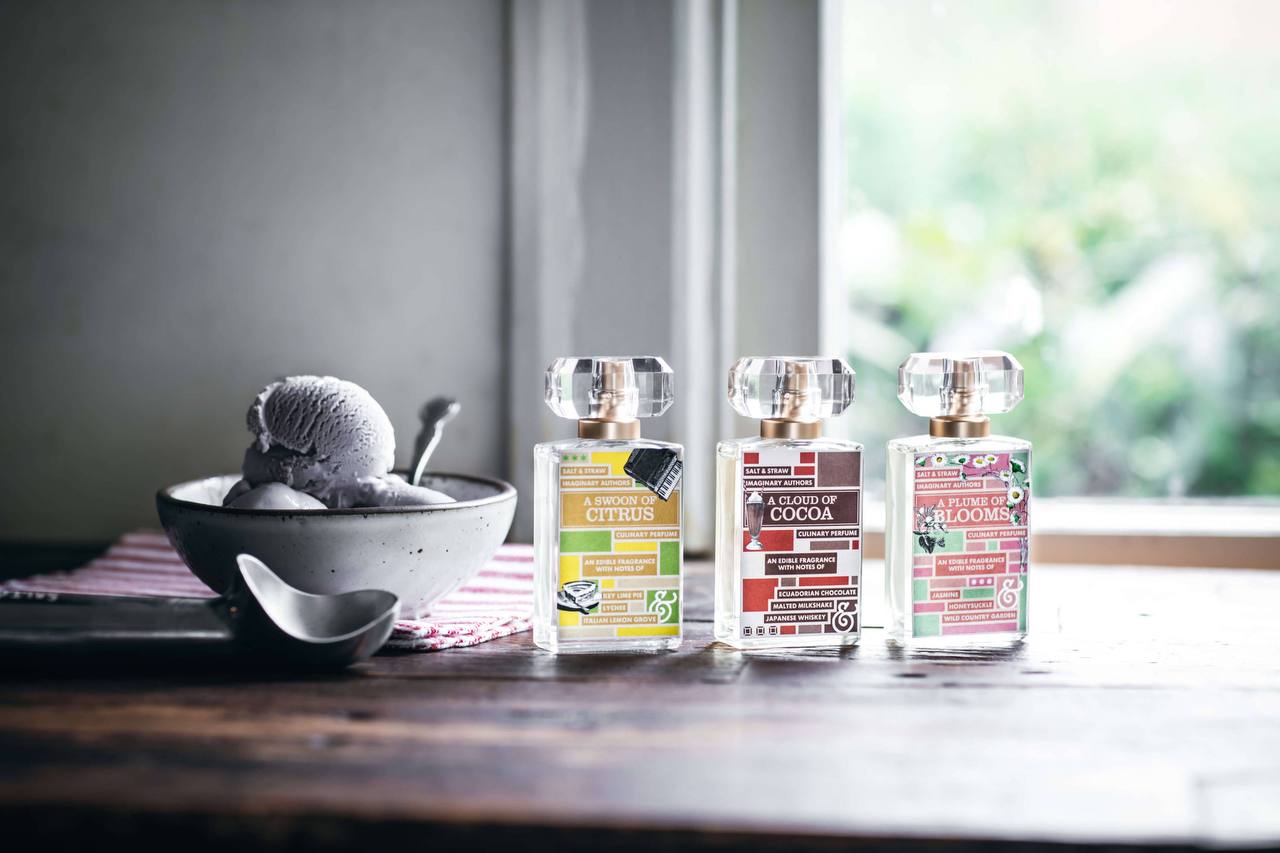 Image via Salt & Straw

When coming up with the olfactory flavors, Salt & Straw's co-founder and head ice cream maker Tyler Malek wanted to develop "the Neapolitan ice cream" of perfume—AKA citrus, floral, and woodsy vanilla scents—quotes Food & Wine. Salt & Straw and Imaginary Authors ended up replacing the woodsy vanilla with chocolate.

You've probably heard that the best way to use perfume is to spray it into your surroundings and walk into the mist. There's apparently an optimal way to use these culinary scents too. According to Malek, you should create "a dome of aroma" by first spraying the edible perfume onto the cone or bowl, before spritzing again on the ice cream. Wait a few seconds to take in the aroma before you get a taste.

And if you're wondering, the culinary fragrances work as regular perfumes too.

Each fragrance will be sold in a 65ml bottle for US$65, and a travel kit of three 10ml bottles will go for US$48. At Salt & Straw's scoop shops, patrons can choose them as ice cream toppings for just 50 cents.
[via Fast Company and Food & Wine, images via Salt & Straw]
Receive interesting stories like this one in your inbox
Also check out these recent news