Don't miss the latest stories
Share this
The Boss Of A Flying Car Company Just Drove To Work In One
By Nicole Rodrigues, 24 Jun 2022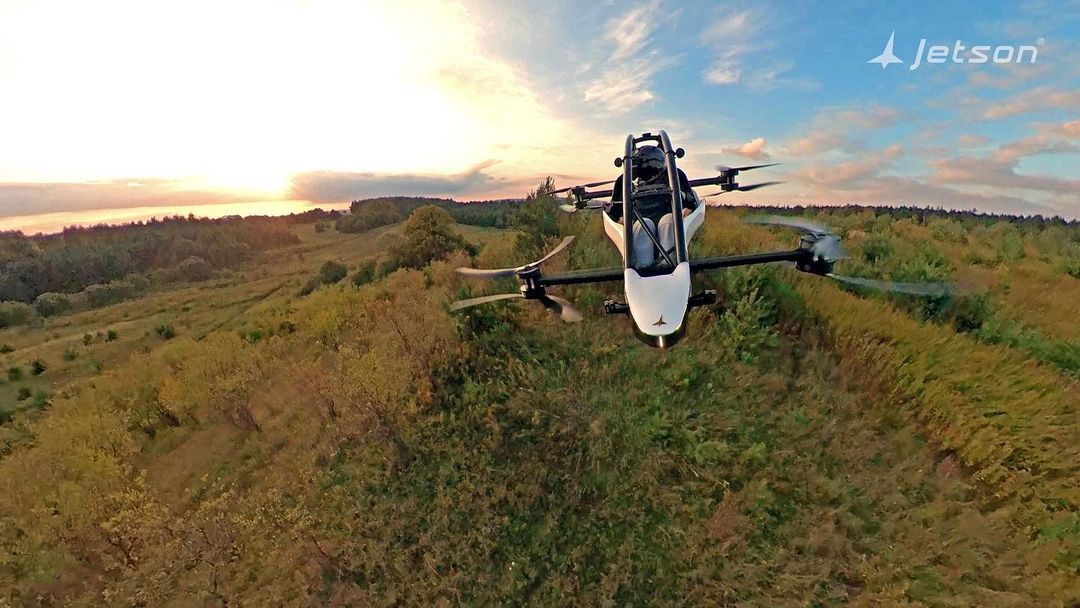 Meet Jetson ONE. And Tomasz Patan, its boss. In a scene right out of the melodic Jetsons opening, Patan has flown his own Jetson to work.
The one-person aviation vehicle took off from Patan's home in Tuscany and flew him all the way to his office, which resides three miles away, soaring above traffic and reducing his travel time.
In a video released by the startup, Patan is seen taking off from his backyard and navigating through Tuscan skies, flying among the birds. It seems that the car will not reach ultra-high altitudes as the highest he is seen soaring to is to the tops of the trees.
The aircraft flies at a top speed of 62 miles per hour and is powered by a lithium-ion battery with a flight time of 20 minutes. Currently, it can only hold one person weighing up to 220 pounds, so you won't be able to send your family off to school anytime soon in one of these.
The drone-like aircraft was designed after a Formula One car's light aluminum body. Patan has claimed that the car is easy to fly, thanks to its Flight Stabilization System, and won't need a pilot's license to drive it. However, different countries would call for different regulations.
View this post on Instagram
Its windowless design does leave one exposed to the elements and temperatures. The company claims you won't need long to learn to drive one of these—you won't even need a driver's license—but being unprotected against the elements, all alone up in the skies, may admittedly require some getting used to.
Though not in the case of some other high-risk enthusiasts who have filled up the waiting list to get their hands on their own personal flying car.
[via Independent and Newsweek, cover image via Jetson]
Receive interesting stories like this one in your inbox
Also check out these recent news