Don't miss the latest stories
Share this
Iceland Breaks Ground On World's Largest Direct Air Carbon Capture Facility
By Alexa Heah, 30 Jun 2022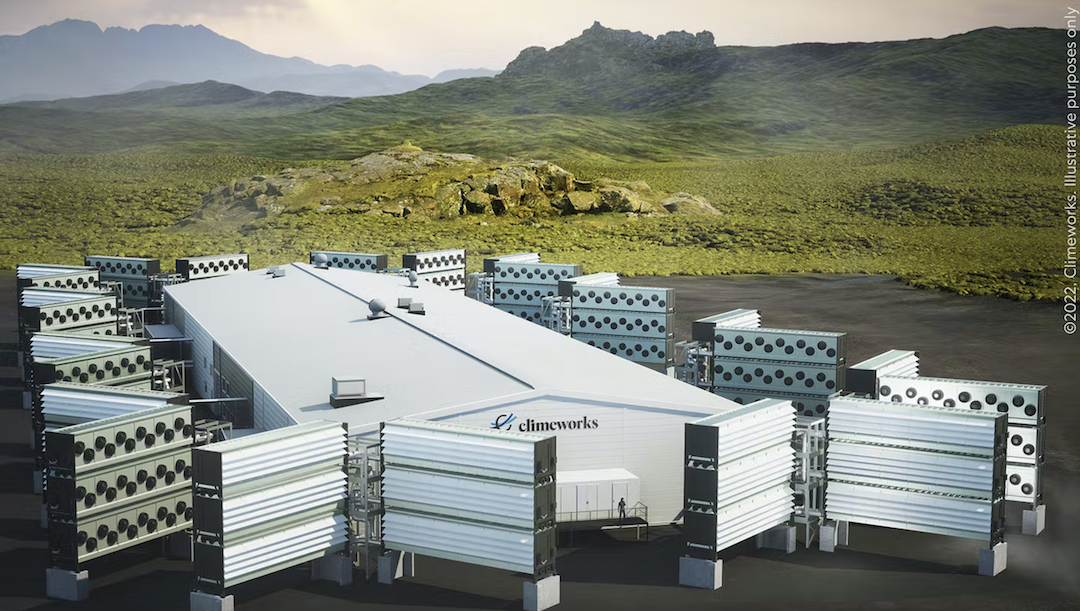 The ground has finally been broken in Iceland on what will become the world's newest and largest direct air capture and storage facility, aptly dubbed the Mammoth.

Once operational, the site is expected to capture 36,000 tons of carbon dioxide per year, which will be permanently stored underground. This is a huge step up from the 4,000 tons collected by Climeworks' Orca facility, which became the world's first large-scale plant last year.

According to Interesting Engineering, the site works via a two-step process that first sees a group of high-powered fans use chemical filters to capture the carbon emissions in the air. Then, the temperature within the collector is raised to between 176 and 212 °F, at which highly-concentrated carbon dioxide forms that can be used to produce biofuels or other carbon-neutral materials.

The leftover carbon is then mixed with water and directed underground, where it is permanently stored as carbonate rock after reacting with basalt over the span of several years.

To further the efforts of reaching climate neutrality, the electricity used to power Mammoth will be supplied by ON Power's Hellisheioi plant, which will tap on renewable sources of energy to run the direct air capture and storage process from start to finish.

Going forward, Climeworks is looking to build "the foundation for a climate-relevant gigaton-scale capacity" by 2050, and hopes to achieve "multi-megaton scale" of carbon capture by 2030.
[via Interesting Engineering and Climeworks, cover image via Climeworks]
Receive interesting stories like this one in your inbox
Also check out these recent news