Don't miss the latest stories
Share this
Coca-Cola Takes Its Soda On A Spin With DJ Marshmello
By Nicole Rodrigues, 30 Jun 2022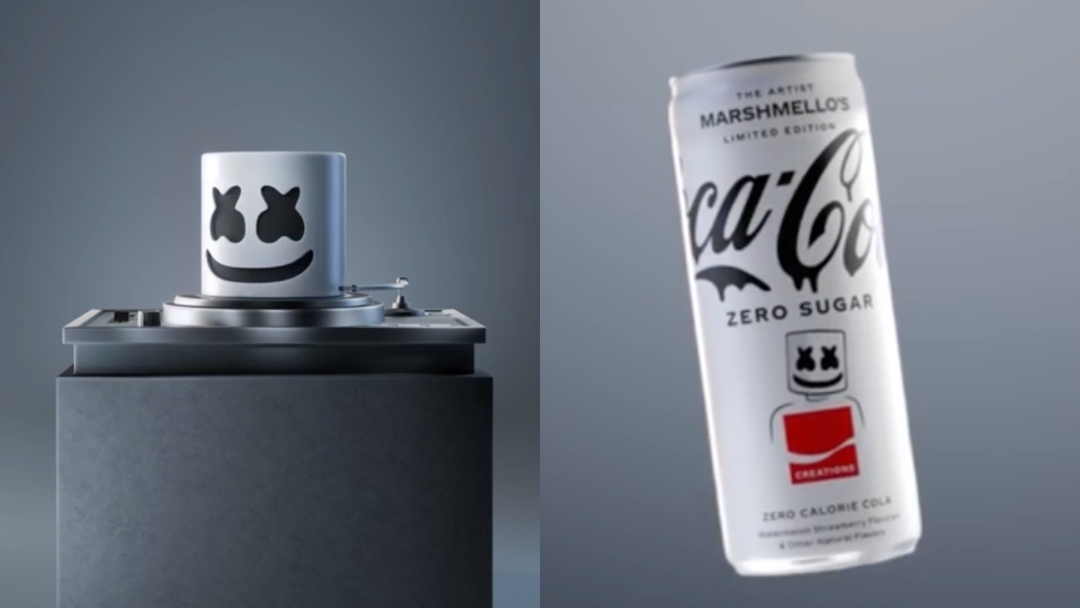 DJ Marshmello, the faceless musician, now has his face on a Coca-Cola can.
Coca-Cola has teamed up with the unlikely partner to launch a special-edition flavor that, surprisingly, does not taste like marshmallows—but strawberry and watermelon. The drink also marks the company's first celebrity collaboration.
Strawberry and watermelon are Marshmello's favorite flavors and, hence, the ones he chose when the project was brought forward. Marshmello describes the fruity concoction as a "vibey" mix of his favorite flavors.
The packaging of the can has lost its trademark red for Marshmello's signature white and black look. Branding agency Forepeople designed the look, infusing the artist's black-and-white aesthetic and Coca-Cola's branding, with its script written in dripping black ink.
View this post on Instagram
This will be the third Coca-Cola Creations launch that explores Coca-Cola's wild and fun side. However, after pixels and space, it's kind of nice to touch back down to Earth and have a drink inspired by strawberries and watermelons instead.
To celebrate the new drink, starting July 25, those who have the cans can scan a QR code that will bring them to the Coca-Cola Creation's site where an AI will transform the emotions of the listener of a Marshmello song into personalized digital art.
Receive interesting stories like this one in your inbox
Also check out these recent news