Don't miss the latest stories
Share this
Elmo Is Now Vaccinated Against COVID And He's Proud Of It
By Nicole Rodrigues, 30 Jun 2022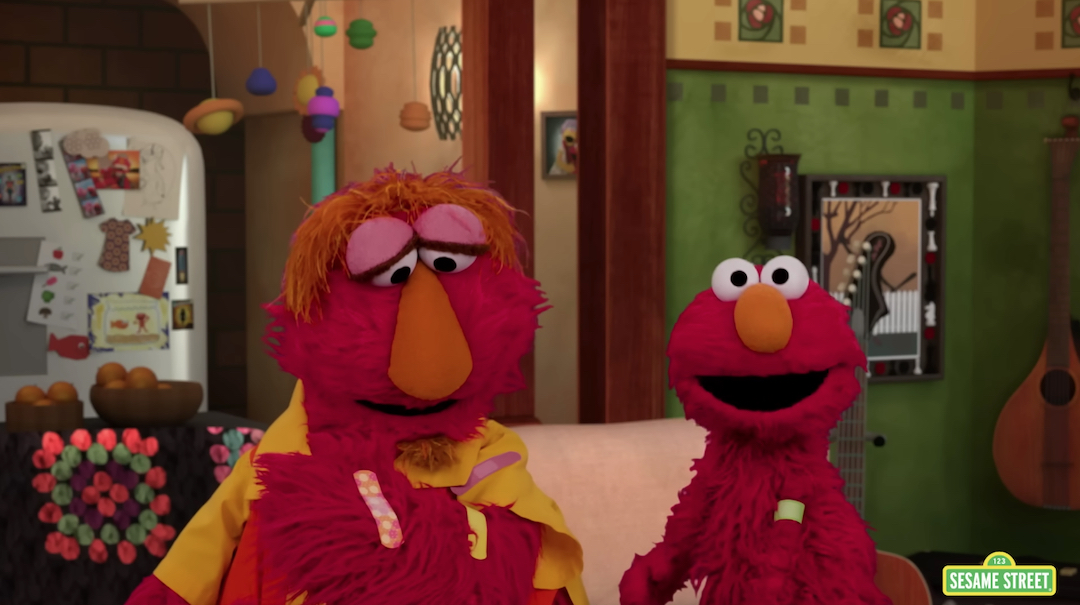 In Elmo's world, the friendly little monster is doing his bid in the fight against COVID-19 after getting his vaccine.
In a PSA produced by the Sesame Workshop on Tuesday, Sesame Street's nonprofit educational organization, Elmo is joined by his father Louie to answer questions about the shot.
Louie reassures Elmo and families watching that he had checked with his pediatrician before sending Elmo to get the vaccine, also sighting it was the best course of action not only for his son but for all the people around them to keep them safe and healthy.
The video was released after vaccines for children under five years old were made available. Fully vaccinated kids will require two doses of Moderna (a quarter of the dose adults would get) or three doses of Pfizer BioNTech (a tenth of the adult dosage). However, parents have been slow on the uptake as they are wary of the effects the vaccine will have on young children.
Sesame Workshop is doing its part in reassuring families of young children about the safety and importance of vaccination. In an April Kaiser Family Foundation Vaccine Monitor Survey, it was found that only 18% of parents said they would vaccinate their children, while 38% said they would have to monitor the situation first before doing so.
Elmo isn't the first Sesame Street character to get his vaccine. In December, Big Bird–who is six years old–got his to encourage a slightly older set of children to get their own. Elmo–who is three and a half years old–is the newest advocate for young toddlers.
It's no secret that young children form bonds and trust the characters they love. Elmo is one of the most loved and prominent Sesame Street characters and he will be doing a great service in getting children to persuade their parents to let them be like Elmo.
Efforts such as this come after huge anti-vaccination sentiments riddle the nation. An uncertainty for vaccines, in general, has always been present, but even more so now with the pandemic. Figures such as Elmo starring in public service announcement videos can go a long way in quelling concerns.
[via CNN and Bloomberg, cover image via Sesame Street]
Receive interesting stories like this one in your inbox
Also check out these recent news