Don't miss the latest stories
Share this
Helvetica Is Reimagined By Esteemed Designers As Non-Boring NFTs
By Mikelle Leow, 30 Jun 2022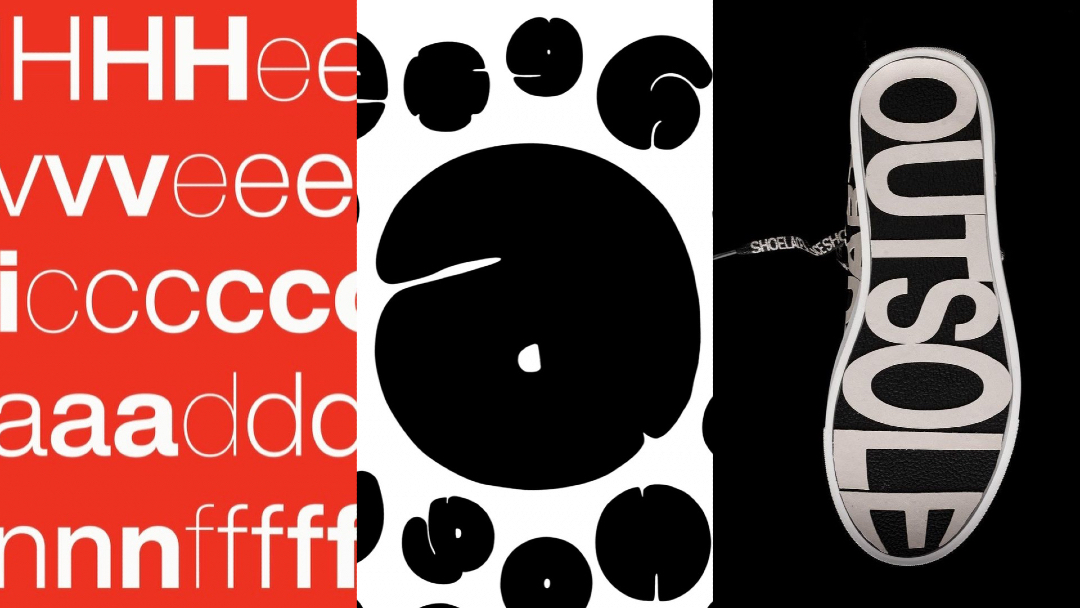 NFTs by Margaret Calvart (left), Paula Scher (middle), and sneaker artist Vicky Vuong. Images via KnownUnknown, Pentagram
Helvetica is revered for its versatility, but it also has a bad rep as being the go-to for conformists. Being the typographic chameleon it is, though, it's now found a home in the growing Web3.

The typeface had a rebirth in 2019, when type foundry Monotype unleashed an updated 'Helvetica Now' that future-proofed the classic with 40,000 wholly redrawn letters, numbers, punctuation marks, and symbols—optimizing Helvetica for displays beyond posters and signage. A variable version launched last year, 'Helvetica Now Variable', brought a million more combinations.
The myriad faces of Helvetica have now inspired a lively non-fungible token collection by Monotype and KnownUnknown, a creative collective for Web3 brand experiences; and the Avalanche (AVAX) cryptocurrency. Helvetica The NFT. will launch in the coming weeks.

The series ropes in over two dozen artists and designers—veteran and rising—to pay homage to Helvetica's ubiquity and role in design history while expressing the typeface's impact on their personal lives. Among them are Pentagram partner and brand design great Paula Scher; and Margaret Calvart, who designed the UK's road design system.
According to Pentagram, Scher has interpreted the typeface three ways in an NFT selection entitled Blowing Up Helvetica. Intrigued by the numerous weights of Helvetica found in Monotype's catalog, Scher imagined characters being pumped like balloons, before bursting.
View this post on Instagram
Scher's NFTs comprise two animations and one poster.

One remix by Vicky Vuong showcases a sneaker warped with Helvetica text, Monotype shares with DesignTAXI in an email.
Ryan McDonagh, on the other hand, used acetate sheets for texture and a refreshing translucence, then scanned his works and converted them into GIFs.
Ben Jones, who was fascinated by Helvetica in both its analog and digital forms, combined them to create mixed-media NFTs.
Helvetica, a hallmark in cities, has its legacy come full circle as the NFTs are now appearing on screens of Times Square in New York City. Interested collectors can head here for more details about the digital the collectibles.
[via Monotype, images by various artists for Monotype and KnownUnknown]
Receive interesting stories like this one in your inbox
Also check out these recent news