Don't miss the latest stories
Share this
Forgotten Burger King Has Been Hiding Behind A Mall Wall For Over A Decade
By Mikelle Leow, 01 Jul 2022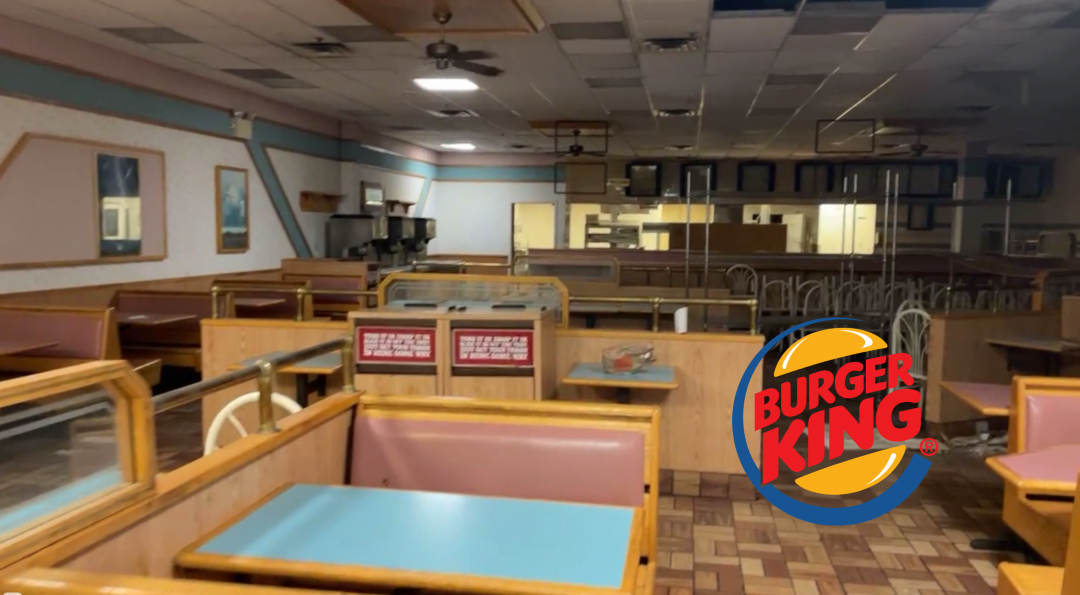 Video screenshot via New Castle County Government, logo via Wikimedia Commons
At this abandoned Burger King, even the fries look like they had just been served.

However, this fully-intact restaurant at Concord Mall in Delaware ceased operations back in 2009 and now sits behind a wall, waiting for a new tenant. To put things into perspective, 2009 was the year Avatar had been released, and Barack Obama had been sworn in as President of the United States.

The nostalgic time capsule was brought to the internet's attention after a man named Jonathan Pruitt, who has been working on the mall's HVAC systems, posted a picture of it on a local Facebook page. Although most of its followers barely batted an eyelid then, the photo quickly exploded online and was reuploaded on Twitter and Reddit.
A fully intact vintage Burger King was found behind a wall at the Concord Mall in Wilmington, DE. This photo was snapped by Jonathon Pruitt April of 2022. pic.twitter.com/G3V3SnJM3J

— Jeze3D.exe v2.2.1 (@RealJezebelley) June 28, 2022

This fascination prompted an official of the New Castle County, where the location resides, to step inside the lost restaurant and film a tour.

While the Burger King was shut down in 2009, it's retained its vintage furniture and signage from even the late 80s, TODAY reports—from its parquet flooring to décor. Nobody took down its counter, kitchen, and drinks station, either.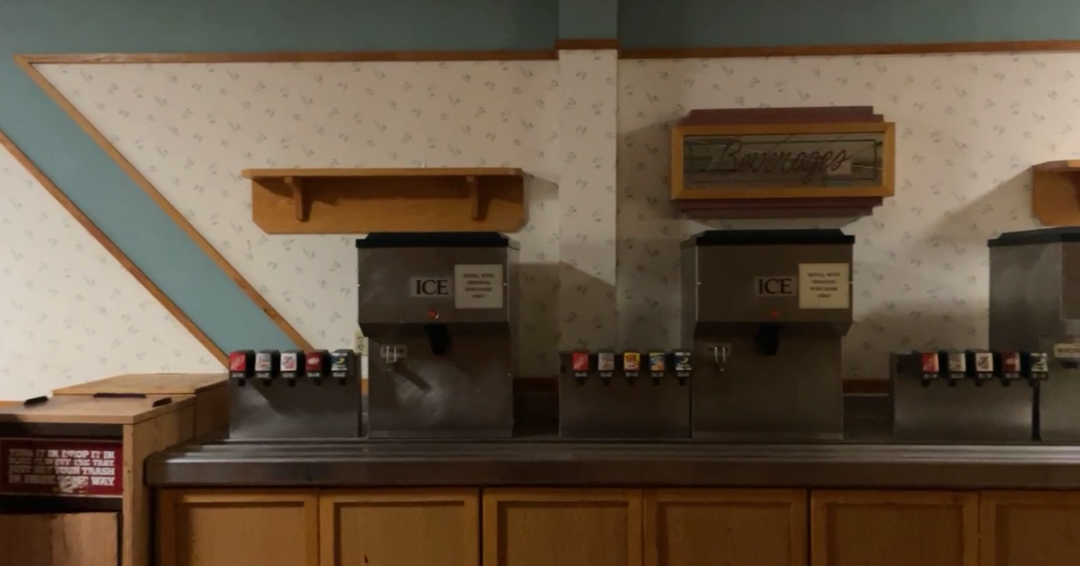 Video screenshot via New Castle County Government

Remarkably, the joint wasn't cleaned up on its last day, and it still had a bag of fries lying around when Castle County Executive Matt Meyer paid the branch a visit with the mall's general manager Thomas Dahlke.

Meyer told TODAY that he believes the relic is so awe-inspiring to people because it denotes "a time when retail was a little more human." Watch the tour below.
We are live at the Concord Mall… Burger King?? 🍔👀 #timecapsule Interested in renting this space? Contact Tom by email or phone: [email protected] / 302.478.92.71

Posted by New Castle County Government on Wednesday, June 29, 2022
Receive interesting stories like this one in your inbox
Also check out these recent news