Don't miss the latest stories
Share this
Kanye West Orders Burger Joint To Revamp Its Name & Menu
By Mikelle Leow, 04 Jul 2022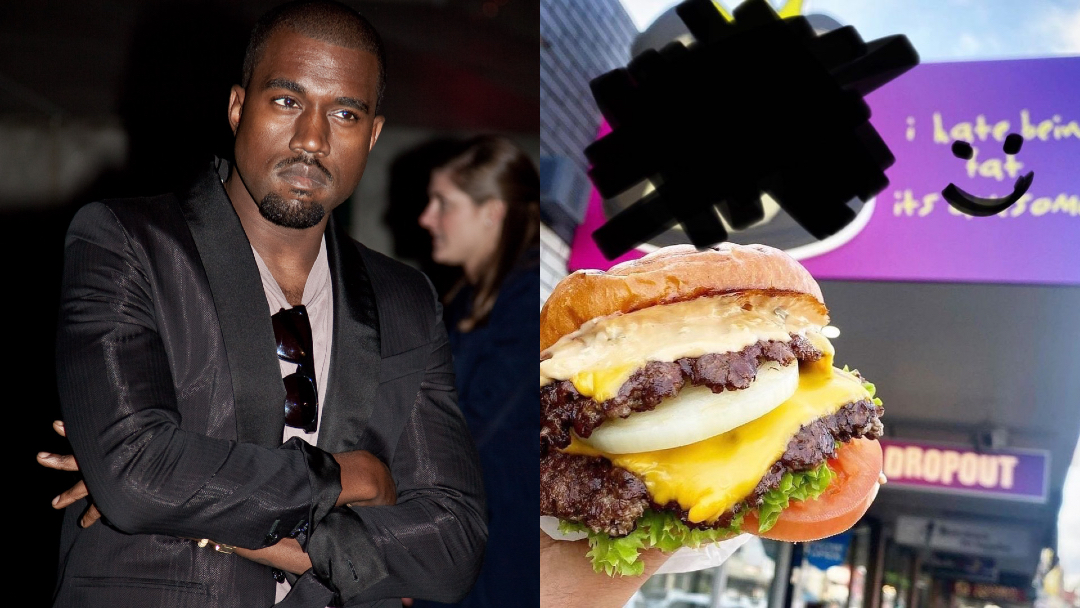 Images via 70838739 © 1miro | Dreamstime.com and College Dropout Burgers
When Kanye West started burying deep into his Instagram Stories, one Australian restaurant owner thought he'd found a fan in the rapper, who even followed the Instagram account.

Alas, Mark Elkhouri soon discovered that his Kanye West-inspired burger joint, College Dropout Burgers, wasn't a Ye in the books by the musician but a Nay.

College Dropout Burgers in Melbourne takes after the title of Ye's 2004 debut album, College Dropout. It also had a logo inspired by the teddy bear on the album's cover.

This came to a standstill after Elkhouri allegedly received a cease-and-desist letter from West's legal team, as first reported by Australian news site The Age. The business owner, a fan of the musician and a college dropout, now has to replace the teddy bear logo and paint over a mural depicting West.
In fact, he confirmed that the restaurant would wipe out "all references to Ye." The business will retain its College Dropout moniker, however, as it got the green light to continue operating under this name.
Elkhouri did not want matters to be escalated to court, so he agreed to rebrand the location. His menu, which featured burgers christened after West's song titles such as a chicken sandwich called 'Golddigger', a breakfast burger called 'Good Morning', and a 'Cheezus' burger, were also renamed.

In their place are new burger names like 'Mark Zuckerberg', 'Steve Jobs', 'Brad Pitt', 'Steven Spielberg', and 'Quentin Tarantino'—whose muses are all college dropouts themselves.

Although disappointed by the friction with West, Elkhouri remains a fan, defending that the influence West has had on his life is far more significant.

But just in case West has a change of heart about the eatery, the owner has kept a burger unnamed for when the rapper becomes more welcoming of the homage.
Looking at the bright side of things, Elkhouri considers the forced makeover to be a "blessing in disguise" as the restaurant will more likely draw in patrons who aren't that into Kanye West.
Receive interesting stories like this one in your inbox
Also check out these recent news