Don't miss the latest stories
Share this
Quidditch Gets Name Change As It Ends Association With 'Harry Potter'
By Nicole Rodrigues, 21 Jul 2022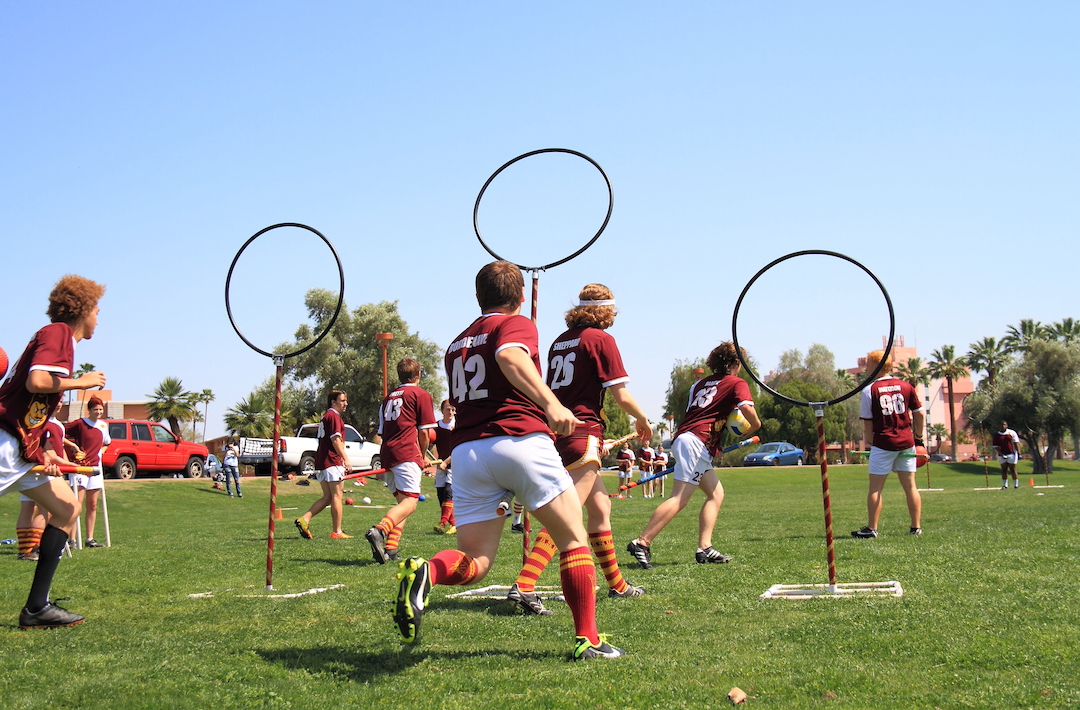 Harry Potter fans continue to alienate themselves from Wizarding World creator J.K. Rowling after a series of transphobic comments. In the latest for Muggles, the fictional-turned-real-life sport of Quidditch is being rebranded as 'Quadball'.
US Quidditch and Major League Quidditch announced on Tuesday that the decision was not only to remove themselves from being associated with Rowling but also to detach themselves from the Warner Bros trademark, which lost the sport many sponsorship deals.
While the International Quidditch Association did state that Rowling's comments were a reason for the rebrand, Jack McGovern from the US Quidditch and Major League Quidditch told the New York Times that the association makes it clear that both reasons had equal weightage. He also stated that it has been difficult for the sport to recruit students due to its ties with the author.
Quidditch first made the Hogwarts-to-real-world crossover in 2005 when Vermont's Middlebury College decided to turn the sport into a real-life event. The rules of the sport follow the same as the ones in the books, but with one major exclusion: flying broomsticks.
Instead, regular broomsticks or poles are used to mimic flying, and the goalposts have been lowered so that it's easier for non-wizards on the ground to score. Since its inception, Quadball now has 600 teams in four countries, and it continues to grow.
Despite the name change, the rules will remain the same. The new moniker, which won by a landslide in a poll conducted by the organization, represents the number of balls used and how many player positions there are. The Major League Quidditch is also considering renaming the balls and players at a later date.
The rebrand will take effect in August during this year's championship.
[via NPR and The Guardian, Photo 30020496 © Thomas Vieth | Dreamstime.com]
Receive interesting stories like this one in your inbox
Also check out these recent news