Don't miss the latest stories
Share this
This Three-Story Cosmic Condo Is Designed To Fit Inside SpaceX's Starship
By Nicole Rodrigues, 30 Jul 2022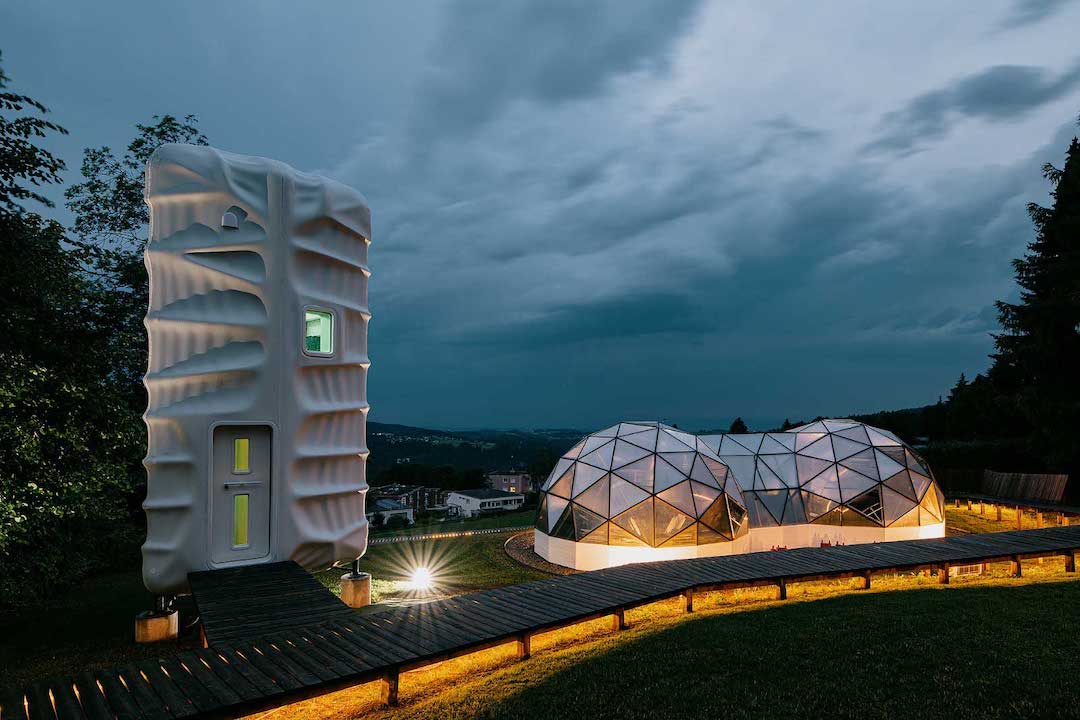 A boarding school in Switzerland is taking a new approach to the study of science by having its students build a space condo that was designed to "intentionally fit inside SpaceX's Starship rocket."
The Institut auf dem Rosenberg partnered with Danish space design company SAGA Space Architects to design and build the living quarters as part of the school's curriculum called the 'Rosenberg Space Habitat (RSH)'. The students (aged six to 18) are taught the ways in which humans would be able to thrive in extraterrestrial environments.
The result of the project is a 23-foot high, three-story space condo. According to a press release from the school, it claims that this is "the world's tallest 3D-printed polymer structure."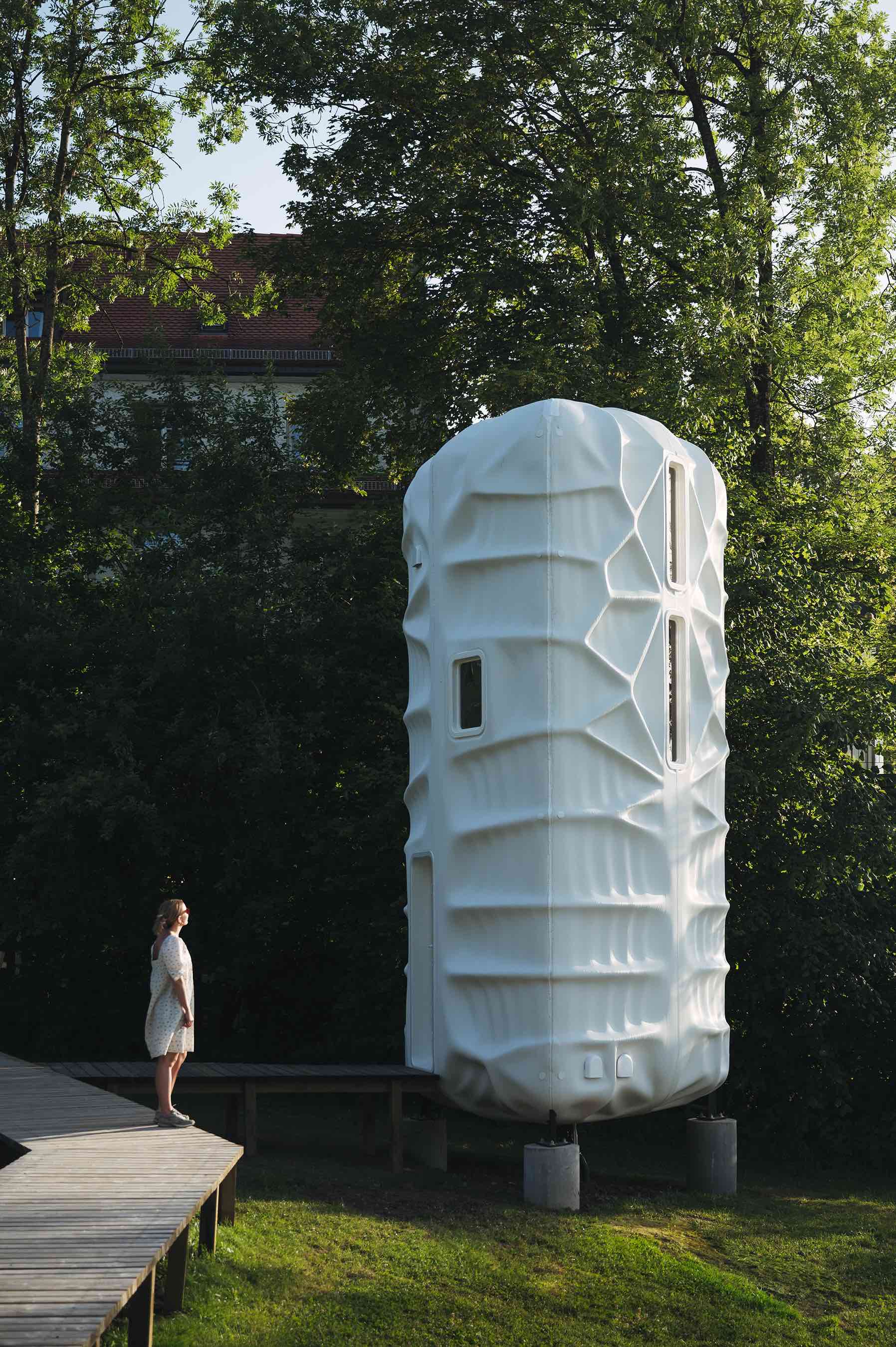 The polymer used in the construction of the galactic habitat can be broken down and then used to reprint different structures. In order to improve its sustainability, the entire structure is powered by wind trees, a type of wind turbine.
The building is being used primarily as a research facility for students and teachers to learn about science, architecture, and space. Some of the studies being carried out include sensory stimulation in an out-of-world environment and the impact life in outer space has on humans.
Its top two floors are used for living and recreational spaces for the children to hang out. To add a sense of realism to the living quarters, a Boston Dynamics robodog, Spot, was also added.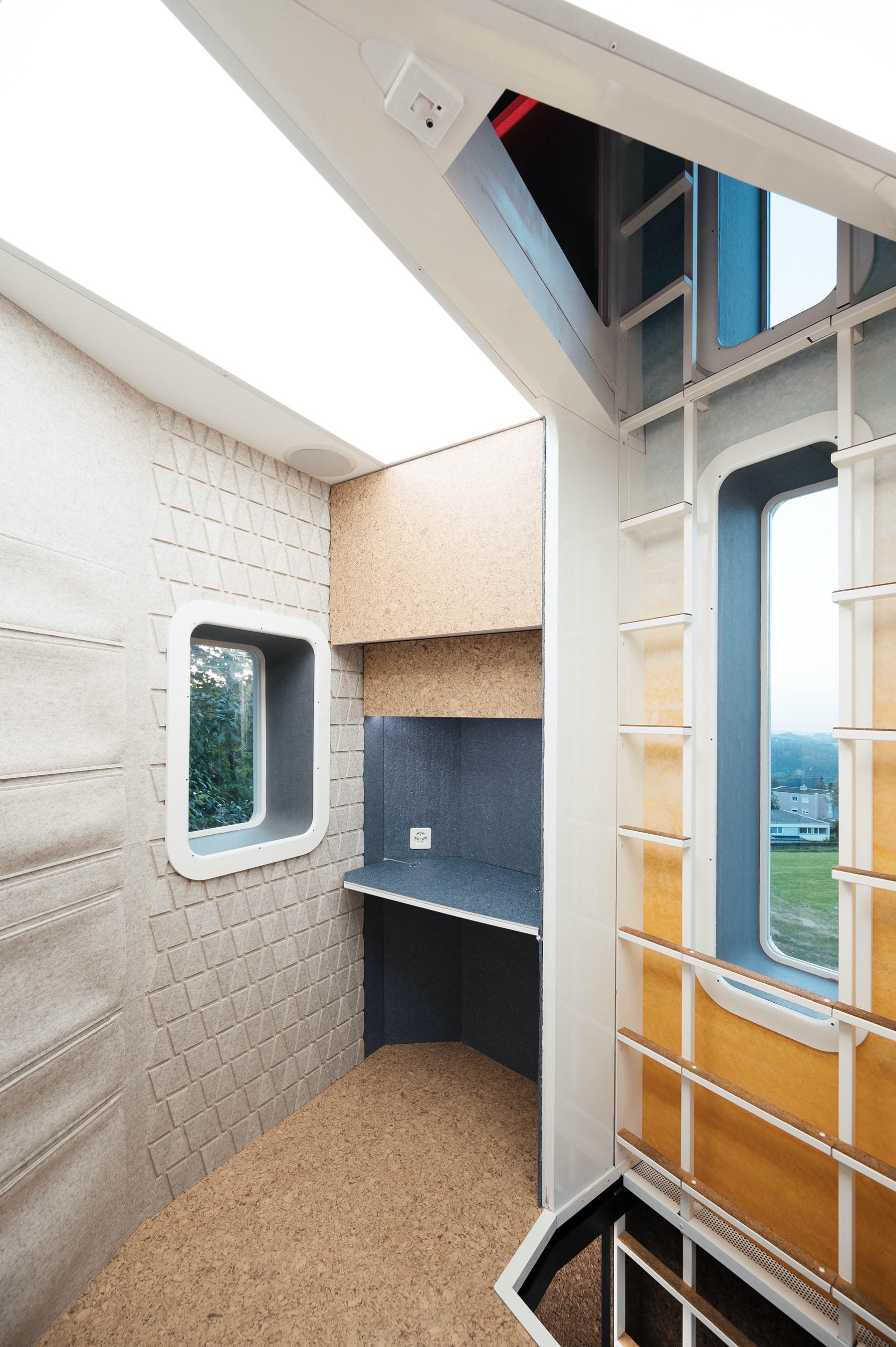 Sebastian Fredriksen, founder of SAGA Space Architects, indicated that the completion of the project was done in record time—from the beginning sketches to the end product, it only took a few months.
Rosenberg Director General Bernhard Gademann also added that this exposure to the students will hopefully cultivate the idea of advanced space exploration in the minds of its students as they set out to do great things in the world.
The cosmic condo is being housed on school grounds in its 'Future Park,' which is a sustainable and innovative outdoor area.
[via Futurism and Gizmodo, cover image via Institut auf dem Rosenberg]
Receive interesting stories like this one in your inbox
Also check out these recent news