Don't miss the latest stories
Share this
Archaeologists Uncover 'Ghost Footprints' That Only Appear When It Rains
By Alexa Heah, 04 Aug 2022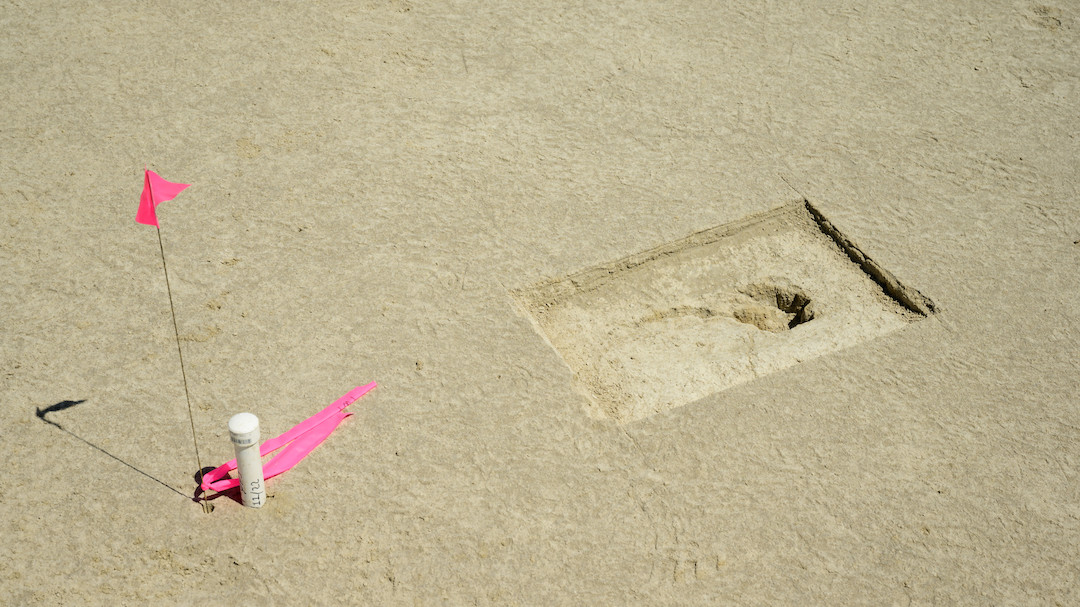 In what could be only the second such discovery in the United States, archaeologists working at the Air Force's Utah Test and Training Range recently uncovered 88 human footprints preserved in alkali flats, believed to date back to over 12,000 years ago.

Principal Investigator Daron Duke believes the footprints will provide invaluable insight into what the daily life was like of a family that lived thousands of years before us.

"Based on excavations of several prints, we've found evidence of adults with children about five to 12 years of age that were leaving bare footprints," Duke explained.

"People appear to have been walking in shallow water, the sand rapidly infilling their print behind them—much as you might experience on a beach—but under the sand was a layer of mud that kept the print intact after infilling," he added.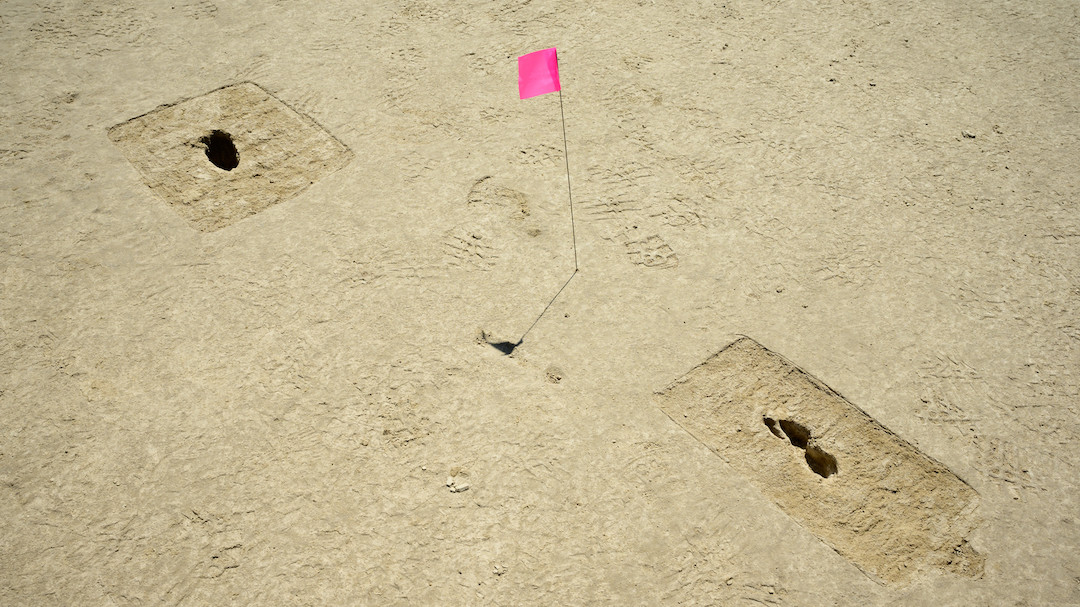 According to Live Science, the findings were nicknamed "ghost footprints" because they only become visible after it rains, when they become darker in color after being filled with moisture, before disappearing again once it's dry.

As per the Hill Air Force Base, the location of the prehistoric footprints—which has now been dubbed the Trackway Site—complements discoveries made in 2016 at the nearby Wishbone site, which is located within half a mile of what would've been a large wetland at the time.

At the previous site, researchers dug up a 12,300-year-old open-air hearth, together with burnt bird bones, charcoal, and artifacts including projectile points and stone tools. Plus, it was where the earliest known human use of tobacco was identified.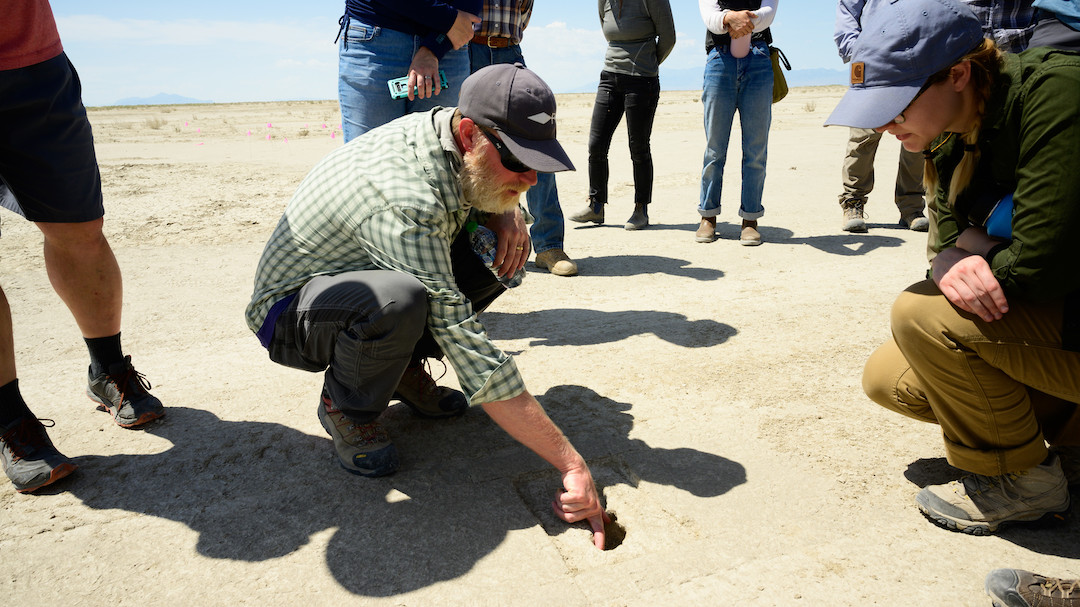 Fortunately, even though the area is now being used as an active weapons and training range, the archaeologists believe it could act as a "preserve" for these historical finds.

Going forward, they will work on protecting the site from blowing winds and erosion, and will seek Native tribes' perspectives on the footprints.

"We have also collected the infill of the prints to see if we can find organic materials to radiocarbon date. We want to further detail the prints themselves as to who comprised the group and how they were using the area," Duke remarked.

"There is an immediate human connection to seeing human footprints. To see them from a distant past, especially so much different than it looks today, can be impactful."
[via Live Science and Hill Air Force Base, images via US Air Force Photo by Nial Bradshaw]
Receive interesting stories like this one in your inbox
Also check out these recent news