Don't miss the latest stories
Share this
London Zoo Unnerves Public With Crocodile Bag As One Of Its 'Animals'
By Mikelle Leow, 04 Aug 2022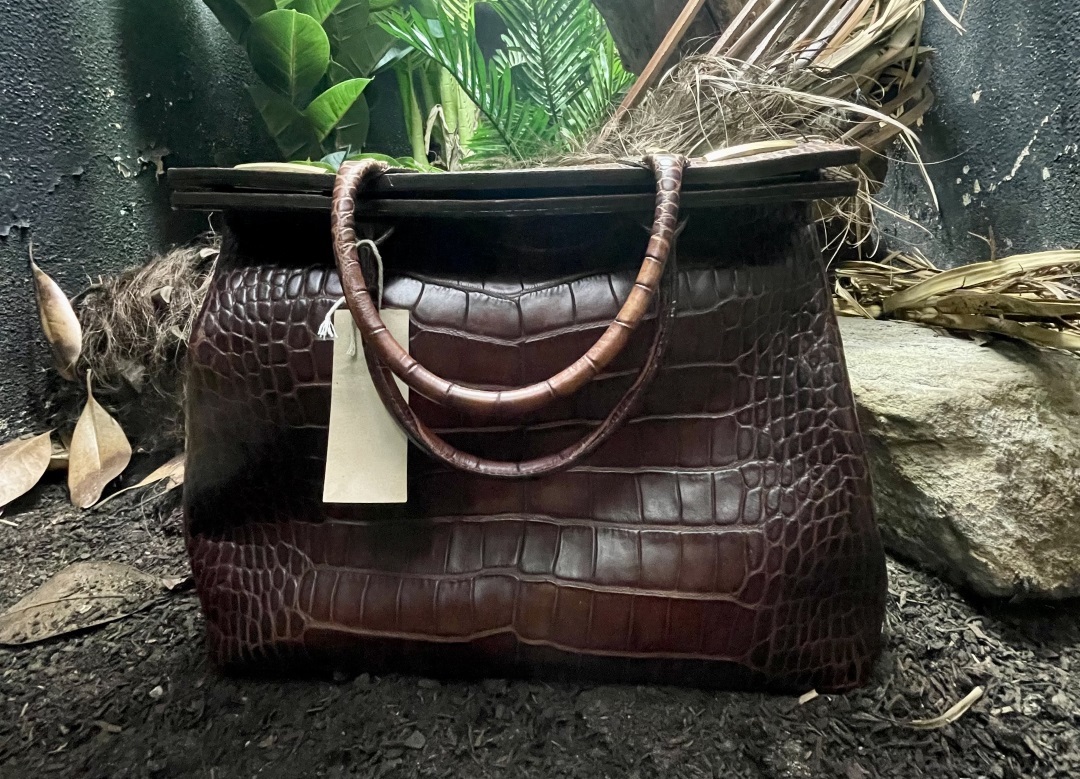 The reptilian inhabitant of one London Zoo enclosure doesn't bite. Neither does it walk, swim, eat, or even breathe. It used to be able to do all of those things, but this so-called "Siamese crocodile" has now been relegated to a handbag.
As the BBC reports, the conflicting creature has lived in the zoo for a few years now, but a new viral tweet has sparked a resurgence of sympathy for it.
London zoo not pissing around pic.twitter.com/C9cxoDCba2

— T🍅M (@sleepy_homo) August 1, 2022
The crocodile leather purse was confiscated by border officers at an airport in the UK in 2018 and was donated to the zoo to draw attention to the illegal wildlife trade crisis.

Like the other animal enclosures, this one comes with a sign educating visitors about its resident. The description for the "Siamese Crocodile" reads: "This bag used to be found swimming in slow-moving rivers and streams across Southeast Asia and Indonesia."

The writeup continues: "Over the last 75 years more than 80% of Siamese crocodiles have disappeared. Many, like this one, were hunted for their skins as part of the illegal wildlife trade.

The bag is the only "Siamese crocodile" residing at the zoo. This is because its family is critically endangered and locally extinct in some of their native homes in Indonesia, Brunei, East Malaysia, Laos, Cambodia, Myanmar, Thailand, and Vietnam.

Before being hunted for their skins, the freshwater crocodiles had been chased out from natural wetlands by rice farmers. To date, only 500 to 1,000 of these crocodiles are believed to exist in the world.
It's fantastic that our exhibit is getting so much attention! 👉 https://t.co/2GZNSrCN5B 👈 The handbag, made from the skin of a #CriticallyEndangered Siamese crocodile, was confiscated at a UK airport & given to us to highlight the devastating impact of the #IllegalWildlifeTrade pic.twitter.com/QgKa1OcSFb

— ZSL London Zoo (@zsllondonzoo) August 3, 2022
[via IFLScience and BBC, cover image via ZSL London]
Receive interesting stories like this one in your inbox
Also check out these recent news