Don't miss the latest stories
Share this
Skin Cancer Awareness Posters Reveal Themselves When Exposed To Sun
By Alexa Heah, 12 Aug 2022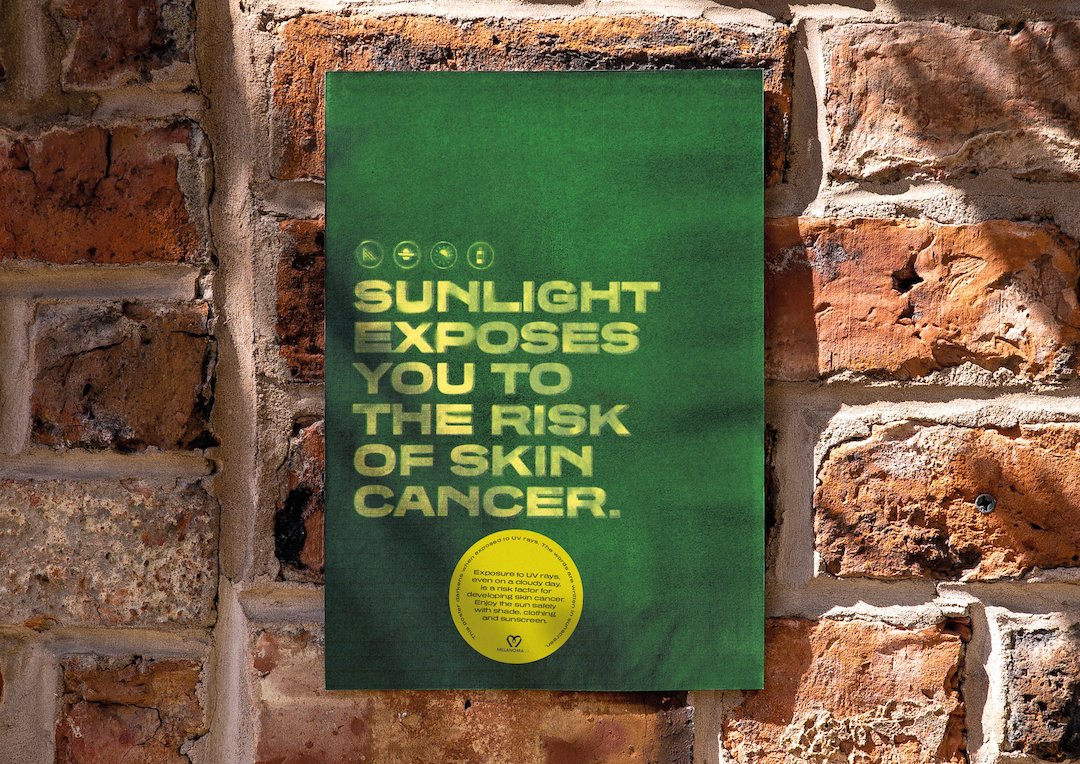 It's no secret that the United Kingdom has been suffering from one of the worst-ever heatwaves, spurring on town councils to come up with peculiar ideas to protect important landmarks, including wrapping one of the world's oldest suspension bridges in foil.
Naturally, as temperatures soar, so does another grave concern: the ever-increasing risk of skin cancer. According to Melanoma UK, approximately 16,000 people in the country are diagnosed with the condition annually, making it the fifth most common cancer in the region.

Even more alarming, an astonishing 86% of all melanoma diagnoses are actually preventable by taking extra care to stay safe out in the sun, especially during the sweltering summer months.

To convey this urgent message, the organization partnered with creative agency Leith to develop a unique campaign that exposes the dangers of ultraviolet (UV) light: sunscreen-printed posters.
Today we launch our latest campaign for @MelanomaUK printed in sunscreen on UV paper ☀️

Exposure to UV rays, whether during a heatwave or cloudy day, is a risk factor in developing skin cancer. That's why we created specialist outdoor posters of the dangers UV rays pose ⚠️ pic.twitter.com/wXl2XlIzlb

— Leith (@TheLeith) August 11, 2022

The warnings have been printed in sunscreen onto special UV paper, which then changes color as it burns when interacting with the sun's rays. When the posters are exposed to the sun, the cautionary messages "appear" to educate passersby about the perils of constant UV exposure.

Through the quirky campaign, the organization hopes to highlight that UV exposure can pose a threat all the time—in fact, one can be sunburned even if it's cold or cloudy, with the sun's rays often strong enough to cause damage to skin even when it seems unlikely.
View this post on Instagram

"With the changing environment, making heat waves more common, the risk of Melanoma has never been higher," said John McPartland, Creative Director of Health at Leith.

"However, the risks of Melanoma don't just exist during heatwaves. We wanted to not only highlight the dangers UV pose, but show the protection sunscreen can offer against them," he added.

Remember to slather yourself in sunscreen before you step out of the house!
View this post on Instagram
[via The Drum and Melanoma UK, images via various sources]
Receive interesting stories like this one in your inbox
Also check out these recent news