Don't miss the latest stories
Share this
Karen Gets Immortalized As Action Figure To Annoy All Your Other Toys
By Nicole Rodrigues, 12 Aug 2022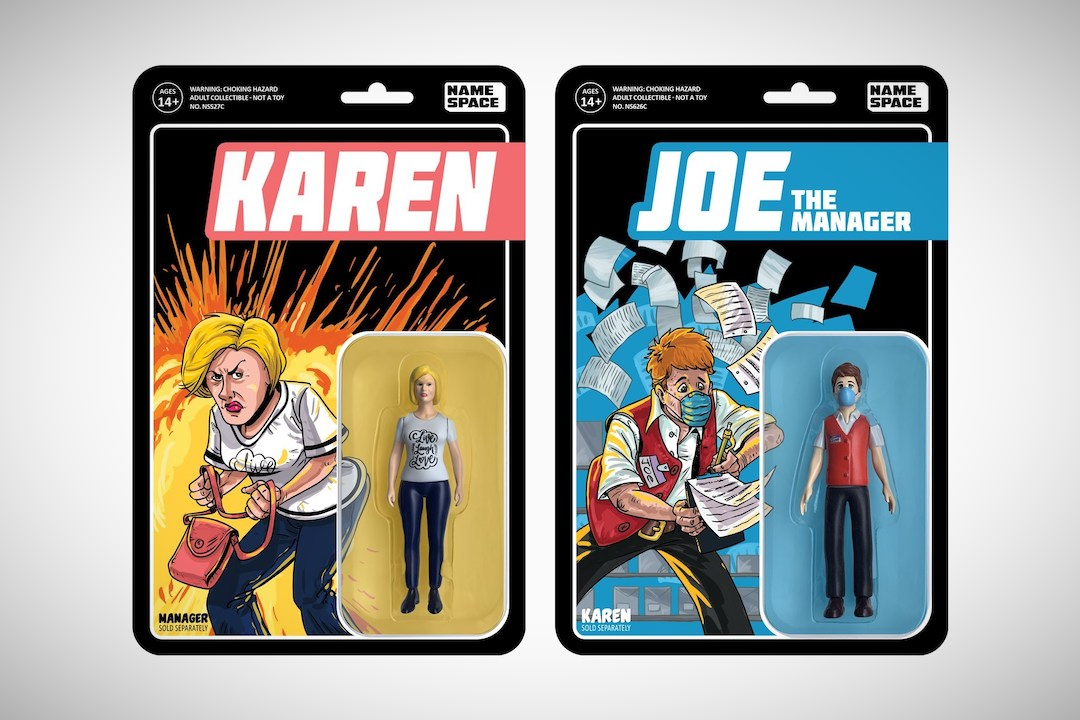 The anti-hero of the meme universe, 'Karen', is getting her very own action figure. How many complaints to the manager did it take for this to happen?
The imaginative minds at toymaker Namespace LLC imagines society's antagonist deserves a figurine to stand in the ranks of other big-name villains like Darth Vader and Lex Luthor. And bringing out the worst in her, it seems, is her counter-force: the poor, underpaid 'Joe the Manager' to bear the brunt of her harsh and cruel words which cut deeper than lightsabers.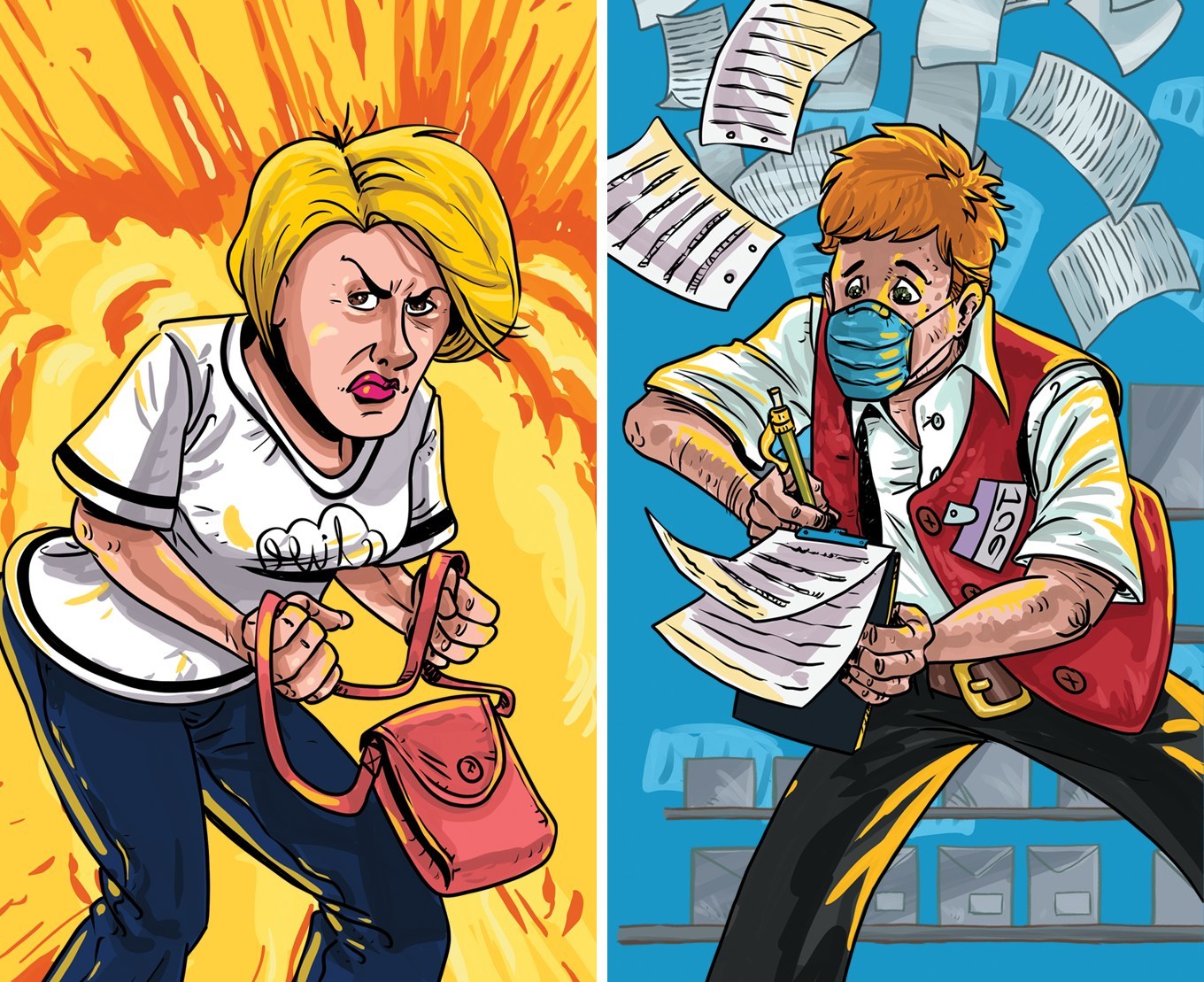 The figurines are modeled after vintage action figures and stand at the typical height of 3.75 inches. Both will be packaged in the same style of blister packaging one might find a Spider-Man model in, equipped with bright colors and pop-art drawings of Karen and Joe.
The dolls come in two packaging types—'Classic' and 'Modern'—with the latter slightly departing from the quintessential art style of the action figure with brighter colors.
Karen is also seen wearing a white T-shirt with the infamous "Live, Laugh, Love" motto, which she infamously never actually abides by.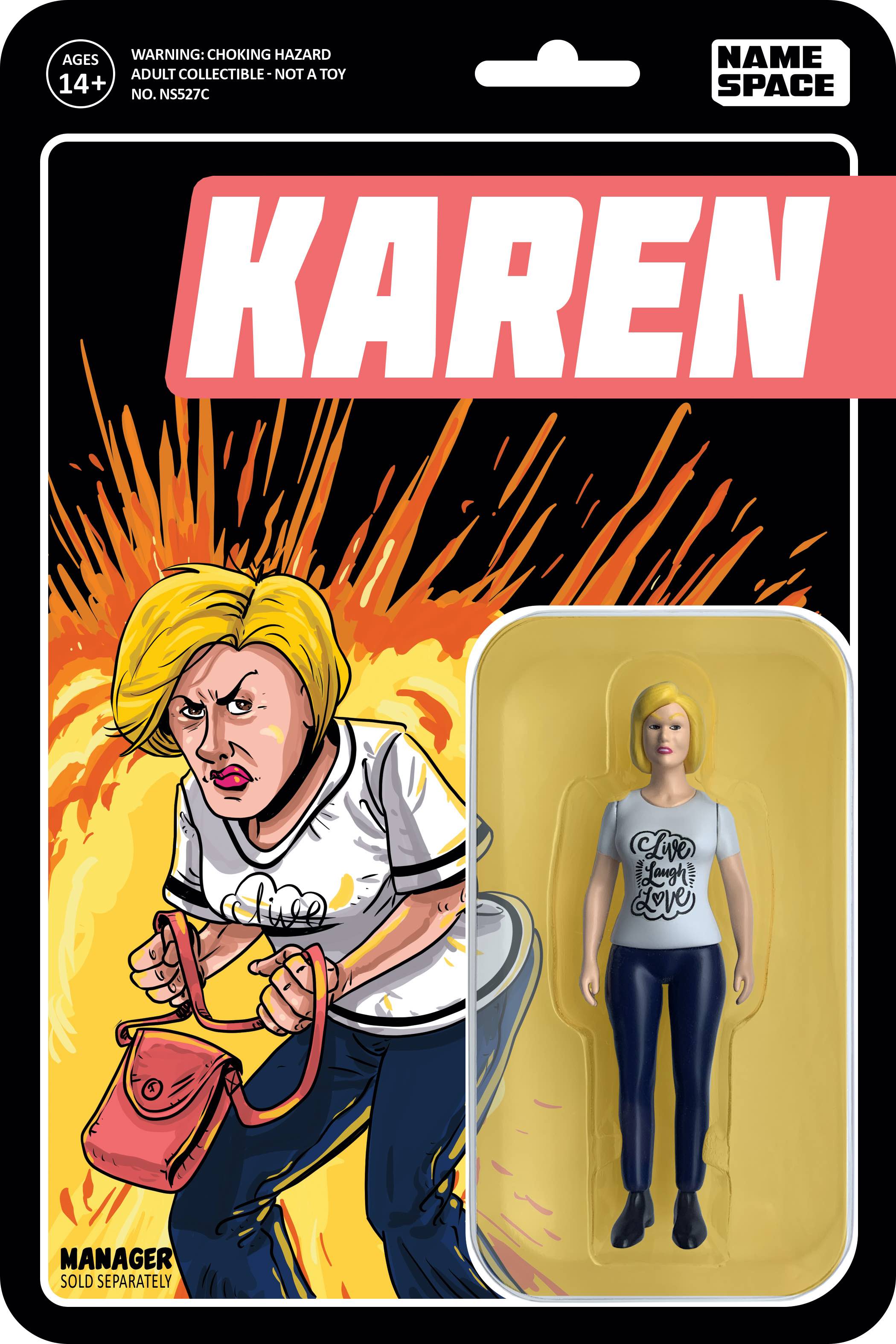 'Karens' shot up to meme fame over the last few years after a series of attacks towards service workers—particularly towards people of color—became too hard to ignore, and so the internet took to roasting the proverbial middle-aged, angry white woman who usually sports a version of the inverted bob.
Karens are also known to constantly hound the police with racially-charged complaints, so much so that law enforcers have made a law that any calls to the police with racial overtones and no real evidence will result in punishment. In a beautiful twist to the story, the act is called the CAREN Act.
On the other hand, Joe is seen wearing a mask and an exhausted expression as he is assumedly being told off by her.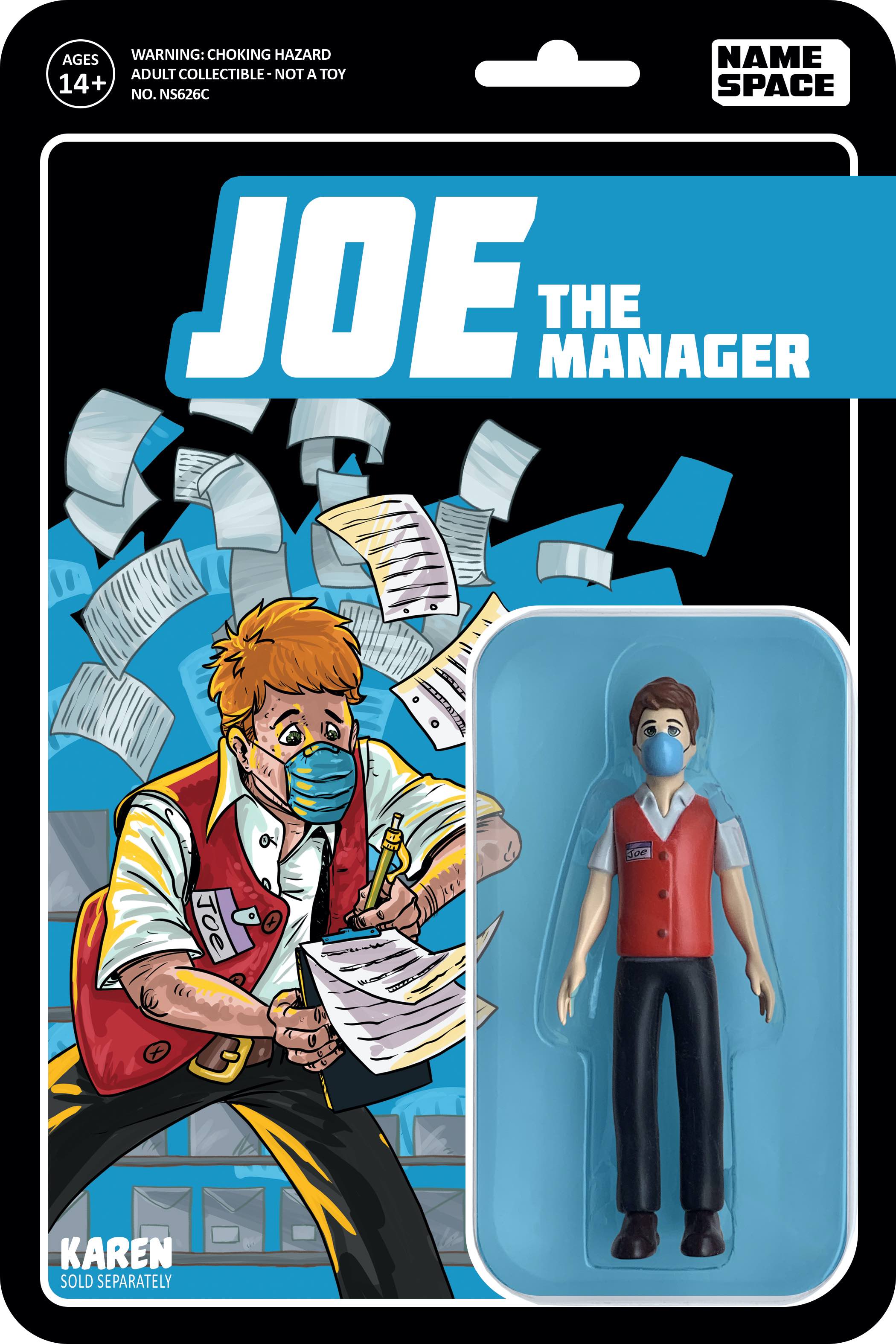 Via a press release, Matt Jacquot noted that the action figures, currently in Kickstarter mode, were something fun during a bleak time in our society and were also to encourage a little more tolerance towards each other.
[via The Dieline and Action Figure Insider, cover image via Namespace]
Receive interesting stories like this one in your inbox
Also check out these recent news