Don't miss the latest stories
Share this
E-Tattoos Printed From Human Tissue-Like Ink Could Replace Bulky Health Monitors
By Nicole Rodrigues, 22 Aug 2022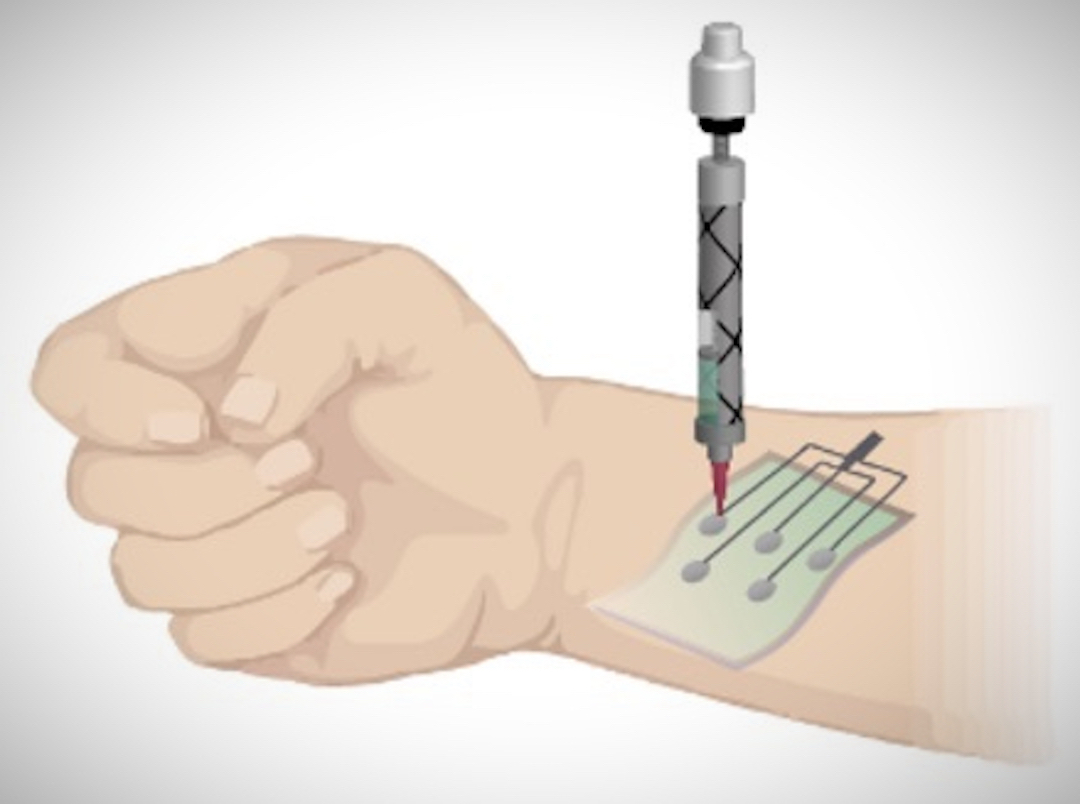 In the world of medical wearables, scientists have been coming up with ways for them to be powered without bulky equipment—whether by sweat or through clothes. As for a team of researchers at Texas A&M University, it is looking to radically change the way wearables are produced by creating tissue-like ink that can be turned into 3D wearables.
The crux of the study has essentially found a way to sort of tattoo a wearable onto a human to track their medical condition. The research was published on ACS Nano.
This new ink was created from 2D nanomaterials and mixed with modified gelatin to create a pudding-like structure.
The substance reacts to force. When it is in a tube, it is in a solid state. However, when squeezed, its consistency changes to that of toothpaste.
Researchers at the Gaharwar Laboratory used an open-source 3D bioprinter to develop the ink. The ink, which is also electrically conductive, was able to create customizable bioelectronics tailored for each patient's needs.
The hydrogel ink can build intricate 3D circuits and help print stretchy, electrically active electronics. Due to their excellent strain sensing capabilities, these devices are effective when used with a variety of monitoring systems.
This breakthrough could lead to bioelectronic tattoos being printed onto a patient's skin to monitor conditions such as tremors in the hands of a patient that has Parkinson's disease.
[via ScienceDaily and Texas A&M Today, cover image via Gaharwar Laboratory/Texas A&M Engineering]
Receive interesting stories like this one in your inbox
Also check out these recent news