Don't miss the latest stories
Share this
Japanese Shoppers Are Striking 'C' Off Brands' Logos For A Heartfelt Cause
By Mikelle Leow, 12 Sep 2022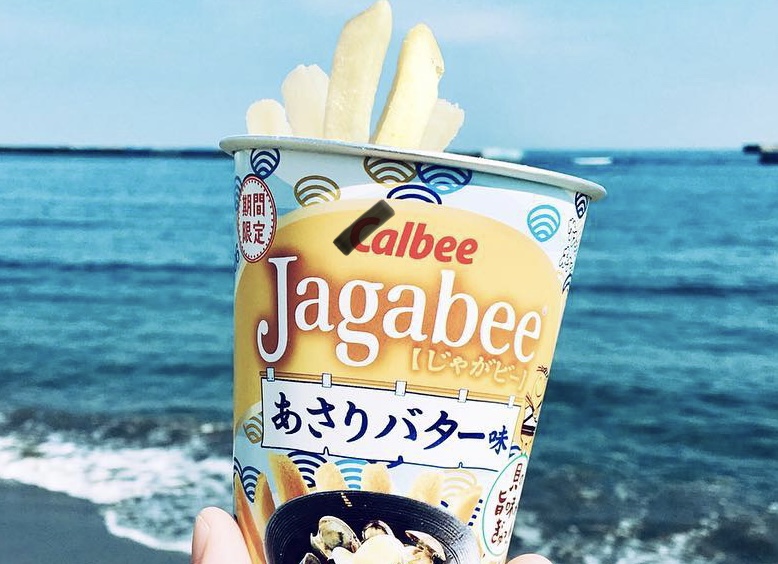 You'd think that for a nation that loves its cats and cosplay, 'C' would be one of its favorite letters of the English alphabet. On the contrary, the character is being canceled in Japan through the month of September.

Brands with the letter C in their names are actually encouraging the public to remove it off their logos, as part of a campaign to fund cancer treatment research, called Operation deleteC. By now, you would have guessed that 'C' stands for the dreaded cancer. C u never, cancer.
Beloved snack company Calbee is among the initiative's active participants, and it's started a social media movement asking fans to strike off the first letter from its logomark in any way they can think of across all of its products.
ã'つまã'Œã€æƒ³ã"ã€'​がã'"æ²»ç™'ç "究にã'¨ãƒ¼ãƒ«ã''ðŸ¦'
​
Calbeeの「C」を消した写真に #deleteC大作戦 #カルビー を付けて投稿すると1投稿につき100円が、本投稿をRTまたはいいね♡すると10円が、がã'"の治ç™'ç "究へå¯"付さã'Œã¾ã™ï¼â€‹

期間:2022/9/30(金)まで​
詳細はこちら👉https://t.co/5CGElpq3v0 pic.twitter.com/oNt4y8Wx4J

— じゃがりこ【公式】 (@jagarico_cp) September 3, 2022
Customers with a pack at home may simply cancel the letter with a marker. Some have deleted the C by covering it with stickers, while others have involved their pets or soft toys in the project.
微力ながら…!🐰🐥https://t.co/kosb8NBR7d#deleteC大作戦 #カルビー @deleteC_ https://t.co/Xdwbm4Msrw pic.twitter.com/9d49gsO75u

— カナヘイ🐥🐰ホテルニューオータニ👏コラボルーム予約受付中 (@kanahei_) September 7, 2022
Suntory's C.C. Lemon beverage happens to have two of the initial in its moniker, so it's decided to join in on the effort, as well.
みんなの手で🤝
がんを治せる病気にできますように。
番çµ"でã''紹介させてé 'きましたã€'#deleteC #deleteC大作戦 #サントリー #土曜はカラフル pic.twitter.com/hWrwBPXRHf

— 【公式】土曜はカラフル!!! (@mx_colorful) September 3, 2022

As reported by grape Japan, stationery label Kokuyo has activated its customers to get all crass on the letter C for its popular Campus notebook line, as has glue company Cemedine for its stationery products.

Obviously, crossing out the C isn't the only action taken in the movement. For every post created by the public for the campaign, participating brands have promised to donate ¥100 (US$0.70) to accelerate research for cancer recovery. Further, a simple retweet or like of a related post by partnering companies generates ¥10.

On its website, deleteC says it hopes to establish a system that's easy for brands and individuals to take part in to end the fight against cancer.

"As research progresses, the day when cancer will be curable will come closer," explain deleteC founders Nao Nakajima and Shiro Oguni. "We believe that as the circle of support expands… we will be able to pursue a new future of making cancer a cure."
#deleteC  #deleteC大作戦
癌と戦う方々がどうか勝利しますように✨ pic.twitter.com/vOksMQRAak

— みそこ@年内KP新規❌ (@m1s0c0murder) September 7, 2022
Coffee break ☕️。#deleteC #deleteC大作戦2022 #みんなの力でがんを治せる病気に #Suntory pic.twitter.com/qqx35UwTGT

— may (@middsphd) September 4, 2022
猫の手も貸します( ΦᆺΦ)✨#deleteC#deleteC大作戦 #キャンパスノート pic.twitter.com/SIsT5Vf58T

— ヒヨコ【仏壇サニーレタス】 (@hiyokoharumaki) September 3, 2022
Campaign:
Delete the character "C" from the photo of the designated sponsor's product and post it with the hashtag.
They will then donate to research on cures for cancer according to the number of posts they receive.#deleteC大作戦#キャンパスノートhttps://t.co/Haf0s6M4WM pic.twitter.com/XX9MK9yVPK

— daisy🌼 (@daisy81374725) September 3, 2022
やめられない♪とまらない♪#deleteC pic.twitter.com/lZv01ZKdKj

— atsusci1 (@Satsuscio) September 10, 2022
Cを消して投稿→がã'"ç "究にå¯"é™"できã'‹æ´»å‹•ã«å'åŠ ã—ã¾ã™#JBCCホールディングス#deleteC pic.twitter.com/NG8rjcKVor

— koto (@chiiko_kotoko) September 11, 2022
#deleteC大作戦

投稿をRTまたはいいね♡すると10円が、がã'"の治ç™'ç "究へå¯"付さã'Œã¾ã™ï¼â€‹

期間:2022/9/30(金)まで​
詳細はこちら👉https://t.co/EfjxuFGOC1#みんなの力でがんを治せる病気に @deleteC_#deleteC#deleteC大作戦#KOKUYO#キャンパスノート pic.twitter.com/pfVlgSjofw

— uはユノと先へ行く👌 (@2yytin6) September 12, 2022
微力ながら私も🥰💓

ガンは治せる病気になったら嬉しいです😭🙏#deleteC大作戦#deleteC#みんなの力でがんを治せる病気に pic.twitter.com/d6yIo3tmSB

— みったん🅿️🍓💜TY⑨👔 (@tomo_love_mi) September 8, 2022
[via grape Japan and DeleteC, images via various sources]
Receive interesting stories like this one in your inbox
Also check out these recent news