Don't miss the latest stories
Share this
Apple Watch Users Can Now View Fitness Metrics On AR Glasses With This New App
By Nicole Rodrigues, 18 Sep 2022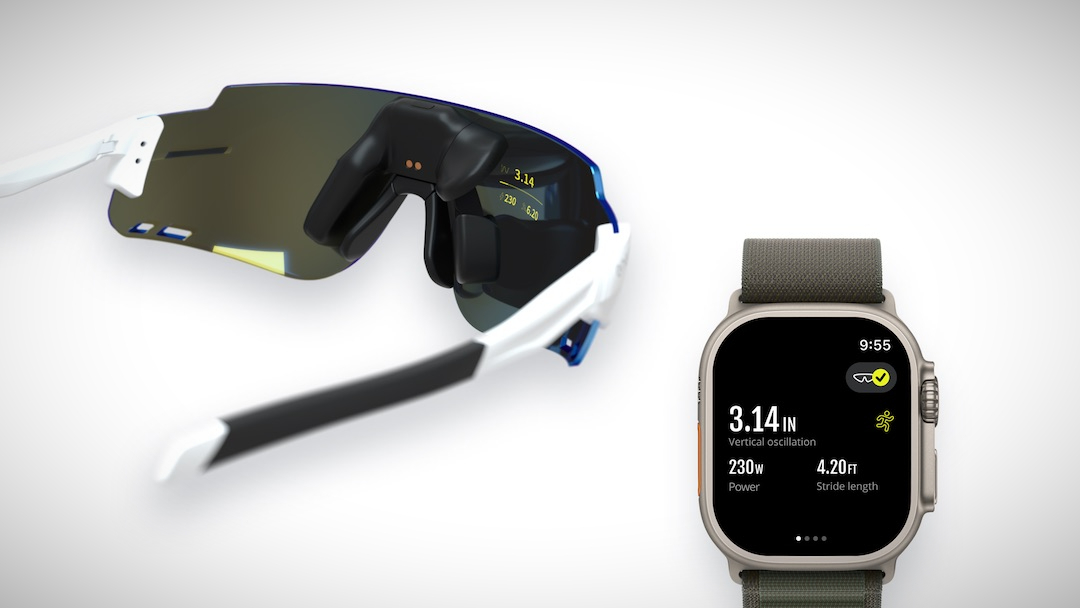 The days of checking your Apple Watch for the distance as you run may be far behind you.
ActiveLook, a company specializing in Bluetooth-connected sports eyewear, and MicroOled, a producer of microdisplays, are upgrading their smart glasses software with real-time data transmission to accommodate Apple Watch customers worldwide.
The heads-up display lets you choose up to three "dashboards" of real-time data—such as running power, time, distance, and heart rate—for display using the brand-new dedicated app 'LightAR.'
In addition, new metrics introduced with Watch OS 9, like Stride Length, Vertical Oscillation, and Ground Contact Time, are available too.
ActiveLook takes technology from MicroOled and develops it for other eyewear brands to adapt into their AR glasses lineup. Previously, only Garmin and Android products could connect to the software, and while that gained quite a bit of traction, it was losing out to the bigger market of Apple Watch users.
So how do these near-eye displays (NEDs) work?
An incredibly tiny AM-OLED chip is stored in a compartment on the nose bridge of the glasses. (Don't worry, you won't notice the processor's weight because it is only 6 grams, while the entire spectacles weigh 36 grams.) However, this tiny module packs a punch as it can power the eyewear for up to 12 hours.
The NEDs connect to your phone via Bluetooth, and the data is then projected before your eyes via a semi-reflexive glass lens. Sensors line the top rim of the spectacles to allow users to control what they are viewing without having to tap on the specs directly.
AcitveLook is currently partnered with different eyewear companies such as Engo, Julbo, and Cosmo Vision to take its technology to the market.
LightAR is being released just in time for the launch of the new Watch Ultra and Series 8. It will also be available for WatchOS 9 and later.
[via Gear Junkie and 9to5Mac, cover image via ActiveLook]
Receive interesting stories like this one in your inbox
Also check out these recent news