Don't miss the latest stories
Share this
WhatsApp Makes Movie Debut With The Release Of Its First Short Film
By Nicole Rodrigues, 22 Sep 2022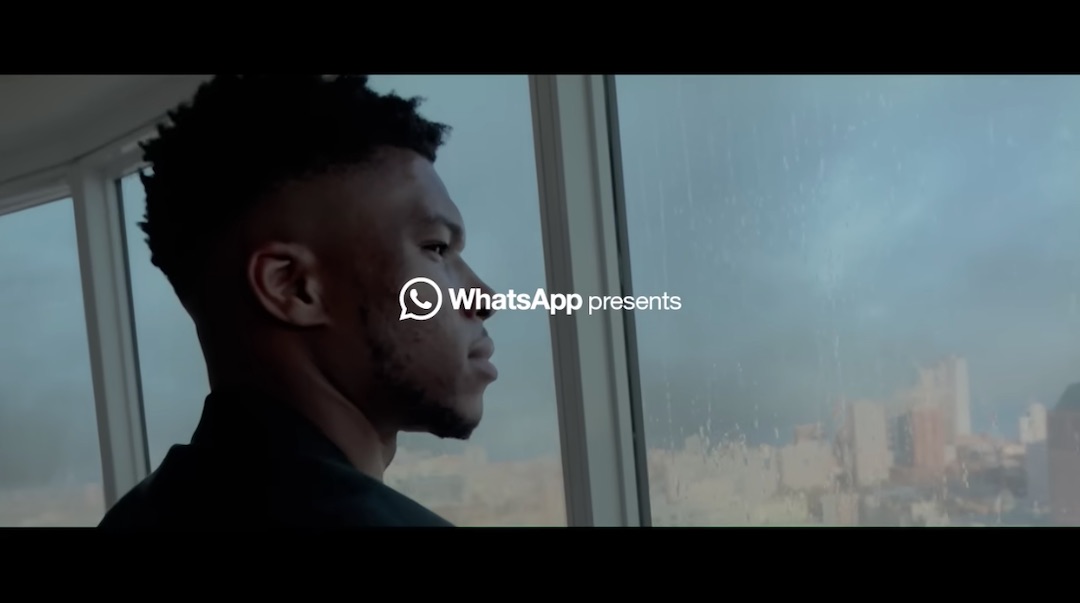 WhatsApp may be sending a message to Hollywood with the debut of its inaugural film, 'Naija Odyssey'.
The messaging platform is taking a giant leap off of its usual services to deliver the story of Greek-born 2021 NBA Champion Giannis Antetokounmpo in the form of a 12-minute short film.
The feature narrates his life as a Nigerian born in Greece, playing for the Milwaukee Bucks. It mainly focuses on the basketballer's struggle to honor his Greek and Nigerian roots, primarily after he emigrated to the US.
Predictably, as a production from a company powered by an ads-driven parent, a little shameless plug is expected. Sprinkled into the movie is how WhatsApp has helped its 2 billion monthly users "embrace" themselves, as said by the app's global head of marketing, Vivian Odior, to Forbes.
This new venture comes after Antetokounmpo signed an endorsement deal with the Meta-owned service in February. While the flick retells his life, it is also loosely based on the historic Greek poem, The Odyssey.
WhatsApp worked with New York-based creative agency Translation to bring the project to life. It was also edited by 2021 Oscar nominee Mikkel E.G. Nielsen. Filmmakers include Nono Ayuso and Rodrigo Inada.
Narration by Antetokounmpo and his mother Victoria interweaves the cinematic retelling of the NBA star's life.
Naija Odyssey was released on September 21 and can be viewed via Amazon Prime Video and Whatsapp's YouTube channel.
Receive interesting stories like this one in your inbox
Also check out these recent news