Don't miss the latest stories
Share this
Lenovo Introduces Rollable Phone Concept That Seamlessly Grows While In Use
By Nicole Rodrigues, 19 Oct 2022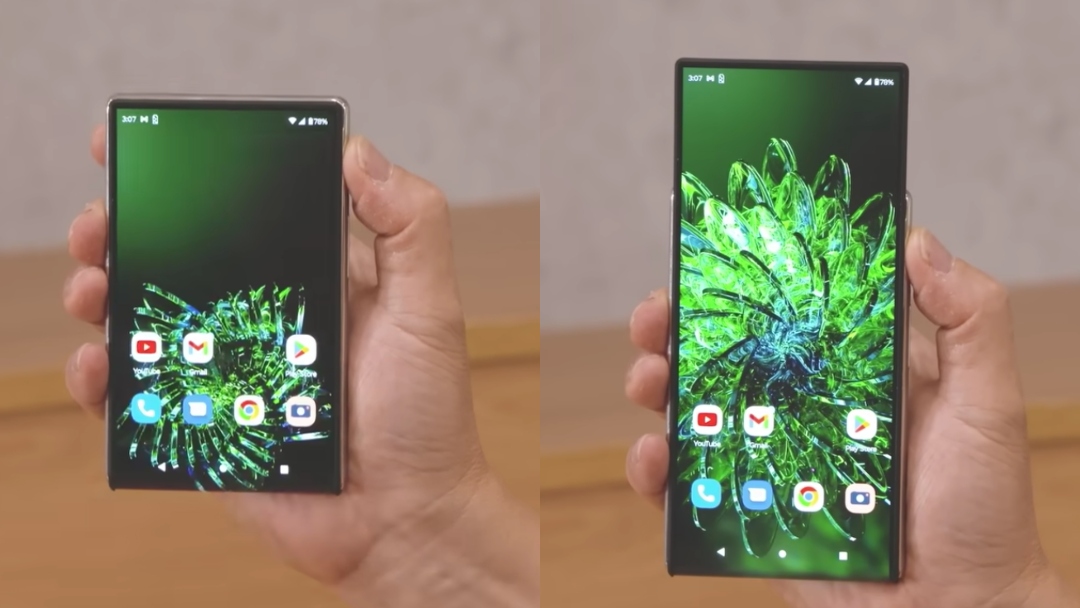 Lenovo and its subdivision, Motorola, are coming in hot with a new rollable phone concept that can change its size with just the press of a button.

A first look was showcased at Lenovo Tech World 2022, where the company's VP of design, Bernard Leonard, whipped a four-inch phone out of his suit pocket and proceeded to press a physical button while explaining how the gadget worked. As he talked, its screen slowly extended on its own, turning from a pocket-sized device into one that stood at 6.5 inches.

The screen adapted to the growing length instantly, responsively shifting icons up and down to fit its new stature. Even when Leonard played a video from YouTube, the phone did not stop or blank out once as it seamlessly rolled into its new height. Once he was done explaining, he clicked the same button once more, and it retracted back to its original size.

The rollable phone may have more benefits over current flip versions on the market as it does not have a crease right down its middle that users will have to worry about. It can also be used at both heights, making it ideal for fitting into small bags or pockets.

The showcase didn't stop there, as Leonard also introduced a laptop with the same rollable concept. What started as just a typical run-of-the-mill notebook eventually began to rise as it grew in height until the traditional rectangular screen turned into a square.

This could help people view documents better and remove the need for a different screen, as the laptop can instantly turn into a vertical monitor.

Outside of this, there was no mention of when the devices would hit the commercial scene, nor was there any talk of names.
However, niche products such as this often take a lot of time for people to adapt to, and as such, we can probably expect it might be years before we see someone on the street rolling out their phone.



[via Engadget and GSMArena.com, cover image via Lenovo]
Receive interesting stories like this one in your inbox
Also check out these recent news